Friday Nite Videos | October 12, 2018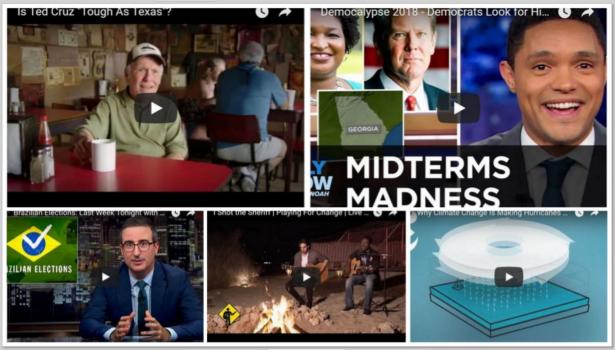 To view a video click a title below,
Stacey Abrams takes on Brian Kemp in the race for Georgia's governor, and Trevor and Roy Wood Jr. break down what each candidate brings to the table.
We invite you to enjoy this classic Bob Marley song, "I Shot the Sheriff" performed live outside by Mermans Mosengo and Ali Boulala in the beautiful Kingdom of Bahrain.
Brazil is about to elect a new president during a turbulent period of political corruption and economic uncertainty. John Oliver urges the people of Brazil not to figuratively fingerbang their democracy.
Is Ted Cruz really "Tough as Texas"? Hardly. Here's one Texan's take on that Ted Cruz fella... Directed by Richard Linklater. #ComeOnTed #FireTedCruz
Hurricanes are powered by large bodies of warm water, and climate change is warming the oceans