Media Bits and Bytes - June 18, 2019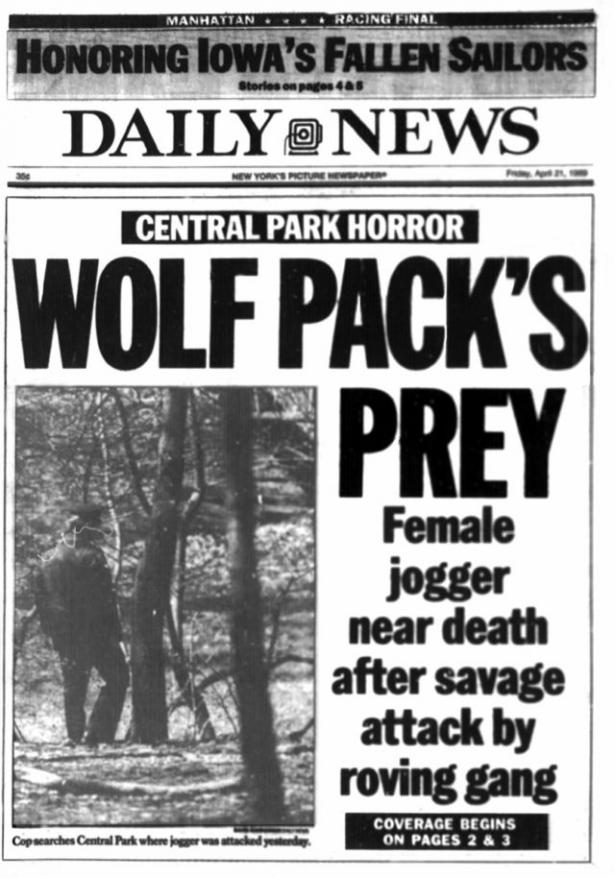 Media dehumanized five youths, leading to their frame-up and imprisonment,Credit: FAIR
Supreme Court to Hear Racial Discrimination Case Against Comcast

By Adam Liptik
June 10, 2019
New York Times
Byron Allen, an African-American entrepreneur, is suing Comcast, the nation's largest cable company, for race discrimination over its decision not to carry programming from an entertainment company he owns.
Rightist Media Recycles Far Right Smears
By Jared Holt
June 12, 2019
Columbia Journalism Review
Unreliable information circulating rapidly through an ecosystem of fringe outlets without even the appearance of due diligence.
Revealed: The Far Right Networks Of Deception
May 31, 2019
TruePublica
Avaaz reported over 500 far right and anti-EU pages and groups to Facebook, which were followed by nearly 32 million people and generated over 67 million "interactions" (comments, likes, shares) in the last three months alone.
By Jacob Passy
June 13, 2019
MarketWatch
New York's attorney general says the merger would harm low-income and minority customers in urban areas.
By Eshe Nelson
June 14, 2019
Quartz
"Job displacement is being driven at the speed of digital technology, which is explosive at this moment. And displacement is the business model for the AI geniuses and all those companies. All of them are hoping to get rich by displacing workers, not by creating jobs."
By Sarah Jaffe
May 10, 2019
New Labor Forum
Media workers are starting to see themselves as akin to striking teachers, as in solidarity with the workers of the Fight for $15. 
'When They See Us' Highlights Media Failure
By Xavier Best
June 7, 2019
FAIR
Ava DuVernay's harrowing retelling for Netflix of the false conviction of the Central Park Five, has reignited discussions about race, stereotypes and America's penal system. Yet this conversation would be incomplete without a serious reckoning with corporate media's role in fanning the flames of racist hysteria and misinformation.
By James North and Philip Weiss
June 16, 2019
Mondoweiss
New York Times readers call out the newspaper for abetting war against Iraq and now Iran.