Friday Nite Videos | February 7, 2020
To view an video, click an image below,
Hasan Minhaj Sits Down With Bernie Sanders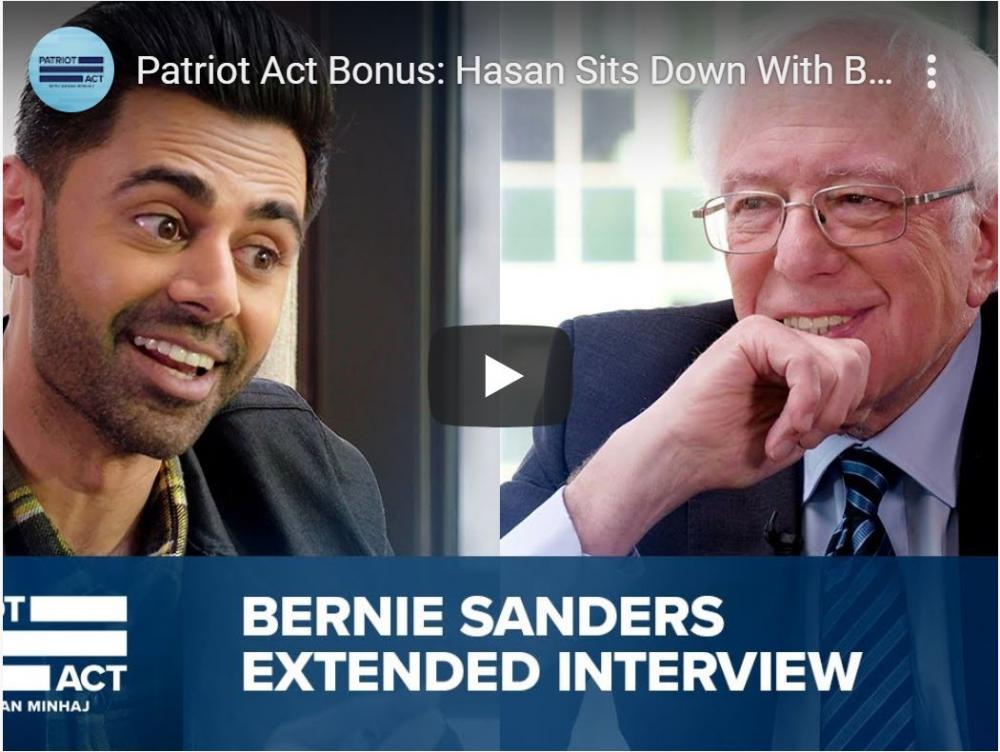 Hasan and Bernie talk presidential campaign, foreign policy in the Middle East, student loan forgiveness, and how Bernie plans on working with Republicans if he becomes president
The American Pie Is a Lot More Unequal Than People Imagine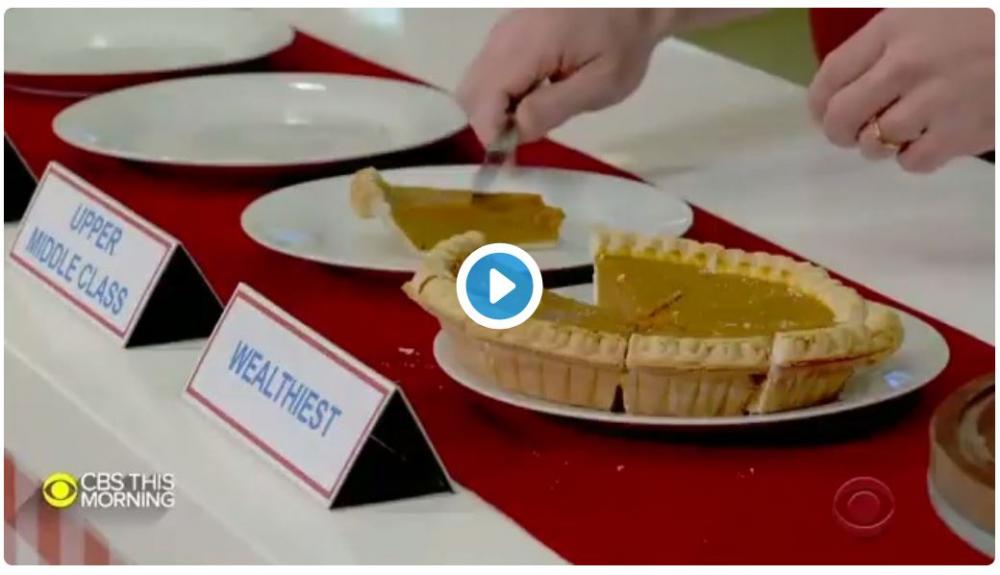 TonyDokoupil turned America's economic pie into a real one and asked people a simple question: Who gets what?

Bob Marley at 75 | Redemption Song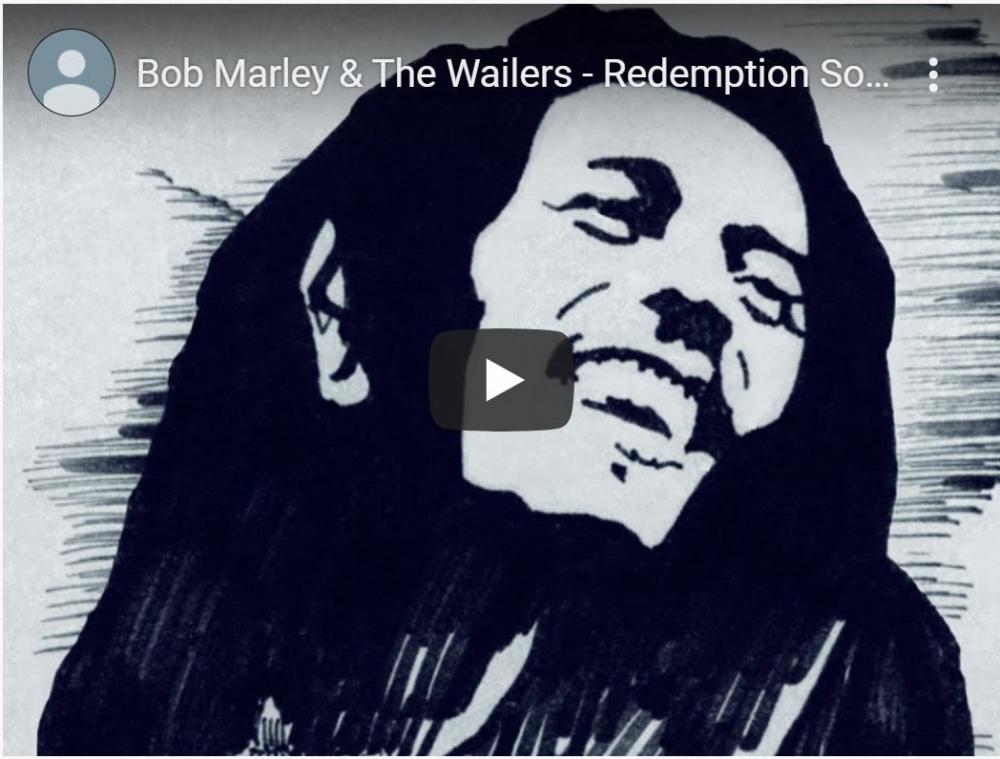 Reggae great Bob Marley would have been 75 on Feb 6. In Redemption Song, Marley calls his listeners to action: "Won't you help to sing / These songs of freedom?"
We Know Why Nancy Pelosi Tore Up Trump's Speech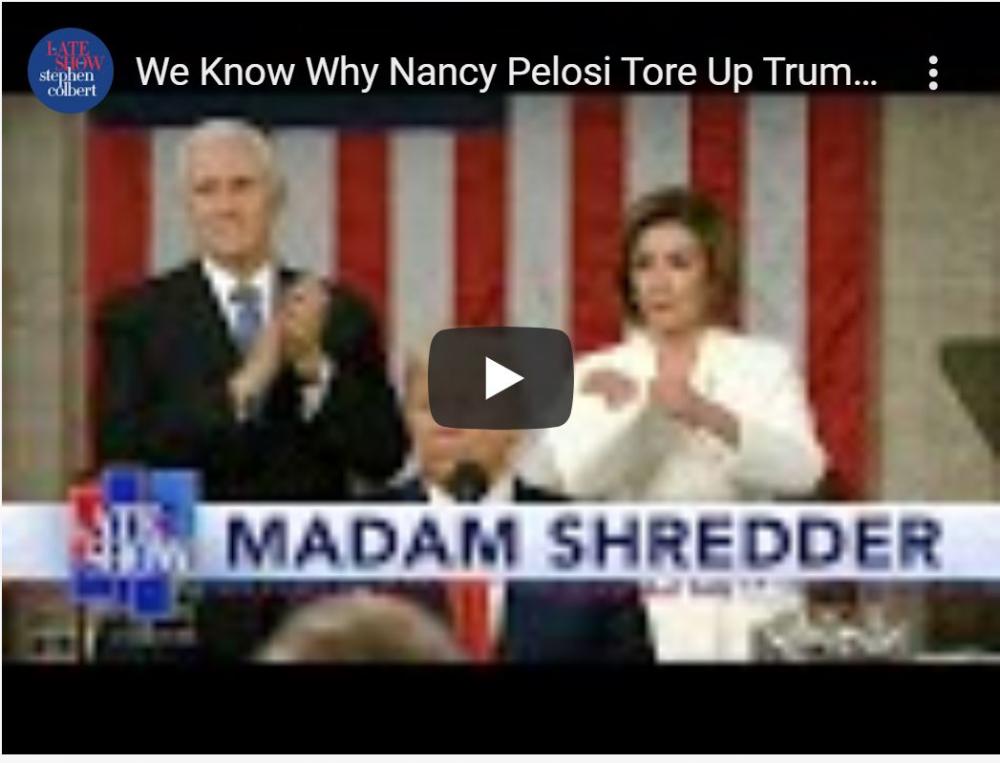 New video obtained by The Late Show makes clear what Speaker Pelosi had in mind when she tore up her copy of President Trump's State of the Union address
Sen. Mitt Romney's Full Statement on the Impeachment of Donald Trump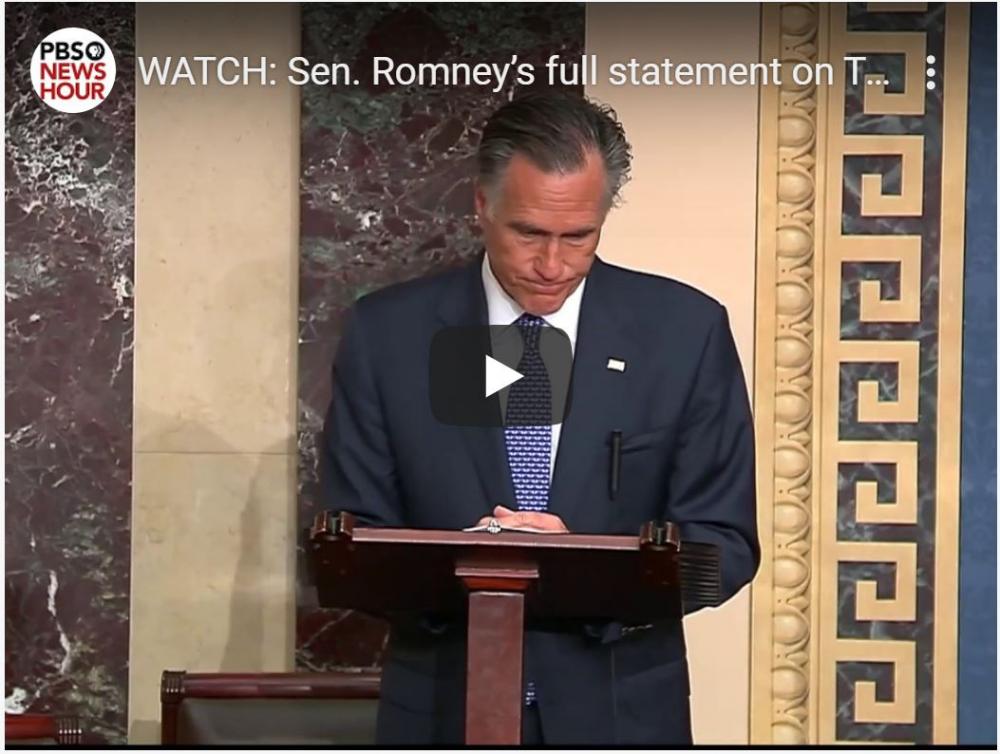 "Corrupting an election to keep oneself in office is perhaps the most abusive and destructive violation of one's oath of office that I can imagine."