Friday Nite Videos | April 24, 2020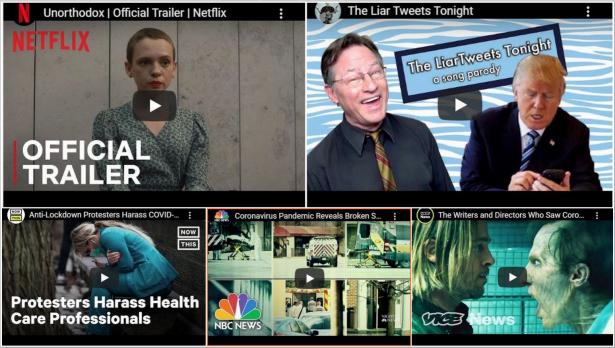 To view an video, click an image below,
The Writers and Directors Who Saw Coronavirus Coming


In the middle of an international pandemic, VICE News goes straight to people who spent years learning how outbreaks work and how humans will respond.
The Liar Tweets Tonight | Roy Zimmerman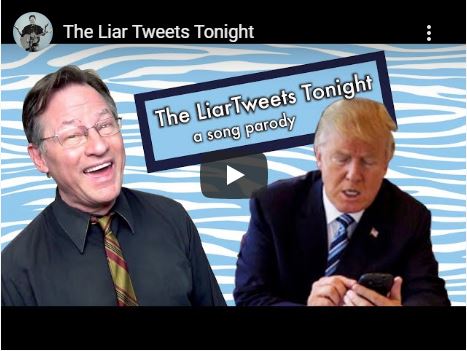 Think 'Wimoweh.' Roy Zimmerman and The ReZisters, featuring Sandy Riccardi. Made in collaboration with the Raging Grannies of Mendocino.
Unorthodox Trailer | Netflix


In pursuit of self-determination, a young woman leaves her ultra orthodox Jewish community in New York City to start a new life in Berlin. But just as she starts to find her own way, the past begins to catch up with her. A Netflix Original Series inspired by Deborah Feldman's New York Times Bestselling book 'Unorthodox.

Anti-Lockdown Protesters Harass COVID-19 Nurses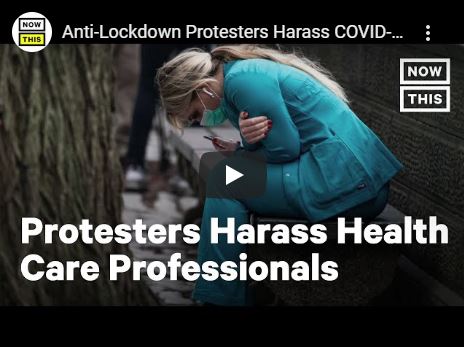 'We're trying to do the right thing, and we don't need to get attacked.' — Watch anti-lockdown protesters harass these nurses.
Coronavirus Pandemic Reveals Broken System In U.S. Nursing Homes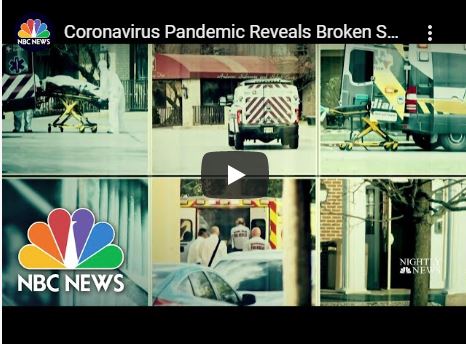 The nursing home in New Jersey where police discovered bodies piled up in a room had a rating "much below average" and dozens of citations before the COVID-19 outbreak