Dispatches From the Culture Wars - More Loose Ends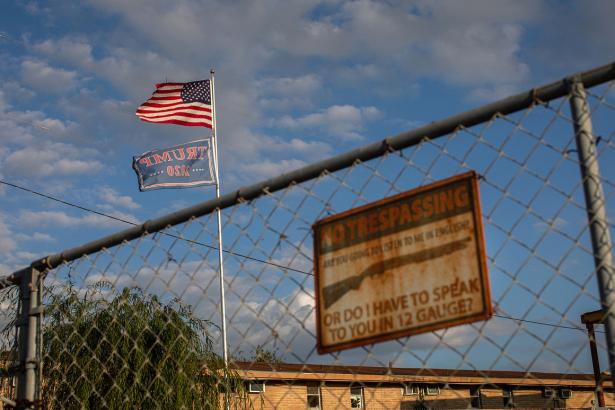 An American flag and a Trump 2020 flag fly on private property in Zapata, Tex., on Nov. 11, 2020. Credit,Tamir Kalifa for Politico Magazine
States like Georgia don't flip themselves. Meet some of the women whose grassroots organising enabled the Democratic victory.
When People of Color Vote for a Racist
By Murtaza Hussain
The Intercept
Joe Biden still won strong majorities across all nonwhite demographics. Yet it's worth asking how Trump managed to even marginally increase his appeal to nonwhite voters after four years of reckless and divisive politics. 
Progressives' Progress
San Francisco Peninsula  By Aldo Toledo, San Jose Mercury News
East Bay  By Bobbi Lopez, 48 Hills
LA  By Lois Beckett, Guardian
Portland ME  By Abe Asher, Portland Mercury
NYC  By Ben Verde, Brooklyn Paper
Criminal Justice Reform  By Aaron Morrison, Christian Science Monitor
By Nesrine Malik
The Correspondent
There's a rational Trump voter who we need to understand if we want to keep the forces of populism at bay. 
Ascribing Trump's success in South Texas to his campaign winning more of "the Latino vote" makes the same mistake as the Democrats did in this election: Treating Latinos as a monolith.
Progressive activists reckon with red-baiting, the loss of Latino voters, and what it would take for Florida to go blue again.
By Alex T. Tom
Lausan
Chinese American conservatism in the US has always existed. But since their emergence in the mid-2010s, the Chinese American Right who immigrated from China have become adept organizers and mobilized Chinese Americans to support Trump, among other conservative campaigns.
By Dariusz Dziewanski
Africa is a Country
Young Africans are breathing life into Tupac's memory, channeling his image and his music to be heard and seen in social spaces where they feel neither audible nor visible.
Another Loser Who Won't Concede
Seattle Times
A Republican who took 43% of the statewide vote against Washington Gov. Jay Inslee, has taken a page from President Donald Trump's playbook by attempting to sow doubts about the election results and lobbing unsubstantiated claims of voter fraud.