Cornel West: Palestine Is a 'Taboo Issue Among Certain Circles in High Places'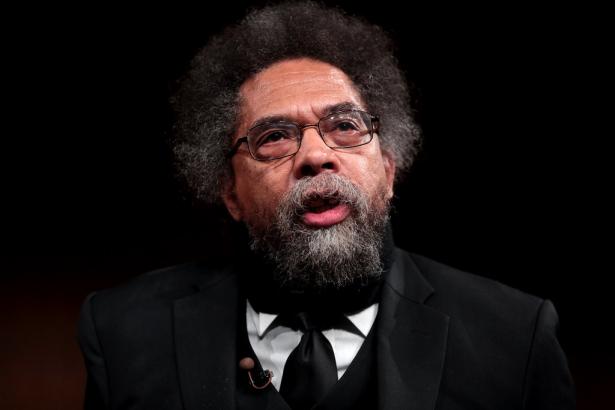 Cornel_West,Photo by Gage Skidmore, licensed under CC BY-SA 2.0
US activist and philosopher Cornel West said he is confident that it is his criticism of Israel cost him tenure at Harvard.
The Harvard Divinity School professor of the Practice of Public Philosophy, who announced late last week that he might leave the university after being denied academic tenure, claimed he was being punished for his views on Israel's occupation of Palestine.
"This is my hypothesis, because given the possibilities of why they would not be even interested in initiating a tenure process, what else it could be? And I asked them. And I didn't receive a reply," 67-year-old West, who holds a joint appointment in the Department of African and African-American Studies, said in an interview on the TightRope podcast aired on Tuesday.
"The problem is that [talking about the Israeli occupation of Palestine] is a taboo issue among certain circles in high places. It is hard to have a robust, respectful conversation about the Israeli occupation because you are immediately viewed as an anti-Jewish hater or [having] anti-Jewish prejudices.

"We've got a whole wave of Jewish comrades, Jewish brothers and sisters, who are critical of the Israeli-occupation, but not in high places," West said.
In his interview on Tuesday, West, considered one of America's foremost intellectuals, said the significance of being not granted tenure was really a case of the university tolerating him over taking full responsibility for his presence.
In American universities, to be offered tenure means being granted an indefinite appointment at the institution. Scholars consider tenure a safeguard for academic freedom.
"I am not a backdoor-going-kind-of-brother. They got the wrong Black man. If I can't be a free Black man, in the way in which I can preserve my self-respect, then I am not going to be in a place like that," West said.
Harvard University has faced criticism in the past for refusing to offer tenure to scholars deemed to be controversial, but many observers expressed surprise that a scholar of West's experience could remain untenured.
Harvard University did not respond to MEE's request for comment but the Boston Globe reported that a Harvard spokesperson had disputed West's characterisation of events.
'Complict in Israeli crimes'
David Klein, a member of the US Campaign for the Academic and Cultural Boycott of Israel and a professor of mathematics at California State University, told MEE that there was a long history of attempts to suppress or have outspoken critics of Israel fired from academic posts.
Klein said that West's account was in all likelihood "the tip of the iceberg".
West is also among the most outspoken critics of police brutality in the US, white supremacy and homophobia.
In his 2017 convocation address, West said that if the "decline and fall of the American empire was in motion, and the dominant forces will be hatred, envy, resentment, xenophobia, anti-Jewish hatred, anti-Arab hatred, anti-Palestinian hatred, it'll be targeted on women, and especially black folk and brown." 
"It is remarkable that one can criticize just about anything on an American university campus, including the US, but Israel is effectively off-limits," Klein said.
West has also been a regular fixture in the call for Harvard to disinvest from companies he describes as "complict in the Israeli occupation". 
According to the Harvard Crimson newspaper, the university has investments worth close to $200m in companies "tied to the Israeli occupation of Palestine".
Since February 2020, a group called Harvard Out of Palestine (HOOP), has called on the university to divest from the companies operating in the occupied teritories.
"If leading intellectuals like Cornel West or Marc Lamont Hill are attacked for their principled positions on Palestine, it is not hard to imagine how less well-known academics would fare," Klein said.
'Stand with West'
West finished his PhD at Princeton University in 1980 and was subsequently awarded tenure at Yale and then later at Harvard, rising to the level of university professor, considered the university's highest honour.
He left Harvard in 2002 after a spat with the then-university president Lawrence H Summers. He returned to Harvard in 2017 after being offered an untenured position as a professor of the "practice of public philosophy".
West says he took the position because it was all Harvard was offering at the time, but this month, he had requested tenure based on a "positive five-year review". 
The university rejected his request and offered him a 10-year contract and a pay rise instead, prompting West to speak out. 
"Cornel West is an internationally renowned public intellectual who has brought prestige to Harvard University," Elsa Auerbach, JVP Boston member and professor emerita, at the University of Massachusetts, told Middle East Eye.
"Yet, the university is showing its hypocritical face by, on the one hand, hiring him in a posture of "antiracism" and, on the other, deeming him not "worthy" of seeking tenure. The university's stance makes one wonder what other forces are at play."
"Can it be, as some have suggested, that Professor West's outspoken criticism of Israeli apartheid policies and his advocacy for justice for Palestinians have contributed to Harvard's decision? It is precisely because he speaks truth to power that Harvard should offer him a tenure-track line, even if it makes some uncomfortable," Auerbach said.
On Monday, a group of graduate students at Harvard University released an open letter expressing solidarity with West.
"As graduate students who have shared the campus with Dr. West for a number of years, we view Harvard's refusal to grant tenure to an intellectual of Dr. West's stature as disrespectful both to him and to the community he has helped raise." the letter signed by dozens of graduate students, read. 
"There is no doubt that his publications, advancement of knowledge, public engagement, and teaching record far exceed the requirements of the most scrupulous of tenure processes."
West said that his decision to speak out was aimed at sending a message to young Black scholars who face similar challenges in academia.
"Either you stay or decide to go, but you don't go into the night, silently. You got to put a public spotlight on what is going on, so the next generation can be much empowered in this regard."
[Azad Essa is a senior reporter for Middle East Eye based in New York City. He worked for Al Jazeera English between 2010-2018 covering southern and central Africa for the network. He is the author of The Moslems are Coming (Harper Collins India) and Zuma's Bastard (Two Dogs Books).]