Media Bits and Bytes - December 28, 2021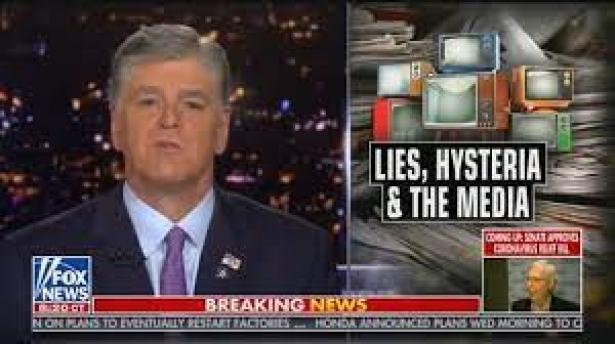 Credit,The Daily Beast
By Thomas Redshaw
Red Pepper
Bitcoin has yet to prove itself as a stable currency but it has demonstrated that those who closely monitor its wild price fluctuations can make money if they can buy low and sell high. The result is a libertarian subculture that loathes banks and national governments but celebrates volatile markets and fetishises bitcoin as an agent of historical change. 
2021
Year of Government Moves to Moderate Content By Joe Mullin, Electronic Frontier Foundation
Video: Biggest Media Moments CNNBusiness
Biggest Hollywood Cliffhangers By Diane Garrett, Variety
Best Documentaries  By Alissa Wilkinson, Vox
By Justin Peters
Slate
By sowing doubt over the vaccines and crying foul over mandates, Dennis Prager and his peers are running through the tribal script of right-wing infotainment, otherizing every idea and institution that could plausibly be considered "liberal." But in a very real sense, they just don't want the liberals' miracle drugs, because they already have plenty of their own.
A Look Back at Issa Rae's Insecure
By Nylah Burton
Vox
Insecure has a solid place in TV history. We so rarely get to see a show with two dark-skinned Black women leads, let alone two Black women who love each other deeply. On Insecure, Issa, Molly, Tiffany, and Kelli were something previously unseen: valuable, lovely, worthy Black works in progress.
FCC New Signals Opening Radio Doors
Dozens of public broadcasters await the results of an FCC application window that offered a rare chance to expand their radio services with new frequencies.
By Evgeny Morozov
the crypto syllabus
"NFTs seem to me just a way for artists to get a little piece of the action from global capitalism, our own cute little version of financialisation." 
By Alex N. Press
Jacobin
"Microworkers" are the anonymous digital contract workers whose labor powers the tech giants' artificial intelligence systems. They're hyper-exploited — and, like all other workers under capitalism, will continue suffering until they can organize. Author Phil Jones explains. 
By Jonah Goldberg
The Dispatch
A major reason I chose to leave with more than a year left on my contract was that I felt conflicted about speaking freely. Fox understandably doesn't like to pay people who criticize Fox or its talent, and there is something unseemly about it. Another was that I didn't want to be complicit in so many lies.
Embracing the Vaivén in Puerto Rican Reporting
By Alana Casanova-Burgess
NACLA Report
Production of a dual-language podcast from WNYC Studios and Futuro Studios offers lessons for journalism that breaks away from the white gaze.
Gettr Bans Groyper (Just Read It)
By Zachary Petrizzo
The Daily Beast
The free speech-centered, MAGA-inspired Twitter alternative Gettr, led by former Trump advisor Jason Miller and bankrolled by a Chinese fugitive billionaire, has hit some turbulence. The social media site has been under attack by white nationalist "groypers," avid followers of Unite the Right attendee Nicholas Fuentes since the platform booted him earlier this week.