Media Bits and Bytes – April 5, 2022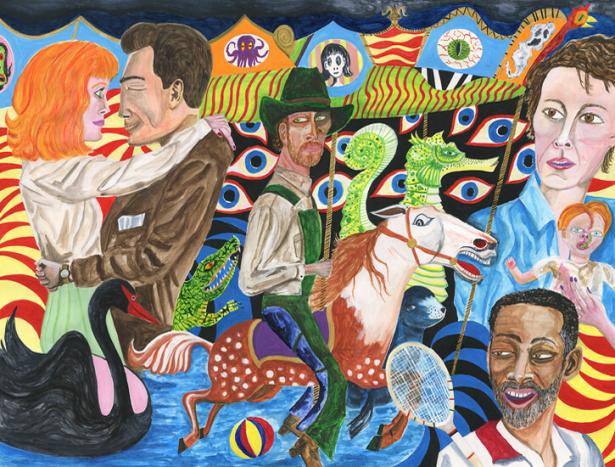 In happier days: Nicole Kidman and Javier Bardem, Benedict Cumberbatch, Olivia Colman and Will Smith. Credit,© Ted Jouflas
Videos That Won a Union at Amazon
By multiple creators
TikTok
Discover short videos related to Amazon union on TikTok. Watch popular content from the following creators: More Perfect Union (@moreperfectunion), Bernie Sanders (@bernie), BreakThrough News (@btnewsroom), Melissa Salazar (@melissa.a.salazar), nowthis(@nowthis) . 
Media Companies Are a Labor Organizing Target
By Jon Allsop
Columbia Journalism Review
Staffers at Condé Nast announced that they are forming a company-wide union with the NewsGuild of New York, covering more than five hundred staffers across a dozen titles. Staffers at The New Yorker, Wired, Pitchfork, and Ars Technica are not covered as they are unionized already.
Protocol
The problem with productivity tools is that they tell you how to work. They have structures and systems, specific ideas about design and non-fungible opinions about How People Get Stuff Done. That's why so many productivity geeks end up using pen and paper: There's nothing digital that's nearly as adaptable to the way we work.
By Philip Bump
The Washington Post (possible paywall)
There are four elements outside of Murdoch that make Fox News a uniquely damaging part of the American news landscape: its strength on the political right, the demonstrated way in which it shapes its viewers' beliefs, its grip on Republican power and the views of its leadership.
Media Matters
The network has hired Trump's former chief of staff Mick Mulvaney, a multimillionaire.
Muzzling Mass Media
Russia   By Ilya Yablokov, The Conversation
 
China   By Josh Pao, Asia Times
 
Kashmir   By Nusrat Sidiq, FairPlanet
 
UK   By Sam Greenhill, The Daily Mail
By A. S. Hamrah
The Baffler
The audience on social media engages in Frustration Discourse as they watch loser-winners grapple with their moments of professional glory on live TV, all so ABC can continue to exist in a world that has left it behind. It's also a world in which actual movies have become marginal, especially during the Oscars.
By Amelia Lester
Foreign Policy
We have ideas about the role that women play in war. We have ideas about the role that men play. And if we don't go so far as to really investigate and spend time and have sources ahead of time and have a cadre of women from the country reporting, we're not going to get the nuance. 
By Ari Paul
FAIR
Over the last few years, journalists' annoyance at the elevation of reader response in the discourse has evolved into hand-wringing over the future of liberalism. The commentators aren't just filling our inboxes, they are threatening the Enlightenment and free discourse.
By Rick Wash
The Conversation
Hardcore enthusiasts argue that crypto will get people to trust in technology rather than government, which they see as inherently untrustworthy. This ideology leads people to encourage its use while downplaying its risks.