Global Left Midweek – Focus on Eastern Europe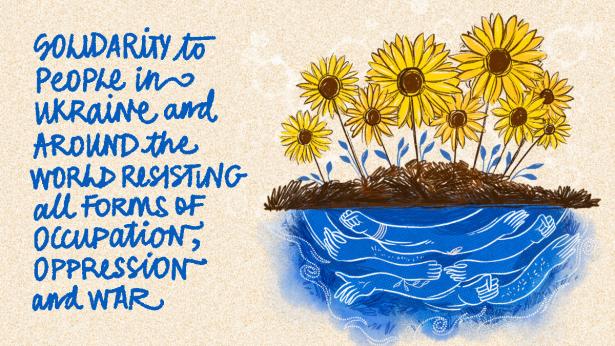 Credit,LeftEast
__________
Latin America and the Attack on Roe v Wade
Natalie Alcoba / The Guardian (London)
In recent years a younger, diverse generation of activists has mobilized in massive numbers to help clinch a string of victories for abortion rights in Latin American countries. Now, the possibility that the US could be moving in the opposite direction has prompted bewilderment, fear and indignation among campaigners from Mexico to Argentina.
__________
War Watch
__________
A Triumph for the Irish Republic
Fintan O'Toole / The Guardian
Michelle O'Neill, Sinn Féin's vice-president, is now putative first minister of the Northern Ireland executive. The source of dread for Ulster loyalists is not so much O'Neill herself as the historic moment she embodies: Catholic nationalism outstripping Protestant unionism. Her party is dedicated above all to ending the union with Britain.
__________
Wet'suwet'en Activists Under Surveillance
Brandi Morin / Ricochet (Vancouver)
The RCMP have conducted three heavily armed raids, near the Morice Forest Service Road, which runs alongside a sacred river the Wet'suwet'en call Wedzin Kwa, since 2018. The most recent raid took place when the Coyote resistance camp blocked the roadway leading to Coastal GasLink's drill pad site — where the company is preparing to drill under the river.
__________
Post-Election France
__________
Survivors of Marcos Dictatorship and the Philippines Vote
Rebecca Ratcliffe / The Guardian
Survivors of the brutal regime of the late Philippines dictator Ferdinand Marcos have described his son's apparent landslide presidential election victory as the product of trickery and disinformation, warning it is unlikely the billions stolen by his family will be recovered, and that human rights in the country will be weakened.
__________
Focus on Eastern Europe
__________
Communist Governments and Gay Rights
Samuel Huneke / The Washington Post (Possible paywall)
It has been common for U.S. commentators to use queer people to discredit socialism — a kind of pinkwashing in reverse. But doing so flattens the historical relationship between queer politics and communism. Centering only the homophobic elements in communism, this rhetoric ignores the truly impressive advances made by some communist regimes on queer rights.
__________
South Africa: COSATU and Ramaphosa Face Angry Workers
Magnificent Mndebele / New Frame (Johannesburg)
Cosatu's national delegates realised early on that chaos was imminent if the striking workers were denied an opportunity to air their demands. They insisted that Ramaphosa address the mineworkers directly. Although he was reluctant to humble himself, the president finally acceded to their pressure. 
__________
China: Warnings for Xi
Lorenzo Lamperti and Simone Pieranni / il manifesto Global
The Shanghai lockdown is changing the way the world looks at China, and, more importantly, the way so many Chinese look at their government. Out of the last few weeks of fear and anger, "Voices of April" has emerged, a collective video that appeared on Chinese social media and spread at a speed and to an extent perhaps never seen before.