Media Bits and Bytes – May 31, 2022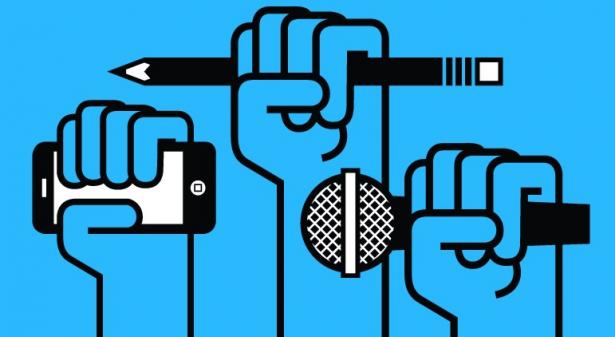 Credit,UN
Activism and Digital Authoritarianism
By Matthew Cebul 
Waging Nonviolence
As autocrats become savvier in using technology to repress dissent, activists are striving to preserve the benefits of digital activism and mitigate the risks.
Buffalo Aftermath
By Craig Aaron and Jessica J. González
Free Press
There must be people working today at Fox News — maybe not the bold-faced names but the producers, assistants, camera operators, and those folks who got into the business at some point to actually do journalism — who are also looking and asking what their contribution to creating this tragedy has been?
The Amazon Business Model
By Nazaret Castro
Equal Times
Amazon has been called out over how it treats its workers, its efforts to impede the right to organise, its distribution model's inherently damaging environmental impact. But there is another issue that has so far been given much less attention: the company's increasingly dominant position as a data platform and web services provider.
Small Media Outlets Appear in Hong Kong
By Peter Lee
Hong Kong Free Press
Hong Kong has witnessed the closure of a number of independent media organisations, notably Apple Daily last June and Stand News last December. But a number of small-scale independent Chinese-language outlets survive to tell the stories of the city.
Courts Hit Florida Social Media Injunction
By Karen Gallo
Electronic Frontier Foundation
the 11th Circuit Court of Appeal ruled that much of Florida's social media law—the parts which would prohibit internet platforms from removing or moderating any speech by or about political candidates or by "journalistic enterprises"—likely violate the First Amendment and should remain on hold. The decision is a win for free speech.
AI and Accessibility
By Kate Kaye
Protocol
AI and automated software that promises to make the web more accessible abounds, but people with disabilities and those who regularly test for digital accessibility problems say it can only go so far.
Cartoonists Miffed at Pulitzer
By J.P.
Association of American Editorial Cartoonists
Ten days after the 2022 Pulitzer Prizes were announced, 35 cartoonists who have won or been finalists for the award signed an unprecedented open letter to the Pulitzer Board about recent changes to the prize. The Board that presides over the judging process for journalism's biggest award renamed the category "Illustrated Reporting and Commentary."
Trump Prepares Streaming Service
By Todd Spangler
Variety
Donald Trump's media company plans to launch a subscription-streaming service stocked with a range of right-wing content — including "shows that embrace the Second Amendment" and "Trump-specific programming" — a Netflix-style offering squarely pitched at his MAGA followers.
Digital Gardens
By Katja Vujić
New York Magazine
Is it possible to bring your whole self to a social-media platform? Is it possible to get the connection and conversation we crave without the doomscroll? Somewhere Good, a new social platform launched last month, intends to find out.
Class War Comes to Publishing
By Robert Crabe
Verso
Book workers are generally tied into a complex network linking other areas of the economy where workers have become similarly precarious. Organizing suggests the possibilities for a convergence among journalists, professors, shop workers, coders, and warehouse staff into a broader movement.