Doctor Moves To Sue Indiana Attorney General – Dr. Caitlin Bernard Was Attacked for Doing Her Job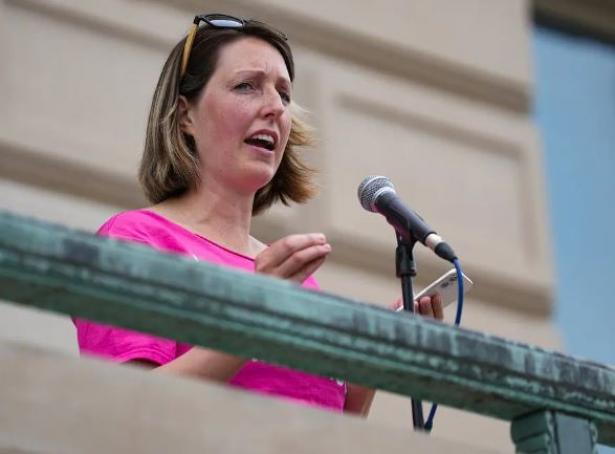 Dr. Caitlin Bernard, a reproductive health care provider, spoke during an abortion rights rally in June at the Indiana Statehouse in Indianapolis.,Credit: Jenna Watson/The Indianapolis Star, via Associated Press
Doctor Moves to Sue Indiana Attorney General Who Threatened to Investigate Her for Performing Abortion on 10-Year-Old Rape Victim
By The Associated Press
July 19, 2022
CBS News
An Indianapolis doctor who performed an abortion on a 10-year-old rape victim from Ohio took the first step Tuesday toward suing Indiana's attorney general for defamation.
Dr. Caitlin Bernard, an Indianapolis obstetrician-gynecologist who gave the girl a medication-induced abortion on June 30, filed a tort claim notice over what she says are false statements that Attorney General Todd Rokita has made about her and her work.
Bernard received widespread attention after she gave an interview to the Indianapolis Star about the child, who traveled to Indiana from Ohio for the abortion. A so-called fetal heartbeat law took effect in Ohio last month after the Supreme Court overturned Roe v. Wade. Such laws ban abortions from the time a fetus' heartbeat can be detected, which is typically around the sixth week of pregnancy.
A 27-year-old man was charged last week in Columbus, Ohio, with raping the girl, confirming the existence of a case that was initially met with skepticism by some news outlets and Republican politicians.
Bernard's lawyer, Kathleen DeLaney, filed the "tort claim notice" against Rokita just days after she sent a cease and desist letter. The claim starts a 90-day period for the state to settle it. If it's not settled, Bernard could file a lawsuit. The claim didn't say how much money Bernard is seeking, noting that "the harm is ongoing."
"Mr. Rokita's false and misleading statements about alleged misconduct by Dr. Bernard in her profession constitute defamation," the claim states. "The statements have been and continue to be published by or on behalf of Mr. Rokita and the Office of the Attorney General."
After the news of the 10-year-old's abortion broke, Rokita told Fox he would investigate whether Bernard violated child abuse notification or abortion reporting laws. He also said his office would look into whether anything Bernard said to the Indianapolis Star about the girl's case violated federal medical privacy laws. Rokita offered no specific allegations of wrongdoing.
Records obtained by The Associated Press and local news outlets show that Bernard submitted her report about the girl's abortion on July 2, which is within Indiana's required three-day reporting period for an abortion performed on a girl younger than 16.
Rokita did not immediately respond to a request for comment.
Dr. Caitlin Bernard Was Meant to Write This With Me Before She Was Attacked for Doing Her Job
By Tracey A. Wilkinson
July 15, 2022
New York Times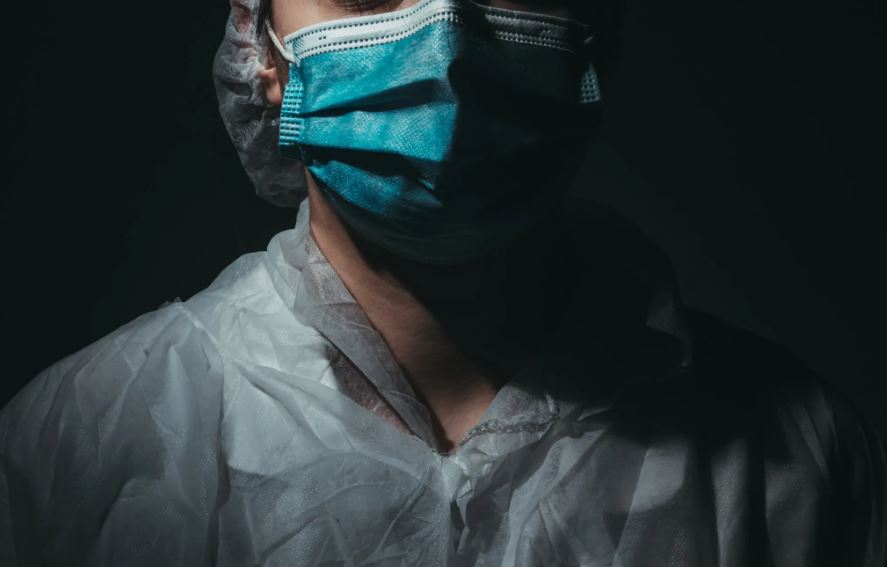 Earlier this week I was preparing to write a guest essay with my colleague Dr. Caitlin Bernard, an OB-GYN here in Indiana. We wanted to write about the chilling effect that the overturning of Roe v. Wade has had on medicine in our state and around the country in just a few short weeks. But then Dr. Bernard became a target of a national smear campaign for speaking out about her 10-year-old patient, a rape victim from Ohio who needed an abortion and had to travel to Indiana to receive one, given the restrictions in her home state.
On Wednesday night, our state's attorney general said his office would be investigating Dr. Bernard. So I'm writing this essay myself — not only to bring attention to the chilling effect on medicine we're seeing at this moment but also because I'm terrified that I or any one of our colleagues could soon face what Dr. Bernard is going through after delivering care to our patients.
When we talk about the importance of reproductive health care in the lives of our patients, we sometimes weave in patient stories to humanize the often complex legal and medical concepts for the audience. Dr. Bernard told the story of her patient from Ohio as an example of how abortion bans can affect the most vulnerable.
The attacks on her were instantaneous and fierce. Multiple state attorneys general and high-profile conservatives suggested that Dr. Bernard was a liar. Pundits questioned her integrity, and articles in numerous news outlets cast doubt on the story, with The Wall Street Journal editorial board declaring it a "fanciful tale" that was "too good to confirm."
On Wednesday, a suspect in the Ohio rape case was arraigned after reportedly confessing. But the attacks against Dr. Bernard have continued. Indiana's attorney general said on Fox News on Wednesday evening that his office is investigating her, despite the fact that the abortion the 10-year-old patient received was legal in the state. The network showed Dr. Bernard's photo on the air. On Thursday, The Indianapolis Star reported that she had filed the requisite paperwork associated with the procedure.
Political attacks on abortion providers are, of course, nothing new. And that's not all that providers and their staff face: They have been targeted, harassed and in some cases even murdered for providing legal health care to their patients; some types of attacks against them recently have increased. This moment, post-Roe v. Wade, feels particularly frightening and is chilling to anyone who cares for patients, especially anyone providing reproductive health care.
This saga has had real-world repercussions for Dr. Bernard. The local police have been alerted to concerns for her physical safety.
My colleagues and I have watched all this in horror. We are worried that this could happen to us, too. A law that recently went into effect in Indiana mandates that doctors, hospitals and abortion clinics report to the state when a patient who has previously had an abortion presents any of dozens of physical or psychological conditions — including anxiety, depression, sleeping disorders and uterine perforation — because they could be complications of the previous abortion. Not doing so within 30 days can result in a misdemeanor for the physician who treated the patient, punishable with up to 180 days in jail and a $1,000 fine.
The law is written so broadly that a primary care provider who sees a patient with depression, an anesthesiologist whose patient has an allergic reaction to a medication or a radiologist who notes a patient has free fluid in the abdomen could be punished with a fine and jail time if they don't report these things as possible complications of that person's prior abortion. Any health care provider so charged could easily become a target of national attention, with attacks against them professionally and personally.
While clinicians are generally required to have malpractice insurance, such coverage does not typically cover expenses related to criminal charges. And while malpractice insurance often covers legal counsel during a malpractice claim, the same is not true for criminal charges. In addition to those tangible repercussions of such charges, physicians are at professional and financial risk that could end their careers and affect their families. Health care systems must not abandon their physicians when they are most at risk, in order to avoid bad press.
Laws like these are too often written by politicians without medical expertise, and too often use medically inaccurate definitions. Lawmakers can claim that the laws aren't intended to hurt patients, but they instill fear in providers that will have implications for patients nonetheless.
It's worth noting that all of this is happening in Indiana, which is currently more accepting of abortion and care for pregnant women than some of its neighboring states. It's worse next door; for now Indiana is a haven for some patients in the region who need care. This is expected to change when lawmakers in our state begin a special session later this month and attempt to pass further abortion restrictions, possibly including a near total ban. It is unclear if that legislation will include exceptions for rape or incest.
Our medical and ethical responsibility as clinicians is grounded in delivering comprehensive, safe and evidence-based health care. If providing that care results in threats to professional and personal safety, patients will suffer. Doctors have sworn to do no harm. Clearly, many of those in power have not.
[Tracey A. Wilkinson is an assistant professor of pediatrics at Indiana University School of Medicine.]