Media Bits and Bytes – December 13, 2022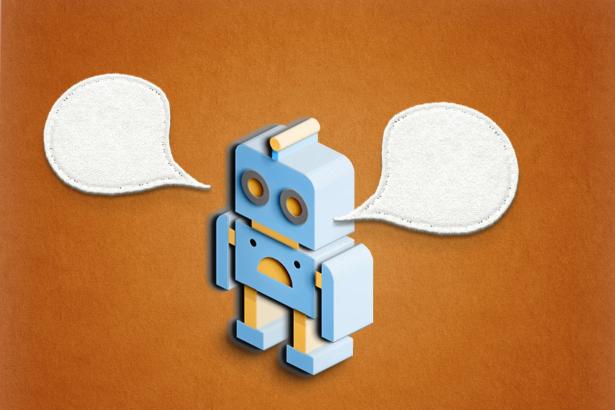 Credit, Carol Yepes
How Monopoly Enshittified Amazon
Amazon touts its $31b "ad" business widely, and analysts repeat it without any critical interrogation, proclaiming that Amazon is catching up with the Googbook ad-tech duopoly. But nearly all of that "ad" business isn't ads at all — it's payola.
ChatGBT
Communication of Entertainment?
By Aaron Baar
Social Media Today
Increasingly, it's algorithms that are defining what we see in each app, and in that respect, it's more about straight-up entertainment than it is about staying up to date with your friends. But what does that mean for the broader social media industry, and how marketers go about re-aligning their approach within this shift?
By Robert Mackey and Micah Lee
The Intercept
Several prominent antifascist organizers and journalists have had their Twitter accounts suspended in the past week, after right-wing operatives appealed directly to Musk to ban them and far-right internet trolls flooded Twitter's complaints system with false reports about terms of service violations.
Capital B and the Georgia Runoff
By Feven Merid
Columbia Journalism Review
Capital B is a nonprofit digital media startup aimed at Black readers. In Atlanta, where Capital B established its first local newsroom, reporters have been traversing the city, talking to Black voters.
China Protests and Low-Tech Organizing
By Viola Zhou and Meaghan Tobin
Rest of World
Protesters emerged in multiple cities, alerting each other to gather with a combination of coded WeChat messages, virtual private networks, and some guesswork. A protester in Shanghai told Rest of World that over the weekend, his friends cautiously passed around information about upcoming protests on WeChat under the guise of dinner plans. 
The fascist writer Julius Evola is loved by monologuing YouTubers, Greece's far-right Golden Dawn party, and Steve Bannon. The hallmark of his work is a rejection of modernity, and his popularity is owed to the persistence of antidemocratic ideas on the Right.
By Chris Wallace
NME
The striking workers at the New York Times have called on the public to join them on the "digital picket line," asking them to stay away from any New York Times platforms – including Wordle, which the New York Times acquired earlier this year. During the strike, Wordle fans have used Twitter to express solidarity with striking workers and encourage others to do the same.
The Evolution of the Right to Privacy
By Marina Manoukian
The Baffler
The concept of privacy isn't ubiquitous worldwide, and between the invention of the camera and the invention of the internet, privacy in the United States has undergone numerous mutations.
By Jeremy Gilbert and Alex Williams
openDemocracy
Platforms like Twitter have been revealed as highly-motivated actors possessing enormous economic, political, and editorial power. Technologies such as Decentralised Autonomous Organisations offer potential models for platforms that are owned and controlled by users and workers.