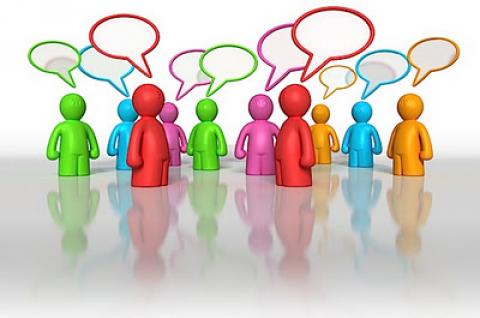 Reader Comments,http,//bytesdaily.blogspot.com/
More than 100 Walmart workers had just returned home from a legally protected strike. They protested Walmart's illegal attempts to silence them when they spoke out against Walmart's poverty jobs with the longest-ever strike against the company.
Apparently that got Walmart's attention.
Yesterday, Walmart workers fought back hard. They held a sit-in at Yahoo! headquarters, where Walmart board member Marissa Mayer is CEO. Three OUR Walmart members and two protesters were arrested for taking action.
Not only is this a major assault on Walmart workers; it's an attempt to suppress their and all Americans fundamental right to come together and speak out for a better future.
We have to act quickly and publicly to make sure that Walmart's directors can't sit by quietly as the company fires or disciplines even one more striker.
In Solidarity,
Dan Schlademan
Director, Making Change at Walmart
I was eleven years old when the Rosenberg's were executed in Sing Sing but, I remember it well because when they executed some one they did at 11 PM and, I remember my farther looking at the clock and saying well it's all over. Every time I read or hear about this brutal act committed by our government my heart just breaks. They executed Ethel and when they came for Julius he asked if she were dead and they did not even answer him. Will the same faith await Bradley Manning? This nation should be up in arms at what our government has become.
Morris Edward
Here we go again! (History does not repeat itself, but sometimes it rhymes -- Mark Twain).
James A Young
This interesting fight has now been going on for over eight week in North Carolina. Need something like this here in Texas?
Tom Ramsay
will someone formally declare us a police state. the suspense is killing me.
Jonathan Rivin
Arlene Eisen
Thank you for a salient piece!!! The chatter that has been coming [ and quoted  in portside bits]  out of England which is rife with old Imperialist  jargon and sounds like lets all go back 100 years and wipe up the ottoman empire again... is really very  alarming.  Are we awaiting the plight of the arch duke Ferdinand as the next redline?
Rachel deAragon
Thank you, well said...
Anne Cassidy
Peter Dreier missed one book: "Foodopoly: The Battle over the Future of Food and Farming in America" by Wenonah Hauter, executive director of Food and Water Watch.
Pamela Wright
This list should also include Bill Fletcher's "They;'re Bankrupting Us" and ten other myths about unions.
Joe Berry
You've written an important article that contradicts the prevailing view that " it's better to having a job than no job at all, "as if there are only two options available. Since when do subsistence wages serve the nation as a whole ? Of course, the social and political consequences of the neoliberal approach to labor are seldom, if ever, examined by mainstream spokespersons.Why should we expect it to ? The truly frightening aspect of what you've pointed out, is that the phenomenon of neoliberal policies is global.
Keep up the good fight ! Hopily, the ideological , political, social ,and economic hegemony currently being enjoyed by the privileged class will begin to ebb.
Chris Kazanas
I agree with Peter Gleick's article about population decline in the future. I am not sure we can plan for it, because as climate events hit us, instability will be rife. Such events are already occurring more and more. A solution to population decreases globally is to educate women.
But the major source of greater stability will be to transform our energy regime and get off fossil fuels which are basically destroying the planet. That should be happening now, but the climate denial by leaders, particularly in North America, is appalling. Prime Minister Stephen Harper who acts like a salesperson for the fossil fuels industry expressed surprise at the floods in Calgary. He is unlikely to change direction in his energy policy which is to push for the keystone and other pipelines. If policies like his continue, population decline will be the result of natural disasters.
Laurel MacDowell
Toronto, Canada
On the occasion of President Barack Obama's visit to Berlin, our demonstration protesting US government policies approved the following declaration of solidarity with Bradley Manning, Edward Snowden and all Whistle-blowers:
Bradley Manning and Edward Snowden took on enormous personal risks to inform world public opinion of the abuse of power and the crimes of the US government. They brought to light, what the US government had sought to keep secret and cover up. We would like to express to them our deepest gratitude and our full solidarity.
It should be seen as a red danger signal for the health of democracy, when individuals have to risk long years in prison for exposing criminal government activities. And it should be a wake-up call to each of us, when we need to be protected FROM our government.
Thomas Drake, a former NSA executive who became a whistleblower, formulated what could be taken as a Whistle-blower's Manifest:
"Truth tellers, such as myself, are those who are simply doing their jobs and honoring their oaths to serve their nation under the law of the land. We are dedicated to the proposition that government service is of, for, by the people. We emphatically do not serve in order to manipulate on behalf of the powerful, nor to conceal unlawful, illegal or embarrassing secrets from the public, because truth does matter. Truth may be inconvenient. It may cause embarrassment. It may threaten the powers that be and their unlawful activities, but it is still the truth."
Edward Snowden says that his "greatest fear" is that with his disclosures "nothing will change." This fear is a justified, because abuse of power, violation of democratic rights, illegal surveillance and war crimes have become the norm, not just for the US government.
It is not enough to merely stand on the sidelines and applaud the courage of Bradley Manning, Edward Snowden and other whistleblowers. Our solidarity with them is also an appeal to ourselves. We cannot allow ourselves to be blinded by the government propaganda and its subservient media organs. We must seek out knowledge, spread that knowledge and act upon that knowledge. We must organize to take back our democracies from those claiming to rule in our names but against our interests and the interests of the majority of the world's population.
It was Thomas Jefferson who once predicted that a democracy "could not survive without educated and well-informed citizens."
Berlin, June 17, 2013
George Pumphrey
Although August 28 marks the 50th anniversary of the March on Washington for Jobs and Freedom, the setting of Martin Luther King Jr.'s "I Have a Dream" speech, the goals of the march remain largely unfinished.
On Monday, July 22, EPI is pleased to invite you to a symposium that will review America's civil rights successes as well as the significant amount of civil rights work that remains to be done. During the symposium, the speakers will detail how critical achieving the economic goals of the march are to fully transforming the life opportunities for communities of color and America's working families. Please join the Economic Policy Institute at the
The AFL-CIO
815 16th Street, NW, Gompers Room
Washington, DC 20005
Symposium: 4:30 p.m.
Reception: 7:00 p.m.
Symposium Panels:
Moderator: Arlene Holt Baker, Executive Vice President, AFL-CIO
Panelists: Clarence Lang, author of Grassroots at the Gateway: Class Politics and Black Freedom Struggle in St. Louis, 1936-75
Algernon Austin, Director of the Race, Ethnicity, and Economy Program, Economic Policy Institute
Moderator: Chanelle Hardy, Senior Vice President for Policy, National Urban League [invited]
Panelists: William Spriggs, Chief Economist, AFL-CIO
Mark Hugo Lopez, Associate Director, Pew Hispanic Center
Lisa Hasegawa, Executive Director, National CAPACD
Moderator: Mark Levinson, Chief Economist, SEIU
Panelists: Angela Glover Blackwell, Founder and CEO, PolicyLink [invited]
Roger A. Clay Jr., former President, Insight Center for Community Economic Development
Kica Matos, Director of Immigrant Rights & Racial Justice, Center for Community Change
Maya Rockeymoore, President and CEO, Global Policy Solutions [invited]
This event is free and open to the public.
This symposium will continue EPI's new project, The Unfinished March, consisting of a series of reports written by some of the nation's leading experts. This project will assess the success of each civil rights goal established by the march on Washington, the progress that has or has not been made, and, if necessary, the policy measures needed to fully realize the goal.
EPI is grateful for the generous support we received for this project from the Annie E. Casey Foundation, Jules Bernstein and Linda Lipsett. EPI would also like to acknowledge the organizations that are co-sponsoring this
project, including the AFL-CIO, the United Auto Workers, SEIU, the NAACP, the Center for Community Change
Thank you, both to those who were with us in New York on June 16th, and those who were unable to attend but were there in spirit. The sense of community in Town Hall that evening was joyous to behold, and is amplified many times over by our vast network of supporters.
Together we will carry it forward.
-the staff of the Rosenberg Fund for Children
116 Pleasant St., Ste. 348
Easthampton, MA 01027