Leave 'Organic' Out of It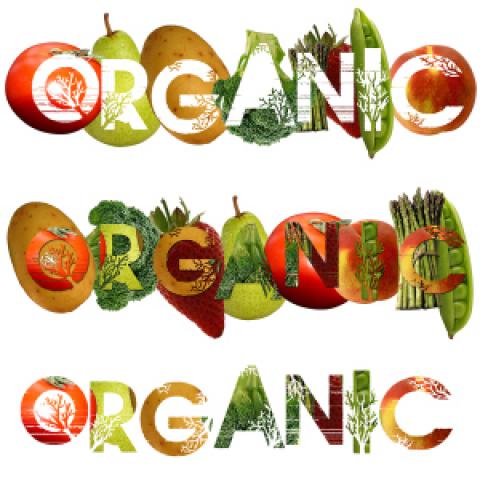 ,
The ever-increasing number of people working to improve the growing, processing, transporting, marketing, distributing and eating of food must think through our messages more thoroughly and get them across more clearly. I don't pretend to have all the answers, but I can say that a couple of buzzwords represent issues that are far more nuanced than we often make them appear. These are "organic" and "G.M.O.'s" (genetically modified organisms).
I think we — forward-thinking media, progressives in general, activist farmers, think-tank types, nonprofiteers, everyone who's battling to create a better food system — often send the wrong message on both of these. If we understand and explain them better it'll be more difficult for us to be discredited (or, worse, dismissed out of hand), and we'll have more success moving intelligent comments on these important issues into the mainstream.
Let's start with "organic." The struggle to raise more food in more sustainable ways is as important as any, including the fight to slow climate change. (They're related, of course.) But more sustainable does not mean "pure," and organic often generates unreasonable expectations. Many experts are now using the term "agro-ecological," which has the disadvantage of being unusable in casual conversation — why not just say, "We want to make crop production better?" Because we can improve industrial agriculture more quickly and easily than we can convert the whole system to "organic," which is never going to happen. Unless, of course, we run out of cheap fossil fuel and have to stop moving chemicals and food around the globe willy-nilly.
Furthermore, there's a very real difference between eating better and growing better. I can eat better starting right now, and it has nothing — zero — to do with shopping at Whole Foods or eating organically. It has to do with eating less junk, hyperprocessed food and industrially raised animal products. The word "organic" need not cross my lips.
Often I'm engaged in a discussion where I say precisely that: Eat more plants, try to wipe out junk food from your diet, cut back on industrially produced animal products, and so on. Inevitably, someone asks, "What if I can't afford to buy organic?" Or, "What if I can't afford to shop at Whole Foods?"
Let's encourage people to eat real food, which for most people will mean eating better. This is affordable for nearly everyone in the United States. (I tackled this issue a couple of years ago, in detail.) For most people, eating better is mostly about will and skill. Those are not small items, but they're much more easily dealt with than changing industrial agriculture. Yes, there are people who are too poor to afford real food; but that's an issue of justice, the right to food and fair wages — not of whether the food is organic.
Eating organic food is unquestionably a better option than eating nonorganic food; at this point, however, it's a privilege. But that doesn't make it a deal-breaking matter. Reducing the overload of synthetic chemicals and drugs in agriculture and the environment is a huge issue, as is eating better, but neither necessitates "going organic."
Then there are G.M.O.'s: OMG (the palindrome is irresistible). Someone recently said to me, "The important issues are food policy, sustainability and G.M.O.'s." That's like saying, "The important issues are poverty, war and dynamite." G.M.O.'s are cogs in industrial agriculture, the way dynamite is in war; take either away, and you have solved virtually nothing.
By themselves and in their current primitive form, G.M.O.s are probably harmless; the technology itself is not even a little bit nervous making. (Neither we nor plants would be possible without "foreign DNA" in our cells.) But to date G.M.O.'s have been used by companies like Monsanto to maximize profits and further removing the accumulated expertise of generations of farmers from agriculture; in those goals, they've succeeded brilliantly. They have not been successful in moving sustainable agriculture forward (which is relevant because that was their claim), nor has their deployment been harmless: It's helped accelerate industrial agriculture and its problems and strengthened the positions of unprincipled companies.
But the technology itself has not been found to be harmful, and we should recognize the possibility that the underlying science could well be useful (as dynamite can be useful for good), particularly with greater public investment and oversight.
Let's be clear: Biotech in agriculture has been overrated both in its benefits and in its dangers. And by overrating its dangers, the otherwise generally rational "food movement" allows itself to be framed as "anti-science."
If anti-G.M.O. activists were successful in banning G.M.O.'s, we'd still have industrial agriculture, along with its wholesale environmental degradation and pollution, labor abuse and overproduction of ingredients for the junk food diet.
What about labeling? I'm in favor of transparency — I want to know what's in my food — and labeling G.M.O.'s may well be the thin end of the wedge. But that G.M.O.'s are in the forefront of the battle for transparency is perhaps unfortunate, since they play on irrational fears and are far less worrisome than the intensive and virtually unregulated use of antibiotics and agricultural chemicals.
Maybe all I'm saying here is this: There are two important struggles in food: One is for sustainable agriculture and all that it implies — more respect for the earth and those who live on it (including workers), more care in the use of natural resources in general, more consideration for future generations. The other is for healthier eating: a limit to outright lies in marketing "food" to children, a limit on the sales of foodlike substances, a general encouragement for the eating of real food.
Both sustainability and healthier eating affect us. Very few people can avoid struggling daily with the avalanche of bad food and the culture and propaganda surrounding it. Near-hysteria or simple answers lead to unachievable situations and nonsolutions. More effective would be shifting the food culture, the relevant business models and public policies — a gradual and concerted movement toward making production and consumption simply "better." That is what the good food movement should be about.