Missing Portside Posts - Saturday and Sunday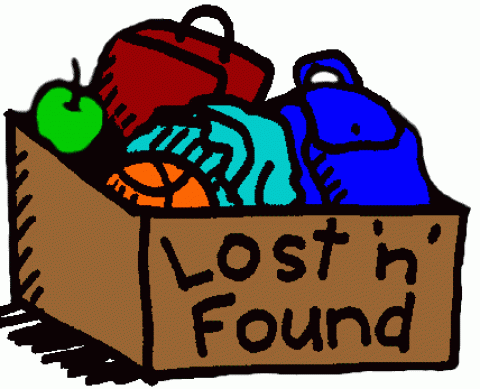 ,
Many who use May First have been subject of these coordinated cyber-attacks because, they like Portside, distribute material in opposition to war, racism, the attacks on women and women's right to choose, fracking and climate change; and support for a just peace in the Middle East and BDS. 
All Portside posts - not just this past weekend, but always, can be viewed on the
Portside homepage
. Looking for older posts? Just use the search box on the top right.
These are the posts that were scheduled to go out over the weekend:
Sunday, March 6 
Portside posts: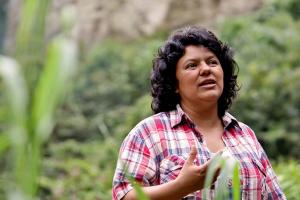 Greg Grandin
The names of Berta Cáceres's murderers are yet unknown. But we know who killed her.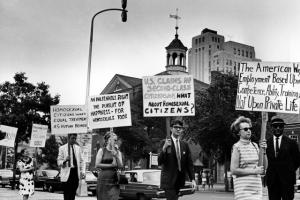 Peter Montgomery
A new history deepens our understanding of the origins of the gay rights movement and the transformation it has brought about.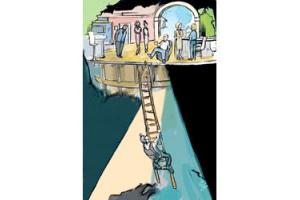 Stephen Brier
The ideology and practice of neoliberalism, resulting in rising inequality and the imposition of austerity policies, brings us to the national debate about whether it is appropriate for public funds to underwrite the costs of public higher education or whether higher education is essentially to be seen as a private good and an individual (or familial) responsibility.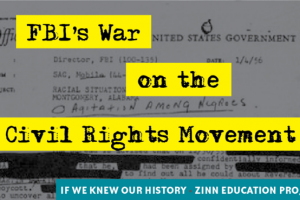 Ursula Wolfe-Rocca
On March 8, 1971-while Muhammad Ali was fighting Joe Frazier at Madison Square Garden, and as millions sat glued to their TVs watching the bout unfold-a group of peace activists broke into an FBI office in Media, Pennsylvania, and stole every document they could find. These documents revealed an FBI conspiracy-known as COINTELPRO-to disrupt and destroy a wide range of protest groups, including the Black freedom movement.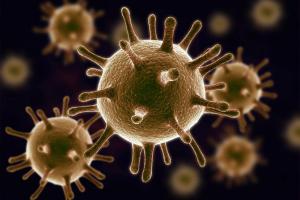 Brian Handwerk
When ancient retroviruses infected our ancestors, they occasionally infiltrated a human sperm or egg cell. If those cells went on to fertilize an embryo, any viral genes incorporated into them had a ticket to ride from one generation to the next. Evidence suggests that during human evolution we've co-opted leftover genetic material from some of these "fossil viruses" to turn the tables and help our immune system fight diseases.
Portside Labor post: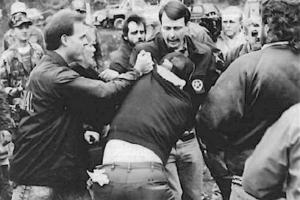 Douglas Williams
If the labor movement must invest in politics, it would be wisest to do so at the community/local/state level. It is there, our `laboratories of public policy', where the labor movement can have the most positive impact on the lives of working people.
Portside Culture post:
David Sims
Conventional presentation aside, the sharply funny ABC sitcom explores darker family conflicts about religion and sexuality.
Saturday, March 5 
Portside posts: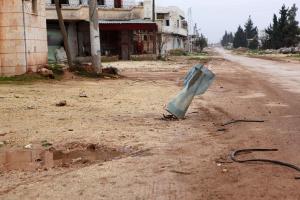 Stephen Zunes
The greatest hope for a peaceful and democratic Syria is its civil society, now in tatters as a result of regime repression and the rise of the militias.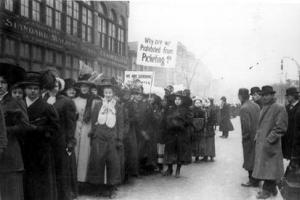 Harry Targ & Jay Schaffner
We crafted the essay below from personal and historical experiences for a series of talks on Jewish radicalism in the United States. Rather than survey a growing literature on labor and leftwing politics we chose to write about four Jewish radicals representing different twentieth century moments. The Jewish experience in twentieth century America helped shape sectors of liberal, progressive, socialist, and communist politics, right up to the present day Sanders campaign.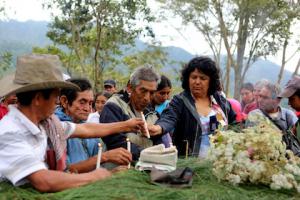 The March 3rd assassination of Berta Caceres, coordinator of the Council of Indigenous Peoples of Honduras (COPIHN), sent shock waves across the country, sparking outrage and demands for an independent investigation. Last month COPIHN issued an international appeal warning of government complicity in the increasing violence directed at the indigenous opponents of the notorious Aqua Zarca Dam Project. Caceres won the prestigious Goldman Environmental Prize in 2015.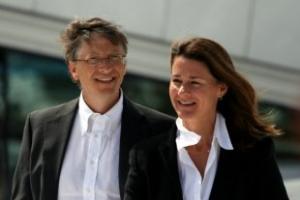 Sarah Lazare
As wealth becomes concentrated in fewer hands, so does political and social power via foundations and non-profits. In the January issue of the New York Review of Books, veteran journalist Michael Massing noted that, in the past 15 years alone, "the number of foundations with a billion dollars or more in assets has doubled, to more than eighty." A study by the watchdog organization Global Policy Forum, finds that foundations are so powerful they bypass governments and UN.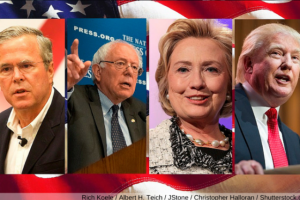 Sonali Kolhatkar
Ultimately, the blame for the state of American electoral politics can be laid at the feet of both major parties. Most ordinary Americans are frustrated with the status quo, evidenced by the majority of voters who call themselves "independent." It should not surprise leaders from either party that voters are rejecting establishment candidates. But given the perils of Trump's politics, the stakes are higher than they have ever been.
Portside Labor post: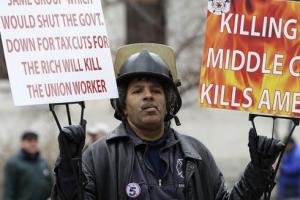 Carl Finamore
Aside from the fact that unions seldom use their most powerful weapon, the strike, and aside from the fact that even fewer unions ever mobilize and organize their biggest asset, the members, our biggest problem in bargaining is that labor's financial analysis of corporations only touches the surface. It misses the vast bulk of corporate hidden wealth. Labor economist Les Leopold explains how companies hide their wealth in his new book, Runaway Inequality.