Global Left Midweek - September 12, 2018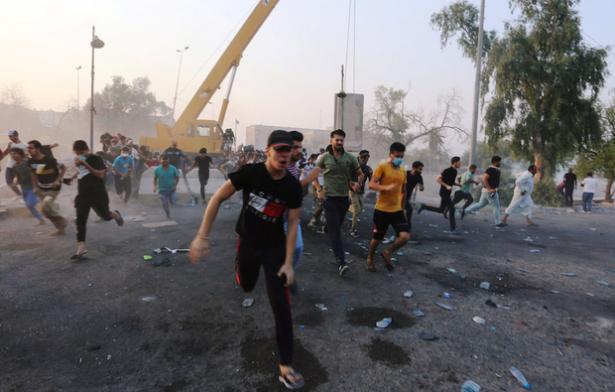 Iraqi protesters run during a protest near a government office in Basra., (Reuters)
Equality and Territory: the Common Struggle of Indigenous Women in the Andes
Mariela Jara / Inter Press Service (Rome)

In more than 30 years of national and international activism for their rights, indigenous women have organised, are speaking with their own voice and are articulating from the local to the global level.
__________
Brazil: Lula Renounces Candidacy Ahead of Presidential Poll
David Child / Al Jazeera (Doha)
Running mate Fernando Haddad named as the Workers Party's replacement candidate for October vote as the race hots up.
__________
Modi's McCarthyist Attack on Left-Leaning Intellectuals Threatens India's Democracy
Tekendra Parmar / Waging Nonviolence (Brooklyn)
A government prosecutor told the media, the reason for the arrests were that the accused were part of an "anti-fascist front," indicative of the drastic shift in India's idea of tolerated discourse.
__________
Far Right Breakthrough Prevented in Sweden
Editorial / Morning Star (London)
The standing of the Social Democrats was assisted by principled anti-fascist activity backed by the Left, especially in the major cities.
__________
Germany: Nazis on the March
Victor Grossman / The Left Berlin
Many shouted the "We are the people" slogan used by the anti-GDR crowds in 1989, but now directed against foreigners, Merkel, LINKE, the press, anyone but fascists.
__________
'Revolution' in Southern Iraq Escalates With Ten Dead in One Week
Alex MacDonald / Middle East Eye (London)
Protesters in the Iraqi city of Basra have faced beatings, tear gas and live ammunition as they continue to demonstrate against water shortages, power cuts and corruption.