Global Left Midweek - January 23, 2019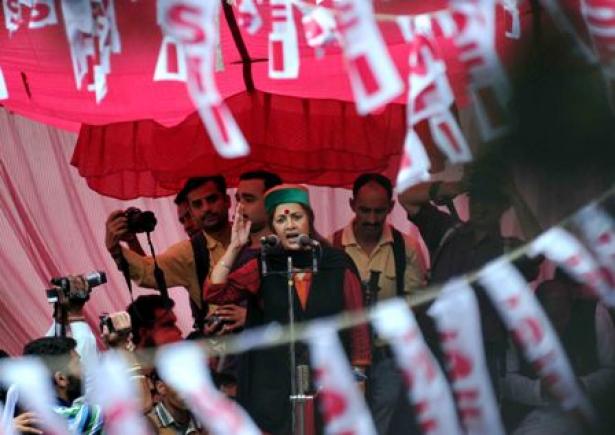 CPI(M) Leader Brinda Karat,Photo: Amit, hillpost.in
__________
Greece: The Looming Threat to Democracy
Dionysia Pitsili-Chatzi, Aris Spourdalakis, Jodi Dean, Leo Panitch, and Hilary Wainwright / Red Pepper (London)

The New Democracy party now amplifies social tensions amidst a toxic mixture of neoliberal and reactionary policies and outlandish conspiracy claims. SYRIZA is the only force in the country with the political capacity to overmatch the far right that has been coming to power elsewhere. 
__________
Palestinian Left Regroups
IMEMC News (West Bank)
The newly established  Palestinian National Democratic Assembly is composed of the Popular Front for the Liberation of Palestine (PFLP), the Democratic Front for the Liberation of Palestine (DFLP), the Palestinian National Initiative (PNI), the Palestinian People's Party (PPP), the Palestinian Democratic Union (FIDA), and several independent political leaders.
__________
India's Communists and the 2019 Elections
Brinda Karat / Tricontinental (New Delhi)
People's mobilisations and the growing unity among a range of organisations working among the kisans [farmers] and workers that have forced political parties to recognise the discontent brewing across the country and all have now started speaking about the issues raised by these mobilisations.
__________
Zimbabwe: Union Leader Charged With Subversion
Reuters / ZimLive (Harare)
Japhet Moyo was seized exactly a week after the Zimbabwe Congress of Trade Unions called for a stay-at-home strike to protest a "provocative" 150 percent fuel price increase.
__________
Spain: The Trouble With Podemos
Eoghan Gilmartin interviews Antonio Maestre / Jacobin (New York) 
While focusing on the concrete questions that define the material welfare of the working class: labor struggles, increasing the minimum wage, energy poverty, rent controls, etc., Podemos also seems to have put to one side all the rhetorical and symbolic strategies associated with populism, which at one time defined the party. 
__________
Japan's Feminist Unions
Shaun Richman / Unionist (Rochester)
Starting in the 1990's, a group of activists started new women-only unions to compete with the official unions and advocate for their members' rights at work and in society.
__________
Land Defenders in Canada
Zoë Ducklow / The Tyee (Vancouver)
RCMP raids in Wet'suwet'en territory can't bring justice, reconciliation or a better future, Neskonlith chief Judy Wilson says.