Dispatches From the Culture Wars - August 6, 2019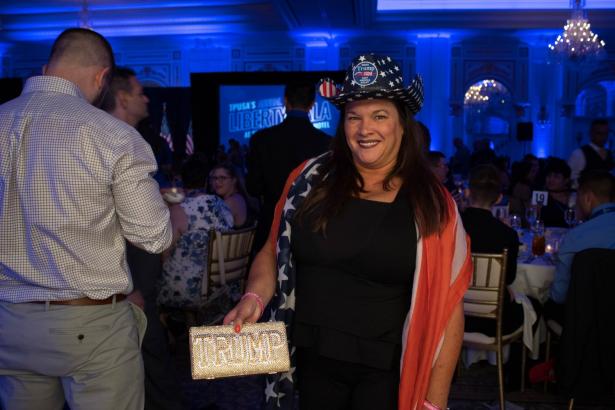 Teen represents for Turning Point USA, Photo: Jane Recker/Washingtonian
Trump's Response: More Immigration Restriction
By Zak Cheney-Rice
August 5, 2019
New York Magazine
The equation of shootings to immigration underpinned Trump's absurd proposal: that his support for gun control after the El Paso shooting was incumbent on the passage of a separate law advancing the shooter's goals. 
The Bad-Apple Myth of Policing
By Osagie K. Obasogie
August 2, 2019
The Atlantic
Violence perpetrated by cops doesn't simply boil down to individual bad actors—it's also a systemic, judicial failing.
A Trump-Era Purge of Military Scientists
By Charles Levinson
July 30, 2019
Reuters
The fight over a longstanding panel of military scientists signals a larger story about the escalating conflict between the Trump Administration and world of science.
America's Obsession With Chinese Spying
By Chi Wang
July 19, 2019
The Diplomat
Has the U.S. government decided that Chinese Americans can never truly be Americans?
Lynne Cheney: Tribes "Destroying Our Western Way of Life"
By Native News Online Staff
August 1, 2019
Native News Online
Halliburton is connected to efforts to bypass successful litigation by tribes and environmentalists to return the grizzly bear in Greater Yellowstone to the Endangered Species Act. 
How Black Metal is Fighting Fascism
By Nick Ruskell
July 3, 2019
Kerrang!
Have you heard the news? Everything still sucks. But with the very real threat of fascism on the rise across the globe, a righteous band of new black metal artists are uniting to do something about it. As can you…
10 Things I Learned at Turning Point USA's Teen Summit
By Jane Recker
July 29, 2019
Washingtonian
The Teen Student Action Summit is an annual event that gathers conservative teens—mostly in high school—from across the country in a different host city to get them excited and energized about spreading conservative values to their peers at home. Here are ten takeaways from this year's summit, which took place at the Marriott Marquis in DC.