Friday Nite Videos | October 25, 2019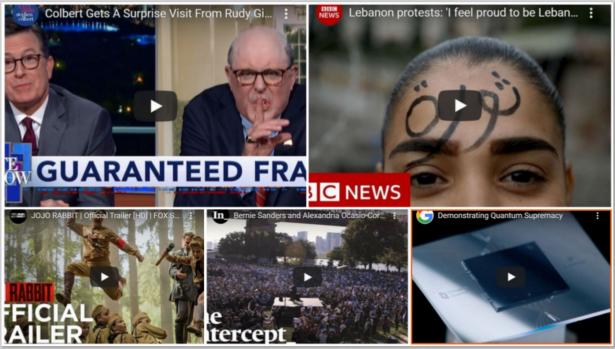 To view an video, click an image below,
Bernie Sanders and Alexandria Ocasio-Cortez Talk Politics and 2020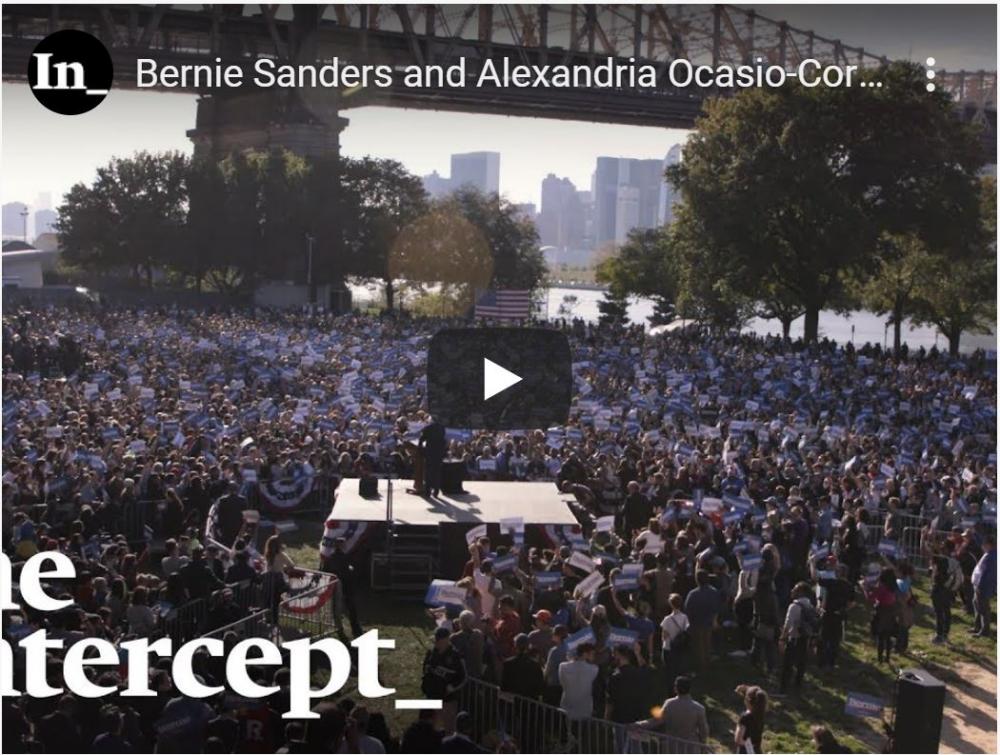 In a wide-ranging conversation before the rally in Queens on Saturday, Bernie Sanders and Alexandria Ocasio-Cortez spoke with Ryan Grim about the power of grassroots movements, the importance of electing progressives to Congress, health care, foreign policy and more.
Jojo Rabbit | Movie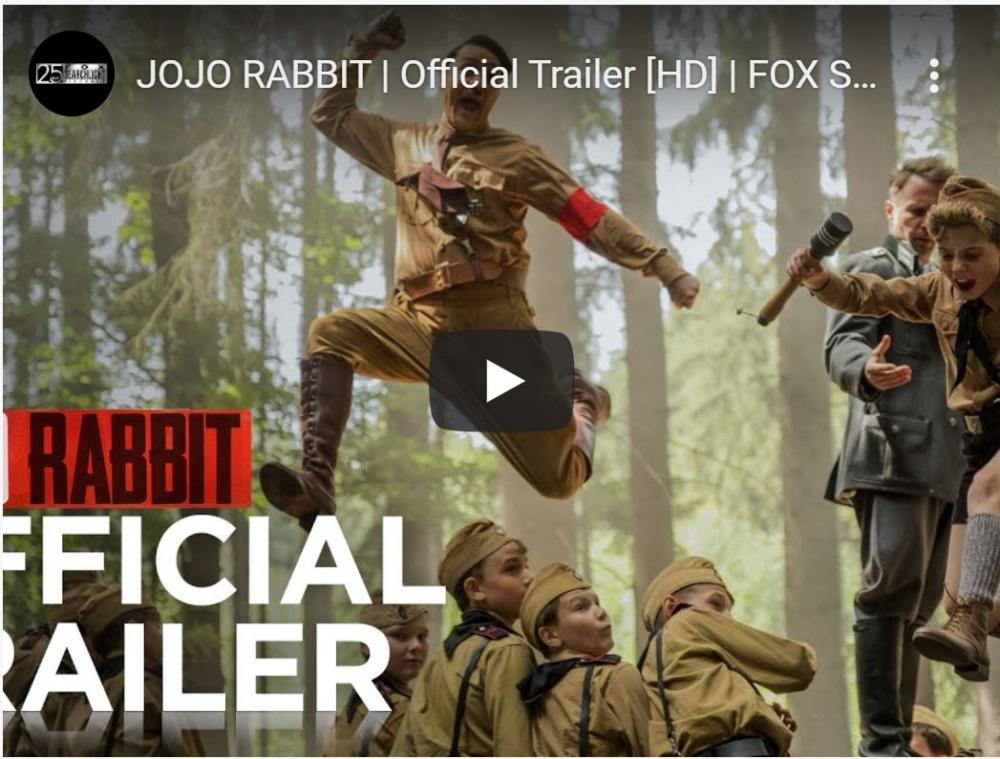 Writer director Taika Waititi (Thor: Ragnarok, Hunt for the Wilderpeople), brings his signature style of humor and pathos to his latest film, Jojo Rabbit, a World War II satire that follows a lonely German boy (Roman Griffin Davis as JoJo) whose world view is turned upside down when he discovers his single mother (Scarlett Johansson) is hiding a young Jewish girl (Thomasin McKenzie) in their attic. Aided only by his idiotic imaginary friend, Adolf Hitler (Taika Waititi), Jojo must confront his blind nationalism.
Colbert Gets a Surprise Visit From Rudy Giuliani


Did Rudy Giuliani and his fraud buddies lead the President to impeachment by pushing debunked Ukraine conspiracy theories? Here to tell us is the man himself, Trump's personal attorney Rudy Giuliani (aka friend of the show John Lithgow). #Colbert #JohnLithgow
Demonstrating Quantum Supremacy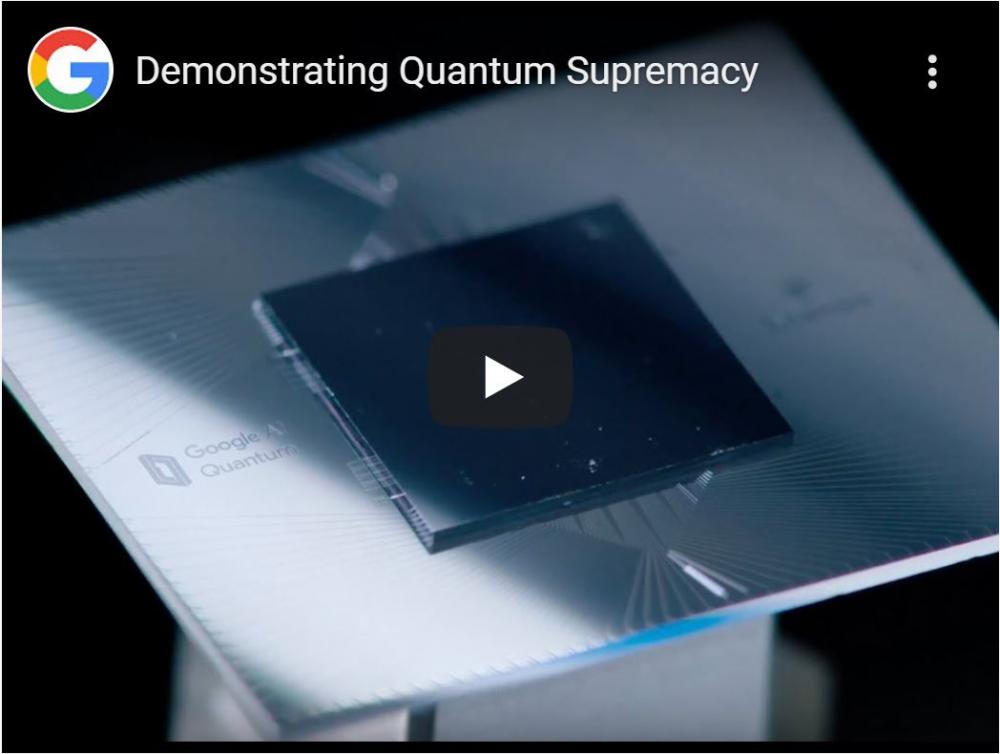 A major milestone in quantum computing research opens up new possibilities for this technology. The Google AI Quantum team demonstrated how a quantum computer can perform a task no classical computer can in an experiment called "quantum supremacy."
Lebanon Protests: 'I Feel Proud to Be Lebanese'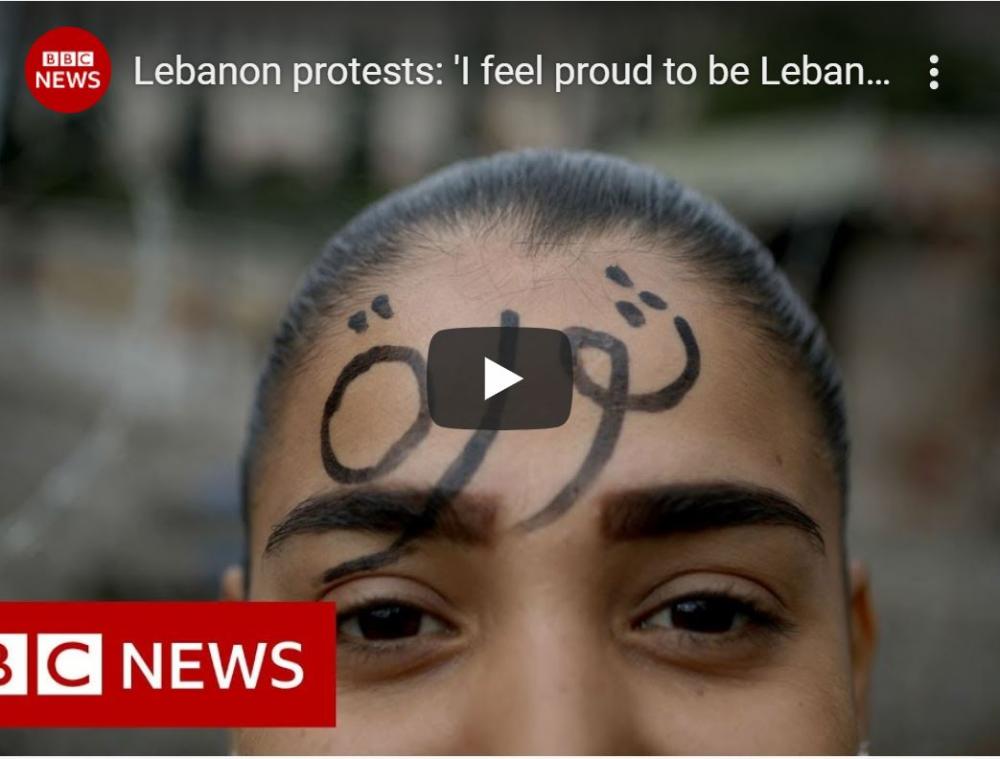 Protests against the government in Lebanon are continuing, despite the army moving to reopen key roads.