Radical Cities in Latin America: Past and Present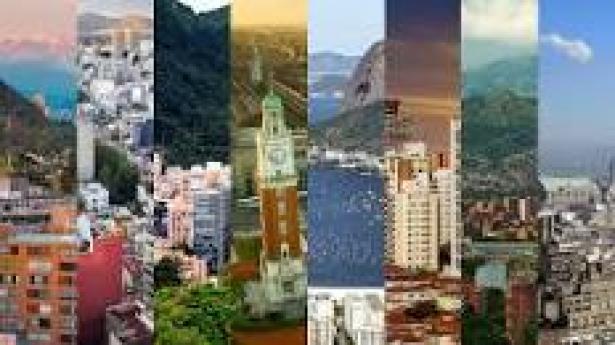 Even before Hugo Chávez and Luiz Inácio Lula da Silva rose to national power and kicked off discussions of a Pink Tide, scholars and activists celebrated the municipal alternative in Latin America, where Porto Alegre's participatory budgeting and El Alto's cooperatives set the horizon of possibility. In an interview published in the May 1989 issue of the NACLA Report, Bill Hinchberger reflected the mood of the time by asking the new mayor of São Paulo, Luiza Erundina, what she thought of the commentary that her victory "was the greatest electoral advance for the Latin American Left since Salvador Allende."
Historic as it was, the São Paulo win was only one of 36 electoral victories that year for Brazil's then-nascent Workers' Party (PT). And for the next decade and a half, hundreds of leftist administrators would sweep into power in cities across the continent. These ranged from large capital cities like Caracas under the Radical Cause party, to industrial-belt cities like Rosário in Argentina under the Socialist Party, to rural municipalities like Icapuí in Brazil under the PT. When the Pink Tide governments won national power in the early 2000s, they had already rehearsed their strategies in nearly every country at the local level.
Many have remarked that those national victories brought to presidential power a remarkable cohort of activists—a diorama of the 20th century Latin American Left, in historian Greg Grandin's words— including union leaders, radical Indigenous activists, former guerrilla fighters, and liberation theologians. Much less appreciated is how prior experiences in power at the municipal level underwrote, and indeed prefigured, much of the Pink Tide's politics.

The story of radical cities in Latin America begins in the 1980s. As Margaret Thatcher proclaimed "there is no alternative" to free markets, socialist activists in Latin America explored ambitious experiments in collective local self-governance. In Villa El Salvador in Peru, for example, self-organized land occupation transformed the pueblo joven or shantytown on the outskirts of Lima into a legally recognized residential district by 1983. Dozens of other cities in the region soon followed with their own creative experimentation. Around the world, those looking for municipal alternatives turned to "Red Bologna" in the 1970s and United Kingdom municipal socialism in the 1980s. But for the next two decades, Latin American experiences dominated the scene.
City dwellers faced a very difficult context in those years. Under both the austerity of the 1980s and the neoliberal stability of the 1990s, urban services suffered as the population of the the region's cities doubled. Displaced rural populations strained housing stocks and labor markets, while the wealthy barricaded themselves in gated communities and exclusive shopping malls. Yet, from Montevideo to Mexico City and from Santos, Brazil, to Ilo, Peru, nearly every country in the region developed important examples of radical local governance. Leftist administrators, usually anchored in local social movements, transformed municipal administrative machinery to carry out progressive policies while engaging local populations in novel ways that seemed to transcend traditional leftist approaches to governance and political parties. These administrations were steeped in widespread hope that held them up not only as way stations preceding the national palace, but also as bastions of anti-neoliberal resistance and staging grounds for a new kind of empowering, participatory politics.
No city played this role more prominently than Porto Alegre, the southern Brazilian city that once stood for radical possibility at the local level. Participatory budgeting was its calling card, but starting in 1989, successive PT administrations implemented progressive educational reforms, formed economic cooperatives, recognized Afro-Brazilian causes, and passed the first anti-homophobia law in the continent. These governments also achieved the seemingly impossible: marrying left-wing politics of redistribution with prize-winning good governance and electoral success. By the late 1990s, the city had become a global icon of resistance to neoliberalism. Manifesting the very spirit of alter-globalization as the host to successive World Social Forums in the early 2000s, the city welcomed a multitude of movements every year, from ATTAC to the Zapatistas, for a giant non-hierarchical discussion under the banner of Another World is Possible.
Now, Porte Alegre retains few remnants of that era. The PT has not been in power since 2004, and participatory institutions no longer function. Some marquee projects, such as a revitalized public market, are notably in shambles. While the Left once seemed unbeatable in the city, today leftist politics are nearly unthinkable. And even though a diluted version of participatory budgeting lives on in thousands of cities, the Porto Alegre model—the idea of a leftist local administration committed to redistribution, self-determination, and transformative politics— seems like a relic of another, more hopeful era, when Jaír Bolsonaro was an inexpressive politician known only for his contrarian statements.
Today, of course, Latin America is living a new political moment. The commodity boom that undergirded left-of-center governments' redistribution policies is no more. Leftist movement-parties have struggled to navigate the new context, while the right-wing backlash has been fierce and unforgiving. The Right, too, has discovered the city, and post-political and technocratic models of governance—from smart cities to bike-sharing—are now as likely to offer paths to global prominence as participatory politics once did. Meanwhile, the global pressures of real estate investment have greatly intensified in large cites.
Despite now taking different forms, radical politics persist in Latin American cities, and this issue takes stock of these urban struggles. Together, the pieces explore government-led initiatives to foster more democratic and inclusive cities, as well as grassroots efforts to shape urban space from the bottom up— and the tensions that bubble up between the two. It is not surprising that many of the pieces represent an important return to movement strategies while casting a more skeptical eye to top-down strategies. The past and present of radical cities is a fitting starting point, as several pieces explore the shifting terrains of cities and the political potential of their movements and governments over years or decades. In Bolivia, El Alto testifies to the power of urban struggles to transcend the local to shape national politics, writes Angus McNelly, who rightly predicts that the rebel city was poised to reawaken when an urgent rallying cry emerged. Presenting a fresh perspective on another iconic case, Medellín, Alexandra Young highlights how despite falling short of structural reform, the city's celebrated infrastructure projects in Comuna 13 offer new opportunities for local residents to appropriate public space for their own ends. Meanwhile, in Venezuela, where government-led experiments in radical democracy produced some results but largely fizzled in the long-term, María Pilar García-Guadilla and Carlos G. Torrealba M.'s piece warns of the limitations of top-heavy reforms. While emblematic cases are instructive, lesser-known urban experiments also offer insights. In Paraguay's capital, Asunción, William Costa describes how mayor Mario Ferreiro's under-whelming performance has dashed progressive hopes and underlined the need for the Left to look beyond electoral victories. Indeed, a combination of government-led and bottom-up dynamics have shaped the right to the city in Uruguay's capital, Montevideo, which is the focus of Adriana Goñi Mazzitelli's piece.
Meanwhile, the Occupy Estelita movement in Recife, Brazil, demonstrates how reclaiming urban space holds potential not only to carve out protection from real estate development, but also to broaden popular imaginaries of how to live and create in common in the city, Kaspar Loftin writes. Elsewhere in Brazil in Rio de Janeiro, violent parastate groups that appropriate urban resources are expanding, bearing down on marginalized residents in what Leandro Benmergui and Rafael Soares Gonçalves term urbanismo miliciano.
The final pieces spotlight experiments with concrete results. Valeria Procupez and María Carla Rodríguez chart the successes of a self-managed housing program in Buenos Aires that has enabled cooperatives to claim space as their own in the city center. In Brazil, Tshombe Miles details the Black movement's work to combat invisibility and erasure of Afro-Brazilians, securing increased recognition of racism in the city of Fortaleza. Finally, Sam Law highlights a cooperative on the outskirts of Mexico City as an example of the transformative power of self-made communities to put alternative visions of society into action. This underlines a central theme cutting across these pieces: Grassroots power plays a key role in forging the radical city.
Aside from the Report, in our feature essay, Vikram Tamboli uncovers the human face of violent smuggling networks along the intricate rivers of the Guyana-Venezuela borderlands amid a regional scramble for resources. In a special section continuing our coverage of Latin America-Middle East connections, Fernando Camacho Padilla and Eugenia Palieraki document the recent closure of OSPAAAL in Havana, highlighting its legacy of internationalist solidarity and complicating mainstream narratives on Cold War-era Cuba.
The theme of international movements carries into our Arts and Reviews section with a review by Julie
A. Charlip of Steve Striffler's Solidarity, while Marisol LeBrón reviews Monica Muñoz Martinez's The Injustice Never Leaves You. Experimental poet Edwin Torres takes us back to radical cities with his poem exploring New York City's Latinx and Puerto Rican "Loisaida" or Lower East Side community.
Finally, in our Around the Region section, Liz Mason-Deese analyzes the recent win for the Left in Argentina's presidential election, Eugenio Sosa and Paul Almeida document a decade of popular resistance in Honduras, and Michael Fox discusses Amazon fires with ecologist Bernardo M. Flores to break down the implications of the blazes for Brazil and the world.
Gianpaolo Baiocchi is an activist and scholar based in New york City, where he directs NYU Gallatin's Urban Democracy Lab. His most recent book is We, The Sovereign. 
Heather Gies is managing editor of the NACLA Report.