Labor Day 2020: What Is the Future for Healthcare Workers?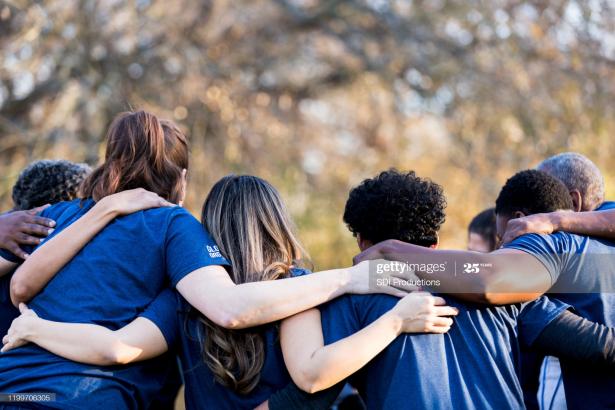 Valeria Viveros, a 20-year-old nursing assistant, was "barely blooming"...when she first fell sick from the virus, she went to the hospital but was sent home with Tylenol. She returned several days later in an ambulance – her final journey.
August 11, 2020, The Guardian
No one knows exactly how many US health care workers have died because they cared for people with COVID19 disease.
 Kaiser Health News and The Guardian have formed a project called "Lost On the Frontline". That project counts, as of August 25, 2020,  1,080 health workers dead from occupational exposure to the virus in the United States. Other organizations have published somewhat higher estimates of worker deaths.
Health care workers of color are twice as likely to test positive for COVID19 than their white counterparts, according to Harvard Medical School. Such an impact is built into the racialized division of labor of the US health care system.
Although white workers dominate the higher paid health professions, the occupations at the lower end of the pay scale – those workers who are often physically closest to the patients and thus likelier to contract a higher infectious dose of COVID19 – are disproportionately African American and Latinx.  According to a 2017 National Center for Workforce Analysis report, 26.1% of nursing assistants are Latinx, and 32% of nurses' aides, psychiatric aides, and home health aides are African American.  These figures significantly exceed both groups' proportion of the general US population, which partially explains the disparity of death among health workers.
Masks Are Life!
Workers who have adequate Personal Protective Equipment still have three times the risk of infection with COVID19 as the general public has, according to the medical journal, The Lancet.  Frontline workers are being forced to reuse PPE by state governments and their employers, with 87% of nurses surveyed by the National Nurses United union stating they had to reuse PPE equipment.  The Food and Drug Administration is allowing the "decontamination" of used masks, even though there is no proof that this process is safe or effective ("N95 Respiratory Decontamination Methods Unproven and Unsafe", National Nurses United, August 10, 2020).
There are many reasons for health workers to suspect their employers are hoarding equipment in storerooms and forcing the repeated use of masks that are supposed to be "single use only".  If hospitals are hoarding PPE equipment for use during a future worsening of the crisis, they are putting workers facing the present danger in great jeopardy.  Some state governments say they are distributing millions of N95 masks to the industry.  But, at the same time, frontline workers complain of being given a combination of surgical masks and only 1, 2  or 3 of the more protective N95 masks per week. (National Union of Healthcare Workers, www.nuhw.org)
The New Demand for Respirators to Replace N95 Masks from RN and Doctor s' Unions
Two unions of Registered Nurses, and a coalition of physician's unions in New York, are now campaigning for reusable PPE to replace the use of disposable masks. These more protective respirators are called Elastomeric Filtering Facepiece Respirators and Powered Air Purifying Respirators.  The uncertainty of the length of the pandemic or even whether the COVID19 virus will be completely eradicated demands the most up to date equipment, which will save money and provide a superior level of protection.  This issue is now under discussion among political leaders in New York State, forced by the health worker unions. (see "We Need A Sustainable PPE Strategy!", August 8, 2020, www.nysna.org)
 Understaffing Was Deadly Before COVID19
 Understaffing has been a decades-long curse in health care facilities, often a deliberate policy of very profitable workplaces. "Just in time staffing" started years ago, so that workers often do not even know their work schedules for the coming week, and frequently are called into work at the last minute. A campaign to limit the number of patients each Registered Nurse cares for at one time is entering its fourth decade, despite strong research proving that additional patient numbers per nurse leads to higher numbers of patient deaths in hospitals. (Dr. Linda Aiken, University of Pennsylvania, "Hospital Nurse Staffing and Patient Mortality, Nurse Burnout and Job Dissatisfaction", October 2002).
The failure of New York State to implement mandatory nurse to patient ratios, as California has had for years, proved catastrophic when the pandemic hit.  According to testimony from Pat Kane, RN, Executive Director of the New York State Nurses Association, during the height of the crisis in New York City, hospitals were ordered to increase their bed capacity by at least 50% and thousands of ventilators requiring more intensive staffing were put into use. But the staff needed to meet the increased capacity was entirely inadequate.  Dangerous differences in staffing between financially well-off hospitals who had better staffing pre-pandemic, and the "safety net" hospitals of the city sometimes made the difference between who lived and who died, according to the New York Times, July 1, 2020.
40% of COVID Deaths Are In Nursing Homes
Not far into the pandemic, it was clear that nursing homes were breeding grounds for COVID19.    75% of Skilled Nursing Facilities (nursing homes) are significantly understaffed, according to Harvard and Vanderbilt Universities. It is not unusual for one nursing assistant to be assigned to care for 15 or even 20 patients on their shift, awakening patients in the middle of the night to get all of them ready for breakfast in time, and suffering frequent back and shoulder injuries as they attempt to move  and turn patients without assistance from another worker. Gloves and other supplies are scarce in many nursing homes, with workers forced to reuse them. One sixth of nursing home and home health workers lack health insurance, earning low pay and often with no sick leave. Because their pay is so low, these workers often work more than one job, and they have probably been unknowingly spreading the COVID virus from one workplace to another.
More than 3,400 nursing homes in the US have been cited for noncompliance with infection control requirements and/or failure to report COVID19 data. (www.medlaw.com, August 14, 2020)  The Guardian published on August 13, 2020, that many hospitals and other health facilities were forcing workers with COVID symptoms to come to work. The Health Professionals and Allied Employees Union in New Jersey (www.hpae.org) reported that a third of their members who had gotten sick had to report back to work although they still had symptoms. The Centers for Disease Control encouraged this practice by saying on their website that infected workers may be allowed to treat uninfected patients "as a last resort"! (www.cdc.gov, "Crisis Capacity Strategies to Mitigate Staffing Shortages")
Home Health Care Workers' Unique Problems
Health workers who care for the disabled or frail elderly in their homes have had special problems during the pandemic.  During the height of the crisis in New York City, many home care workers stayed with their patients around the clock, which included much unpaid time. Worker interviews reported in the Journal of the American Medical Association in early August, 2020 revealed that the workers got little guidance from the agencies for whom they worked about appropriate precautions. An industry publication stated that home care workers were buying their own Protective Equipment from department stores and tattoo parlors. The union representing 125,000 home care workers on the East Coast (1199SEIU) launched a training program on protective equipment and provided stipends for workers taking the training.
The Veterans' Health System Is Under Trump's Control At the Worst Time
Veterans Administration health workers face a heightened crisis caused by both the Trump Administration and the COVID19 pandemic.   The "case fatality rate" (proportion of deaths among the total number of diagnosed patients) in VA hospitals is 5.5%, (www. militarytimes.com) compared to the rate of 3.5% nationally among the general public.  The veteran population trends older than the general public, and has higher rates of chronic disease. Veterans who have been in combat have service- related injuries, disabilities, and mental health issues.  Some of veterans' illnesses are believed to be caused by the use of Agent Orange in Vietnam, and these vets continue to suffer from these illnesses over 50 years later.
There are 50,000 vacant staff positions in the VA (www.militarytimes.com, December 2019) and many additional positions would be needed to ensure quality patient care. An effort to privatize the VA and outsource its services to private health care companies has been ongoing since Trump became President.  This must be stopped and the VA strengthened, once Trump is removed from office.
For more information on veterans' health care, go to www.veteranspolicy.org, the Veterans Healthcare Policy Institute.
Loss of Jobs Among Essential Health Workers
On top of the daily fear of contracting a fatal illness at work, health workers are faced with layoffs and furloughs in many sections of the industry. Major hospital systems have announced layoffs, furloughs, wage cuts, and reduced hours, despite very large cash reserves in most of these systems.  Small medical practices and community clinics are near bankruptcy. In the Spring of 2020, the ambulatory care workforce dropped by almost 15%. ("Health Care Crisis By the Numbers", Drs.  David Himmelstein and Steffie Woolhandler, Physicians for a National Health Program Newsletter, Summer 2020)   These unemployed health workers will join the millions lacking health insurance due to job loss during the public health disaster.
From Shock and Exhaustion to Organization and Action
Health workers' ability to respond to the worst crisis they have ever faced is severely impaired by their inadequate level of collective organization.  Spread out among several labor unions, only 10% of the US health care workforce is unionized. (Economic Policy Institute, May 19, 2020)
Despite a low level of unionization nationally, some health workers belong to effective and militant unions which immediately responded to the pandemic with robust methods of protesting dangerous working conditions from COVID19.
 As soon as workers began to see the extreme risks they were facing, they began to organize.  Some health workers, particularly in New York City, spoke out to news media about conditions and their employers swiftly issued "gag orders", threatening anyone who spoke independently to the media with discipline (Politico, April 1, 2020 .  Following the initial deaths of health care workers, a joint press release was issued on April 9, 2020 by the New York State Nurses Association, National Nurses United, the Massachusetts Nurses Association, and the Pennsylvania Association of Staff Nurses and Allied Professionals, accusing hospitals of haphazard pandemic practices and hoarding PPE, and issuing specific demands.
The National Union of Healthcare Workers issued a "COVID19 Healthcare Workers Bill of Rights" (www.nuhw.org)  with 10 demands, including mental health care for workers facing COVID19 and temporary housing for workers, so as not to expose their families to the virus.
The largest strike taking place during the pandemic thus far, was at Santa Rosa Memorial hospital in Northern California.  When the pandemic hit, workers were given one surgical mask per day and one more protective N95 mask per week. The hospital was also demanding cuts to workers' sick time and huge health premium increases. This despite the hospital's $12 Billion in cash reserves!  When hospital management refused to consider the workers' complaints or to reduce the cutbacks they intended, the workers thoughtfully considered their options and voted to strike for five days, supported by their union, the National Union of Healthcare Workers. (www.nuhw.org)
A New Proposal For COVID Testing In Health Facilities
The same union has also pioneered in campaigning for a California COVID19 Testing Proposal. On July 31, 2020, NUHW sent California's Governor and State Legislators a detailed proposal for regular testing of health workers working in hospitals, inpatient health facilities other than nursing homes, and correctional facilities.  Nursing home workers in California have been covered by requirements the State Dept. of Public Health had promulgated because of the extreme crisis in nursing homes. NUHW's proposal expands certain aspects of the nursing home regulation.
NUHW proposes that all patients admitted, re-admitted, and newly treated for the infection be tested, in addition to all patients showing symptoms or having a known exposure to COVID19.
The union further wants baseline testing of all health workers followed by surveillance testing of 25% of workers every 7 days, so that 100% of workers are tested once a month.
NUHW wants workers to be tested when they have been exposed to patients suspected or confirmed to have COVID19.
Finally, NUHW proposes new, more protective PPE requirements than most health care facilities have had.
Two Essentials for a Bright Future for Health Workers – Fast Track the Right of Healthcare Workers to Unionize and Transition to Medicare for All
 48% of American workers would like to belong to a union, according to a survey conducted by the National Opinion Research Corporation in 2018.  To repay health workers for their sacrifices during our national crisis, their right to form a union must be fast-tracked, with innovative organizing approaches and new legal rights.
Bernie Sanders' labor platform during his 2020 campaign contained several new proposals for union representation which would expedite workers' realization of their goal to have a union.
Sanders proposed "sectoral collective bargaining" or what some allies of unions call "wage boards". This would create new industrial standards for wages, hours, and benefits with which all companies or public agencies would have to comply, thus ending the destructive competition to impose the worst possible conditions on health workers by union-resisting employers.
Sanders also proposed that workers have the fullest rights to strike and the banning of permanent replacement of striking workers. All of the union-busting tactics which kill union organizing campaigns must be outlawed!
Democracy  for all rank and file members must prevail in the unions,  with workers having a democratic choice of which union their workgroup will join, and with a view toward building the strongest possible worker organizations.  If unions have to compete with each other for workers' affiliation - - that is not necessarily a negative thing – it will help keep unions honest, democratic, and militant.   However, the existing health care unions should try to reduce the kind of jurisdictional disputes which have existed in the past and wasted resources.
Medicare for All, Single Payer Health Care Will Let Our Voices to Be Heard and Lead to Higher Wages
The idea of Medicare for All, single payer health care has numerous advantages for health care workers.  Such a system will be able to pay for the health workers we need in this country, relieving the shortages in several occupations. A single payer system will call for more primary care doctors, nurses, mental health professionals, elder care workers, public health agency staff, and rural hospital staff.   New types of Community Health Workers  -- a necessity seen during the COVID19 pandemic -- will strengthen the health system.  New training programs, often free of charge, can be developed to keep the health worker supply plentiful.  Organizations and unions fighting for Medicare for All advocate a "just transition" in which workers who might lose their positions in the old insurance company-driven health system would be compensated and re-employed.
Health workers and their unions will have a stronger role in determining the new system's priorities.  They will be able to organize their collective voice on an annual basis to play an important role in what is called "Global Budgeting" in the Medicare for All proposals being discussed in Congress in 2020.
Collective bargaining over health insurance will end under Medicare for All.  The savings for both the public and for health care employers can be redirected toward higher wages and new employer-paid benefits.  Unions will have new impact on policy for the benefit of patients and communities.
Let us build a great new future for health care workers! They deserve it!
Marilyn Albert is a retired Registered Nurse and health care union activist.