Dispatches From the Culture Wars - Sports and More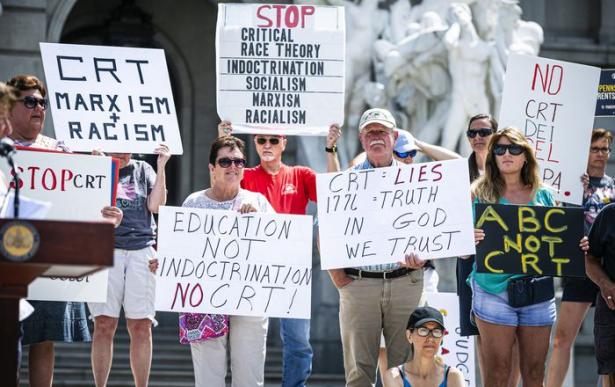 Harrisburg PA. Credit,Dan Gleiter
By Anne Helen Petersen
Substack
The professionalization of children's sports has transformed and degraded the desire to play, the desire to be part of something, even just the desire to move into class-siloed, life-swallowing regimentation.
Mikey's League: Disability and Sports
By Hannah Bronkema
Cronkite News
Through a shared vision of accessibility and inclusivity in sports, childhood friends Karl Bender and Scott Freeman formed Mikey's League with a powerful objective: to challenge the limits placed on the disabled community and allow them to inspire and teach others.
High School Teammates Break the Hate
By Khalia Patterson
KQAD
Rock Island High School students brought flags from different countries to Tuesday night's soccer game to support a student athlete after a racial bias incident. Previously, Gabriel Albarran was wearing a Mexican flag to celebrate Mexican Independence Day when getting on a bus to a game when the driver told him to take off the flag and to go back to his country.
Michele Broili was defeated in Trieste in a battle for the super-featherweight title by his opponent Hassan Nourdine, a battle that reignited a long-running debate in Italy about the public display of Nazi and fascist symbols.
By Mouhamad Ration
CBC Radio
The International Olympic Committee has indicated it aims to make the international event more inclusive. Prior to Tokyo 2020, the IOC released new guidelines to ensure gender-equal, fair and inclusive representation at the Olympics. But the increase in the number of women athletes should not be the be-all and end-all of a discussion on gender equality.
Anti-Vaxxers: "We're 'Purebloods'"
"The #unvaccinated have started calling themselves #pureblood. They're so desperate to be persecuted, they're ready to align themselves with Nazis."
Occupy Wall Street Made Me a Socialist
When I first heard about Occupy Wall Street, I thought it was goofy, even absurd. Maybe it was. But I joined its encampments anyway. Like countless others, it was the first time radical politics ever reached me.
A School Board Win For White Power
By Karen Attiah
The Washington Post
Stetson Clark, a former school board candidate, called for school principal James Whitfield's firing over supposedly "extreme views" on race. Clark accused Whitfield of promoting critical race theory — a loaded charge here in Texas right now — and the supposed "conspiracy theory" of systemic racism.
Remembering Two Intellectual Giants
Dr. Albert J. Raboteau and Dr. Charles Mills made their mark on the academy and brought a cutting-edge approach to their scholarship.
Anti-Porn Evangelicals Blame It On the Jews
By Mira Fox
Forward
It's easy to bundle the moral beliefs against pornography with moral arguments against certain identities, elevating more pernicious antisemtic or anti-LGBTQ beliefs alongside the easier-to-swallow anti-trafficking campaign.