Dispatches From the Culture Wars – January 17, 2023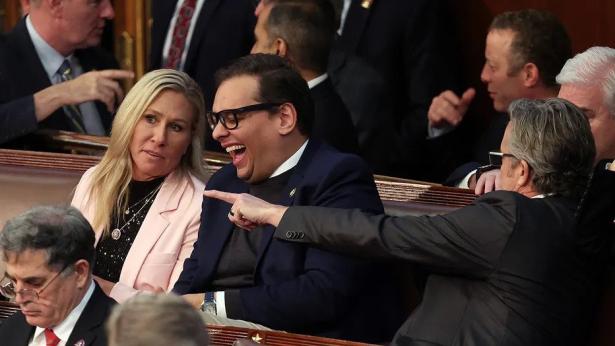 Win McNamee/Getty Images
How to Write a People's History of Antifascism
By Shane Burley
Waging Nonviolence
Antifascism is far from a monolith; it is a growing social movement that includes people who are desperately trying to break new strategic ground. Activists have spent the last few years adapting to the threat posed by the far-right. And today, looking back at those experiences, there are powerful reflections about what the future of antifascism could look like.
Voter Suppression in Milwaukee
By Bruce Murphy
Urban Milwaukee
Republican Robert Spindell, a member of the Wisconsin Elections Commission, is proud as a peacock of the work Republicans did to suppress the vote in Milwaukee in the November 2022 election. Spindell sent an email to Republicans in the district hailing the party's success at undermining the democratic process.
By Eleanor J. Bader
Ms.
It's rare for books about love—let alone sexual intimacy, hookups and the desire for companionship—to intertwine with aging. Gray Love is unique in showcasing men and women's own voices in this adventure: the nitty-gritty headiness of first dates, the joy of getting to know someone's history, politics and quirks, and the inevitability of decline.
GOP — George (Santos)'s Own Party
Why should he resign when his Republican colleagues have repeatedly coddled, excused, tolerated, and ignored Trump's numerous fibs, misleading statements, conspiracy theories, and failed attempt to overthrow the US government?
By Don Jones
Democratic Left
I ran on three points: no to charter schools; yes to hiring more tutors and counselors, and providing a safe teaching and learning environment. I participated in every forum to which I was invited, whether online, in-person, or in print media. By doing this, I got to know the other candidates. Better yet, they learned that my ideas were getting a response. 
By Lisa Fickenscher
New York Post
Walmart yanked a military hiking boot emblazoned with "KKK" from its online store after complaints from a civil rights group. The "Harsuny Men's Tactical Military Hiking Ankle Boot Outdoor Trekking Shoes" bore a red "KKK" logo on the tongue of shoes available in black and tan.
Union Reaches Out to the Undocumented
By Maximillian Alvarez
The Real News
Many workplaces are marked by a real tension between different types of workers: undocumented vs. citizens, union vs. non-union, and more. New York City's Construction and General Building Laborers' Union Local 79 has been working to overcome these divides by intentionally reaching out to undocumented and non-union workers in the construction trades. 
By Laura Lee Cascada, Nital Jethalal and Anita Krajnc
Independent Media Institute
Our organizations and nearly 200 others urged the mayors of C40 to kickstart immediate action to transform our destructive food system. Municipal leaders around the world (and particularly those of C40's nearly 100 major cities, constituting a quarter of the global economy) must seize a rapidly shrinking opportunity to shape food culture by prioritizing plant-based foods.
Before They Disappear: Lindsay and Herschel
"If they destroy Herschel it will deter people of color from wanting to be a conservative Republican, because you'll just have your life ruined," Graham said. "The conservative movement for people of color is on the ballot in Georgia."
John Fogerty Gets His Songs Back
By Melinda Newman
Billboard
At a time when Fogerty's peers such as Bruce Springsteen, Bob Dylan and Neil Young are selling their copyrights for hundreds of millions of dollars, the iconic Rock & Roll Hall of Famer has done the opposite: He recently bought a majority interest in the global publishing rights to his historic CCR song catalog, including "Proud Mary," "Down on the Corner," and "Fortunate Son."