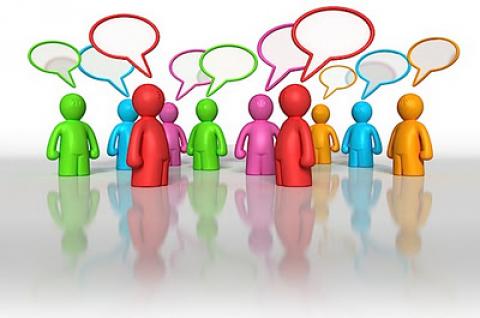 Reader Comments,http,//bytesdaily.blogspot.com/
If it's going to take a constitutional amendment to overturn the Supreme Court's Citizens United decision, count Oregon in. On Monday, it became the 16th state to call on Congress to pass an amendment overturning that 2010 decision. The bipartisan measure passed the state House by a 48-11 margin, with 14 Republican votes (the majority of state House Republicans), and the state Senate by a 17-13 margin, with one Republican, Senator Betsy Close (R-Albany), voting in favor. Oregon joins four other states - Delaware, Maine, West Virginia and Illinois - that have called for a constitutional amendment in the past two months. All of the resolutions this year have passed with bipartisan support in at least one chamber. California, Hawaii, Massachusetts, MD, Colorado and New Jersey, New Mexico, Rhode Island, Vermont, Connecticut, Montana have also called for the same. This is an issue that effects every American, regardless of political affiliation. We need to get corporate money out of politics so we can have public officials who care more about their voters than their donations. The dollar should not rule here!
Nancy Shinn
You are absolutely right, the trial and the coverage is an insult.
And,  whilst unfortunately you may be right re the jurors in this case, many a white woman can share the pain of a mother losing a child.  Or am I being naive? I hope this man is put away to serve his time. I hope his inmates seek their own justice.    If not, there will be people, a diverse group, to protest I am sure, at least in NYC.
Isabel Thompson
Morsi may have won the election legally, but he rammed through a constitution against popular will, and he has not been a President for all the people.
Romi Elnagar
I disagree with Patrick Kingsley and Martin Chuluv's article in the Guardian newspaper posted July 3 that President Morsi's ouster represents Egypt's second revolution in two years.
The fact is that the Egyptian Revolution has only just begun. Its most powerful current expression is the street in general and centralized mobilization in Tahrir Square. This is the third force in Egyptian politics besides political parties and the military and that is what makes it revolutionary. Where it goes and what it achieves only historians will be able to tell.
Perhaps the contrast between street power and normative politics (registration, voting, term limits), makes it difficult for western media journalists to appreciate let alone legitimize this third force.
I wish we had more democratically-elected administrations being held accountable by a centrally mobilized citizenry. Is this not what real democracy should actually be about?
Jeffrey R. Kerr-Ritchie
What?  Jeffrey Goldberg on Portside? Why? And the Jordan CIA King Abdullah? I am not certain what to think about the Egyptian situation, but this is an unreliable source.
Roxanne Dunbar Ortiz
Egypt, like Tunisia, Libya, Morocco, and Algeria, is in North Africa; it is not in the Middle East! In her program of July 3, 2013, Rachel Maddow repeatedly refers to Egypt as the 'most populous country in the Middle East.' Perhaps in its introduction to the articles that it provides, Portside could be more diligent in catching these kinds of mistakes.
Furaha Youngblood
A beautiful story. Crying my way through it. 
Paula Rogovin
A recent inspiring conversation with Vietnamese students at Ton Duc Thang Trade Union University in HCMC about USA crisis of public education and student loans included students citing Senator Warren's efforts to control criminal greed and corruption of USA banks!  Thank you, Portside, for keeping US informed and updated as we work here in Vietnam.
Leanna Noble & Hollis Stewart  
The holy of holies, capitalism, is finally being recognized as being the source of many problems.
Ron Spainhour 
Nothing we didn't know, but chilling nevertheless.  
Kathleen Veit
We have the answer.  Later this year HarperCollins will bring out my book: IMAGINE;  LIVING IN A SOCIALIST USA.
frances goldin
Thank you to whichever of the moderators put this up. Wow!
Phyllis Willett
Your headline, "Greens are divided ..." is misleading.
Greens everywhere, and the Green Party in particular, are playing very active roles in blocking pipelines and fighting against fracking.
The big not-for-profit Enviro Groups that you cite for chickening out, again, are NOT Greens, not Green Party organizers, but cowards and sell-outs to the giant multinational corporations that we always end up fighting against at every turn. (See for instance, Brian Tokar's great book, "Earth For Sale," which exposes the role of such Enviro groups and their funding sources.)
I'm surprised that Portside would pick up and reprint such a story from In These Times, without setting the record straight. Please issue a correction and avoid such misleading sectarian statements in the future.
Mitchel Cohen
Brooklyn Greens/Green Party
What exactly is the Boycott, Divestment, and Sanctions (BDS) movement? Are you uncomfortable with the idea of boycotting companies profiting from the occupation? How did this Palestinian-led call for justice get started, and how does Jewish Voice for Peace participate in targeted BDS?
This is an opportunity for interested people to gather together and explore BDS through two guided and highly participatory learning groups facilitated by members of Jewish Voice for Peace. We will be exploring how Boycott, Divestment, and Sanctions have been used as tactics throughout history, as well as who issued the call for boycott, why the call was made, and what the demands are. Your questions and reservations about BDS are very welcome in this discussion.
Refreshments will be provided
Close to A,C at Hoyt-Schermerhorn, and 2,3,4,5 at Nevins Street
Thanks and see you there!
Our next meeting will be on Aug. 1st, @ 6pm, in the offices of DC1707 (address below).
Please join with us to help plan the 50th anniversary of the 1963 March on Washington for Jobs and Freedom, and to expand the fight for jobs, voting rights, and against racism. At the meeting we'll hear about the history of the original march, and the plans underway for a massive grassroots push to use the date to carry MLK's legacy. A nationwide mobilization is underway for an August 24th event in Washington DC.
The labor and civil rights movements are committed to a real mobilization. This creates an opportunity for those of us pushing for a more progressive agenda in Washington DC. How are we going to use it? Join us and find out.
LLP August Meeting: Aug. 1st, 6pm Location: DC 1707, 420 W. 45th St., 1st Floor. (Near Times Square, between 9th and 10th Avenues.)
See you there!
Larry Moskowitz,
Left Labor Project
Working USA:  The Journal of Labor and Society
Working USA: The Journal of Labor and Society will devote a thematic issue to Building International Labor Solidarity, which will be published in early 2014.  The thematic editor is Kim Scipes of Purdue University North Central who will work closely with Working USA editor, Immanuel Ness.
As new labor movements emerge in Africa, the Middle East, the Americas, Asia, Europe, and Oceania, we seek essays that focus on research that is designed to build international labor solidarity with these and other workers.  The editors seek in-depth, critical description and analyses of efforts motivated by the rise of workers movements that engage in transnational solidarity, as well as articles that examine imperial and global power efforts to control, guide, and circumscribe them. Historical examples must retain focus that refract on today's problems and concerns.  Paper proposals are encouraged that address labor unions and workers' movements in the United States and beyond, but priority will be given to research across the developed-developing country divide, or among developing countries of the Global South.
Concurrently, the editors of the special issue are separately publishing a collection on Building International Labor Solidarity, for which they are seeking submissions.  Contributors can submit papers to both the journal issue and the book, but they must be separate essays.  This will supplement issues addressed in the journal and go beyond them.  Each chapter can reach 10,000 words, and focus on practical, on-the-ground experiences and critical reflections on the subject.  This collection is planned as an activist-oriented project, and we are looking for accounts that address specific issues raised in the practice of or literature about building international labor solidarity that examine the history and unfolding of events.  Again, priority will be given to work across the developed-developing country divide, or among developing countries/Global South.
Proposals for chapters in the collection should be submitted by September 15, 2013, with a length of 250-500 words.  Chapters are due by June 1, 2014, and authors should check with either editor about their proposed papers.
Build Up NYC is looking for one full-time, temporary intern to work from its New York City office on an exciting campaign for good jobs and responsible development starting right away.  The internship is for up to three months. Build Up NYC is working to build a stronger and more vibrant middle class by fighting for good jobs and responsible development.  The internship would provide the opportunity to learn about campaign communications, field campaigns, message and creating public awareness about economic development, workplace standards and economic justice.  The intern will participate in issue campaign development and execution.
Description:
Responsibilities include helping to:
Assist in the research, writing, layout, design and production of leaflets and campaign literature
Assist media relations staff with a wide range of substantive and administrative tasks - including interviewing  workers, research on media coverage, industry and political issues related to the campaign's work and program .
Additional responsibilities and duties will vary based on candidate's particular skills and interests, as well as the project's needs.
Qualifications:
Required: Experience, knowledge or interest in working for a labor union, community or student organization and/or a progressive communications operation
Highly Preferred: Strong writing and research skills as well as practical, hands-on experience with the media and media-related archives and databases.
Other Skills: Spanish fluency, video and photo editing skills (Photoshop), Access and other Microsoft Windows Software.
Application:
Application Deadline - As soon as possible
Date to Start: As soon as possible