Friday Nite Videos -- January 30, 2015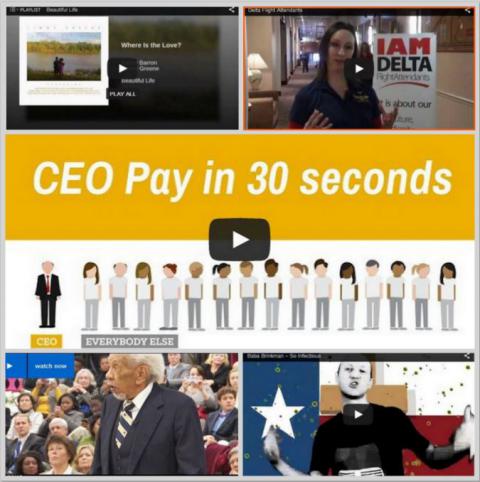 ,
---
Runaway CEO Pay in 30 Seconds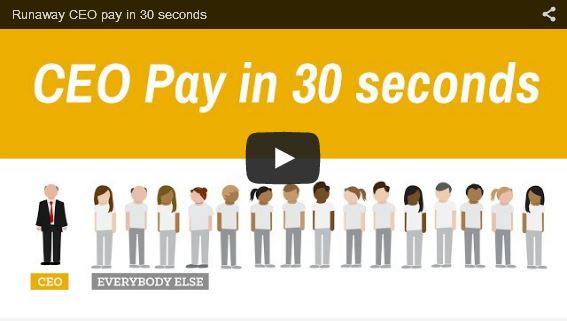 In 1965, top CEOs made 20x more than typical workers in their industries. Now it's worse. Much worse.
---
Jimmy Greene -- Where Is the Love?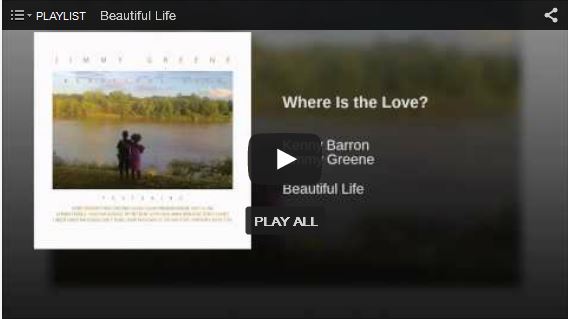 From saxophonist Jimmy Greene's new release, Beautiful Life, a celebration of the life of his 6-year-old daughter, Ana Márquez-Greene, whose life was tragically taken, along with 19 other children and 6 educators, on December 14, 2012 at Sandy Hook Elementary School in Newtown, Connecticut.
---
Delta Flight Attendants: Vote Union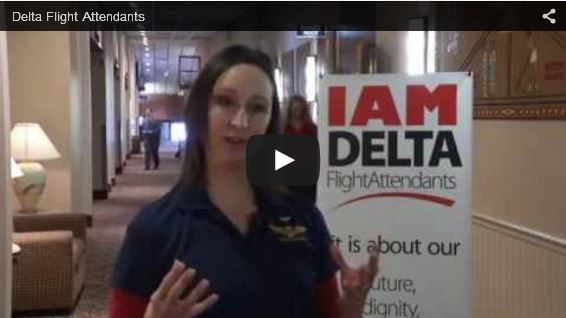 For many of the 1,800 Delta flight attendants based at Minneapolis-St. Paul International Airport, the upcoming vote to form a union is about more than wages, benefits and work rules. It's about getting back what they lost after Delta's merger with MSP-based Northwest Airlines four years ago.
---
Baba Brinkman – So Infectious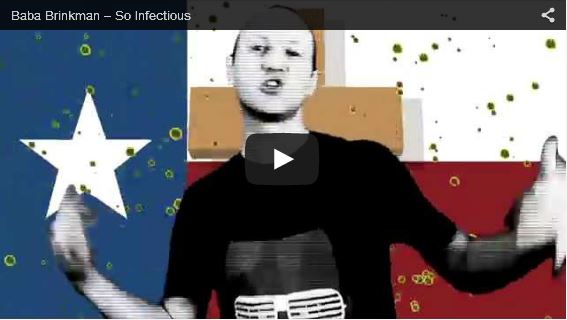 Ebola. Measles. Bird flu. Get the straight dope from this "rap guide to infection" from the creator of the Off-Broadway hit show "The Rap Guide to Evolution."
---
Vindicating Freedom Fighters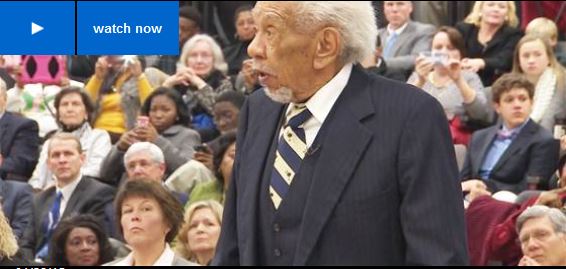 The Friendship 9 were beaten, prosecuted and convicted for sitting-in against segregation in South Carolina in 1961. This week Ernest Finney, the attorney that represented them in 1961, and South Carolina prosecutor Kevin Brackett asked the court to clear their names.