Global Left Midweek - March 27, 2019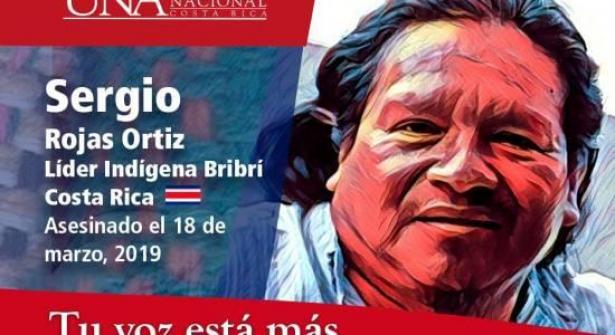 Credit: Cultural Survival
Mario Candeias and Johanna Bussemer / Rosa Luxemburg Stiftung Brussels Office
The left is divided and quarrelling over the European question. However many share the urge to resist the threat from a global authoritarianism and from the rise of the radical right.
__________
A Brexit Diary: What Comes Next for Labour?
Sarah Jaffe / The American Prospect (Washington)
As gridlock in Parliament mounts, Jeremy Corbyn must find a way to move his leftist agenda to the center of the conversation.
__________
Venezuela: Refusing to Yield
Vijay Prashad / Frontline (Mumbai)
Political mobilisation defines the Venezuelan government's current strategy as it resolutely battles economic sanctions by the United States and its allies and the world waits for Washington's next move.
__________
Brazil's Labor Unions Prepare for War with Bolsonaro
Michael Fox / In These Times (Chicago)
On top of Bolsonaro's move to undercut unions and workers' rights, unemployment in Brazil remains high, at just under 12 percent, double the rate just five years ago under the Workers' Party. Unions are laying plans for more protests in the coming months: printing materials, handing out flyers and locking in dates.
__________
Canadian Students Report Back on the Climate Strike
Maya Bhullar / rabble.ca (Toronto)
Reports from British Columbia, Saskatchewan, Ontario, and Nova Scotia.
__________
Cuba Sends Field Hospital to Help Mozambique
TeleSUR (Caracas)
Cuban cooperation includes doctors and equipment to counteract the public health effects of the worst southern hemisphere tropical storm ever.
__________
India: Elections in Kerala
TA Ameerudheen / Scroll.in (New Delhi)
As Kerala prepares to vote on April 23, the general election is shaping up to be a straight fight between the ruling Left Democratic Front, led by the Communist Party of India (Marxist), and the Congress-led United Democratic Front. They will battle it out in 18 of the state's 20 Lok Sabha seats.
__________
An Italian Fights ISIS in Rojava
Chiara Cruciati / Il Manifesto Global (Rome)
A 33-year-old from Florence was killed in Baghouz, in the last territorial enclave held by ISIS in Syria. He had quit his job at a restaurant just outside Florence to join the YPG in battle because he identified with the democratic ideals that the Rojavans had been working toward for years.
__________
Costa Rica: Indigenous Fury After Sergio Rojas Slaying
John McPhaul / Cultural Survival (Cambridge MA)
The brother of slain Bribri leader Sergio Rojas Ortiz said that the government should immediately remove non-Indigenous settlers from Bribri land and provide a system of security to protect Indigenous people living on the land.