Tidbits - June 6, 2019 - Reader Comments: Impeachment - Time for Congress to Act; Cuba Travel New Restrictions; German Bundestag anti-BDS resolution; Socialist Strategy; Juneteenth; Reclaim Pride Coalition; lots of announcements....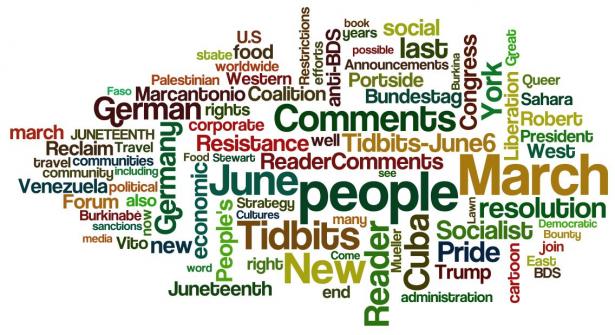 Tidbits - Reader Comments, Resources, Announcements and Shorts - June 6, 2019, Portside
Resources:
Announcements:
Re: Robert Mueller Just Told Congress To Do Its Damn Job; Robert Mueller, We Need to Hear More
 
No, "we" don't need to hear more from Mueller. He wrote and spoke plainly for any honest, ethical person to understand. He said Trump in NOT innocent, and that our Constitution provides that only our House Of Representatives May charge a sitting President with a Federal crime. It is time for the House to do its Constitutional duty. The process is called IMPEACHMENT.
Spencer W. Cunningham
Posted on Portside's Facebook page

Dear Congress: The handwriting is on the wall  --  cartoon by Lalo Alcaraz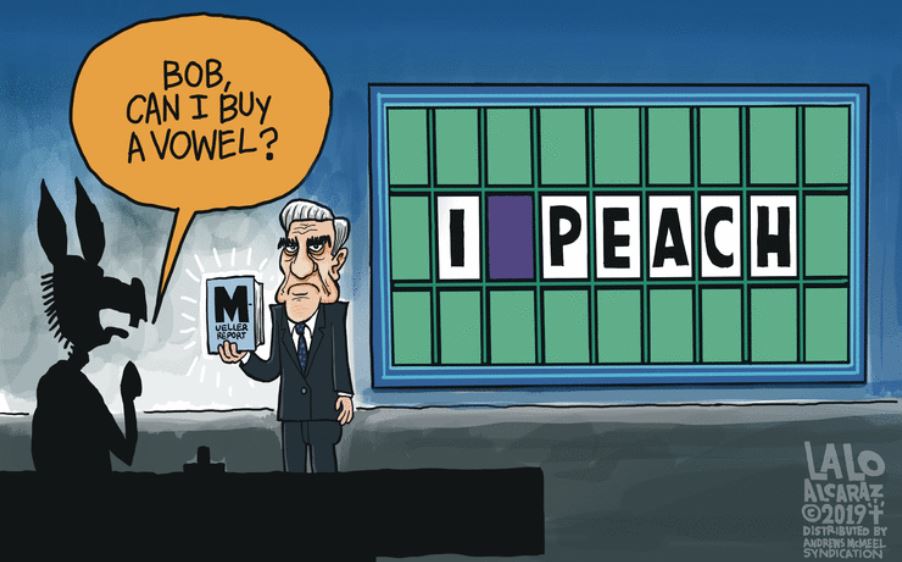 Lalo Alcaraz
May 30, 2019
Pocho Ñews Service
US Gov't Imposes New Restrictions on Travel to Cuba (Prensa Latina)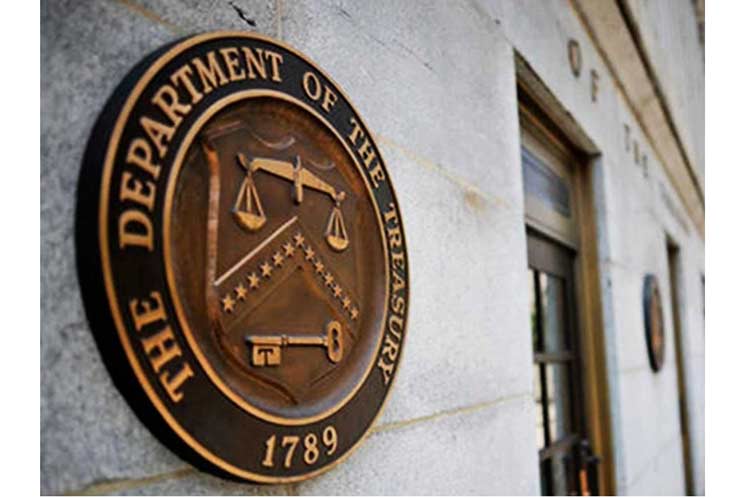 Washington, June 4 (Prensa Latina)
The Trump administration on Tuesday imposed major new travel restrictions on visits to Cuba by US citizens, including a ban on educational and cultural trips known as ''people-to-people'' travel, as well as a ban on cruise trips to the island nation.
The US Treasury Department said it would also deny permission for private and corporate aircraft and boats to fly or sail to the neighboring island. However, commercial airline flights appear to be unaffected and travel for university groups, academic research, journalism and professional meetings will continue to be allowed.
The Treasury Department released in a statement that its Office of Foreign Assets Control (OFAC) submitted some amendments to the Cuban Assets Control Regulation (CACR) to implement the Trump´s policy, whose administration has been marked by growing hostility against Cuba.
The new US restrictions, which will take effect on Wednesday, answer to announcements made on April 17 by National Security Adviser John Bolton in an aggressive speech in Florida, by announcing that new restrictions were going to be implemented to non-family trips to Cuba.
Such measures pay no mind to demands of many US sectors which fight to eliminate travel restrictions to Cuba, a nation to which US citizens are barred from visiting as tourists.
Furthermore, while Trump´s administration holds a discourse about allegedly supporting the Cuban people on the island, the new bans however will have a negative impact on Cuba, mainly in the private sector.
Re: Socialist Strategy and the Capitalist Democratic State
 
I doubt the "Leninism" the writer seeks to move beyond is actually Lenin's "Leninism" (a term he rejected, perhaps because he changed his mind a lot).  The socialism the writer seeks to "elect" will only be half-socialist, at best. That's fine with me, as I am good with all progress, but it does not really put it in a category separate from social democracy, which was the last century's progressives, "compromise" with capitalism and its wars and fascist tendencies.  Democratic Socialism's agenda (or progressive capitalism, if you prefer) is very close to early 20th Century social democratic programs.
A more serious question is: will the ruling billionaire authoritarian faction, with their financial, institutional, intelligence, legal, military, and media resources abide by such an election, or vote, that effectively confiscates half their wealth, power and property?
Lenin would argue that is a Utopian position, "infantile and foolish", "a backward walk to a gallows". When a "system" is in structural crisis, and failing, all reforms, both political and economic, become matters of revolution or rebellion, where force, and more than the force of law, must be mobilized. This election may reveal whether "moving beyond" either Lenin, or social democracy, is possible.
John Case
That's been my question since long time ago, so many young lives wasted in a stupid hegemonical war, and now they are partners and friends, what was the use of that war. How does the family of those young men feel now.
Rey Irizarry Sr.
Posted on Portside's Facebook page
Re: How US Foreign Policy Spawned Terror and Trump
 
Unfortunately some "progressive" candidates ,too!  Mayor Pete just opined that Palestinians are NO partner for negotiations !!!  When did he ever engage in any discussions with Palestinian reps ?!!!!
Aaron Libson
Re: Bernie Sanders' Most Socialist Idea Yet
 
We used to have anti-trust laws, which at least served to keep companies from becoming mega-business and monopolies. Whatever happened to them?!?
Diane L. Magone
Posted on Portside's Facebook page
Ball Is In Your Court  --  cartoon by Robert Ariail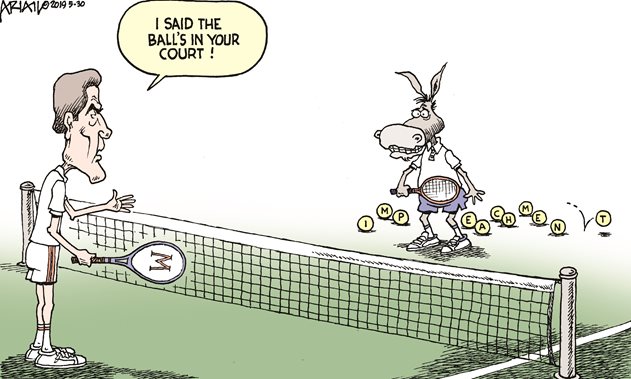 Robert Ariail
May 30, 2019
Sitting President  --  cartoon by Mike Luckovich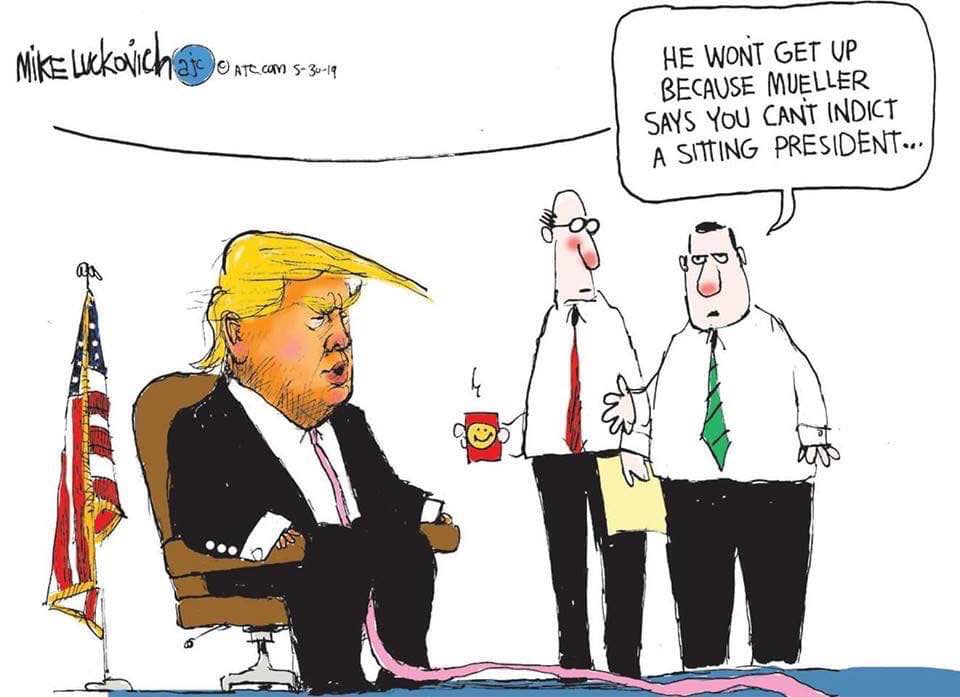 Mike Luckovich
May 30, 2019
 
Re: Traditional Measures of Unemployment Are Missing the Mark
(posting on Portside Labor)
 
"To be counted as unemployed, the person must have applied for a job within a four week period. Importantly, this leaves out large swaths of people that should be counted among the unemployed, including people who are marginally attached to the labor force and people who are only working part-time despite wanting to work full-time."
"Perhaps there's still a sizable reserve army of unemployed that would work if there were a decent paying job actually available."
Philip Specht
Posted on Portside's Facebook page
     =====
Not to mention the number of people incarcerated for being unable to post bail, awaiting trial in the severely congested court system, often for months or years, and all too often for petty misdemeanor offenses. This is in addition to the staggering number of people incarcerated for nonviolent "crimes" (selling marijuana, or similar victimless incidents)
Caroline Specht
Posted on Portside's Facebook page
Re: Donald Trump's Sneak Attack on Social Security
 
Many millions of Seniors receive Less that $$17.5K in annual social security benefits which should be the minimum!.  
Brad Smith
Re: German Bundestag anti-BDS resolution
 
Moderator's Note: This is in responce to Gene Glickman's query last week in Portside Tidbits for more information and analysis on the German Parliament resolution.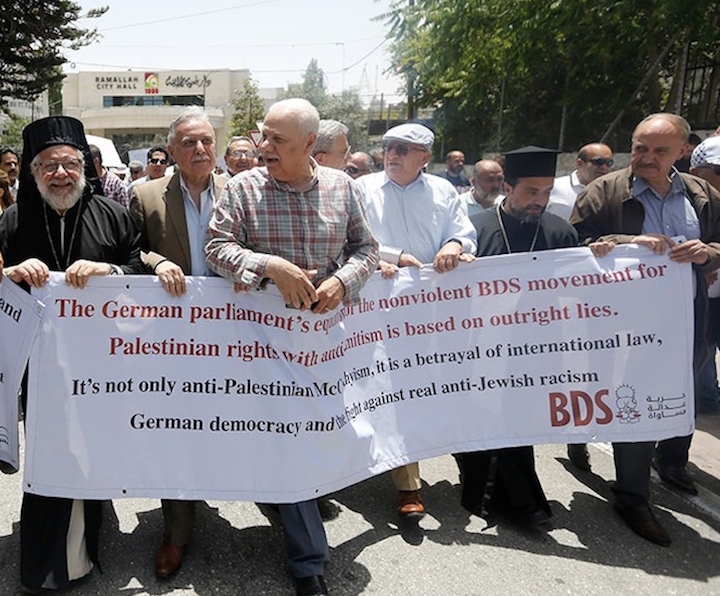 =====
The German Bundestag just passed a resolution attacking BDS as antisemitic, and is threatening to defund NGOs in Germany that subscribe to it. 60+ scholars of Judaism and Israel (with widely varying views on BDS itself) signed on to the following very well framed and clearly argued open letter opposing the Bundestag resolution and exposing anti-BDS rhetoric, also decrying the manipulative use of it to stop criticism of Israel's occupation of the Palestinian territories.
Please read and forward this thoughtful letter as widely as possible--this kind of statement seems to receive very little press or comment in the US.
Here's the link:
https://www.haaretz.com/embeds/pdf_upload/2019/20190516-185634.pdf
Historians for Peace and Democracy
H-PAD@lists.historiansforpeace.org
http://lists.historiansforpeace.org/listinfo.cgi/h-pad-historiansforpeace.org
Germany has lost the right to act as a referee on anti-Semitism
By Hatim Kanaaneh
May 31, 2019
Mondoweiss
"Last week, the German Parliament passed a resolution that demonizes the Palestinian Boycott, Divestment and Sanctions campaign against Israel. Other countries, England and France for example, have taken a similar formal stand against BDS. More nations, such as Canada and the USA, are toying with the illogical option of delegitimizing their own long-held constitutional principles to guard the interests of a foreign country.
But, especially in the case of Germany, even though the decision is only a non-binding gesture, it is morally and esthetically revolting."
Read full article here.
The people will sing the last verse and have the last word - Poem by Stewart Acuff
 
Too well we know of unchecked corporate power in West Virginia
Coal barons forced workers into company camps and towns where families weren't free
Too long men worked with nothing to show, not even life
Till the UMWA got strong in struggle for life and family and all we love
Now elected coal barons force foreign corporate power on West Virginia
It's the sale of our state for destruction and death
They sold the Ohio River Valley to frackers for export
And they sold Jefferson County to cook toxic Rockwool with tons of coal and miles of fracked gas
Still we've decided the people will speak and sing and March and hold high signs of daily resistance
The people will sing the last verse and have the last word.
Stewart Acuff
June 3, 2019
Progressive Poetry and Activist Art – Perfect Together! A gorgeous mix of love and anger with thrilling original art work. Great bedtime reading for one and all. 
Justice Is Our Love in Action
by Stewart Acuff and Artist Mitch Klein
Hard Ball Press; September 25, 2018
12 Things You Might Not Know About Juneteenth (Mental Floss)
By Stacy Conradt
June 19, 2018
Mental Floss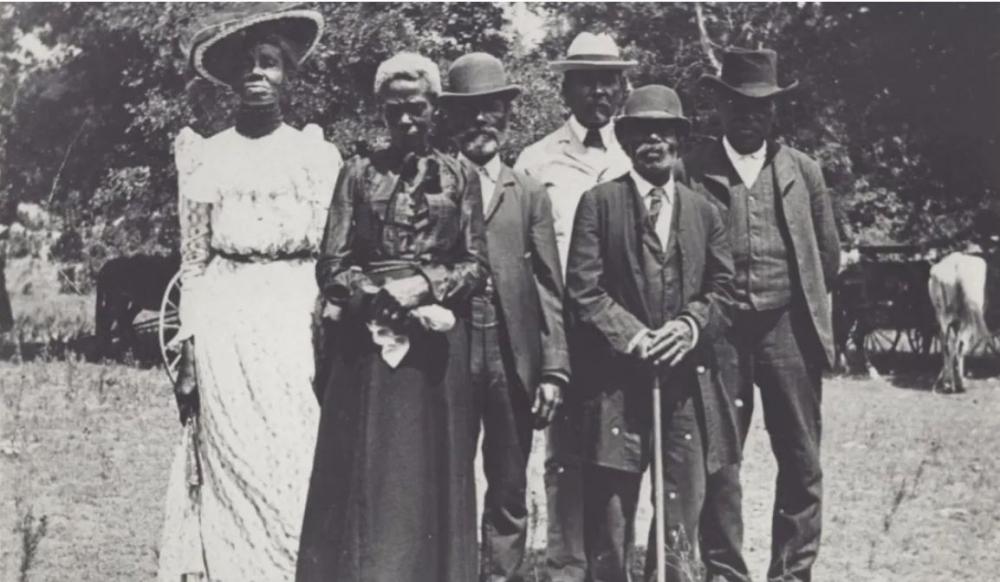 There's more than one Independence Day in the U.S. On June 19, 1865, General Gordon Granger rode into Galveston, Texas, and announced that slaves were now free. Since then, June 19 has been celebrated as Juneteenth across the nation. Here's what you should know about the historic event and celebration.
1. SLAVES HAD ALREADY BEEN EMANCIPATED—THEY JUST DIDN'T KNOW IT.
2. THERE ARE MANY THEORIES AS TO WHY THE LAW WASN'T ENFORCED IN TEXAS.
3. THE ANNOUNCEMENT ACTUALLY URGED FREED SLAVES TO STAY WITH THEIR FORMER OWNERS.
4. WHAT FOLLOWED WAS KNOWN AS "THE SCATTER."
5. NOT ALL SLAVES WERE FREED INSTANTLY.
6. FREEDOM CREATED OTHER PROBLEMS.
7. THERE WERE LIMITED OPTIONS FOR CELEBRATING.
8. JUNETEENTH CELEBRATIONS WANED FOR SEVERAL DECADES.
9. TEXAS WAS THE FIRST STATE TO DECLARE JUNETEENTH A STATE HOLIDAY.
10. JUNETEENTH IS STILL NOT A FEDERAL HOLIDAY.
11. THE JUNETEENTH FLAG IS FULL OF SYMBOLISM.
12. JUNETEENTH TRADITIONS VARY ACROSS THE U.S.
Read full article here.
Very Rare and Important Speaker to SF Bay Area, June 6 to 9
Please take advantage of this once-in-a-lifetime chance to hear an American who has lived in both the U.S., Communist East Germany and (now) unified Germany. 
VICTOR GROSSMAN BOOK TOUR and SPEAKING EVENTS, Thursday, June 6 through Sunday, June 9, 2019:
His new book: "A Socialist Defector: From Harvard to Karl-Marx-Allee"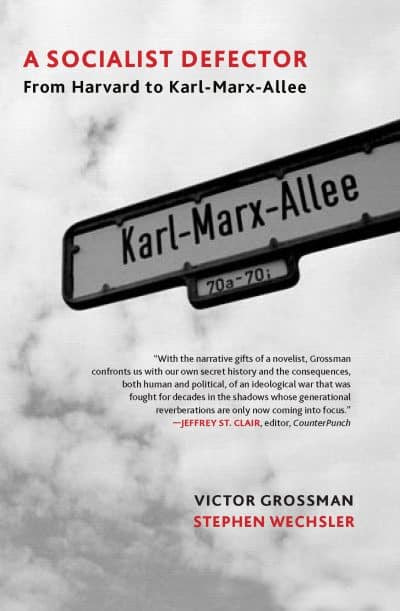 June 6, Thursday -  from 7 to 9 pm
Bird and Becket Books
653 Chenery Street
San Francisco
(right around the corner from Glen Park BART). Phone: (415) 586-3733.
June 7, Friday -  from 12 Noon to 2 pm
Heyday Books
1808 A San Pablo Avenue
Berkeley
(1 1/2 blocks north of University Avenue, between Hearst Ave. and Delaware St. on San Pablo).
June 8, Saturday 3 to 5 pm
518 Valencia Street
San Francisco
(1/2 block south of 16th St. on Valencia).
Sponsored by CCDS - Committees of Correspondence for Democracy and Socialism.  Phone: (415) 863-6637.
June 9, Sunday - 10:30 am-12:30 pm. 
Niebyl-Proctor Marxist Library
6501 Telegraph Avenue
Oakland
(1/2 half block north of Alcatraz on Telegraph).  Phone: (510) 595-7417
Copies of the book will be available for purchase, $25, by cash or check only, no credit cards.
"A Socialist Defector: From Harvard to Karl-Marx-Allee"
After 24 years in the USA, 38 years in the (East) German Democratic Republic as a McCarthy-era exile, then nearly 30 years in unified Germany, the ex-pat  journalist and author Victor Grossman examines the rise and fall of a socialist experiment as he observed and participated in it. 
Grossman tries to clear through a fog of misinformation and distortion regarding East Germany: describing its achievements, its successes as well as its blunders and negative aspects.  Its position regarding Nazis and fascism is compared with that in West Germany.  Its school system, women's rights, both models in many ways, cultural questions and other matters are examined from a personal, anecdotal and sometimes humorous perspective.
The book then turns to a broader examination of possible lessons to be learned when searching for solutions to present-day problems: the growing gap between rich and poor, alarmingly malevolent dangers for a crippled environment, the menace of racism and new fascist movements, the almost ignored danger of atomic annihilation - and who is to blame for them. 
But the book also looks at newly invigorated hopes for a better, a socialist future despite the many barriers to its realization – seen through the prism of a veteran of the "old Left" in the USA, Communist rule and the Cold War in the shadow of the Berlin Wall.   Grossman expresses his views on current fears and hopes on both sides of the Atlantic – and the Pacific. 
Special Film Showings - West Africa Resistance - Burkina Faso and Western Sahara - New York - June 8 and July 10 (Cultures of Resistance Films)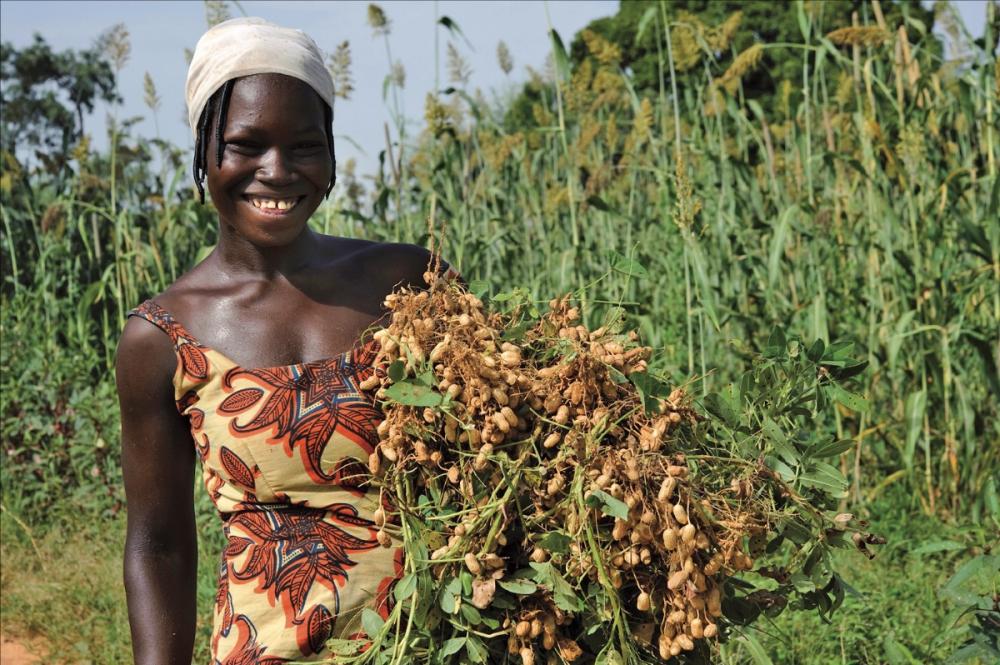 We were thrilled that the Maysles Cinema in Harlem was able to host a retrospective of my films last month! If you missed out, here are two more chances to get in on the action! On June 8, one of our newest docs, Burkinabè Bounty, will be playing at the 2019 New York African Film Festival, and save the date for July 10, as Life is Waiting will screen at the People's Forum in partnership with Sahrawi Association in the United States of America (SAUSA). 
Burkinabè Bounty: agroecology in Burkina Faso
Saturday, June 8, 2019 at 1:30 PM
Maysles Cinema
343 Malcolm X Blvd, New York, New York 10027
Get your tickets here and event details here
Life is Waiting: referendum and resistance in Western Sahara
Wednesday, July 10, 2019 
People's Forum 
320 W 37th St, New York, NY 10018
 
As an organization dedicated to telling underreported stories and advancing human rights cinema, we always rely on our grassroots network of supporters to get the word out about our films and to set up screenings. If you are interested in organizing an event with one of our films, email us at info@culturesofresistancefilms.com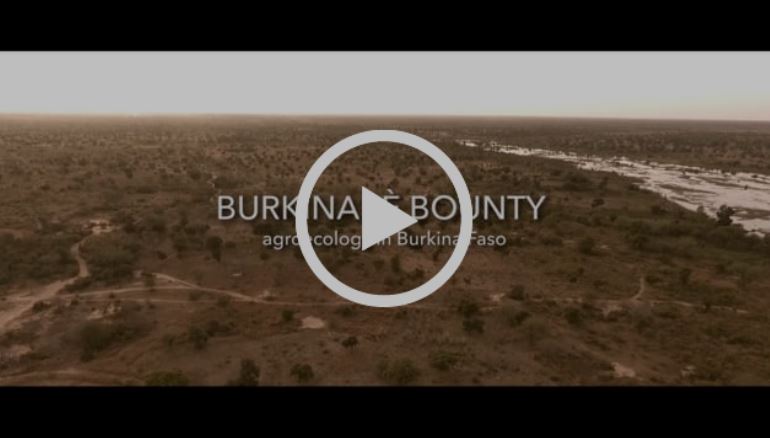 Burkinabè Bounty showcases activist farmers, students, artists, and leaders in the local Slow Food movement. The film looks at how the Burkinabè people are reclaiming their land and defending their traditions against the encroachment of corporate agriculture. From women gaining economic independence by selling "dolo" beer, to youth marching in the streets against companies like Monsanto, to hip-hop musicians reviving the revolutionary spirit of Thomas Sankara, Burkinabè Bounty shows the creative tactics people are using to take back control of their food, seeds, and future.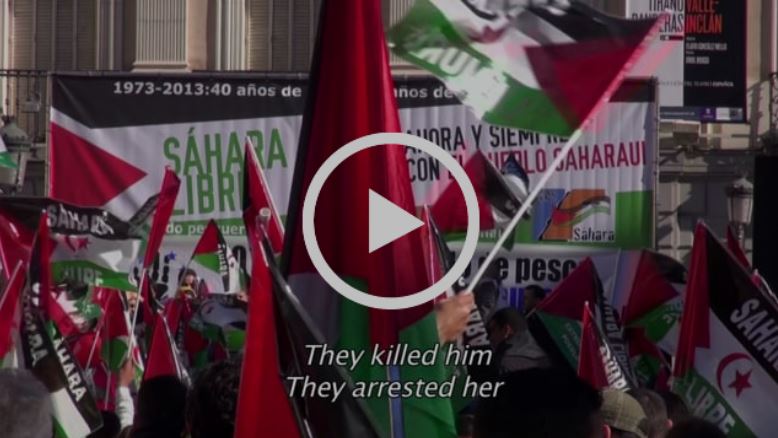 Life is Waiting: Referendum and Resistance in Western Sahara
More than four decades after its people were promised freedom by departing Spanish rulers, the Western Sahara remains Africa's last colony. While a UN-brokered ceasefire put an end to armed hostilities in the territory in 1991, the Sahrawi people have continued to live under the Moroccan armed forces' oppressive occupation, and what peace exists in the area is fragile at best. Tens of thousands of Sahrawis have fled to neighboring Algeria, where over 125,000 refugees still live in camps that were intended to be temporary. In spite of these difficulties, a new movement, with youth at its center, is rising to challenge human rights abuses and to demand the long-promised referendum on freedom. Today's young generation is deploying creative nonviolent resistance for the cause of self-determination. In doing so, they've had to persevere against a torrent of conflicting forces. While risking torture and disappearance at the hands of Moroccan authorities, they're also pushing back against those who have lost patience with the international community and are ready to launch another guerrilla war.
in solidarity,
iara lee
Cultures Of Resistance Network - Founder
Cultures of Resistance | CoR Facebook
Iara Lee Facebook | Iara Lee Instagram
Jazz and People's Movements - New York - June 10 (The People's Forum)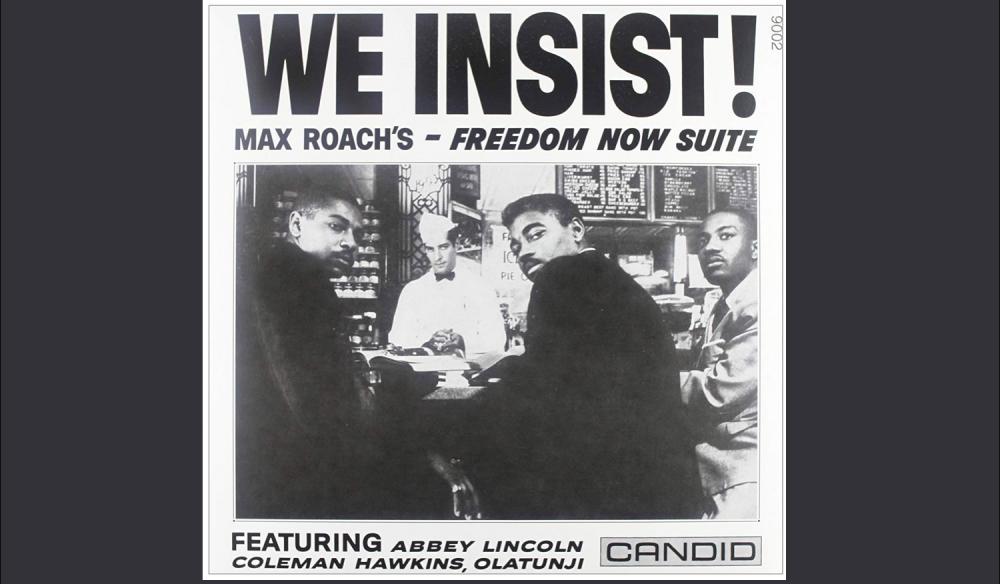 Jazz and Self Determination Series
Monday, June 10, 2019 • 7:00 PM
The People's Forum
320 West 37th Street
New York, NY 10018
The series is hosted by Ras Moshe Burnett.
Co-presented by Geoffrey Jacques (California Institute of the Arts).
Topics might include reflections on social movements and the emergence of bebop, as well as on Detroit's jazz community and musicians' efforts at institutional self-determination in late 1960s-early 1970s in that city.
Vito Marcantonio Awards Luncheon honoring Manhattan Borough President, Gale Brewer - New York - June 23
 
Join us in Support of the 5th Vito Marcantonio Awards Luncheon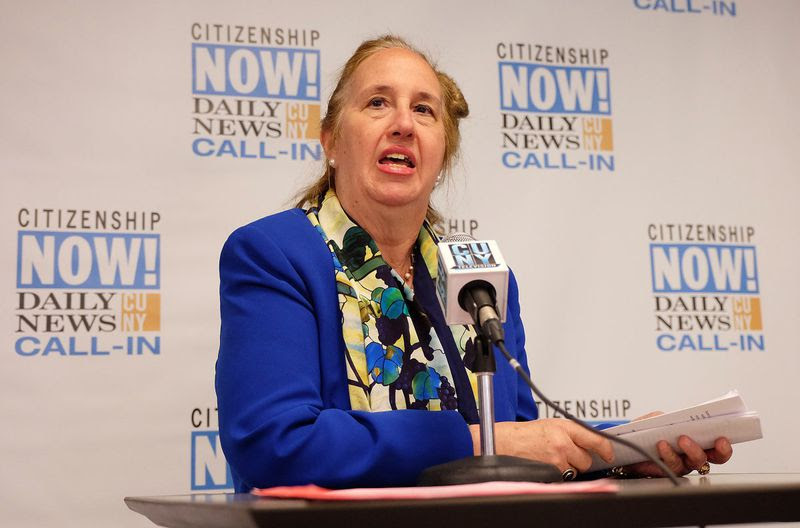 Sunday, June 23, Noon to 4pm (program starts at 1PM)
 
Guests will enjoy delicious Italian cuisine at:
Gaetana's Restaurant 
143 Christopher Street (intersecting Greenwich Street)
New York, NY 10014
 
For tickets and/or make contributions
The Vito Marcantonio Forum (VMF) is presenting the Vito Marcantonio Award to Manhattan Borough President Gale Brewer, who has represented her constituents in the progressive tradition and has been active in politics since 1975.
Please note that if you cannot make the event, you can still make contributions here.
The Vito Marcantonio Forum (VMF) is an educational organization dedicated to preserving the history of the radical political tradition of East Harlem, the cultural backdrop of Italian Harlem and El Barrio and increasing awareness of the American Labor Party that Marcantonio led for years.
Reclaim Pride Coalition - Queer Liberation March - New York - June 30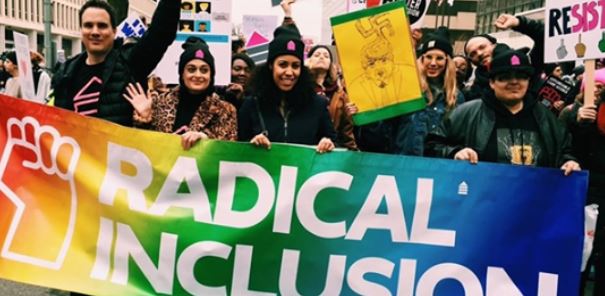 The Queer Liberation March is a people's political march—no corporate floats, and no police in our march. Please see our statement on Why We March. We honor the powerful legacy of the Stonewall Rebellion by highlighting the most marginalized members of our community, as we commit to addressing the ongoing struggles that we face.
Retracing the steps of the original Christopher Street Liberation Day March of 1970, the Reclaim Pride Coalition will gather in Sheridan Square, march all the way up 6th Avenue, and end with a rally in Central Park's Great Lawn.
Everyone is welcome to join the march at any point. No pre-registration or wristbands are required.
We will gather on 7th Ave south of Christopher Street before stepping off at 9:30am.

We will march one block up 7th Avenue, take a right on West 10th Street over to 6th Avenue and then all the way up 6th Avenue into Central Park.

There will be a midpoint gathering in Bryant Park at 11am where we encourage folks who cannot make the early step off to join the march.

You can join the march at any point by stepping off of the sidewalks into the streets anywhere north of West 23rd Street on 6th Ave. (Below this point it might not be possible due to street blocking for the HOP Pride Parade).

The march will end with a Rally in Central Park's Great Lawn with disability access on the corner of East 85th Street & 5th Ave. You are welcome to join us here.
Where to Join the March
Can't be at Sheridan Sq. at 9am? No problem, you won't miss out! Participate in the Queer Liberation March and Rally on your own terms: glide, ride, sit, skip, stand, role, march, strut, or cartwheel we want you there!
There are many ways to join us. Start at Sheridan Square, join us at Bryant Park or at several accessibility points along the route. You can join the march at any point by stepping off of the sidewalks into the streets anywhere north of West 23rd Street on 6th Ave. (Below this point it might not be possible due to street blocking for the HOP Pride Parade). Or you are welcome to meet us at the rally on the Great Lawn in Central Park.
We March in our communities' tradition of resistance against police, state, and societal oppression, a tradition that is epitomized and symbolized by the 1969 Stonewall Rebellion.
We March against the exploitation of our communities for profit and against corporate and state pinkwashing, as displayed in Pride celebrations worldwide, including the NYC Pride Parade.
We March in opposition to transphobia, homophobia, biphobia, racism, sexism, xenophobia, bigotry based on religious affiliation, classism, ableism, audism, ageism, all other forms of oppression, and the violence that accompanies them in the U.S. and globally.
We March for an end to individual and institutional expressions of hate and violence as well as government policies that deny us our rights and our very lives, from the NYPD to ICE, from the prison industrial complex to state repression worldwide.
We March to oppose efforts that deny our communities' rights and that brutally erase queer people worldwide.
We March against domestic and global neoliberalism and the ascendance of the far right, against poverty and economic inequality, against U.S. military aggression, and against the threat that is climate change.
We March to affirm that healthcare is a right, including treatment for all people with HIV/AIDS worldwide and intensive prevention efforts, and to demand an end to HIV stigma and criminalization.
We are trans, bisexual, lesbian, gay, queer, intersex, asexual, two-spirit, non-binary, gender non-conforming + and allies.
We March to celebrate our communities and history, in solidarity with other oppressed groups, and to demand social and economic justice worldwide—we March for Liberation!
Endorsements
The following organizations have endorsed our call for a 2019 March.
 
     
Food Sovereignty Delegation to Caracas August 19 to 28 (Alberto Lovera Bolivarian Circle of NY)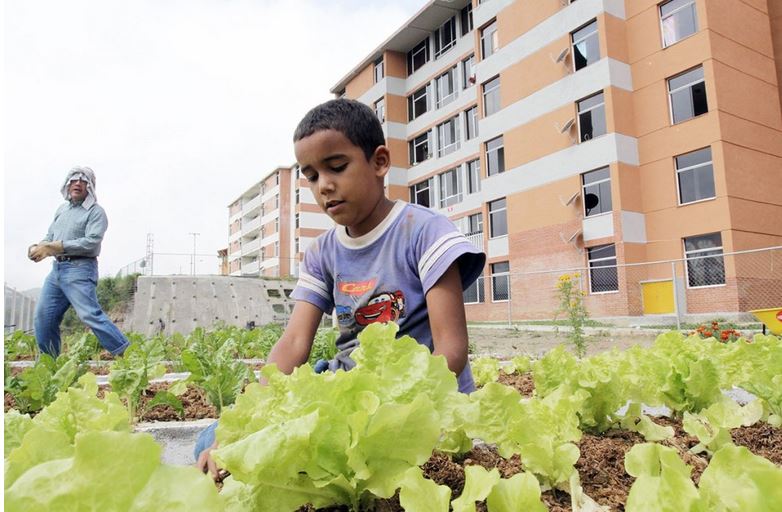 What's going on right now in Venezuela? Come see for yourself how Venezuelans are coping with US economic sanctions designed to cause a social implosion. According to the Independent of England, in Venezuela people hunt the animals of the zoo to eat them. According to the mainstream media, Venezuelans also eat rottten meat and garbage. these reports, which give a distorted picture of what is happening in Venezuela . The media also omits serious analysis of the role of the government—community partnership CLAP food distribution program that reaches millions of Venezuelans. There is no doubt as indicated in a recent report by CEPR that the US imposed sanctions do kill and cause increasing collective hardship. Join us in a delegation dedicated to studying the actual conditions on the ground in the struggle for food secuirity and food sovereignty in Venezuela, at a time when the administration of Donald Trump has initiated a new series of sanctions against the food programs that the Venezuelan state has created to in response to the economic warfare.
The Alberto Lovera Bolivarian Circle of New York, In partnership with Sustainable Agriculture of Louisville (SAL),US Food Sovereignty Alliance invites historians, artists, videographers, writers, political analysts,  health professionals agricultural production experts and other activists to join a delegation to Caracas-Venezuela this coming August. Witness:
communities organizing themselves in the face of manufactured food shortages to grow and distribute their own food
participatory democracy in action through community councils, 'comunas' and other forms of citizen organization
community-run art, media, education, health and nutrition efforts alternative markets and fairs featuring homemade products and agroecologically produced foods parks, natural areas, historic sites, and other reclaimed public spaces.
Come and see with your own eyes the effects of the economic warfare and the sanctions against the Venezuelan people imposed by Donald Trump's administration.
Come witness the efforts of the popular sectors to regroup and defend the political, economic and social rights guaranteed by the 1999 Constitution.
Come see the real "threat" posed by Venezuela – as living proof that another world indeed is possible. As the Venezuelan people assert, "Venezuela is not a threat – we are hope!"
When: August-19 to 28 -2019
Tentative itinerary: Start and end in Caracas; visits to the states of Miranda and Aragua.
Cost for activities: $1000. This will cover all lodging, all ground transportation, 2 meals per day, qualified trip leaders, and Spanish-English interpretation. Additional expenses during the trip will be minimal. Airfare not included. Sponsored by the Alberto Lovera Bolivarian Circle of New York
For more information: cbalbertolovera@gmail.com or estebanbartlett@gmail.com phone number: 502 415 1080