Tidbits - Dec. 19, 2019 - Reader Comments: Impeachment Accomplished; British elections, Brexit; New NAFTA; Afghanistan Papers; China's Socialism; 2020 Candidate positions on Foreign Policy issues; Sanctions Fact Sheets; Announcements; more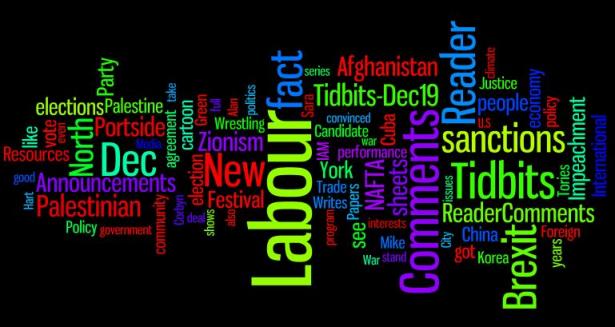 Tidbits - Reader Comments, Resources, Announcements AND cartoons - Dec. 19, 2019,Portside
Resources:
Announcements:
Re: Why Impeachment Matters, Regardless of the Outcome
 
Yes, Bill Clinton was impeached for lying to a federal investigator—but that investigation was a partisan fishing expedition into rumors about his sex life. There's a big difference between that and lying about working with foreign governments to manipulate U.S. elections.
(I would have more respect for Clinton, however, if instead of contorted semantic denials, he'd responded with the question: How many New Yorkers does it take to change a light bulb? Answer: "None of yer fuckin' business, Mister.")

Steve Wishnia
     =====
It's the checks and balances necessary to prevent the government from becoming a dictatorship or totalitarianism! It is a tool to keep our government to be of, by and for the people!
JD Scot
Posted on Portside's Facebook page
     =====
I would impeach Trump for leading a racist group that believes all his lies.For being a hypocrite and protecting the drug business using the OTAN forces in Afghanistan, for putting sanctions to Venezuela and hurting innocent people.For prosecution of socialist countries just because...
Ignacia Olvera
Posted on Portside's Facebook page
Friendly Jury  --  cartoon by Mike Luckovich
 
Mike Luckovich
December 17, 2019
Atlanta Journal-Constitution
Re: What's Wrong With the Republicans?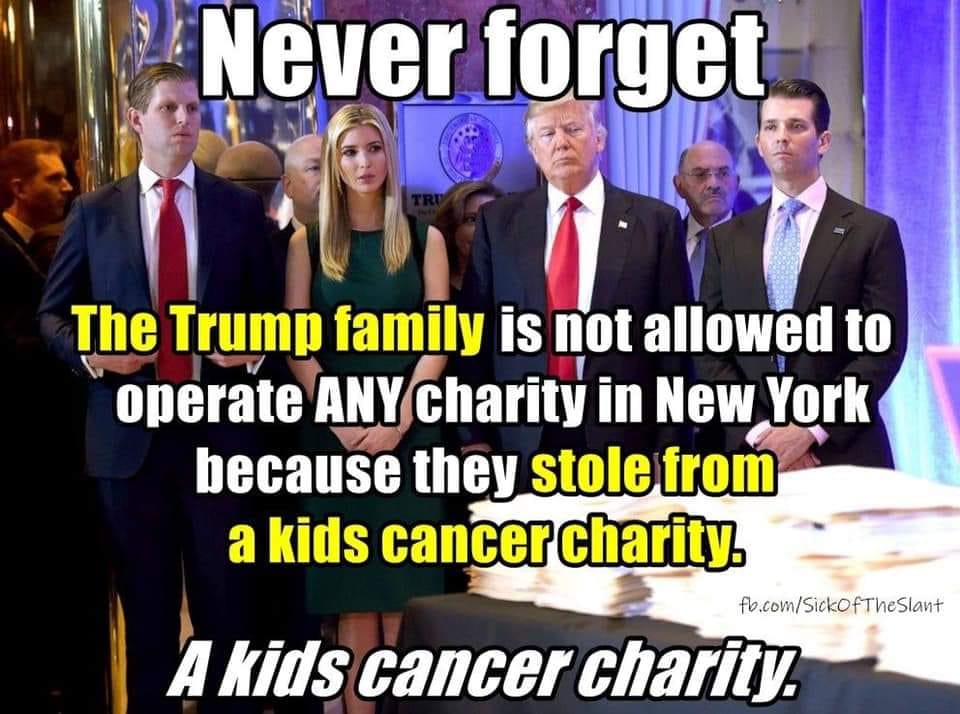 Partisans...not Patriot. This is the President they defend.
Roberto Rosario
Posted on Portside's Facebook page
Your Majesty's Throne  --  cartoon by Chris Britt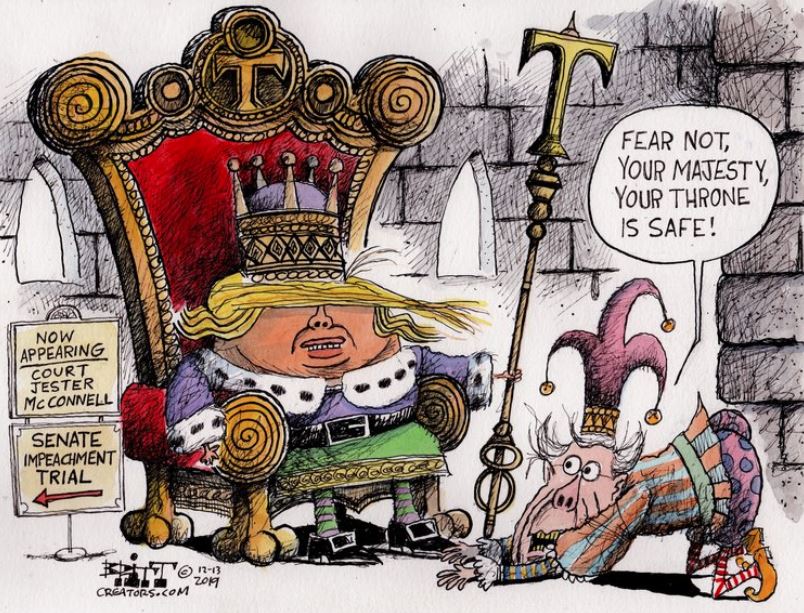 Chris Britt
December 13, 2019
Re: Brexit Backlash Hits Labour Hard; What Next For Labour Movement?
 
As always, there is a rush for people to use the election to confirm their ideological a prioris, rather than reflect. Jacobin had a post up when the results of about 10 ridings were in, so you know that it was written before they even knew the scope of what had happened. The Ackerman piece decided that it was "identity politics" that was to blame, because Ackerman's a prioris mean that "identity politics" is to blame for everything that goes wrong. The basis for this conclusion? The incredible assertion that Labour had campaigned on the Brexit issue, when it had done everything it could to avoid having the election be a referendum on Brexit, and ended up with a straddling of the fences that left everyone deeply unsatisfied.
It is bad enough finding Andrew Sullivan, Jonathan Chait, et. al., in my Twitter feed crowing about how this shows that a left program is disastrous, without having Jacobin doing the mirror image reverse.
On the anti-Semitism question, I think that Corbyn badly mishandled it by turning his head from real problems in the ranks of Labour. At the same time, it is well worth pointing out that Boris was actively repeating anti-Islamic bigotry, and received a bye from the media and the pundits in that regard.
I have seen three useful pieces that actually attempt to analyze what happened, instead of declaring that their politics have been vindicated --  Harold Meyerson [Et Tu, U.K.? in The American Prospect], Gary Younge [Labour won't win again until it works out why it lost in The Guardian] and, Eric Levitz [What the U.K. Election Does (and Doesn't) Teach Democrats in New York Magazine.]
Leo Casey
     =====
One thing it shows is that having the most radical platform does not guarantee success.
Ray Markey
Posted on Portside's Facebook page
     =====
It shows that being relentlessly slandered as "anti-Semitic" for four years and failing to stand resolutely against the smears, failing to stand behind your true comrades, and failing to go after the traitors within your Parliamentary party and even within your shadow cabinet -- these things make success hard to achieve.
Alan Hart
Posted on Portside's Facebook page
     =====
This is yet another manifestation of the International Scared Old White Folks movement.
In recent years, the Left's offers of material improvements have consistently been trumped (as it were) by existential fear: "Sure, I'd like higher wages and better healthcare; but what good will they be if I and my kids lose our country-our very identity?
Good God; what if my daughter marries one of Them?!"
The Left badly needs to address these concerns calmly and respectfully.
Their standard response - screaming "racist/Islamophobe/sexist/homophobe", etc - has proved counterproductive...
Gordon Galland
Posted on Portside's Facebook page
     =====
Kettle makes good sense in the Guardian while the Morning Star editorial is delusional. Had Labour taken a clear stand against Brexit more working class voters might have been convinced but Corbyn's half hearted "we can do Brexit better" convinced nobody and so EU skeptical Labour voters went with the real deal. The results were a disaster for Labour in an election in which the pro-brexit parties only got 46% of the vote— but Morning Star wants us to believe that Labour failed because it wasn't pro-Brexit.
Stan Nadel
     =====
There is no comparison with Britain's "conservatives" and ours. They already have national healthcare, and Boris promised he would have more funding for their National Health Service. He would never have gotten elected if he had campaigned on overturning their national healthcare program. And, their gun issues has been solved years ago. Abortion is legal and is also not an issue.
Patricia Dranginis Shulman
Posted on Portside's Facebook page
Why did Labour lose on December 12?
 
The Brexit issue coupled with mass media pouring out a relentless attack on Corbyn and the winner take all system for each seat gave the election to Boris.  The Tories got 43.6% of the vote, but got 56% of the MPs.   Labour plus the Remain parties got 52.5% of the vote, Labour got 31.2% of the MPs with 32.1% of the vote.  A majority wants a 2nd Referendum on Brexit, but now that looks very unlikely unless something like what is now happening in France is coming to the UK (lets hope it will). 
Sound familiar to the U.S. 2016 election, the result of the white supremacist Electoral College and voter suppression? In this case suppression of the Labour vote came in the form of a massive campaign of slanderous lies from those interests most threatened by the prospect of a Labour victory, i.e., the big bankers and corporate sector, using the billionaire-owned tabloid press and the BBC.  Standing out were the Tory/Blairite driven lies charging Labour with antisemitism e.g., see.  Those in the working class who switched to the Tories will soon find out what misery Brexit and Boris' policies will deliver. Nothing teaches like experience.
The outcome of each seat is winner take all like the U.S. for most of its elections. Here's what would have resulted from Proportional Representation (PR) in the UK election.
A form of PR was rejected in 2011 by referendum by 67% .  Also see
For the Tories it took 38,264 votes/seat, for Labour 50,587 and Green Party of England and Wales 865,697/seat (they got 1 seat). 
With its Green New Deal (GND) program Labour had the strongest climate policy according to Friends of the Earth, the Green Party and the LibDems close behind, but the Tories in pathetic last place. In at least five Northern constituencies which were held by Labour in 2017 (High Peak, Durham NW and Blyth Valley, Bury North and South), the Green Party plus Labour percentage of vote was greater than the Tories, who won the seat.  Arguably the climate challenge should be the priority along the lines of a GND, but the tactics of the Green Party of England and Wales and LibDems, who joined in an electoral agreement, helped deliver a Tory government rather than supporting Labour as the only alternative to a Tory government. 
Despite this very disappointing result, I believe the future is with Labour as the climate crisis gets worse. Corbyn and the left leadership of Labour lost this battle, but I am convinced they laid the basis for future victories, for an ecosocialist path forward, particularly with their superb GND program and Manifesto which addresses the climate crisis and its intersections with the economy.
David Schwartzman
Washington DC
http://theearthisnotforsale.org
Re: Climate Models Got It Right on Global Warming
 
Yes the human race is really good at ignoring problems if they might cut into immediate profits. Never mind the future as long as they are getting richer today.
Michel Bellefeuille
Posted on Portside's Facebook page
Re: We're Still Waiting for a Trade Deal that Benefits Working People
(posting on Portside Labor)
Shout out to the International Association of Machinists (IAM) who are also speaking out against this travesty. 
Alan Hart
Posted on Portside's Facebook page
     =====

Robert Martinez Jr., International President of the International Association of Machinists and Aerospace Workers (IAM), released the following statement on recent developments regarding the United States-Mexico-Canada Trade Agreement (USMCA).
"The IAM understands that a deal has been reached concerning the USMCA, also known as NAFTA 2.0. As we have made clear from the very beginning of this process, any acceptable deal must effectively address the continued outsourcing of hundreds of thousands of jobs to Mexico.
"Unfortunately, we are not aware of provisions in the newly negotiated agreement that effectively address this matter, especially when it comes to aerospace and other manufacturing sectors. We also remain troubled over other areas of the agreement that fall short of our repeated recommendations, such as those concerning stronger labor standards, enforcement and rules of origin. Our ability to comment in detail on this agreement is impaired because in the rush to consider such a proposal, we have not even been given the opportunity to review the full agreement in writing. 
"U.S. workers have been waiting over 25 years for a responsible trade deal that puts their interests ahead of corporations who are fleeing our shores. They are still waiting. The IAM will oppose NAFTA 2.0."
 The IAM represents 600,000 active and retired members in the North American aerospace, defense, airline, manufacturing, transportation, woodworking, the federal sector and other industries. Visit goIAM.org for more information.
They Ruin Everything...  --  cartoon by Paul Szep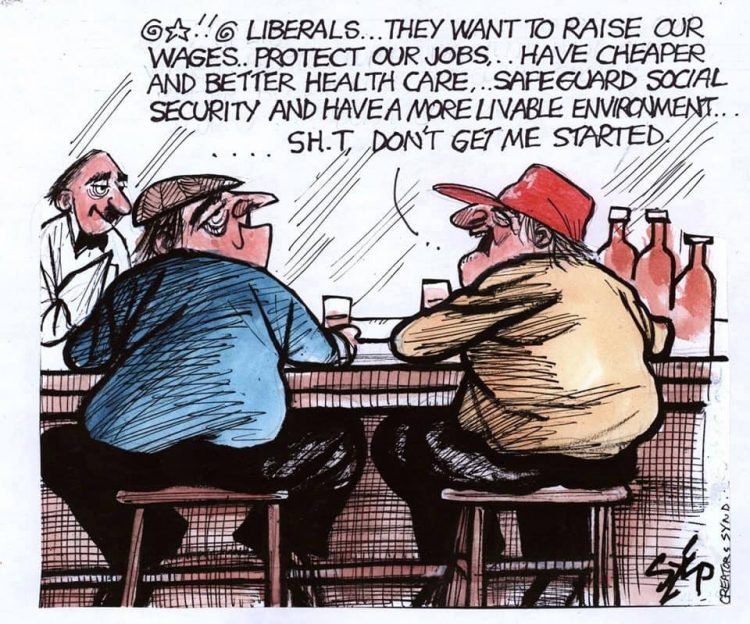 Paul Szep
Re: They Loan You Money. Then They Get a Warrant for Your Arrest.
 
When people are put in jail as part of the debt collection process we are seeing the intersection of many political choices all of which work to harm people with less money. Payday and other vampire lenders offer simply terrible loans. Why do we allow this? Why can't we ensure that people broke and up against it and threadbare do not fall into the clutches of these blood suckers? Why do we allow courts to become collection agencies for these « lenders? » Why do we allow courts to enforce « debt » and contract terms that are, in effect, so one-sided that borrowers have not really bargained for the « agreements? » Here, via Portside, a Pro Publica investigation from Utah. But it's everywhere.
Daniel Millstone
Posted on Portside's Facebook page
Re: Why the Media Is Ignoring the Afghanistan Papers
 
Because the mainstream media conservative and liberal - even progressive - is or was deeply complicit in manufacturing consent 24/7 for US imperialism - ever since the first gulf war.
Jean Heart
Posted on Portside's Facebook page
     =====
Beware of Official Histories of War: The Vietnam Case; The Power of Protest. Telling the Truth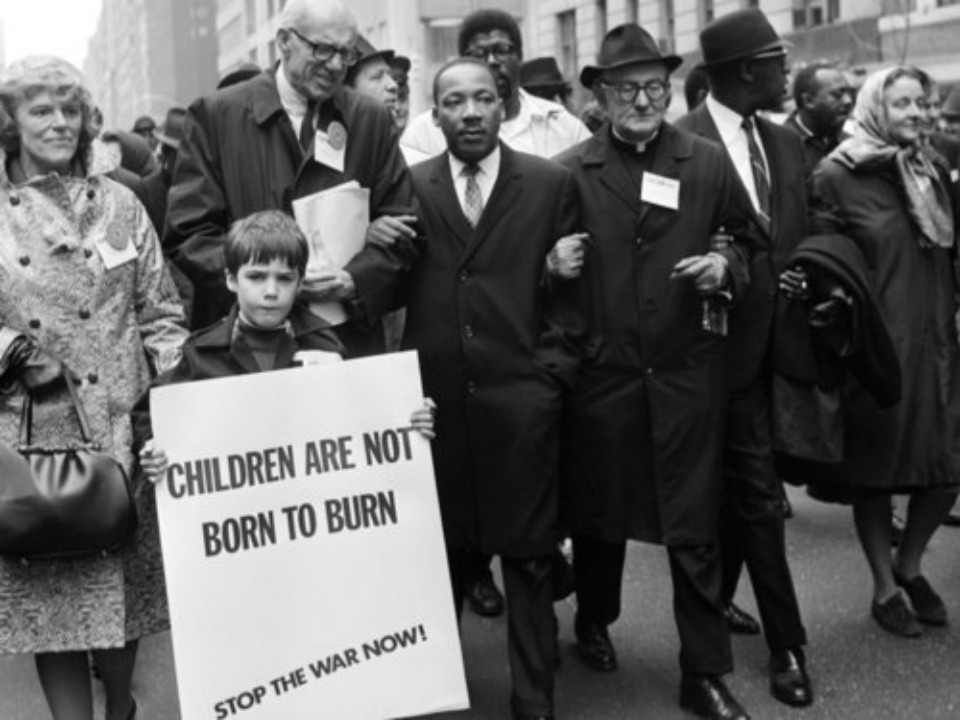 By Harry Targ; Tom Hayden, Heather Booth, et al; Doug Rawlings
Originally posted on Portside - March 19, 2015
Harry Targ
Posted on Portside's Facebook page
     =====
When a leak is repeated like this, it illustrates the maxim that the second go-round is a farce. This is a phony bombshell concocted and orchestrated by sectors of the economy who finally realize that the military profiteering threatens their continued well-being.
The militarist-- i.e. incubating fascist-- gov't is drying up the rest of the economy. The civilian and public sectors face ruin.
No one involved in the Afghan occupation thought they had an objective or were making progress so far as Afghan society was concerned. But they were making money hands over fist. And they knew that's what they were there for.
Just as they know all of the State Dept./Pentagon skullduggery power Yemen, Honduras, Venezuela, Bolivia etc is for profiteering, not for "democracy" or "stability."
John Woodford
Re: A Boss is a Boss: Nurses Battle for Their First Union Contract at Albany Medical Center
 
Rather than accept the nurses union and engage in good-faith collective bargaining, Albany Med management has adopted a well-established corporate tactic for undermining a fledgling union: denying it a first contract.
Disraelly Gutierrez Jaime
Posted on Portside's Facebook page
Re: Chinese Style Capitalism: Its Strengths Are Also Its Vulnerabilities
 
I've lived in China for a good twenty years and I admit, sometimes the socialism has been hard to see for all the features of the market economy but I am convinced this is a socialist state. Nowhere is there some law written down that a socialist state has to follow a war economy model actually invented by the Germans in WW1. Lenin turned to NEP, and China turned to the market economy, it's own version of NEP. What's the difference between China and the Capitalist West? In China, the Party, not the capitalists, sets the rules and controls the commanding heights which is all that really matters. Can you imagine Jack Ma telling the Party how high and how far to jump? 
When capitalists actually start to make policy in this country and run the country in their own interests as they do in all capitalist countries, then we can call China capitalist and not before then and don't hold your breath. As long as the Party runs the country in the best interests of most Chinese citizens if not all, this will continue to be a socialist state.  Thanks and all respects to Mr. Bello, I've followed him for decades, 
Mike Liston
     =====
To me, that sounds like socialism, not capitalism. 
Duncan McFarland 
New sanctions fact sheets! (World Beyond War)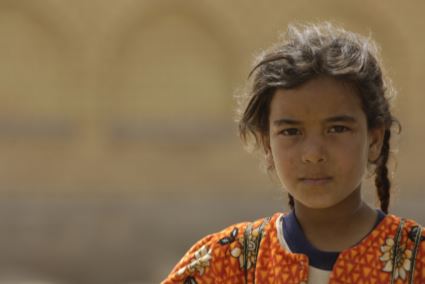 We're excited to announce the publication of World BEYOND War's new 3-part series of fact sheets on the impact of sanctions in Iraq, Cuba, and North Korea. You can view and download the fact sheets for free from our website.
The fact sheets are designed as printable handouts that can be used for tabling events, lobby meetings, and much more. Each reference is meticulously footnoted, so you can cross-check every fact and go to the original source for more details.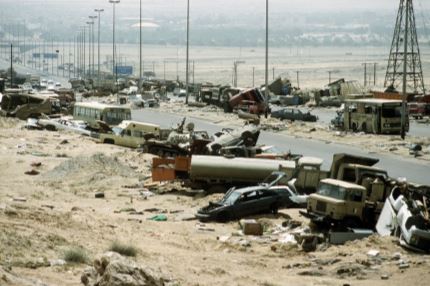 Simply put, sanctions can kill. Time and again, sanctions are utilized as a brutal tool of war and repression, destroying innocent communities. Some eye-opening statistics stand out from our research:
According to UNICEF, sanctions on Iraq killed half a million children under the age of 5, due to restricted access to adequate food and clean water, which caused widespread malnutrition and disease. Likewise, 60,000 malnourished children are facing starvation in North Korea due to sanctions.
The embargo on Cuba has cost the country over $130 billion in losses.
A ban on employing North Korean construction workers in Russia, China, and other countries has eliminated tens of thousands of jobs.
The fact sheets document these statistics and much more, illustrating the widespread negative impacts of sanctions in Iraq, Cuba, and North Korea. View and download the full fact sheet series from our website.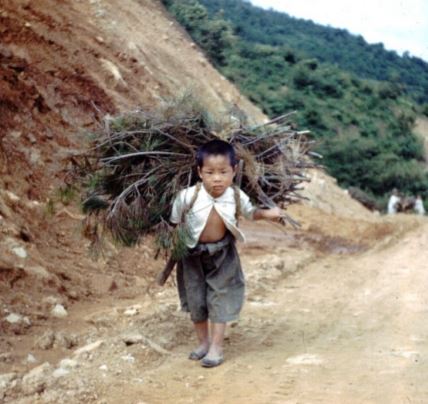 The fact sheets document these statistics and much more, illustrating the widespread negative impacts of sanctions in Iraq, Cuba, and North Korea. View and download the full fact sheet series from our website.
A shout-out to volunteers Ben, Gayle, Gar, Joanne, Emily, Eleanor, and Alice for their assistance with detailed research, writing, editing, and graphic design for this fact sheet series!
Please utilize these fact sheets as an educational tool in your community and share them far & wide!
For questions or more information about our peace education programs and volunteer opportunities, email Greta at greta@worldbeyondwar.org.
For a world beyond war,
Common Defense/Data For Progress: 2020 Candidate Foreign Policy Report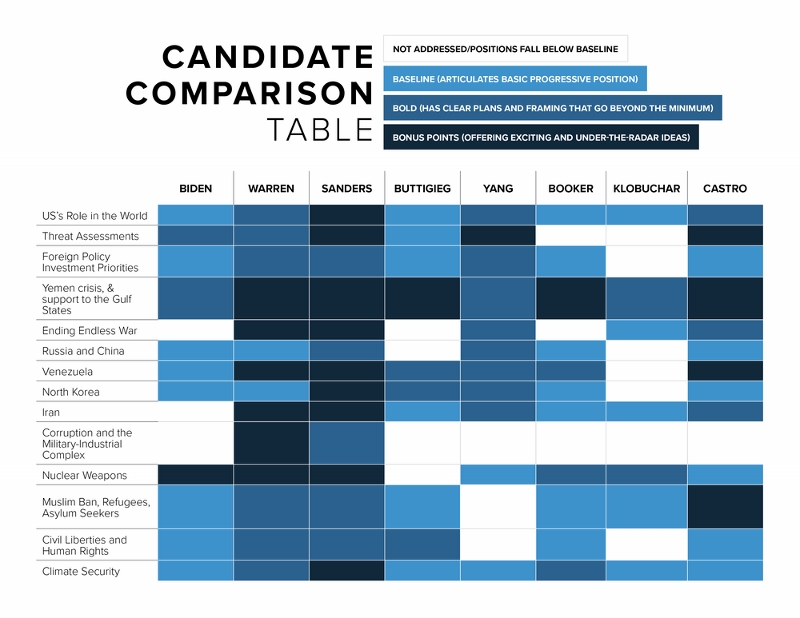 I wanted to flag this new report from Data For Progress and Common Defense assessing the foreign policy plans and records of many of the top 2020 presidential candidates, and compare them to each other.
For this analysis they walked through the public statements, campaign platforms, and key voting records for the candidates who qualified for the October debate, to determine how those vying to be our next commander-in-chief are thinking about foreign policy and national security. In doing so, they assessed candidates' stances on a range of top global issues facing the next president, and advanced a strongly progressive vision for what Data For Progress's previous polling shows voters want to see.
You can find the full report here. Please feel free to share as you see fit.
Warmly,
Allegra 
-- 
Allegra Harpootlian | ReThink Media 
Senior Media Associate, Peace and Security
m: (303) 748 - 4051 | w: www.rethinkmedia.org
 
Come see the performance being censored by Facebook - Wrestling with Zionism - New York = January 8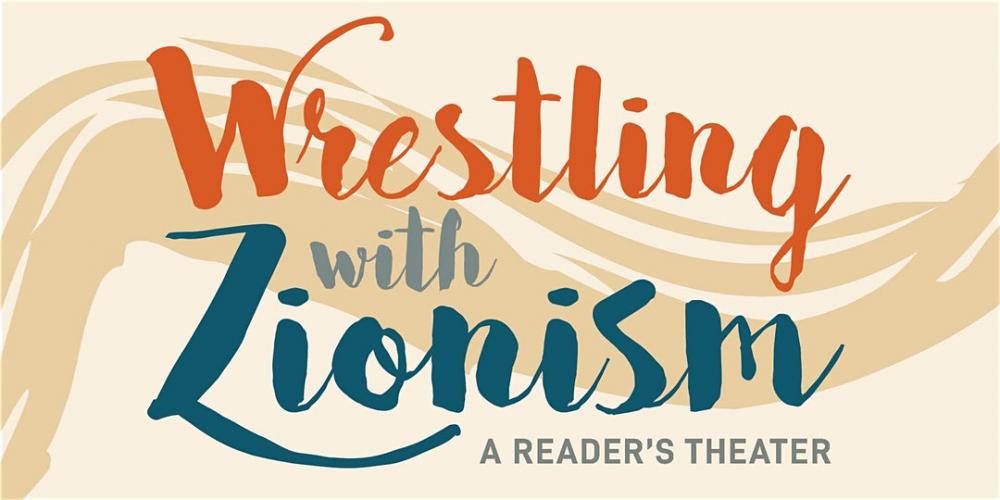 Wednesday, January 8, 2020
8:00 PM – 9:30 PM EST
Judson Memorial Church
55 Washington Square South
New York, NY 10012
Our upcoming performance of "Wrestling with Zionism," a Readers' Theater of personal stories, is being censored by Facebook -- they won't let any of us share the event or RSVP link, saying it "violates their community standards." The fact that mere discussion of people's own experiences with Palestine/Israel is being censored underscores why this event is so important.
RSVP to see the Reader's Theater "Wrestling with Zionism" on Weds, Jan 8 at 8pm at Judson Memorial Church in New York City.
We designed Wrestling with Zionism to open up space for hard conversations by sharing our journeys. The one-hour performance features interwoven personal stories of Muslim, Christian and secular Palestinians and Ashkenazi, Mizrahi and Palestinian Jews from the West Bank, Tel Aviv, Syria, Chicago, Oklahoma and Brooklyn, as well as poetry by special guest, 20-year-old Palestinian poet Sara Abou Rashed.
Prior to the performance, at 7:15, there will be a free community meal hosted by Judson.
About Sara
Called ''a powerful voice, an inspiration,'' by Marian Wright Edelman, Sara Abou Rashed is an exciting young voice in America. She is 20, a poet, speaker, and storyteller. Her works appear in over 12 publications, including a forthcoming language arts curriculum by McGraw-Hill. Some of Sara's accolades include giving a TEDx Talk and getting nominated for a Pushcart Prize. A junior at Denison University of Ohio, most recently, Sara wrote and starred in her debut one-woman show titled A Map of Myself on identity, belonging, immigration, and finding home across borders and DNA results. (More at www.mapofmsyelf.com).
Demonstrations and meetings aren't always designed to bring people in who are seeking to learn about Zionism, or who are wrestling with their relationship to it -- but this production is.
Jewish Voice for Peace - NYC
Jewish Voice for Peace  
P.O. Box 589
Berkeley, CA 94701
NY Social Justice Film Festival - January 16 - 20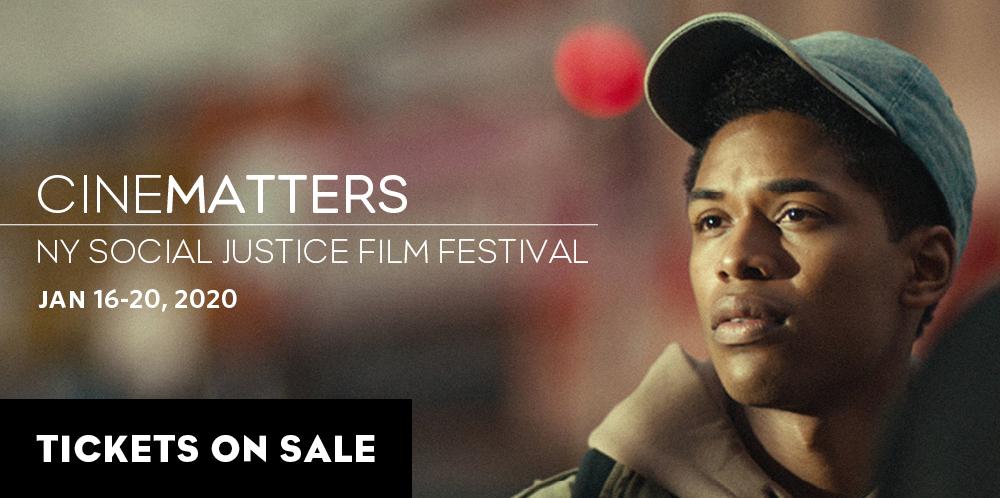 The Cinematters: NY Social Justice Film Festival presents impactful films that engage the community toward a more democratic, inclusive, and just society. The festival explores themes of inequality, injustice, and social responsibility. Through films, special events, and conversations, we aim to inspire participants to reflect and take action in order to create a community of civic-minded individuals eager to make a collective change. In the spirit of Dr. King's legacy, our goal is to promote social action that leads to positive change in our society and beyond.
Films:
Marlene Meyerson JCC
The Samuel Priest Rose Building
334 Amsterdam Ave at 76th Street
New York, NY 10023
T: 646.505.4444
E: info@mmjccmanhattan.org
The First Palestinian Literature Festival in North America - New York City - March 27 - 29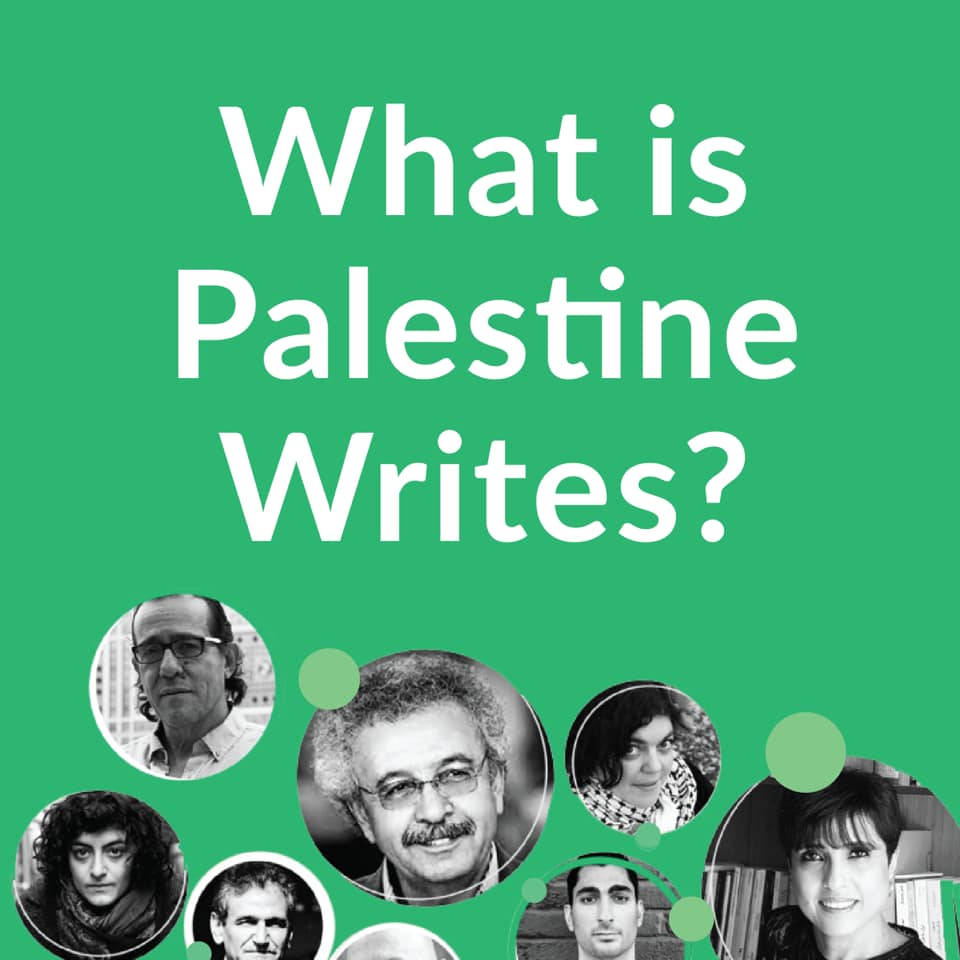 Palestine Writes will be the first major festival dedicated to the celebration of Palestinian literature in the United States. In New York City, from March 27-29th, 2020, Palestine Writes will bring together writers, artists, publishers, booksellers, and scholars to hold conversations about art, literature, and the intersections between culture, struggle, and politics.
The common threads uniting all participants are the love of books and support of justice for Palestine. Our festival honors the many historic personalities who have walked this path before us, and showcases living voices celebrating Palestinian life, devoted to the belief that art challenges repression and creates bonds between Palestine and the rest of the world.
Palestine Writes will highlight the richness of Palestinian art for a North American audience who may not have had the opportunity to experience this work due to lack of linguistic access, the severe restrictions on movement of Palestinians, and the censorship and repression of Palestinian speech in the US.
Palestinian Writes Literature Festival
P.O. Box 558
Yardley, PA 19067
palestinewritesback@gmail.com