Tidbits - May 27, 2021 - Reader Comments: Palestine, Israel; George Floyd; Society Without Landlords; Military Spending; Chile; Asian & Asian American Books for Children & Teenagers; Solidarity with Palestine Resources; Memorial Day; Music Therapy;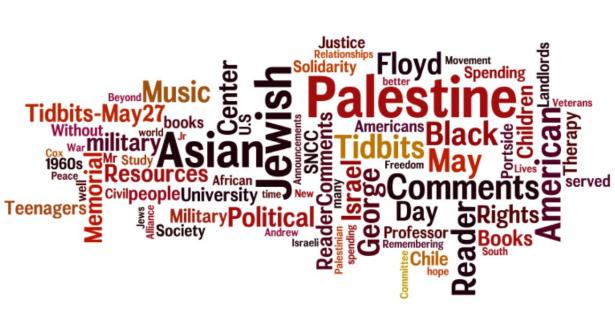 Tidbits - Reader Comments, Resources, Announcements, AND cartoons - May 27, 2021,Portside
Resources:
Announcements:
Re: Israeli Social Fabric is Ripping at the Seams
 
They are doing unto others as was done unto them ... and they should know better.
Judyth Hollub
Posted on Portside's Facebook page

Re: Israel: Police Begin Mass Arrests of Palestinians
 
This is all that is left of policy: Arrest the people who will not disappear or accept the imposed status of refugees in their homes.
Hans Kohn in a 1929 letter, (as quoted in Anthony Bing's /Joseph Abileah, Israeli Pacifist/, p.69)
"The means determine the goal.  If lies and violence are the means, the results cannot be good. . . . We have been in Palestine for twelve years without having even once made a serious attempt at seeking through negotiations the consent of the indigenous people. . . . I believe that it will be possible for us to hold Palestine and continue to grow for a long time.
This will be done first with British aid and then later with the help of our own bayonets -- shamefully called Haganah [defense] -- clearly because we have no faith in our own policy.  But by that time we will not be able to do without the bayonets.  The means will have determined the goal.  Jewish Palestine will no longer have anything of that Zion for which I once put myself on the line."
Joseph Maizlish
      =====
Palestinian citizens of Israel call the 48-hour operation, set to arrest 500 people, a 'declaration of war'
Kentucky Alliance Against Racist and Political Repression
Posted on Portside's Facebook page
#GeorgeFloyd One year anniversary of his death, RIP. #BlackLivesMatter  --  Lalo Alcaraz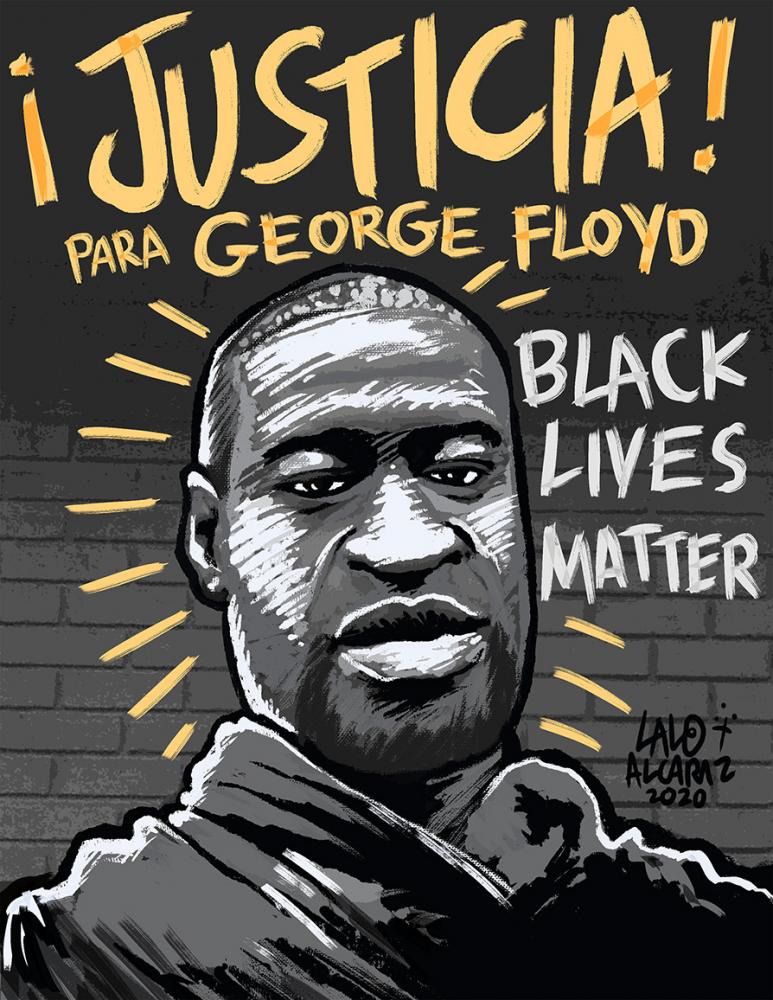 Lalo Alcaraz
May 25, 2027
Re: We Want a Society Without Landlords
This is a very interesting article! I learned a lot from it about the history of politics of housing in Germany, and what's going on there now. Neoliberalism, besides privatizing so much that was previously publicly owned, tries to erase from memory social and socialist reforms that worked in the past. We recently had a 9 part forum on housing here in Franklin County Mass. If others want to view it - it is online at https://housingishumanright.com/
HOUSING IS A HUMAN RIGHT: WE CAN MAKE IT HAPPEN - A Virtual Exploration and Call to Action
Judy Atkins
Posted on Portside's Facebook page
Re: To 'End the Absurdity' of Wasteful Military Spending, Sanders Introduces Bill to Audit the Pentagon
 
IF the pentagon continues to get the money, my hope is that ALL of it is spent and NOTHING is produced and no soldiering is done.  The world will be better off.
In that sense, I'm for MORE fraud in military spending.
However, there are even better uses for the money, we can all think of them.
As for a transition:  Keep paying all the people now getting the pay on condition they don't produce anything or fight anyone, and spend their time planning ways they can work on what they and their communities really need.
Joe
      =====
"Wasteful" military spending? It's ALL wasteful! Fighting for peace is like fucking for chastity. Eliminate ALL military spending.
    "We have met the enemy and he is us." -Walt Kelly
David Culver
They're Coming for Us  --  Mike Luckovich cartoon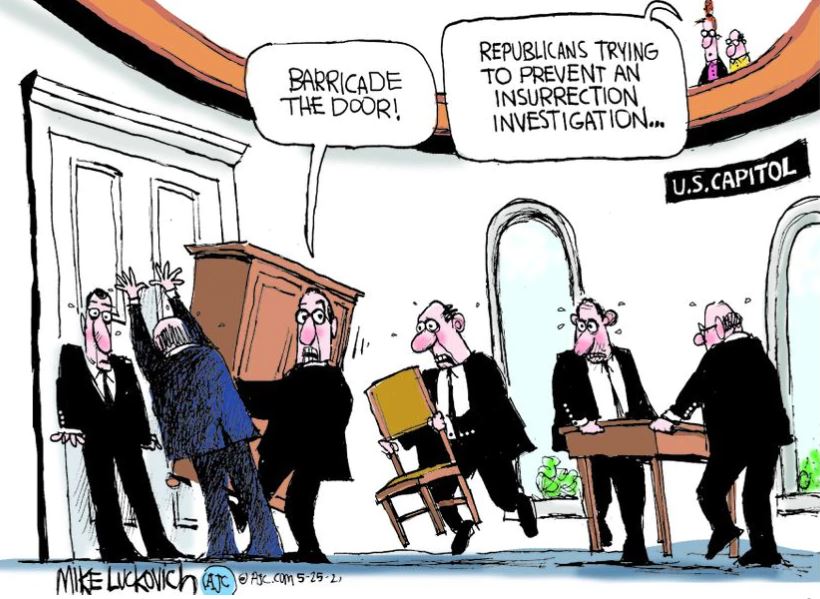 Mike Luckovich
May 25, 2021
Atlanta Journal-Constitution
Re: Chile is Reborn by a (Political) Earthquake that Emerged from the Streets
 
As someone who remembers the first 9/11- in 1973- and has read or remembers the fates of similar rebirths in the Dominican, Guatemala, Nicaragua, Panama, Ecuador, Venezuela, Brazil, Argentina, Bolivia, Haiti (cannot count the number there), I wish you well. I suspect that there is already a multi-agency ad hoc committee at work somewhere in the swamp in D.C. to destroy everything you are trying to do. 
And, with the sole exceptions of Cuba, where the efforts to destroy what has been accomplished there for 60 years, and Venezuela, which hangs on despite horrors inflicted by 'bipartisan' criminals in the US Congress, every effort has been smashed. Watch the comings and goings of your upper crust and its pols, as well as the US embassies and their 'diplomatic' personnel very carefully. As well, of course, of your military. Good luck, and try to stay safe.
Andrew Thomas
Black and AAPI Relations: Unpacking the systemic origins of conflict and the solidarity (San Francisco, Alameda, Contra Costa, South Bay, San Mateo and Sacramento Labor Councils; IFPTE Local 21)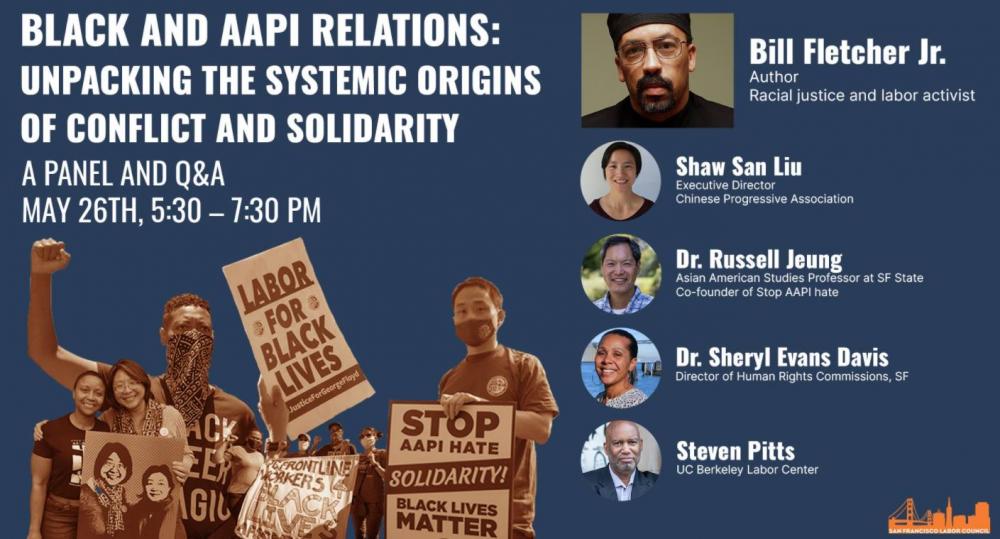 The Social Justice and Climate Action Committee of the San Francisco Labor Council presents
Black and AAPI Relations: Unpacking the systemic origins of conflict and the natural solidarity of inter-minority relations.
Panel members will speak to the realities of harm inflicted on communities of color as a result of white supremacist culture and the resulting symptomatic consequences that often cause a breakdown of trust between communities of color. In an effort to re-imagining public safety, speakers will unpack the recent legitimization of anti-Asian hate and the historical undercurrents of anti-blackness and anti-Asian racism in America. Panel speakers will also highlight some powerful instances of multi-racial alliances and explore ways to continue on a path towards coalition building between labor and community organizations for long term people power.
Panelist's Bios
Steven Pitts came to the Labor Center in August of 2001 from Houston, Texas. Steven received his Ph.D. in economics with an emphasis on urban economics from the University of Houston in 1994. His master's degree is also from the University of Houston and he holds a bachelor's degree from Harvard University. For the fifteen years prior to his arrival at the Labor Center, Steven taught economics at Houston Community College and, for five years, he was an adjunct lecturer in the African American Studies Program at the University of Houston. At the Labor Center, Steven focuses on issues of job quality and Black workers. In this arena, he has published reports on employment issues in the Black community, initiated a Black union leadership school, and shaped projects designed to build solidarity between Black and Latino immigrant workers. Currently, a major area of his work involves providing technical assistance to efforts in developing Black worker centers around the country.
Shaw San Liu is the Executive Director at the Chinese Progressive Association. In her 14 years at CPA, Shaw San led the development of grassroots organizing and leadership development programs with the Tenant Worker Center, which includes services for low-wage Chinese immigrant workers and tenants living in San Francisco's Chinatown. She also spearheaded campaign and alliance building to advance policy on labor and economic issues in the Bay Area.
She co-founded the Progressive Worker Alliance, an alliance of low-wage worker centers in San Francisco and has extensive experience with labor and community organizing.
Dr. Russell Jeung is a Professor of Asian American Studies at San Francisco State University. He is the author of books and articles on race and religion. He's written Family Sacrifices: The Worldviews and Ethics of Chinese Americans (Oxford U Press, 2019); Mountain Movers: Student Activism and the Emergence of Asian American Studies (UCLA AAS Center, 2019); and At Home in Exile: Finding Jesus Among My Ancestors and Refugee Neighbors (Zondervan, 2016).
In March 2020, Dr. Jeung co-founded Stop AAPI Hate with Chinese for Affirmative Action and the Asian Pacific Policy and Planning Council. It tracks incidents of COVID-19 discrimination to develop policy interventions and long-term solutions to racism.
Dr. Sheryl Evans Davis is the Executive Director of the San Francisco Human Rights Commission (HRC). Prior to joining the HRC, Director Davis was Executive Director of Collective Impact, a community-based organization in the Western Addition neighborhood of San Francisco where she oversaw Mo'MAGIC, Magic Zone, and the Ella Hill Hutch Community Center. During her tenure at Collective Impact, Director Davis forged private and public sector partnerships to provide critical health and social services to historically underserved communities across San Francisco.
She has also recently overseen the impressive re-allocations of city funds into San Francisco's Black community through a coalition of stakeholders known formally as MegaBlack SF. She holds a BA degree from San Francisco State University, a Master's in Public Administration from the University of San Francisco and a Ph.D. from USC.
Before George Floyd…. — Poster of the Week (Center for the Study of Political Graphics)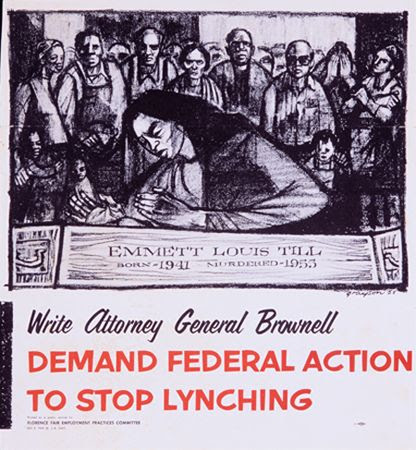 Before George Floyd there was:
Emmett Till
James Chaney
Andrew Goodman
Michael Schwerner
Fred Hampton 
Manuel Ramos
Ruben Salazar 
Eula Love 
Arturo Jiménez
Anastasio Rojas
Andy López
Trayvon Martin
Tamir Rice
Kenneth Harding, Jr. 
Oscar Grant
Michael Brown
Ezell Ford
Rekia Boyd 
Sandra Bland
Joyce Curnell
Elijah McClain
Ronald Greene
 
….and too many more.
Since George Floyd:
Rayshard Brooks
Breonna Taylor
Jacob Blake
Walter Wallace Jr.
Casey Christopher Goodson Jr.
Andre Hill
Angelo Quinto
Daunte Wright
Adam Toledo
Andrew Brown, Jr.
…and too many more. 
THIS MUST STOP!
In 2018, the Center for the Study of Political Graphics produced "To Protect & Serve? Five Decades of Posters Protesting Police Violence," a traveling exhibition with a fully illustrated and annotated bilingual catalog. This exhibition is meant to educate the public about the history of police violence and inspire people to action. A digital version is available online:  
English: https://www.politicalgraphics.org/to-protect-and-serve
Spanish: https://www.politicalgraphics.org/proteger-y-servir
For a free copy of the 51 page catalog, please send a $5 donation which will cover the cost of shipping and handling (click button below).
In the special instructions field please note:
"Donation for 'To Protect & Serve' catalog"
Your shipping address if it is different from your billing address
Sources:
Click here for a copy of "To Protect & Serve?"
Center for the Study of Political Graphics  
3916 Sepulveda Blvd
Suite 103
Culver City, CA 90230
T: 310.397.3100   /   F: 310.397.9305
admin@politicalgraphics.org
Solidarity with Palestine: Resources (CodePink)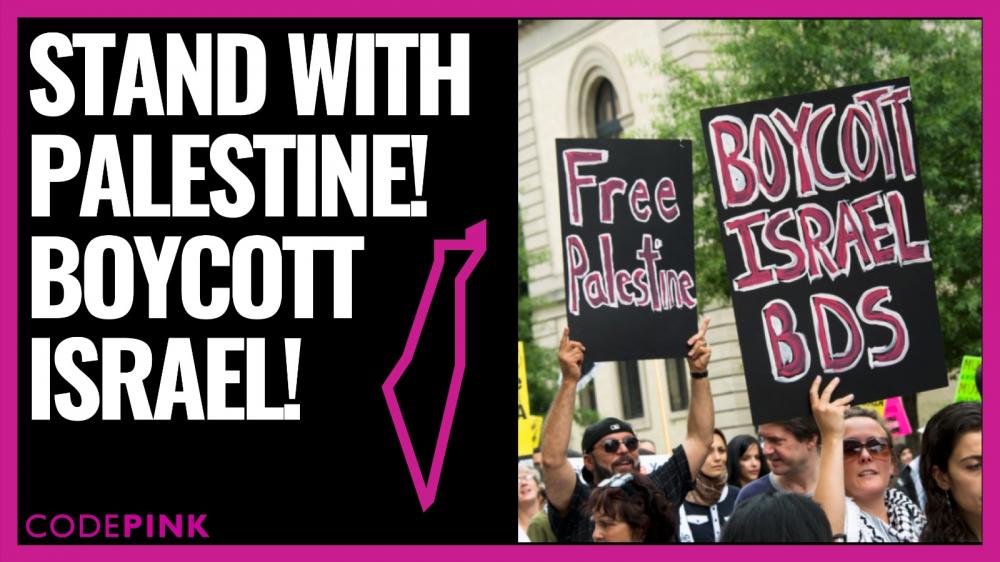 As Palestinians resist in Gaza, the West Bank and 1948 Palestine, people around the globe are standing in solidarity with them. In the words of Lula da Silva, "Those in power can kill one, two, or three roses, but they will never be able to stop the coming of spring". The world is a better place when more people stand for justice. Join us in amplifying these voices, and using our own to stand with Palestine!
Actions:
Voices to Follow:
Where to Donate:
Organizations to Follow:
CodePink
2010 Linden Avenue
Venice, CA 90291
(818) 275-7232
180+ Asian & Asian American Books for Children & Teenagers (Colours of Us)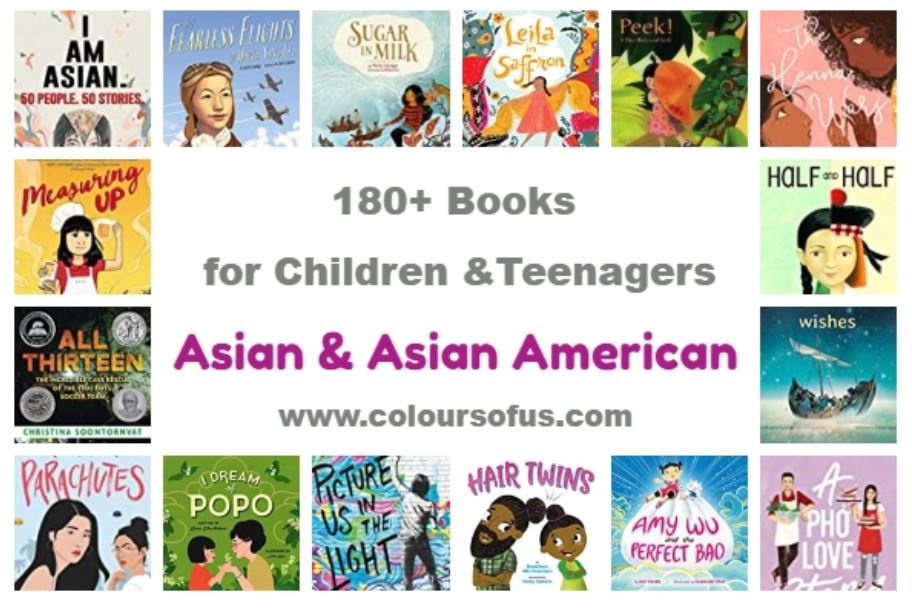 Just in time before Asian American and Pacific Islander Heritage Month ends next week, we managed to finish this extensive list of Asian and Asian American books for childrens and teenagers! 
 
Although of course all of these books can be read throughout the year!
 
There are so many gorgeous books for all ages on this list – enjoy browsing!
 
180+ Asian & Asian American Books for Children & Teenagers
Colours of Us
P.O.Box 2678
Plettenberg Bay 6600
South Africa
Nostalgia & Reality: Black & Jewish Relationships in the 1960s and Beyond (Judaism on Our Own Terms, Jews for Racial and Economic Justice (JFREJ), and Jewish Currents)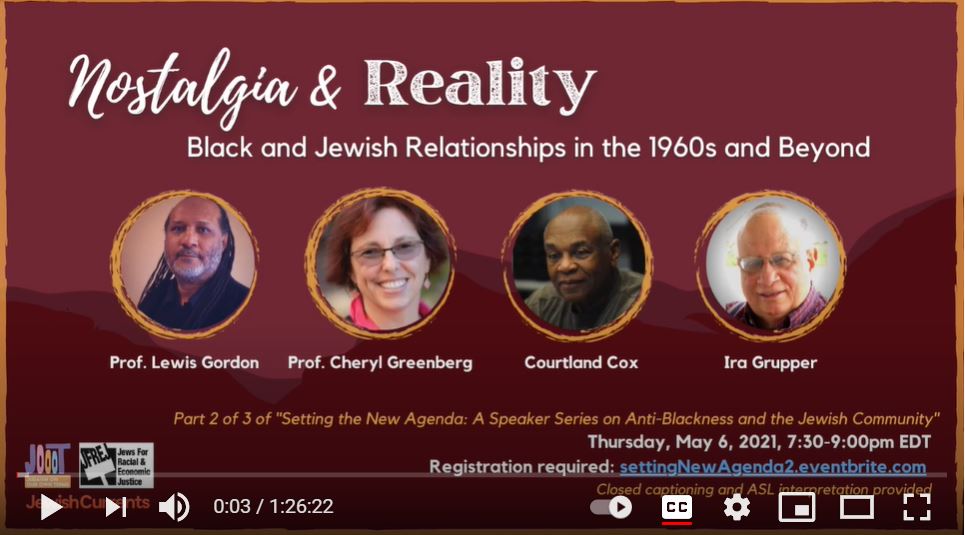 Part 2 of 3 of "Setting the New Agenda: A Speaker Series on Anti-Blackness and the Jewish Community"
Judaism on Our Own Terms (JOOOT), Jews for Racial and Economic Justice (JFREJ), and Jewish Currents present "Nostalgia & Reality: Black & Jewish Relationships in the 1960s and Beyond."
In this event, we examine relationships among Black and Jewish activists in the Civil Rights Movement, combining insights from the academic world with conversation between two veterans of the Student Nonviolent Coordinating Committee (SNCC).
Many of us in the Jewish community grew up hearing idealized stories about Jewish involvement in the Civil Rights Movement -- how do these stories compare to a more complicated reality? We hope to examine many less well-known aspects of this history -- including points of solidarity and tension, how these relationships evolved after the 1960s, and contributions of Black Jewish activists. We also hope to understand how these histories resonate with racial justice activism today.
The speakers are as follows:
Prof. Lewis Gordon is Professor and Head of the Department of Philosophy at the University of Connecticut; Honorary President of the Global Center for Advanced Studies; Visiting Professor at the University of Johannesburg, South Africa; and Honorary Professor in the Unit for the Humanities at Rhodes University, South Africa. Prof. Gordon previously taught at Brown University, where he founded the Department of Africana Studies, and Temple University, where he was the Laura H. Carnell Professor of Philosophy and founder of the Center for Afro-Jewish Studies and the Institute for the Study of Race and Social Thought. He is the author of many books, most recently Freedom, Justice, and Decolonization, as well as the forthcoming On Philosophy, Decolonization, and Race and Fear of Black Consciousness.
Prof. Cheryl Greenberg is the Raether Distinguished Professor of History at Trinity College. In addition to a number of articles and anthology chapters on whiteness, racism, Jews and race, and relationships between African Americans and Jewish Americans, she has written three books, 'Or Does It Explode?' Black Harlem in the Great Depression;Troubling the Waters: Black-Jewish Relations in the American Century; and To Ask for an Equal Chance: African Americans in the Great Depression. She also edited the books A Circle of Trust: Remembering SNCC and, with SNCC worker Joe Bateman, 'A Day I Ain't Never Seen Before': Marks, Mississippi and the Civil Rights Struggle in the Rural South, forthcoming from University of Georgia Press.
Courtland Cox served on the executive committee of the Student Nonviolent Coordinating Committee (SNCC). He served as the SNCC representative on the Steering Committee for the historic March on Washington and helped organize the 1964 Freedom Summer in Mississippi. Mr. Cox was one of the organizers of the Lowndes County Freedom Organization (LCFO), established in 1965 in Lowndes County, Alabama, which only had four registered African American voters despite being 80% Black. The LFCO's work enabled Black residents to take control of the local government within four years. In the 1970s, Mr. Cox served as Secretary General of the Sixth Pan-African Congress in Tanzania, as well as on the Board of TransAfrica, which advocated for the end of South African apartheid. In more recent decades, Mr. Cox has served in a variety of local and federal government positions, including being appointed by President Clinton to serve as the Director of the Minority Business Development Agency (MBDA) at the U.S. Department of Commerce. He currently serves as board chair of the SNCC Legacy Project.
Ira Grupper is a veteran of the civil rights movement in Georgia and Mississippi, and former staffer with SNCC, among other groups. His distinguished 1960s jail record spans both sides of the Mason-Dixon Line. In addition to later decades of labor union organizing and disability rights advocacy, Mr. Grupper served from 1989-1993 as the National Co-Chair of the New Jewish Agenda, which had fifty chapters in the US and Canada and campaigned for a broad range of progressive issues. More recently, Mr. Grupper served as a Commissioner of the Louisville Metro Human Relations Commission, and received the Louisville Mayor's Lifetime Achievement Award. A retired factory worker, and adjunct faculty member at Bellarmine University, he currently serves on the Greater Louisville Central Labor Council, the KY Alliance against Racist & Political Repression, is a member of Jewish Voice for Peace. He speaks to high school classes on the Civil Rights Movement.
Memorial Day - Remembering All Those Whose Lives Were Taken by War (New York City Veterans for Peace)
 

New York City Veterans For Peace
2021 Memorial Day Commemoration
Monday, May 31, 2 pm EDT
What would Memorial Day look like if we commemorated all the victims of war, and not just the military fallen from our own country? What would it be like to honor all the dead and acknowledge all the destruction wrought around the world by U.S. military actions?
 
Join us to explore this theme, as we pair Americans, mostly military veterans, with speakers who have been on the receiving end of U.S. military aggression.
 
Cheyenne Arapaho Nation: Larry Bringing Good
Afghanistan: Nematullah Ahangosh, Basir Bita, Kathy Kelly, Danny Sjursen
Iraq: Matthew Hoh, Lubna Mousa
Vietnam: Peggy Akers, Theresa Mei Chuc, Doug Rawlings
Japan: Susan Schnall, Kiyoko Takei, Masashi Takei 
Okinawa: Ken Mayers, Teiko Yohana Tursi
Korea: Soobok Kim, Stan Levin, Georgia Wever
Palestine: Afaf Alnajjar, Miko Peled
Closing: Leah Bolger, Rory Fanning
Moderator: Susan Schnall
Music: Anthony Donovan
 
Register for the Zoom presentation Monday, May 31, 2 pm EDT
Music Therapy for the Performing Artist - June 2 (Louis Armstrong Center for Music & Medicine and Local 802 AFM)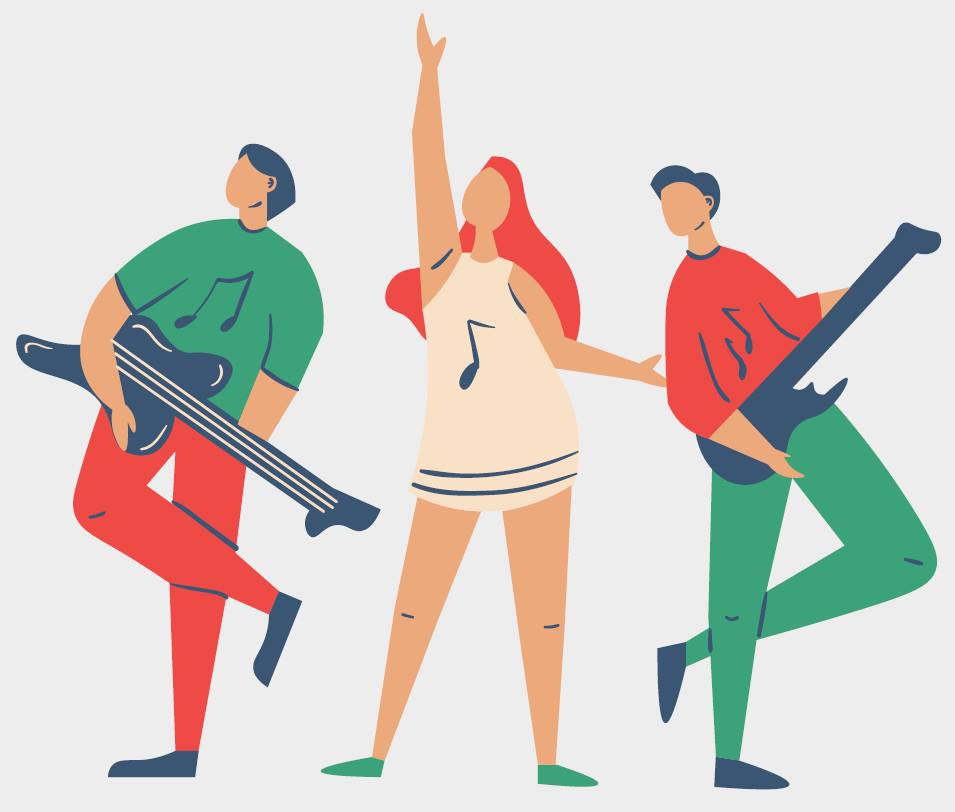 Wednesday, June 2, 2021 at 2 PM EDT
The Louis Armstrong Center for Music & Medicine presents MUSIC THERAPY FOR THE PERFORMING ARTIST on Wednesday, June 2 at 2pm. Presented by Caitlin Bell and Ally Barrale. Get the Zoom link at https://www.local802afm.org/event/music-therapy-for-the-performing-artist/