Global Left Midweek - July 7, 2021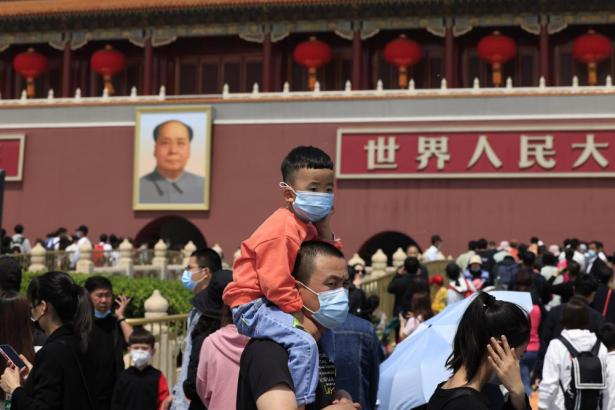 Visiting Tiananmen Gate. Credit, AP Photo/Ng Han Guan
__________
The Canada Day No One Expected

Sheena Goodyear / CBC (Toronto)
The organizer of a Canada Day protest in Montreal says she's never experienced anything quite like it. Thousands of people, Indigenous and non-Indigenous, marched through the city to mourn the thousands of Indigenous children killed in Canada's residential school system. It was one of several such events across the country.
__________
The Communist Party of China at 100
The Three Revolutions  Walden Bello / Foreign Policy in Focus (Washington DC)
Whose Party?  Michael Roberts / The Next Recession (London)
How the Party is Structured  Jane Cai / South China Morning Post (Hong Kong)
Five Generations of Leadership  Josephine Ma / South China Morning Post
The Party's Demographics  Phoebe Zhang / South China Morning Post
__________
Podcast: China, New Cold War, Labor and the Left
Sarah Jaffe and Michelle Chen interview Tobita Chow and Kevin Lin / Dissent (New York)
China is home to arguably the world's biggest working class. And for all the talk about so-called American jobs being offshored to China, where do the plights of workers in both countries intersect? Is global labor solidarity possible? The discussion begins at 39:24.
__________
Women Demand Change Worldwide
Afghanistan Now!  Emma Graham-Harrison / MSN News (Redmond WA)
Turkey  Liz Cookman / Al Jazeera (Doha)
El Salvador  Bay Area CISPES / El Tecolote (San Francisco)
Iraq  Chiara Cruciati / il manifesto Global (Rome)
Colombia  Sophie Foggin / BBC News (London)
Eqypt  Dahlia Kholaif / Global Voices (Amsterdam)
__________
Sweden's Left: Transitions
Göran Therborn / New Left Review (London)
The reason for the bizarre political games of recent weeks was a deadlock in which neither the left-of-centre – composed of the Social Democrats, the Left and the Environment Party – nor the traditional bourgeois bloc of Moderates, Centre, Christian Democrats and Liberals, could command a majority.
__________
Ghana: #FixTheCountry
Cristina Krippahl / Deutsche Welle (Berlin)
What started as a social media campaign under #FixTheCountry is turning into a full-fledged movement propelled by predominantly young Ghanaians calling for better living conditions.
__________
Marxism in Japan
Daniel Finn interviews Gavin Walker / Jacobin (New York)
From the '60s New Left to the persistence of a mass-membership Communist Party today, Marxism has had a huge impact on Japanese politics and culture. Japanese Marxism is a highly creative tradition that deserves to be better known and understood outside Japan.
__________
A New Pink Tide?
Marco Aquino / Reuters (London)
After the election of a socialist as Peru's president, upcoming elections could see Latin America's political and social faultlines being redrawn. Colombia's conservatives are under pressure ahead of a 2022 vote and in Chile the right faces defeat in elections this year. Brazil is also facing an election battle next year, with a resurgent left looking to unseat President Bolsonaro.
__________
Spain's Left: Sorting Through the Mess
Carmela Negrete / The Left Berlin
Conservatives are hurrying to declare the Spanish Left to be dead. But Podemos will continue to exist without Pablo Iglesias and most of its founders, and will gather a section of the left-wing forces. The United Left containing the Communist Party (PCE) also has a stable clientele.
__________
Legacies
Norman Levy (South Africa)  Nicole McCain / News24 (Cape Town)
Mythili Sivaraman (India)  Subhashini Ali / The Wire (New Delhi)
Alaa al-Siddiq (UAE)  / Al Jazeera
Father Stan Swamy (India)  Hannah Ellis-Petersen / The Guardian (London)
Macho Kaaka (Ghana)  / Modern Ghana (Accra)
Louis Andriessen (Netherlands)  Corinna da Fonseca-Wollheim / The New York Times
Husain Barakat (Bahrain)  / Middle East Eye (London)
KR Gouri Amma (India)   Ramesh Bab / Hindustan Times (New Delhi)
Vishnu Padayachee (South Africa)  Imraan Valodia / The Conversation (Melbourne)