Global Left Midweek – May 25, 2022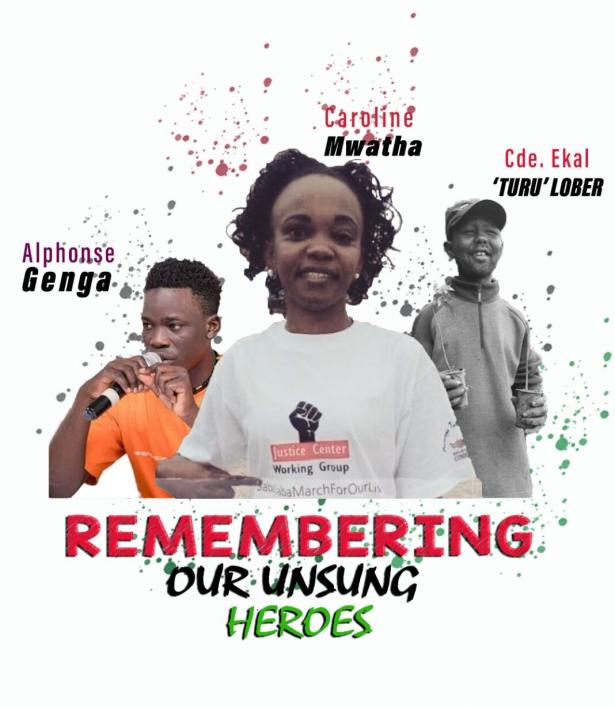 Three young Kenyan martyrs. Credit,ROAPE
__________
Chile: The Fight for a New Constitution
Javier Pineda Olcay / Rosa Luxemburg Stiftung (Berlin)
Chile's Constitutional Convention is consolidating a correlation of forces rooted the political and social field that found expression in the popular revolt of 2019. It is not a maximalist or refoundational project, as the defenders of the old order claim — it is an institutional change pushing to leave behind an exhausted neoliberal model.
__________
Covid Strategy
__________
Abortion Without Borders
Anna Louie Sussman / The New Yorker
Abortion Without Borders is sprawling and decentralized by design: it takes advantage of the patchwork of abortion restrictions in different parts of Europe. By varying its tactics based on the availability and legality of different types of abortion, the network builds on each organization's strengths and compensates for its vulnerabilities. 
__________
Labor in South Africa
__________
US Excludes Cuba, Venezuela and Nicaragua From Summit
Aileen Teague / Responsible Statecraft (Washington DC)
The Biden administration will lose political capital if it allows its growing tendency to divide the world into "democratic" friends and "authoritarian" states to dictate the invitation list for a forum that is much larger than Washington's professed policy objectives.
__________
Thailand's Protest Movement
Enno Hinz / Deutsche Welle (Berlin)
In 2020, Thai youth sparked the largest wave of anti-government protests since the 2014 military coup. But human rights activists say persecutions and systematic harassment have weakened the pro-democracy movement.
__________
Trinidad and Tobago Unions Throw Down
Elizabeth Gonzales / Trinidad and Tobago Newsday (Port of Spain)
The National Union of Government and Federated Workers (NUGFW) has called on government workers to stay away from work and come out in a mass protest through Port of Spain. "We need numbers, we need each of you in the most epic march to organise our strength and end wage slavery. United we stand in the fight for our freedom," the union said.
__________
Is it Over for Vanguard Parties?
Cian Prendiville / Rupture (Dublin)
An extended period of relative obscurity brought out some of the worst in revolutionary left groups. Constantly having to 'protect the ideas' led to an ideological defensiveness, and hesitancy to engage with newer theories and debate. Perpetually 'defending the party' led to a withering of whatever internal democracy existed, and a tendency to excuse the inexcusable.
__________
Unsung Heroes of Kenya
Gathanga Ndung'u / Review of African Political Economy (London)
We remember three committed activists who gave their lives in the new wave of struggle which has been characterised by extra-judicial executions and enforced disappearances by the police, the shrinking of democratic space, high level corruption, the ever-widening gap between the poor and rich and the privatisation of basic services.
__________
Greenslide in Australia
Osmond Chiu / Jacobin (New York)
The Labor Party is now on track to form a government, either as minority or a narrow majority, and the election indicates a breakdown of the two-party system. The rise of organized independents and the breakthrough of Greens in the House of Representatives suggests a European-style fragmentation of the party system is happening.