labor
'It Can Be Scary': How Corporate America Is Hitting Back Against Unions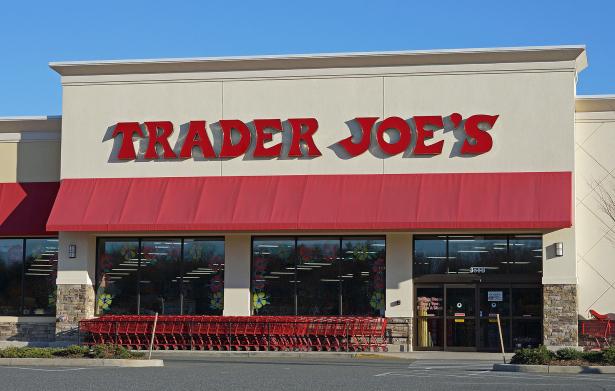 Workers at Trader Joe's have accused the company of unfair labor practices. ,Anthony92931
Workers at a Trader Joe's store in Louisville, Kentucky, are now pushing to become the third store at the trendy US supermarket chain to unionize since 2022.
Connor Hovey, a worker and organizer at the Louisville store, said unionizing efforts began as other high-profile union organizing efforts such as at Louisville's Heine Brothers, a local coffee shop chain, were taking off. Like those workers, the Trader Joe's organizers sought to address issues stemming from inadequate corporate policies and safety precautions, and how workers have been treated during the Covid-19 pandemic.
But during the organizing drive Hovey claimed opposition from Trader Joe's management has been intense, resulting in workers filing several unfair labor practice charges with the National Labor Relations Board (NLRB). "The company has made it very clear that they will do whatever they can to stop this effort in its tracks," said Hovey.

This sort of intense pushback against unionization is becoming the norm in the US – and it is having an impact. The intense opposition from many major US employers to workers who are trying to unionize is a major factor in the recent decline in labor union density in the US, with the US having among the lowest union densities compared with other industrialized countries.
The decline comes even as the US labor movement experienced a surge in popular support in 2022, with a spike in union election filings, growing support for unions in polls and more work stoppages.
According to a 2022 poll conducted by Gallup, support for labor unions reached its highest point since 1965, with 71% of Americans approving of unions. Petitions filed for union elections increased by 53% in fiscal year 2022, resulting in the largest number filed since fiscal year 2016.
But despite this growth, US labor union density declined in 2022, with the share of workers represented by a labor union decreasing from 11.6% in 2021 to 11.3% in 2022, and union membership density decreasing from 10.3% in 2021 to 10.1% in 2022. The number of workers represented by unions increased by 200,000, but this was offset by a 5.3% increase in the total number of workers in the US workforce.
The number of unfair labor practice charges filed with NLRB field offices increased by 23% in fiscal year 2022, the largest single-year percentage increase in decades, revealing how widespread employer opposition is to unionization efforts.
US employers spend an estimated $340m annually on hiring union avoidance consultants to oppose unionization efforts and employers are charged with violating federal labor law in 41.5% of all union elections, according to a 2019 analysis by the Economic Policy Institute.
Labor experts have highlighted the disparity between support for labor unions and decreasing union density as revealing a need for public policy reforms to protect workers' rights to organize and enact meaningful penalties on employers for violating labor laws. They also say the NLRB needs more funding as workers face long delays for charges to be reviewed and adjudicated.
Workers have won union elections for the first time at many US locations of high-profile corporations, including Amazon, Apple, Trader Joe's, REI, Chipotle and more than 270 Starbucks stores that have unionized since December 2021.
At Starbucks, Workers United has accused the company of firing dozens of workers and shutting down stores in retaliation for union organizing, and the NLRB has issued more than 60 official complaints involving more than 1,200 labor law violations, according to the union.
Workers have organized numerous strikes at stores around the US to protest alleged retaliation against workers and delays in bargaining a first union contract. Starbucks has disputed all allegations of retaliation and disputed all NLRB complaints and rulings against the company so far.
Sarah Pappin, a shift supervisor at a Starbucks in Seattle for nine years, claimed she had experienced retaliation for being heavily involved in union organizing efforts and pushing for bargaining a first union contract.
Pappin said her store manager left at the end of 2021 to go to Buffalo, New York, as numerous store managers from around the US descended on that area to oppose unionization efforts at stores there. Pappin explained that shortly thereafter, she began getting in arguments over unionization with her store manager, who wrote her up for policy infractions such as swearing in the backroom that weren't enforced with other workers or managers.received a final written warning for being late and explained the fear and anxiety that treatment has created for her.
"I definitely felt like they were trying to send a message of 'if you act like a problem, we will figure out how to fire you,'" said Pappin. "To clock into your work every single day and not know if that's gonna be the last day you work there, that's just really stressful and it's difficult as somebody who's really, really worked really hard for this company for years."
Unionizing efforts at other US household corporate names have also been fiercely contested.
Two Apple stores, one in Oklahoma City, Oklahoma, with the Communications Workers of America, and the other in Towson, Maryland, with IAM CORE, won union elections in 2022, the first two stores at Apple to ever do so. Apple is currently facing intense scrutiny from the NLRB and investors over how the company responded to these union campaigns and others in Atlanta, New York City and Columbus, Ohio.
In Columbus, Ohio, workers are still pushing to organize a union amid allegations in a complaint issued by the NLRB that Apple created a pseudo union to stop unionization efforts at the store.
An Apple store worker in Columbus explained they started getting involved in union organizing at the store in response to degrading working conditions in recent years. They claimed the store has forced workers into captive audience meetings, which included corporate videos in which company executives try to dissuade workers from unionizing.
"We've seen videos from our corporate bigwigs who have kind of slyly tried to say, 'Oh, we're here for you, we don't want to create another bridge in this relationship because we already do such a good job of being there for you,' and a lot of it is a facade to keep up a good image," the worker said.
Apple recently reached a deal with investors to audit the company's labor practices in response to how the company has responded to union organizing in line with the company's human rights policy.
"I'm incredibly hopeful that this will be done in an unbiased manner and Apple will kind of change direction instead of actively trying to dissuade organizing efforts and take a more active approach in ensuring a healthy relationship with any stores that choose to organize," said Michael Forsythe, an employee and organizer at the Apple store in Oklahoma City that won its union election in October 2022.
Forsythe explained he had not been surprised by the NLRB complaints filed against Apple for its behavior during union organizing campaigns, but he was hopeful as his store is now preparing to begin bargaining for a first union contract with Apple.
"I think organizing my store is probably the hardest thing I've ever done. It was a lot of work – six months of talking to people, campaigning, things like that, and then six weeks of some of the most intense working conditions as far as the fear that people end up having because people are just very anti-change in a lot of cases, and it can be scary," said Forsythe.
He added: "But at the end of the day, when you're gaining better working conditions for yourself, the ability to take better care of yourself and things like that, it's worth six months of a struggle in order to lay a foundation for yourself and your co-workers so everybody else can have a much better experience."