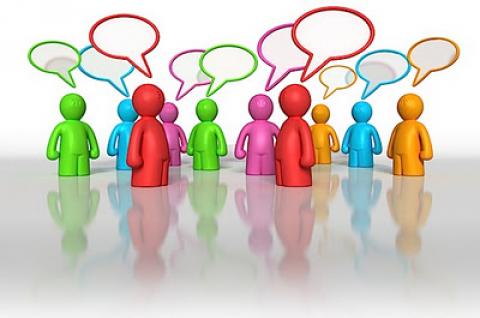 http,//bytesdaily.blogspot.com/,
The article you ran on May Day accurately describes the debt owed to Vietnam by the U.S. government for the harm caused to the Vietnamese people and the legacy of the war in terms of stopping current U.S. wars of intervention. 
Ngo Thanh Nhan
Merle Ratner
Victories are possible when we are organized and fight. Congrats to the coalition.
JimsSinclair
Out of sight!
James Young 
NYC Council Passes Earned Sick Time Act, But Many Workers Don't Get What They Deserve
May 8, 2013
Today, after three years of organizing by low wage workers, the New York City Council passed a weakened version of the Earned Sick Time Act. While this marks progress for many workers who lacked paid sick days and who feared termination if they stayed home while sick, the final bill includes unacceptable compromises and exclusions.
The final language of the bill comes as a disappointment to food workers and the organizations representing them, such as the Restaurant Opportunities Center of New York (ROC-NY) and Brandworkers International, both of which are member organizations of the Food Chain Workers Alliance. Food workers have been involved in pushing for the legislation's passage since 2009, and none of them anticipated that the final bill would deny paid sick days to all workers in the manufacturing sector, deny paid sick days to employees in many medium-size businesses, and include a provision that would require restaurant workers and other shift workers to "choose" between picking up an extra shift or taking a paid sick day.
"While giving job protection to most workers and paid sick days to many workers is a step forward, it is upsetting that a bill fueled by the stories of sick food workers would exclude many of those very workers," said Diana Robinson of the Food Chain Workers Alliance. "The workers who produce, cook, and serve our food deserve the same basic rights as all other workers."
There are 74,500 manufacturing workers in New York City. These workers are mostly minimum wage-earning immigrants who simply cannot afford to get sick. The Earned Sick Time Act denies manufacturing workers the right to paid sick days.
"Everyone's safety is compromised when food production workers have to choose between losing their livelihood or coming to work sick and handling our food," said Joseph Sanchez, Campaign Coordinator at Brandworkers. "Food manufacturing workers struggle to feed themselves and their families, struggle to survive on poverty wages in an industry rife with wage theft, discrimination, unsafe working conditions, and other abuses. The City Council's outright exclusion of these workers from the right to paid sick days is simply indefensible."
There are over 200,000 restaurant workers in New York City. The majority of these workers are people of color and immigrants. Almost 90% of restaurant workers in the City lack paid sick days. Restaurant workers are also some of the City's lowest paid workers, experiencing high rates of poverty and wage theft.
"I support paid sick days for everyone, but I'm upset that shift workers are being treated differently than other workers," said Carolina Portillo, a restaurant worker and member of ROC-NY. "I've been waiting years for this moment, and paid sick days shouldn't just be optional for workers like me. It should be an absolute right, just like it is for any other worker."
Under the Earned Sick Time Act, restaurant and other shift workers will be denied a paid sick day if they pick up an extra shift or change shifts with a co-worker.
"Picking up extra shifts is how many of these workers survive," said Daisy Chung, Executive Director of ROC-NY. "Now, they are required to forego an extra shift if they take time off for an illness, or be denied pay for their sick day. We also expect that some employers will manipulate this provision to their advantage to avoid paying for sick time."
The agreement also carved out businesses with fewer than 20 employees from being required to provide any paid sick leave beginning on April 1, 2014, and will be lowered to fewer than 15 employees beginning on October 1, 2015. The exemption, which originally only applied to businesses with no more than 5 employees, will now mean the exclusion of many food workers.
"Paid sick days are a fundamental right that all workers deserve. Unfortunately, the final version of the Earned Sick Times Act falls far short of guaranteeing this right, particularly for New York City's food chain workers," Robinson said. "FCWA member organizations will continue to organize until New York City's paid sick days law covers everyone."
I'm in my second day, and unpleasant as it is, its nothing compared to what those men are doing, right now, as the only protest they have against what my government and yours is doing to them.
Steve Lane 
This just makes me sick as I have to pay my nearly 30% (that includes both halves of the social security and medicare taxes) self-employed person tax rate each year.
Chuck Domitrovich 
There is another major problem with the union movement, the lack of reference to in your essay being its most eloquent demonstration.  And that is the issue of racism, racism among members but especially the racism or unwillingness to fight racism among union leadership, which bore and bears primary responsibility.  It was the recognition of the need to fight racism and incorporate Black workers into the mass production unions that allowed for the organization of the CIO.  It was the merit of the Communists to have been the most aggressive in educating rank-and-file workers in an anti-racist spirit.  Bringing in Black workers into the union was but the first step.  Discrimination against Black workers, their being confined to the lowest rungs, their being segregated into the dirtiest and most dangerous departments, their lack of representation or under-representation in leadership were characteristic of much of the CIO -- and of course the AFL was blatantly racist.  It was racism which lay at the heart of the failure of the post-World War II organizing drives in the South by both the AFL and the CIO.  And the union movement paid a heavy price with the runaway shops to the South after the war which took advantage of their absence.
Furthermore, given the balance of forces today, the unions need in many instances to rely on community support, communities of color -- an alliance of labor and working-class communities, especially communities of color.  And to create this alliance, the unions need African-American and Latino leadership who are responsive to the needs of those communities.  
The lack of reference to racism as one of the gravest weaknesses in the union movement demonstrates the blindness of those of European descent who consider themselves progressive, even on the cutting edge of the progressive movement, a blindness which dooms any effort at a real rejuvenation of the union movement until it is corrected.
Joe Kaye
Barbara Armentrout
Drucker?  Give me a break.  He did do important things to humanize corporations back then and school districts lapped it up with the white boards and all of the other games that came along with the meetings.
As a retired teacher/principal who benefited from free and quality public education and sees the total disaster that is happening not just in the public schools but in the public persona it distresses me to give kudos to Drucker.  And where is his voice how?  And where is our voice?
Claire Carsman
I hope this article will be circulated as widely as possible. thanks. By the way, please promote Medicare for All!!, not government-sponsored single-pay. Why? Think about it. Thanks for all you do.
Brad Smith
Right on, Portside!
Jesse Crawford
"CBS News' Portia Siegelbaum has an exclusive interview with Cuban intelligence agent Rene Gonzalez, who spent 13 years in a U.S. prison and two years of supervised probation in Florida before being allowed to renounce his citizenship."
Periodically we receive complaints from our users that their Portside messages are coming in blank. In our research, we have found that some providers (particularly Earthlink) insert headers to incoming messages that prevent the messages from being readable.
Once you know, you can follow up with your provider to ask them why the vast majority of Portside readers can properly read their email messages, but yours are not coming through properly. Please feel free to cc, us on your communication, in case there is anything we can do to accommodate your provider in displaying these messages properly.
Thanks for your help in getting to the bottom of this! 
This problem is an Earthlink problem.
Earthlink is blocking the IP address of Portside, along with other lists and organizations that use our ISP - May First.
800-719-4664, Earthlink customer service
To communicate via a Chat session
Moderator
Register Today: New York City Troublemakers School, May 18 
Join us for a day of skill-building workshops, education, and strategy discussions to put some movement back in the labor movement.
Plus workshops and panels on:
Beating Apathy
Dealing with Difficult Supervisors
Secrets of a Successful Organizer
Roots of the Public Sector Budget Crisis
Raising Wages for Low-Wage Workers 
Labor-Community Alliances Done Right
Using Direct Action to Get Results   
Berkeley, Martin Luther King Auditorium, 1781 Rose St.
VICTORIA TAULI CORPUZ, Igorot, Tebtebba Foundation, (Philippines)
JON OSORIO, Kanaka Maoli, Chair, Hawaiian Studies, U. of Hawaii
MOANA JACKSON, Maori Aotearoa, (New Zealand)
JERRY MANDER, Int'l Forum on Globalization, (U.S.)
ANURADHA MITTAL, Oakland Institute, Asia-Pacific Land Grabbing, (India/U.S.)
ROSA KOIAN, Kombigo, (Papua, New Guinea)
WALTER RITTE, Kanaka Maoli, (Hawaii)
GALINA ANGAROVA, Buryat, Pacific Environment, (Siberia/Mongolia)
GEMMA TILLACK, Rainforest Action Netk, (U.S.)
RICHARD HEINBERG, Post Carbon Inst. (U.S.)
VICTOR MENOTTI, Int'l Forum on Globaliz'n, (U.S.)
MAUREEN PENJEULI, Rotuman, Pacific Network on Globalization (PANG), (Fiji)
MICHELLE CHAN, Friends of the Earth, (U.S.)
ARTHUR STAMOULIS, Citizens Trade Camp'n, (U.S.)
ARNIE SAIKI, Imipono Projects, (Hawaii)
RALPH REGENVANU, Ni Vanuatu, Minister of Lands, Geology, Mines, Energy and Water, (Vanuatu)
JULIAN AGUON, Chamorro, (Guam)
HERMAN WAINGGAI, Melanesian, (W. Papua, New Guinea)
MELISSA NELSON, Anishinaabe, Cultural Conservancy, (U.S.)
CORRINA GOULD, Ohlone, (U.S.)
VICTORIA TAULI CORPUZ, Igorot, (Philippines)
Q'ORIANKA KILCHER, Quechua, Actress, (U.S.)
KYLE KAJIHIRO, Hawaii Peace and Justice, (Hawaii)
DAVID VINE, author, Island of Shame, (U.S.)
TRINI TORRES, Chamorro, (Guam)
DANTE SIMBULAN, (Philippines)
MANUEL YANG, Okinawan, (U.S.)
BRUCE GAGNON, Global Network, (U.S.)
AKIHIKO KIMIJIMA, Ritsumeikan Univ., (Japan)
CHRISTINE AHN, Global Fund for Women, (U.S.)
FILM, "Memory of Forgotten War" (37 min.)
BRUCE CUMINGS, author, Dominion from Sea to Sea, Pacific Ascendancy and U.S. Power
CHRISTINE HONG, Korea Policy Institute, UC Santa Cruz, (U.S.)
KOOHAN PAIK, IFG, (U.S.)
DELEGATION FROM, JEJU ISLAND PROTEST MOVEMENT (S. Korea)
CLOSING SONG, DOHEE LEE, Tamna Traditional Korean singer, Jeju Island
WALDEN BELLO, Philippines Legislature
JOSEPH GERSON, American Friends Service Committee, (U.S.)
DALE WEN, IFG, (China)
RALPH REGENVANU, Ni Vanuatu, Minister of Lands, Geology, Mines, Energy and Water, (Vanuatu)
MICHELLE CHAN, Friends of the Earth, (U.S.)
JOHN M. MILLER, East Timor and Indonesia Action Network (ETAN)
WALTER RITTE, Kanaka Maoli, (Hawaii)
ROSA MOIWEND, Malind (W. Papua, New Guinea)
PAUL O'TOKO, Chuukese, (Fed. States of Micronesia)
TERRI KEKO'OLANI, Kanaka Maoli, (Hawaii)
JULIAN AGUON, Chamorro (Guam)
JEJU ISLAND DELEGATES (S. Korea)
MOANA JACKSON, Maori Aotearoa, (New Zealand)
SANTI HITORANGI, Maohi Rapanui, (Easter Island)
ALI'TASI STEWART, Samoan, (New Zealand)
MICHAEL LEON GUERRERO, Chamorro, Grassroots Global Justice Alliance, (U.S.)
LOA NIUMEITALU, Tongan, (U.S.)
MIYOKO SAKASHITA, Center for Bio. Diversity, (U.S.)
MELISSA NELSON, Anishinaabe, Cultural Conservancy, (U.S.)
VICTOR MENOTTI, Int'l Forum on Globaliz'n, (U.S.)
JON OSORIO, Kanaka Maoli (Hawaii); Chair, Hawaiian Studies, U. of Hawaii
Joint Declaration of Pacific Island Peoples
Open Discussion from the Floor, What Shall We Do?
New Collaborative Strategies
As militarization and corporate globalization rapidly advance in the Pacific, we urgently need deep collaboration and dialog with, and among, Pacific peoples. They are being directly confronted by the expansionist drives of the world's most dominant powers (U.S., China, Russia, as well as Indonesia and Japan) all seeking economic and political control of Pacific territories. Resource battles, giant trade agreements, and rapidly accelerating preparations for wars across the region, are threatening the lands, environment, rights, cultures and sovereignties of all Pacific nations and Indigenous peoples. As the saying goes, "When elephants battle, the ants are crushed." New resistance is required.