Media Bits & Bytes - Take the Bitcoins and Run edition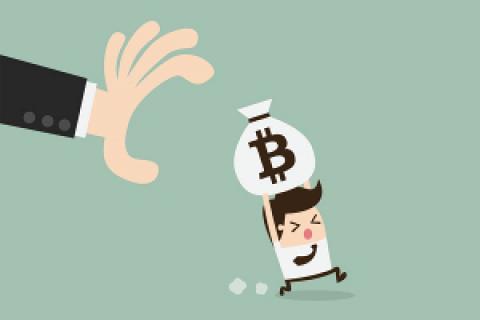 Bitcoin Becomes a Tool For Ponzi Schemes,http://socialtimes.com
Why Big Data Missed the Early Warning Signs of Ebola
By Kalev Leetaru
September 26, 2014
Foreign Policy
With the Centers for Disease Control now forecasting up to 1.4 million new infections from the current Ebola outbreak, what could "big data" do to help us identify the earliest warnings of future outbreaks and track the movements of the current outbreak in realtime? It turns out that monitoring the spread of Ebola can teach us a lot about what we missed -- and how data mining, translation, and the non-Western world can help to provide better early warning tools.
The first public international warning of the impending epidemic came not from data mining or social media, but through more traditional channels: a news article in Xinhua's French-language newswire titled "Guinée: une étrange fièvre fait 8 morts à Macenta" published late in the day (eastern standard time) on March 13. Despite all of the attention and hype paid to social media as a sensor network over human society, mainstream media still plays a critical role as an information stream in many areas of the world.
How Hong Kong Protesters Are Connecting, Without Cell Or Wi-Fi Networks
By Elise Hu
September 29, 2014
National Public Radio
As throngs of pro-democracy protesters continue to organize in Hong Kong's central business district, many of them are messaging one another through a network that doesn't require cell towers or Wi-Fi nodes. They're using an app called FireChat that launched in March and is underpinned by mesh networking, which lets phones unite to form a temporary Internet.
So far, mesh networks have proven themselves quite effective and quickly adopted during times of disaster or political unrest, as they don't rely on existing cable and wireless networks. In Iraq, tens of thousands of people have downloaded FireChat as the government limits connectivity in an effort to curb ISIS communications. Protesters in Taiwan this spring turned to FireChat when cell signals were too weak and at times nonexistent.
PBS Pulls Ads from Harper's Magazine After Critical Essay
By David Uberti
October 6, 2014
Columbia Journalism Review
After a sales representative at Harper's Magazine received a phone call on September 18 from a disgruntled advertiser, the subject of a critical story printed the week before, Publisher John R. MacArthur wasn't surprised that it decided to pull ads from subsequent issues. But he was shocked by who that advertiser was: PBS, the public broadcaster famous for Big Bird and Ken Burns' epic historical documentaries.
"Our readers are their viewers, which is why we thought it was an important story," MacArthur said, referring to an essay in the October issue, "PBS Self-Destructs," which argues that corporate and political influence increasingly cloud the network's programming. "We're part of the same family. So to have done such a petty thing does make me suspicious."
An Epic Battle in Streaming Music is About to Begin, And Only a Few Will Survive
By John McDuling
July 23, 2014
Quartz
Music is now undeniably an internet industry-more than 70% of the music consumed in the first six months of the year in the US was either downloaded or streamed, according to Nielsen SoundScan's latest numbers. And internet industries tend to be winner-takes-all markets. Think Google in search, YouTube in online video, or Facebook in social media.
However, streaming music is about to become a pawn in a high-stakes chess match involving the true titans of the tech world. For these firms, the music business isn't an end in itself, but just one piece in their battle to control the future of the internet.
Bitcoin Becomes a Tool For Ponzi Schemes
By Kimberlee Morrison
September 26, 2014
SocialTimes
Bitcoin and other crypto-currencies have been dogged by the assertion that they are ponzi schemes. While the supporters of bitcoin have tried to shake criticisms over the years, this one keeps returning. Now, an actual ponzi scheme has been perpetrated using Bitcoin as a cloaking mechanism, so it's likely that the assertion will stick.
The ponzi scheme involving Bitcoin resulted in a judgement of $40.7 million against the owner of Bitcoin Savings and Trust (BTCST). Trendon T. Shavers aka "pirateat40" raised more than 732,000 bitcoin between February 2011 and August 2012, and promised investors a return of seven percent per week in exchange for the chance to trade these bitcoins to generate profit.
Twitter Users Mercilessly Bash Right-Wing Attempt to Rewrite History for High Schoolers
By John Prager
September 24, 2014
Americans Against the Tea Party
Once again, the world is mocking a conservative-dominated school board - this time in Colorado, where a right-wing majority has proposed revising AP History classes to "promote citizenship, patriotism, essentials and benefits of the free-market system, respect for authority and respect for individual rights" and that they do not "encourage or condone civil disorder, social strife or disregard of the law."
Last week, teachers engaged in a "sick-out," in which they called off of work to such a degree that two Jefferson County schools were forced to close. Students joined in the fight on Monday, with more than 1,000 walking out in opposition to the proposed alterations to American history.
Twitter users have joined in the opposition to rewrite what one student calls "the very foundation of our nation," and it's the funniest damn thing we've seen all week.