Tidbits - September 10, 2015 - GOP, Trump and Appeal to Reaction; No Union Mines in Kentucky; Black Panther Party film; Alabama's Black Communists and #BLM; New Resource: Black Lives Matter Syllabus; and more...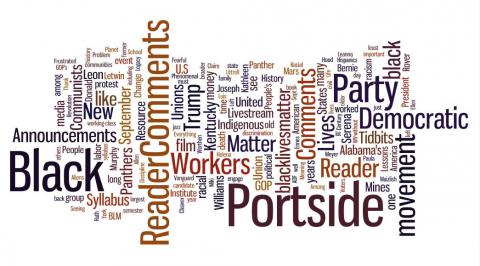 Tidbits - Reader Comments and Announcements - September 10, 2015,Portside
Re: The GOP's Problem Is Not Donald Trump: It's Their Voters
A much-ignored movie, "Bernie" gives us a  glimpse into the source of Trump's appeal. Bernie is basically a small-time Robin Hood, but he does murder the mean old rich woman whose money he is spending. He confesses; the town that has benefited from his efforts would like to see him pardoned. But the prosecuting attorney, Danny Buck -- the Trump figure -- moves the trial 40 miles away and then whips up class hatred to get a conviction. He paints Bernie not as Robin Hood but as someone who enjoyed the high life, and the carefully chosen working-class jury falls for it. You can see them becoming hateful and envious in front of your eyes.
Helena Worthen
Re: The Fearful and the Frustrated
It has been obvious from the beginning that Trump was assigned the job of being a lightening rod to distract from and dampen the idiocy and mendacity of the other GOP candidates. It seems to be working among the uninformed.
Paula Meyer
Posted on Portside's Facebook page
Re: No Union Mines Left in Kentucky
This from a W. Va native when I sent the article:

Thank you for this one. Have shared it with family and WV friends. WV has been ravaged by these types of "incidents" for as long as I can remember - Rachel #9, Monogah, and many others. In fact, my uncle had just left the Rachel mine when it exploded. We lost a lot of young men in that one! It was the midnight shift which all the younger ones worked. The older men got to work day and evening shifts with their seniority. It was really tragic. And these are just within my and my mother's memories. Sighhh
Miki
[Thanks to Eleanor Walden for forwarding Portside posts, and for sending this back to Portside.]
Re: Kathleen Cleaver on the The Black Panthers: Vanguard of the Revolution
In 1968 I worked with American Documentary Films in SF on the film "Huey."  At that time I met and worked with both Kathleen and Bobby Seale, as well as other Panthers.  It was screened at the First African-Asian Film Festival documentary side-bar in Tashkent, 1968. I brought it there.  Needless to say, it was incredibly well received.
ADF is long gone and Jerry Stoll, it's prime mover, died about 10 years ago.  The last time we talked, shortly before his death, he told me that "Huey" had disappeared.
I'm curious to see if any of our footage is used in this new film.  Not for money or credits.  But because we did it in 1968 on a less than shoe-string budget.  So, who is this Stanley Nelson to act like he's the first one to do a film on the Panthers?  BTW, ADF was not the only one doing docs on the Panthers.  They were all blackballed by the media.
It is certainly positive that now this history can be commercially shared (or is it?) but a lot of us have been in the trenches for a long time.
Claire Carsman
Re: Lessons from 20th Century Alabama's Black Communists for Black Lives Matter
Long good and very interesting
Ruth Ennes Littrell
Posted on Portside's Facebook page
Re: An Indigenous People's History of the United States
This book -- and author -- are an incredible resource for our many movements here in criminally-based USA.  Fact filled and analytical insights in an accessible form make this a must-read book for ALL ages as we equip ourselves for on-going struggles for justice and peace.  Read this and then either pass it on or buy another to share with family, friends and comrades!
Leanna Noble
Re: The Meaning of Serena Williams
Fine piece. A pleasure to read. Important perspective. Congratulations.
Luis Torres
Re: How Do We 'Change Everything' without Pitting Workers against the Planet?
Without Mazzochi's component or something like it, any campaign for change will reasonably arouse the reflexive opposition of those workers and communities who very reasonably believe that they will be flung onto the shredded safety net.
Wasn't the origin of the Tea Party the summer 2009 district "Town Hall" of Congresspeople by their employers, the insurance companies?
Joseph Maizlish
Re: School Suspensions and the Racial Discipline Gap
All very interesting however, eliminating Hispanic, including Mexican American and Chicano students from these studies is a disservice to this very prominent population fighting racial discrimination and shows at least a bias against this group by your standards of reportage. What with the negative and slanderous racial remarks making their way across the nation, the largest racial group in this country cannot be left out of the equation any longer. Please be informed that Hispanics are the largest recipients of the medal of honour, more so than any other group in America. I ask that you cease disrespecting Hispanics (more correctly, Latinos), by including them or at minimum, acknowledging their presence in discussions about racism, discrimination and getting short shrift in America, as you have so adequately demonstrated.
Thomas Gonzales

Re: The Phenomenal Life and Legacy of Leon Letwin
Thank you for this tribute to my friend and steady conscience through the years.
Barbara Allen Clarke
Posted on Portside's Facebook page
Re: Why People Keep Seeing Aliens in the Pictures from the Mars Rover
Oh, I don't know.  I'm an atheist Jew, so I don't see the Virgin Mary on a weekly basis.  This won't be completely scientific, since I do know what she looks like (from the photos) but it hasn't become hardwired like for a Catholic. I'm going to go out and look for her image, on potato chips (they look like Elvis because he ate so many of them?) etc., and I will report my results.
Ellen Schwartz

New Resource - Black Lives Matter Syllabus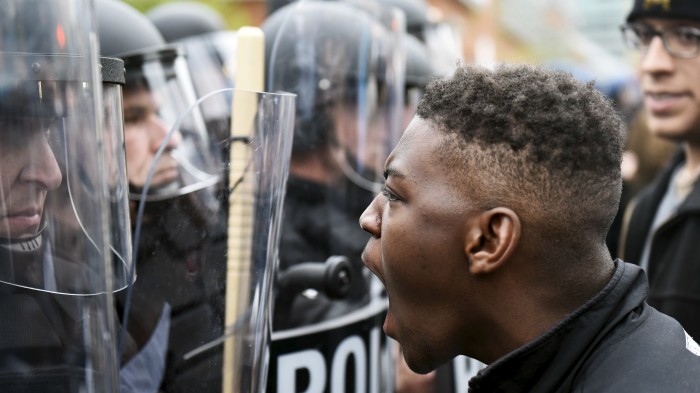 Black Lives Matter: Race, Resistance, and Populist Protest
New York University
Fall 2015
Prof. Frank Leon Roberts
From the killings of teenagers Michael Brown and Vonderrick Myers in Ferguson, Missouri; to the suspicious death of activist Sandra Bland in Waller Texas; to the choke-hold death of Eric Garner in New York, to the killing of 17 year old Trayvon Martin in Sanford, Florida and 7 year old Aiyana Stanley-Jones in Detroit, Michigan--#blacklivesmatter has emerged in recent years as a movement committed to resisting, unveiling, and undoing histories of state sanctioned violence against black and brown bodies.
This interdisciplinary seminar links the #blacklivesmatter" movement to four broader phenomena: 1) the rise of the U.S. prison industrial complex and its relationship to the increasing militarization of inner city communities 2) the role of the media industry in influencing national conversations about race and racism and 3) the state of racial justice activism in the context of a neoliberal Obama Presidency and 4) the increasingly populist nature of decentralized protest movements in the contemporary United States.
In this course we will be mindful of an important distinction between #blacklivesmatter (as an emergent movement that has come into existence within roughly the past two years) vs. a much older and broader U.S. movement for black lives that has been in existence for several centuries (which can be traced back to at least the first slave uprisings in the antebellum south). Part of our goal then, we be to think about how the former has been influenced by the latter and to what ends.
Among the many topics of discussion that we will debate and engage this semester will include: the moral ethics of black rage and riotous forms of protest; violent vs. nonviolent civil disobedience; the hyberbolic media myth of "black on black" crime; coalitional politics and the black feminist and LGBTQ underpinnings of the #blacklivesmatter movement; the similarities and differences between the blacklivesmatter movement and the U.S. civil rights movement; and the dynamics of political protest among the millennial and post-millennial generations.
Among the texts that we are likely to engage this semester include Cornel West's Democracy Matters; Michelle Alexander's The New Jim Crow; Angela Davis's Are Prisons Obsolete? Osaygefo Sekou's Gods, Gays, and Guns; and Assata Shakur's autobiography Assata, among others. Our reading material will also be supplemented by a variety of guest speakers and media activists who have played important roles in the blacklivesmatter movement and in the movement for black lives.
A Note on the Syllabus:
You should approach this syllabus as a jazz composition-meaning there must be a willingness and expectation of improvisation. Like a jazz musician, we will occasionally rift, edit, and "trouble" the composition as needed. Any changes to the syllabus will be announced in a timely fashion.
Download PDF Copy of Syllabus Here: Black Lives Matter Syllabus
Livestream Sept. 18: Unions, Workers, and the Democratic Party
The Joseph S. Murphy Institute for Worker Education and Labor Studies invites you to a Livestream of our Roundtable Debate:
Unions, Workers, and the Democratic Party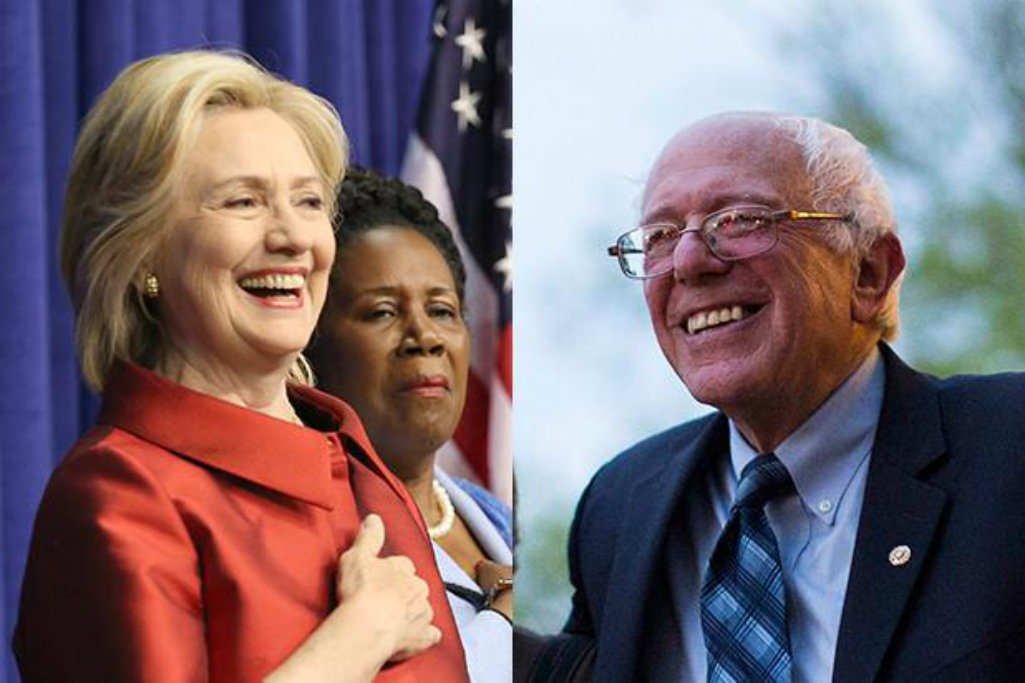 Webcast from the Murphy Institute:
Friday, September 18, 2015, 8:30am - 10:15am
We're sorry to say - this event is full! In response to the tremendous interest, we're arranging for a livestream of the event. You must RSVP so that we can email you the link to the webcast the day before the event.
Unions, Workers, and the Democratic Party
Regardless of who becomes the Democratic Party candidate for President in 2016, organized labor is poised once again to spend millions of dollars on the Democratic candidate. What is labor shopping for? What is it likely to get for its political money? How will it determine whether or not its resources were wisely spent? Will the larger, diverse working-class find a distinct voice in a political environment dominated by big money?
Speakers:
Randi Weingarten, President, American Federation of Teachers
Larry Cohen, Making Progressive Politics Work; former President, Communications Workers of America
Juan Gonzalez, reporter for Daily News and co-host of Democracy Now!
Basil Smikle, Executive Director, New York State Democratic Party
Moderated by Ed Ott, Distinguished Lecturer, The Murphy Institute
Click on Link below to see invite and register!

The Joseph S. Murphy Institute
25 W 43rd St, New York, NY, United States
New York, NY 10036