Global Left Midweek - Focus on Vietnam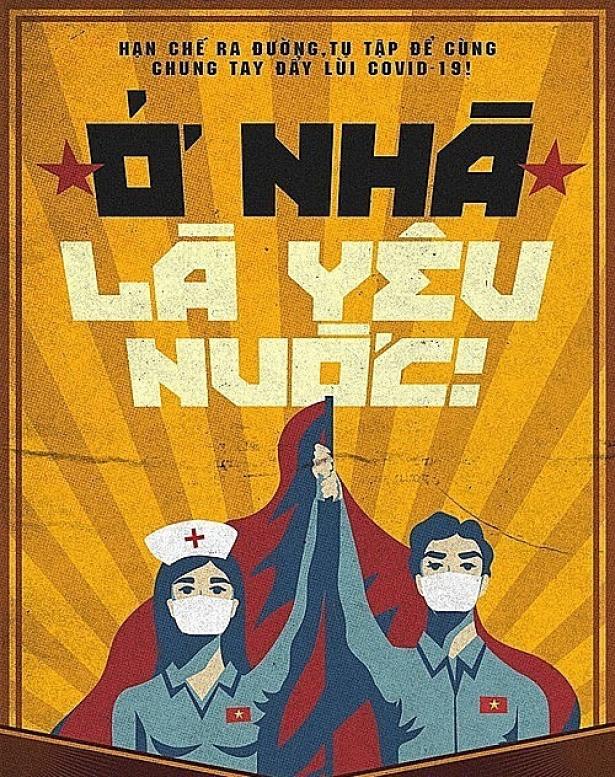 Vietnamese poster urging quarantine. Credit,Le Duc Hiep
__________
Focus on Vietnam

A Note on Vietnam Independence Day  Bhavya Sukheja / Republic World (Mumbai)
Vietnam CP: The Party and the Workers  Trần Thị Hương / Communist Review (Hanoi)
New Virus Wave Hits Ho Chi Minh City  / Nhân Dân (Hanoi)
Government and Social Response  Grady McGregor / Fortune (New York)
The Unions Step In  Joe Buckley / The Diplomat (Washington DC)
__________
Brazil: PSOL Leader Speaks
Guilherme Boulos / New Left Review (New Left Review)
Boulos owes his ascent to the combination of his own gifts with the gravity of the plight of the 'roofless' and the cataclysm of health care in Brazil. The debacle of Bolsonaro's tenure has redrawn the institutional map of the country.
__________
UN Climate Report Indicts Capitalism
Juan Bordera, Fernando Valladares, Antonio Turiel, Ferran Puig Vilar, Fernando Prieto, and Tim Hewlett / MR Online (New York)
Any transition must take into account historic differences in emissions between countries, differences between rural and urban worlds, and the skyrocketing economic inequalities between the poor and increasingly obscenely rich.
__________
The World of Work in Transition
Carlo Fanelli and Heather Whiteside / Socialist Project (Toronto)
Pushed to the margins, workers are in the fight of their lives, against the daily precariousness of life under capitalism. Globally, poverty rates have risen sharply with close to one-hundred million joining the ranks of the extreme poor.
__________
How the Far Right Hijacked Spain's Indignados
Diana Cariboni / openDemocracy (London)
Spain's anti-austerity 15-M protesters, also known as the Indignados, inspired Occupy Wall Street. But according to WikiLeaks, the far Right also tried to exploit the moment and public anger to build their own movements.
__________
Remembering Gail Omvedt
V Geetha / Scroll (Cambridge MA)
The questions she raised, of India's elitist state, its casteist biases, and the parasitic plundering of agrarian resources, remain. What she saw — what land means to women, and the value of their labour — need to be addressed by the Left.
__________
The German Election
Die Linke's Prospects  Mario Candeias / Rosa Luxemburg Stiftung (Berlin)
Crisis Mode  Albert Scharenberg / Rosa Luxemburg Stiftung (Berlin)
__________
China in Search of Allies
Francesco Sisci / Settimana News (Bologna)
What is China's narrative? China wants to make life better for the Chinese, fine, and then what about other countries? Will China be the dominant power in a constellation of lesser countries in the world?
__________
Sudan's Revolution Struggles to Survive
Mohammed Elnaiem and Dr. Mohammed Abdelraoof / Roar (Amsterdam)
The Sudanese military and civil opposition are in political agreement. Meanwhile, the revolution is carried forth by grassroots organizers.
__________
Western Sahara, Morocco and Algeria
Alex MacDonald / Middle East Eye (London)
Sahrawi activists in Western Sahara say they are in fear of increased repression by Morocco following the severing of ties between the kingdom and Algeria.