Global Left Midweek - February 23, 2022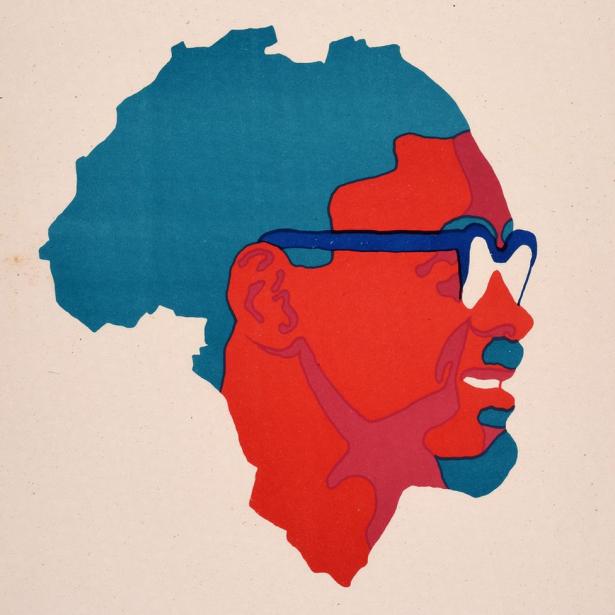 Patrice Lumumba honored by OSPAAAL. Credit,Alfredo Rostgaard
__________
Accomplishments of Brazil's Landless Movement
Stellan Vinthagen / Waging Nonviolence (Brooklyn)
Brazil's MST have achieved something even Gandhi never could: the combination of constructive alternatives with broad-based resistance.
__________
The Warmongers and the Peace Movement
Tariq Ali / New Left Review (London)
Labour leader Keir Starmer has launched an attack on the UK peace movement. Starmer rails that Stop the War is 'giving succour to authoritarian leaders' and 'showing solidarity with the aggressor'. This tired old slogan was raised against the Campaign for Nuclear Disarmament in the 1950s and the Vietnam Solidarity Campaign in the 60s.
__________
Labor Moves the Needle in India and Indonesia
Nithin Coca / Equal Times (Brussels)
At the end of 2021 in Asia, two hard-fought movements saw their efforts bear fruit as workers saw victories in India and Indonesia against government moves to reduce labour rights in the name of economic growth.
__________
New South Wales Nurses Hit the Bricks Hard
Just the Beginning   Newcastle Herald (Newcastle NSW)
White-Hot Anger   April Holcombe / Red Flag (Sydney)
Photos   Pip Hinman and Viv Miley / Green Left (Sydney)
__________
The Left and State Censorship Powers 
Dimitri Lascaris / Canadian Dimension (Winnipeg)
Leftists must oppose the suppression of dissent—even when we disagree with the dissenters.
__________
New Pink Tide Struggling Into Life
Social Movements from ALBA Countries  Zoe Alexandra / Peoples Dispatch (New Delhi)
Honduras's Castro  Nili Blanck / Foreign Policy (Washington DC)
Chile: Boric's Challenge  Ricardo Martner / Al Jazeera (Doha)
Perú on Thin Ice  / Andina (Lima)
Bolivia: Thick as Thieves  Forrest Hylton / London Review of Books
__________
Labor in Egypt
Hossam el-Hamalawy / New Frame (Johannesburg) 
The Egyptian labour movement has a long history of resistance, but the current repressive regime is coming down hard on independent trade union organising.
__________
Strikes in Vietnam
Phan Duong and Duc Hung / VnExpress International (Hanoi) 
Workers disagree with the wage payment format and salary raises, which is the main reason for striking work and labor conflicts, according to Phan Van Anh, a leader of the Vietnam General Confederation of Labour. 
__________
Fighting Fascism Down Under
Evan Smith / Jacobin (New York) 
Far-right organizing in Australia is nothing new. But time and again, coalitions of anti-fascists, union militants, and community organizations have stymied the far right's rise. That history stands as a resource for the Left to draw from today.
__________
Revolutionary Lives
Resistance Leader Mildred Harnack   Rebecca Donner / HistoryNet (Arlington VA)
Martyred Organizer María Elena Moyano   Néstor David Pastor / NACLA Report (New York)
Scholar Mahdi Amel   Gilbert Achcar / Haymarket Books (Chicago)
An Innovator, Jenny Marx   Harrison Fluss and Sam Miller / Tribune (London)
Forebear Ashfaqulla Khan   Harshvardhan / National Herald (New Delhi)
Philosopher Karl Korsch   Darren Roso / Spectre (Brooklyn)
Initiator Patrice Lumumba   Okello Oculi / THISDAY (Lagos)