Tidbits – March 17, 2022 – Reader Comments: War in Ukraine – Readers Respond; Oil SuperProfits; Puerto Rico; Rev. William Barber II; N0-Knock Warrants; Housing; Challenging the Far Right; Resources; Announcements; More…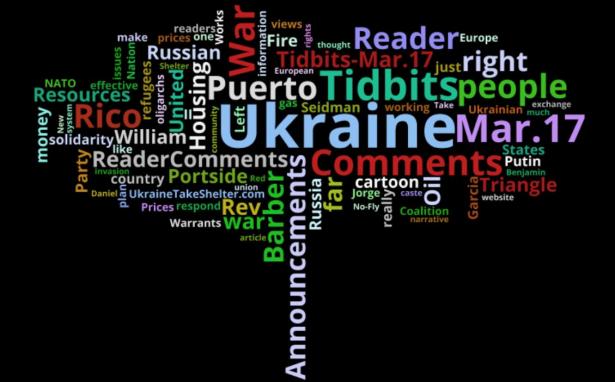 Tidbits - Reader Comments, Resources, Announcements, AND cartoons - Mar.17, 2022,Portside
Resources:
Announcements:
It's not solidarity to tell working class people in your own country to suck it up so Exxon can meet their quarterly earning goals
 
Americans- I've seen the "don't be mad about gas prices you could be in a cold train station fleeing war" meme a bunch of times. And I've been in and out of a cold train station all week with people fleeing war and you should be absolutely infuriated about gas prices.
There are people in oil companies making billions off this crisis and the US could nationalize the industry and stop the profit motive. Not to mention that a lot of the underlying causes of this war (and almost all wars for the past 50 years) are due to the needs of the richest people on the planet to make more money off of oil and gas. So stay mad about those prices, you're not hurting anyone in these train stations by pointing out how awful these companies and the politicians who protect them are.
It's not solidarity to tell working class people in your own country to suck it up so Exxon can meet their quarterly earning goals.
Molly Shah
March 11, 2022
post on Facebook
(re-posting with permission)
Gas Prices: How It Works  --  cartoon by James MacLeod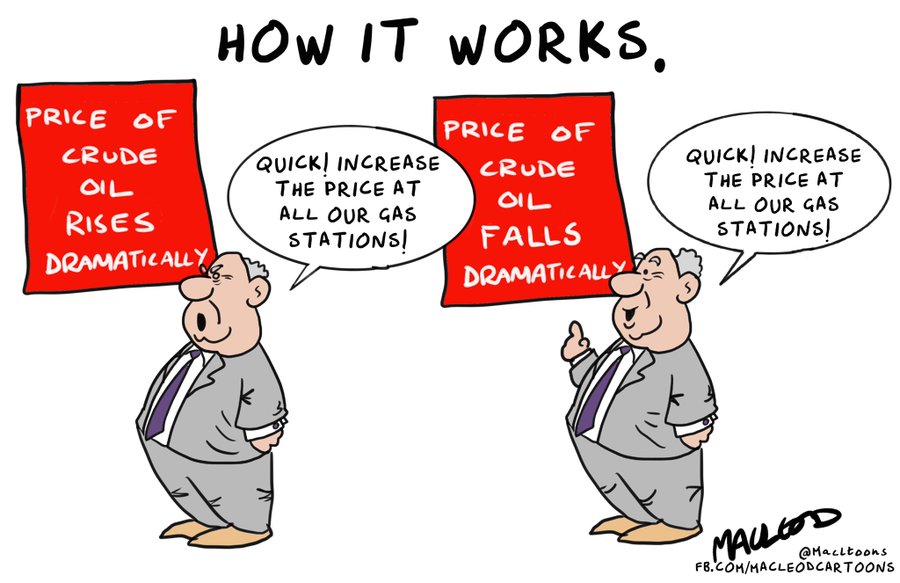 James MacLeod
March 15, 2022
DrMacLeodCartoons
Re: The Geopolitical Consequences of the War in Ukraine
 
This analysis from the Rosa Luxemburg Foundation is excellent, especially because it so effectively demolishes the pro-Putin line of some western leftists. And it is especially important given the source which is so closely linked to the German Left Party.
Stan Nadel
      =====
The following is an exchange of views on the war in Ukraine. It begins with a slightly edited version of a letter Pete Seidman, a leader of the U.S. Hands Off Cuba and Venezuela coalition in Miami, sent to Medea Benjamin, co-founder of Global Exchange and Codepink: Women for Peace, and Nicolas (Sandy) Davies, an independent journalist and researcher for Codepink.
Seidman is responding to the article by Benjamin and Davies "How the US Started a New Cold War with Russia and Left Ukraine to Fight It." The latter appeared on February 28, 2022, in CommonDreams and is republished below. The compilation includes replies by Davies and Benjamin to Seidman, which appear immediately after Seidman's letter and are published with the authors' permission.
Cassia Laham, a leader of the United National Antiwar Coalition (UNAC), published an article on March 1, headlined "No To NATO," which expresses views similar to those in the CommonDreams piece. It is also republished at the end of this exchange for the information of our readers.
World-Outlook is publishing this exchange of views because of the importance of the issues involved for antiwar fighters and others. The editors of World-Outlook share Seidman's views.
An Exchange of Views on the War in Ukraine
Geoff Mirelowitz
Posted on Portside's Facebook page
Re: A Criminal War Ushers in the Worst of Times in Ukraine, Russia, and Europe
 
He has seen much and understood much.
Paul Buhle
Re: We Call on Biden to Reject Reckless Demands for a No-Fly Zone
 
This is a case of dangerously misleading naming. Most people hear "No-Fly" and think this is some kind of diplomatically negotiated and enforceable truce/stalemate/stall...
It's not.
Tracy Ann Essoglou
Posted on Portside's Facebook page
      =====
No no-fly zone!
David Zaiss
Posted on Portside's Facebook page
      =====
He has
Sam Webb
Posted on Portside's Facebook page
It Can't Get Any Worse  --  cartoon by Dave Whammond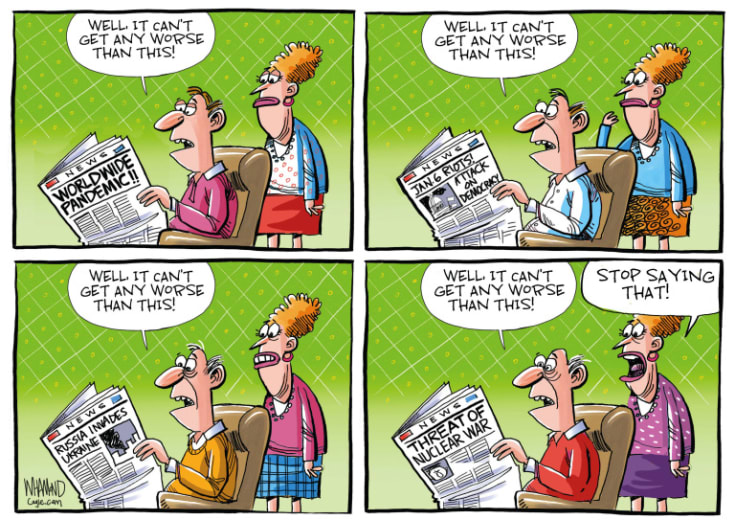 March 9, 2022
The Dying Colonialism: End War Profiteering
 
I object
1. that Ukraine is the hill that we choose to die on;
2. I object to NATO in its present form, it is composed of Europe's colonial powers plus the U.S.
3. It repeats the errors of Versailles and Yalta in not including other nations. With that said: I consider anyone who invades another country and or threatens to use nuclear weapons a war criminal. This includes war profiteers.
4. I am angry that in this day and age that we judge people according to the color of their skin. I mentioned to Jorge Garcia that I thought something was up. MSNBC, god's gift to liberals, was running photos of Ukrainian violinists and choruses, visuals are important. I mentioned this to Jorge Garcia, and he responded:"A child seven years old, gets to the border if, from Ukraine, is greeted as a hero put in a cage if from Honduras." Well, the chickens have come home to roost and the colonial caste system must go.
Examine union contracts, who comes first and who is last and underneath se siente el sistema de castas. It is controlled by the fathers who determine who is who is legitimate and not.
A caste system is a terrible  institution that has left many psychologically damaged.
In the time that follows, I am 89, I want to discuss the caste system in the United States and the psychological damage it has caused, and why the people of the Third World and indigenous Americans are people Too.
Rudy Acuña
Its long past time for NATO/Biden/Ukraine to agree to a non NATO, non nuclear NEUTRAL Ukraine and END THIS WAR!
Andrew Smith
Posted on Portside's Facebook page
      =====
So we just ignore the 2014 coup, the Nazis, and call NATO a non-threat.
Dale Jacobson
Posted on Portside's Facebook page
Russia's Hero  --  cartoon by Clay Jones/Claytoonz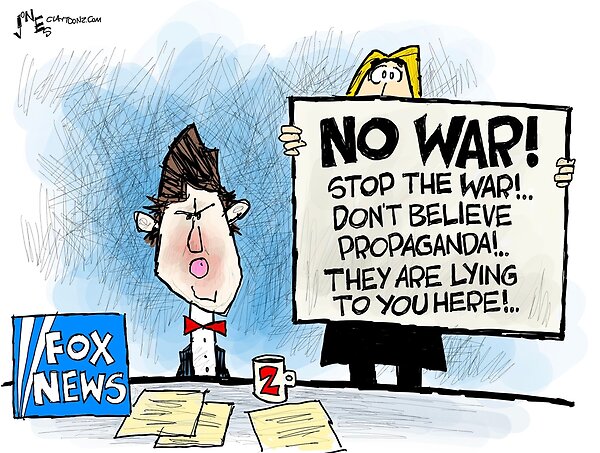 Fox News should have heroes like Marina Ovsyannikova instead of treasonous cowards like Tucker Carlson.
Clay Jones
March 16, 2022
Claytoonz
Re: Oil Companies Are Making a Fortune From Soaring Prices
 
Capitalism at its' best.
Jean Douthwright
Posted on Portside's Facebook page
      =====
Windfall profit tax anyone?
Wendy Coretz Bennett
Posted on Portside's Facebook page
Re: Crack Down on Russian Oligarchs by Cracking Down on Us Tax Havens
 
100% on the same page.  I can't imagine the inner circle of oligarchs still see this pointless invasion of Ukraine as a positive development.  There's no upside to any of this, other than amplifying Putin's delusions of grandeur, trying to "resurrect" his imaginary Russian empire.
The inner circle of oligarchs and generals were sold a narrative from Putin, claiming it would all be over in a couple of days, and then Ukraine could be plundered for whatever resources are of interest.  Well, no, not really.
Now Putin is asking China for money and military tech. That is very telling desperation, as the current day Russia is much more fragile and precarious than many have thought.  As for going into WWII with nukes and all that, no one really wants this on either side of the fence.
At some point, if Putin really did start trying to launch nukes, Putin's relevance would completely disappear, as might Putin himself.   The Russian oligarchs may be ruthless and greedy, but they're not stupid.
Charles
Sebastopol, CA
      =====
This is only the tip of the US in enabling the post-Soviet oligarchy.
Eleanor Roosevelt
Posted on Portside's Facebook page
      =====
The appalling and deplorable Russian invasion of the Ukraine (count me as appalled and deploring it) has created some opportunities. We can reduce our use of oil and gas by investing in solar and wind (which will reduce  dependence on Russia.  And, as explained here, we can crack down on tax havens and their use by Russian (and American) oligarchs. Thanks to Portside for the link and to David Richardson for the hedzup.
Daniel Millstone
Posted on Portside's Facebook page
Re: Puerto Rico Hasn't Had the Opportunity to Develop Its Own Economic Future
 
"There are a lot of root causes to Puerto Rico's debt. But one overarching part of this narrative is the fact that Puerto Rico has been a colony of the United States since 1898.
And it hasn't had the opportunity really to develop its own economic future, economic plan, without the United States' imposition.
Janine Jackson interviewed the Center for Popular Democracy's Natalia Renta about the Puerto Rican debt deal for CounterSpin."
Miriam Haiman-González
Posted on Portside's Facebook page
      =====
That's nonsense...Puerto Rico was a slave colony of the Spaniards..the same sr.names of the Spaniards are still sucking the life of the island..the United States private sector has an interest in Puerto Rico because is a way to make money and not report it in its entirety...it is the same with Guam...a territory not to be registered for its convenience.
The Jones Act, a binder to keep Puerto Rico from developing.85% of Puerto Rico goods are controlled by the U.S. not allowing it to deal on the free market..I'm not talking politics but economics..the rich lives from the poor..is where the money is..the does not make money from the rich..the sell where the demand is ...and that is the poor...that is where the money is made.."butter and guns"..
Sandy Ruiz
Posted on Portside's Facebook page
      =====
The fact that we are citizens and don't have the same rights as every citizen in the United States.
Letty Concepcion
Posted on Portside's Facebook page
Re: Modern-Day Moses: Rev. William Barber II
 
When oblivious folks say, "We need another Martin Luther King today," I always respond, "We've GOT one - you just don't know who he is!"
(Of course, most of the folks who openly pine for "another MLK" are thinking of the false depiction put forth by conservatives - the innocuous, non-confrontational "Let's just all be fwends an' get along!" caricature. They'd freak out at King's genuine radicalism if he DID somehow reincarnate. They're not actually LOOKING for the progressive modes of thought that King - or Barber - would offer them.)
Reed Fromer
Posted on Portside's Facebook page
      =====
Rev. Barber is a great advocate for all!
Mark E. Zink
Posted on Portside's Facebook page
      =====
I Love Our Reverend William Barber 
Lourdes Rodriguez-Acosta
Posted on Portside's Facebook page
      =====
Rev Barber and the campaign to stir a nation. June 18 in D C.  November your polling station.
Beth Edelman
Posted on Portside's Facebook page
Re: What Congresswoman Ilhan Omar's New Bill Means for People of Color
 
No-knock warrants endanger lives, including the lives of police.
Norm Littlejohn
Posted on Portside's Facebook page
      =====
It will mean nothing except in the narrow instances where the actors are Federal employees. Since most no knocks involve local law enforcement actors, I fail to see how this will have any force or effect.
Carl Foster
Posted on Portside's Facebook page
Re: Leaded Petrol May Have Lowered the IQ of over Half the US Population
 
Add to this the lead in paint and water pipes.
Jorge Garcia
Re: How Hawaii Activists Helped Force the Military's Hand on Red Hill
 
Stories like this give us hope. After sustained protests from local organizations and activists, the Pentagon agreed to close a fuel storage facility near Pearl Harbor that had been contaminating Red Hill's underground water reservoir.
"The sudden about-face came amid unrelenting political pressure from a community that had unified around the issue in what supporters are calling a testament to people power.
'It was regular people, community organizers, kanaka maoli, aloha aina who made this happen ... It was the result of concerted, organized, persistent pressure from the community."
Posted on Portside's Facebook page
Re: The Great Housing Inflation as a Long-Term Policy Failure
 
This is an excellent piece. I am very active in housing issues here in Montclair, NJ, focusing on getting ADUs permitted in single family zones. There is a lot of resistance. We are also supporting rent increase limits, which will go to a referendum in May. The landlord bloc is outspending us enormously.
I am posting your article on Facebook and will email the link to members of my organization.
Frank Millspaugh
      =====
BRAVO!!!! An EXCELLENT report.  Thank you
Arthenia Heaven
Re: The Revolution Will Not Be Tweeted
(posting on Portside Culture)
 
"All grand narratives appear to be dwindling..."?! Author doesn't seem to have noticed climate change, the grandest and most global narrative yet. The kindling has been laid in every medium and the fire is just beginning to catch. (And not only in the most painful sense.)
Jane Collins
Posted on Portside's Facebook page
Re: 'Drive My Car' Review: A Director Takes Your Heart for a Spin
(posting on Portside Culture)
 
Currently showing on HBO (along with the new Westside Story)
Elinore Krell
Posted on Portside's Facebook page
Amy's Kitchen Boycott (Working Families Party)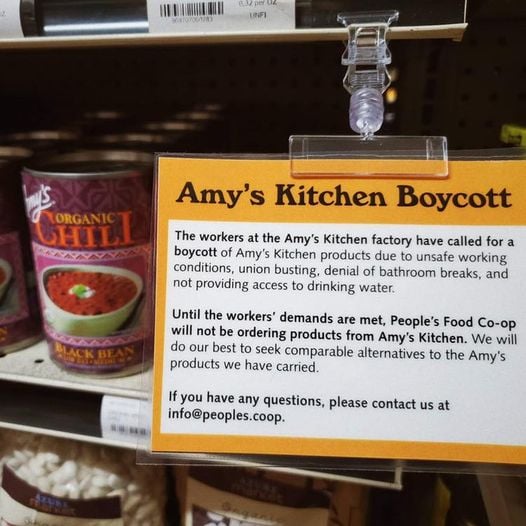 Housing for Ukrainian Refugees (Ukraine Take Shelter)

What is Ukraine Take Shelter?
UkraineTakeShelter.com is an independent platform connecting Ukrainian refugees with potential hosts and housing.
This website is a public bulletin. We encourage everyone with spare space to post a listing and to mark their listing as filled once they have successfully taken in refugees.
Who developed this website?
UkraineTakeShelter.com was developed by two Harvard students, Avi Schiffmann and Marco Burstein.
You can contact us for inquiries or press at: ukrainetakeshelter@gmail.com.
To host refugees, click here.
Why did we make this website?
We made UkraineTakeShelter.com so that refugees could get in contact with potential hosts as fast as possible.
What information do you need?
For refugees, UkraineTakeShelter.com asks for your nearest city to display the closest listings. We do not track your precise location.
Hosts are only required to provide minimal information, such as their city and contact information.
Special Thanks
We would like to thank Margaux Alix, Katy Durner, Alexander Garcia, Frantisek Hrdina, Iryna, Kyle Kashuv, Joanna Krawczyk, Lukas Jarasunas, Markian, Adelina Mihaylova, Miguel Piedrafita, Ella Quijada, Guillaume Santial, Nathaniel Shrenk, Sophie Schaked, Claudia Soria, Mariana Talos, Thierry, Sarah Truong, Daniel Villani, and Zuzana Zemberova.
¡No pasarán! 2022  - plan the most effective ways of challenging the far right - March 19 (Party of the European Left, Die LINKE, and transform! europe)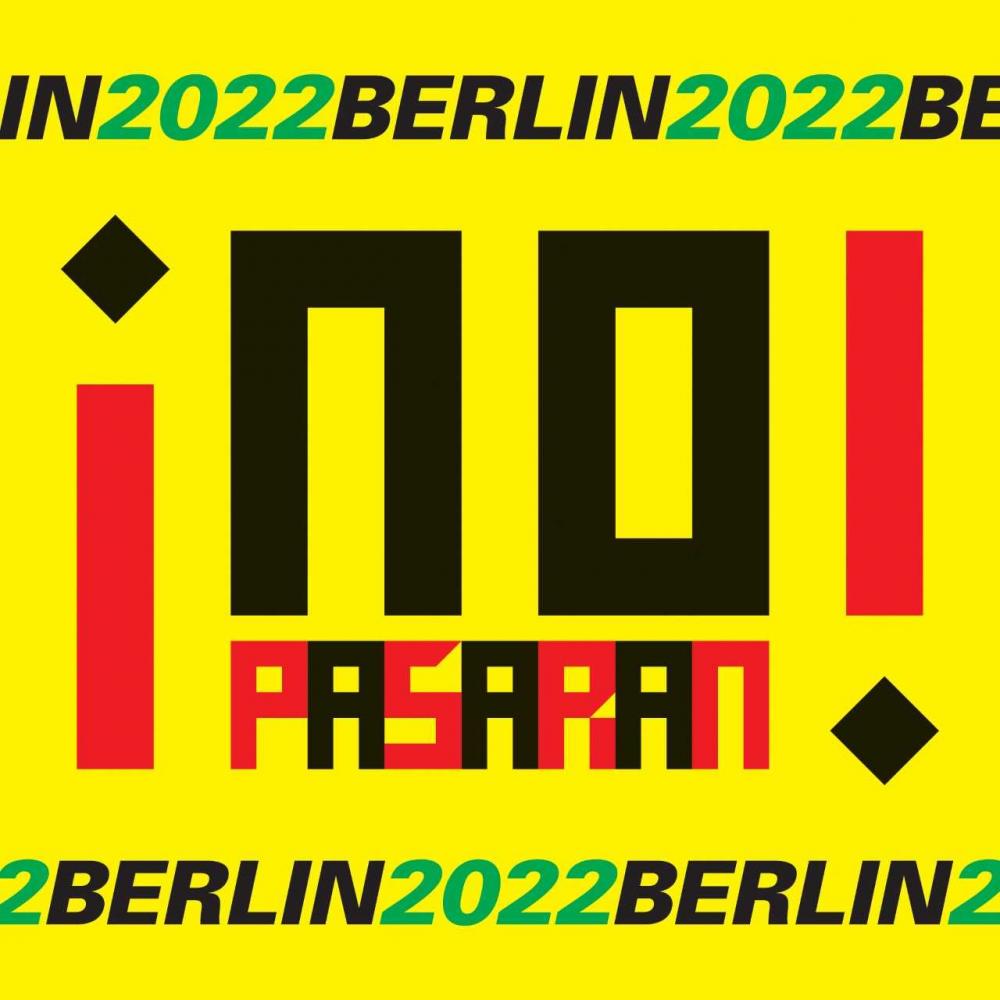 The ¡No pasarán! 2022 international conference, organised by the Party of the European Left, Die LINKE, and transform! europe brings together activists and experts from Europe and beyond to plan the most effective ways of challenging the far right.
 
Next Saturday, 19 March, from 10.30 to 18.30 (CET), in Berlin and online.
To register, click here.
 
The first part of the conference will focus on the internationalisation of the far right, the role of neoliberalism and war in its rise, the far right's attacks on rights and liberties, the increase in racism and Islamophobia, and how the pandemic is used by the far right.
In the second part, we will focus on how to fight back, on strengthening grassroots work, movements and alliances, international solidarity and coordination, migrant self-organisation and solidarity with migrants, as well as effective trade union action across borders.
Full schedule and listing of conference panel participants - click here.
 
See you at the conference!
Nation Conversation: Why Banning Books Never Works - March 23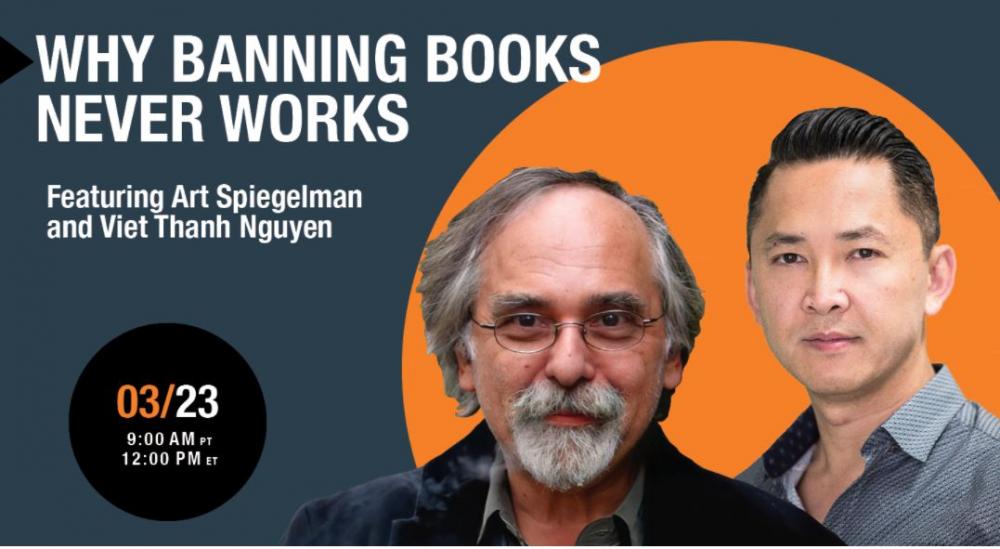 After the McMinn County School Board voted in January to remove Maus, a Pulitzer Prize-winning graphic novel about the Holocaust, from its curriculum, the issues of book banning and the right's nationwide campaign to reshape what students are reading in public schools gained renewed national attention.
An immediate result of the board's decision were soaring sales of Maus, which occupied the top spot on Amazon for weeks. As Art Spiegelman, the book's author, pointed out in several interviews, banning books just makes them more popular. Despite this obvious truism, books have been the targets of bans in America for more than a century and the practice is again on the rise.
Join a conversation with Spiegelman, Pulitzer Prize-winning novelist Viet Thanh Nguyen, and Nation Editorial Director and Publisher Katrina vanden Heuvel about why banning books is really about circumscribing empathy and how we can fight against the terribly wrong direction this sort of censorship sends us.
Please join us to hear two of America's most highly regarded writers discuss how we can effectively oppose our country's creeping cultural censorship. There will be ample time devoted to audience questions and conversation. All proceeds directly support The Nation's journalism.
If you have any questions, please email us at events@thenation.com.
Virtual Commemoration of the 111th Anniversary of the Triangle Shirtwaist Factory Fire - March 25 (Remember the Triangle Fire Coalition)
 
A Tribute to Ed Vargas
Friday, March 25, 2022, 5:30 PM ET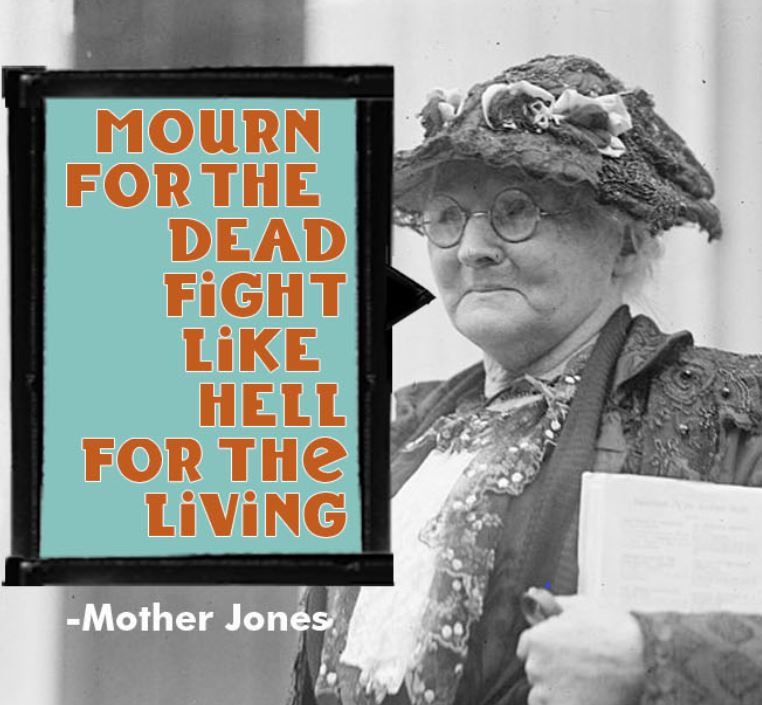 Frontline workers, organizers, teachers, students, and many friends will gather to honor the 146 young workers killed in the 1911 Triangle factory fire as we stand with workers fighting for social and economic justice today.
The ceremony will be ASL (American Sign Language) interpreted + simulcast in Spanish and Mandarin Chinese.
The Remember the Triangle Fire Coalition connects individuals and organizations with the 1911 Triangle Factory Fire — one of the pivotal events in US history and a turning point in labor's struggle to achieve fair wages, dignity at work and safe working conditions. Outrage at the deaths of 146 mostly young, female immigrants inspired the union movement and helped to institute worker protections and fire safety laws. Today, basic rights and benefits in the workplace are not a guarantee in the United States or across the world. We believe it is more vital than ever that these issues are defended.