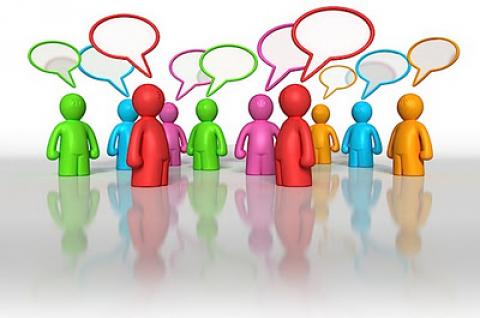 Reader Comments, http,//bytesdaily.blogspot.com/
Moderators
Every one of them should file a lawsuit against walker directly. Make him defend himself in civil court repeatedly.
Mark Binder
==========
Charles Morris's observations and suggestions around the question of members-only bargaining deserves close attention, followed by a full-blown discussion/debate among labor activists and friends.  He's absolutely correct about the role of minority (or, pre-majority) bargaining and representation in the expansion of organized labor in the '30s and '40s.  In addition to auto and steel, in Pennsylvania both General Electric and Hershey Foods recognized the representational rights of pre-majority unions in matters concerning the unions' members, and Hershey signed a contract with the minority represented by the hastily organized Chocolate Workers of America, CIO, Local 1 in 1937.  There are negative possibilities to be considered, of course; but the potential of such a strategy -- as recognized by SEIU, the Teamsters, the UE, CWA and others in the instances cited by Morris -- must be pursued.
Another angle of the question to be considered should be the similar issue raised by right-to-work laws and the situations that they create.  Why should unions in those environments be required to represent persons who choose to remain non-members with the expectation that members' dues should be expended upon upholding the incomes and working conditions of those who wish to be "free" of unions?  Really!
Jim Young
Professor of History, emeritus
Edinboro University  
Dam dirty shame.
William Reed 
Reassuring to know this ancient history. Now how do we reverse this trend of the last 5,000 years or so?
Susan Ackoff-Ortega
Portside readers are hopefully savvy enough to distinguish between well-grounded science writing and writing about science with an ideological axe to grind.  John Horgan's "Survey of Earliest Human Settlements Undermines Claim that War has Deep Evolutionary Roots" (Portside 8/4/13) is an unfortunate example of the latter.  
Horgan opens his blog post with a reference to "the Deep Roots Theory of War."   What he doesn't state in the post is that there is no such theory.  Rather, it's a meme he created to lump some well-known and well-respected scientists with whom he disagrees into one theoretical box.  He then attacks them for their alleged belief "that war is ancient and innate" - the words Horgan uses to describe his made-up theory.   
In the blog post, Horgan specifically refers to the psychologist Steven Pinker as a "Deep Rooter."  Steven Pinker is the author of "The Better Angels of Our Nature," published in 2011, the year before Horgan's much thinner "The End of War."  Pinker, in his remarkable 700 page  "Better Angels," is quite emphatic in stating his belief that war is not an innate human trait. Specifically, Pinker writes:
Marc Beallor
Honduras gets next to no coverage, so every little bit helps. Important national elections coming up there, with coup-deposed ex-President's wife a strong contender, so more imperial maneuvers in conjunction w/ local elites probably coming.
In solidarity,
T.M. Scruggs
By Fernando Andres Torres
August 8, 2013
He is now the 109th grandchild recovered by the Grandmothers of Plaza de Mayo since 1983. There are still about 400 missing children born in captivity from disappeared political prisoners and adopted illegally by military families and their friends
Estela de Carlotto, President of the organization announced "with great happiness the restitution of the identity of Pablo Germain Athanasiú Laschan", son of Chilean revolutionaries Frida Laschan Athanasiú Mellado and Angel Athanasiú Jara, both refugees from neighboring Chile where they were members of the Chilean Movement of the Revolutionary Left.
Lifting a picture of a baby de Carlotto said "so was the child when he was snatched from his mother's arms".  The baby was born October 29, 1975 and on April 16, 1976, the couple and little Pablo were kidnapped from an hotel in a raid by security forces as part of Operation Condor; a coordination campaign by Latin American's secret police that kidnapped and killed hundreds of people, condoned and supported by the U.S.'s Henry Kissinger.
The Grandmothers of the Plaza de Mayo is a Human Rights organization created by fourteen relatives of missing political prisoners in 1977 during the military dictatorship of commander Jorge Videla.
Pablo Athanasiu, now 38, was contacted in April this year, "and about a month ago, agreed to take the immunogenic test that determined, at 99.99 percent, his link to the Athanasiu Laschan family." He is now the 109th grandchild recovered by the Grandmothers of Plaza de Mayo since 1983. According to the organization, there are still about 400 missing children born in captivity from disappeared political prisoners and adopted illegally by military families and their friends.
In July 2012, nine former military officials were convicted of carrying out a plan for appropriation of children snatched from their prisoner parents. Among those convicted was former dictator Videla, who died in May 2013.
Aug. 1, 2013
The Alliance of Progressive Labor (APL) called for the immediate arrest of the suspects behind the murder of two local transport group leaders.  In an interview with Rappler, APL Secretary-General Josua Mata condemned the killings, saying it was part of a "culture of impunity."
The most recent crime involved Kagi Alimudin Lucman, 47, who was killed by a lone gunman on July 18. Right after he took his 3 children to school, Lucman was shot in front of Cotabato City State Polytechnic College at about 7 am while he was driving his multicab jeepney.
Lucman was the president of the Notre Dame Village Operators and Drivers Association (NDVODA), a transport group affiliated with the National Confederation of Transportworkers' Unions (NCTU)-APL since 2010.
Two weeks before Lucman's death, transport leader Antonio "Dodong" Petalcorin was murdered in Davao City.
Earlier this year, on January 25, Emilio Rivera, then head of the Matina Aplaya Transport Cooperative (MATRANSCO) was also gunned down by unknown suspects.
UK-based Nigerian-born playwright and singer Tayo Aluko is coming from England to perform this dynamic one-man show on the life of Paul Robeson and will be accompanied on piano by the amazing Tammy Hall.  Vukani Mawethu Choir will open this only Bay Area show, so please come join us!  Feel free to share widely...
Call Mr. Robeson, an award-winning play which received a standing ovation at New York's Carnegie Hall in February 2012, and was last seen in San Jose and Richmond last February, is to be performed  at Freight & Salvage Coffeehouse on Sunday August 11, with the Oakland-based Vukani Mawethu Choir opening the proceedings.
Call Mr. Robeson. A life, with songs. 
This roller-coaster journey through actor/singer Paul Robeson's remarkable life highlights how his radical activism caused his downfall. It features some famous songs (including a dramatic rendition of Ol' Man River), some of his speeches, and a defiant testimony to McCarthy's Senate House Un-American Activities Committee.
The monodrama has sold out several leading venues around the UK, and has been a hit at a number of Bay Area venues in the past, including EXIT Theatre and Phoenix Theatre, San Francisco; Black Rep, Berkeley; Dragon Theater, Palo Alto and East Bay Center for the Performing Arts in Richmond, where he performed in February 2013.
The Freight and Salvage performance is the first performance on a month-long tour of the USA and Canada this summer.
Tel: (510) 644-2020
Bay Area Paul Robeson Centennial Committee
by Bill Fletcher Jr
Jerry Tucker: The Person, the Mission and the Legacy
Register Now:
Jerry Tucker was a seminal figure in the late 20th and early 21st Century U.S. labor movement. Many of you knew him, were inspired by him and mourned his passing in October 2012.  He saw a militant and democratic labor movement as the central player in the pursuit of social and economic justice.  A brilliant strategist of creative, member-driven union campaigns against corporate power, he was an uncompromising advocate of a vision of social unionism that connected workers struggles to the broader issues of class, race, gender and power)
This promises to be an unusual and inspiring gathering at a moment in history in which many of the gains that the working class has made in the past 100 years are being attacked.
Along with his family and friends, the conference will pay tribute to Jerry's life and legacy with music, video and personal testimony. The weekend will include workshops, plenaries and discussion to address the strategies of working class unity and struggle that he passionately fought for in his lifetime.   We hope to address the broad question which Jerry articulated so well, namely: How do we build a powerful social movement and exercise the collective might of the working class through true solidarity, accountability and democracy?
If you knew and loved Jerry or worked with him on his many campaigns and projects, this conference is for you.
If you are engaged in the working class struggles for justice, inside and outside of the labor movement, and are looking for thoughtful strategic discussion and debate on the direction of our movement, this conference is for you.
If you are a young activist seeking to connect with a rich history of struggle and to share your experiences and ideas, this conference is for you.
The Conference is being sponsored by: Center for Labor Renewal, UMSL Labor Studies Certificate Program, Missouri Jobs with Justice.
Dear friends, you might know of a student or recent grad in need of quality training in digital organizing and other online skills. This is an excellent opportunity with folks (including me) who are mindful of the ethical considerations related to working with interns. Please share.
Charles Lenchner
Do you support social justice, equality, and other progressive values? Do your friends rely on you for political news and current events? Do you regularly use social media, blogs, and your smartphone to make your voice heard?
Our interns will be helping to organize training events, our annual organizing training conference, and using our tools in support of local labor struggles that need us. we're a lean organization run by volunteers, which means you'll have plenty of serious responsibilities, if you can handle them. No fetching coffee or photocopying in our office!
The ideal candidate is comfortable with technology, activism and progressive politics. Our ideal candidate wants to make a difference - strengthening labor groups and unions, helping marginalized people organizing from below and progressive political groups fighting for the 99%.
What You Will Learn:
How to plan and manage professional events from A to Z
Organizing software and tools including Salsa, Bit.ly, Google Analytics, WordPress, Thunderclap and more
The makeup of New York's and America's progressive movement(s), including labor, community organizing, and progressive infrastructure
The basics of online marketing as applied towards social good
Nonprofit management skills
Knowledge of current events and comfort with social media
A passion for progressive political change
Highly organized, with an ability to prioritize time-sensitive assignments
Fearlessness - not afraid to be a bold and outside the box thinker
Honesty and integrity in fulfilling your commitments
Use graphics, video editing and web development software
Point to previous leadership experience in clubs, student government and community groups
This is a rolling admission - we accept new interns during August and September.
Minimum commitment is 15 hours/week, preference for 20-40
12 week minimum
Stipends of $500-$1000 a month available (25 hours/week and up)
Suitable for school credit in a variety of majors