Friday Nite Videos | August 6, 2021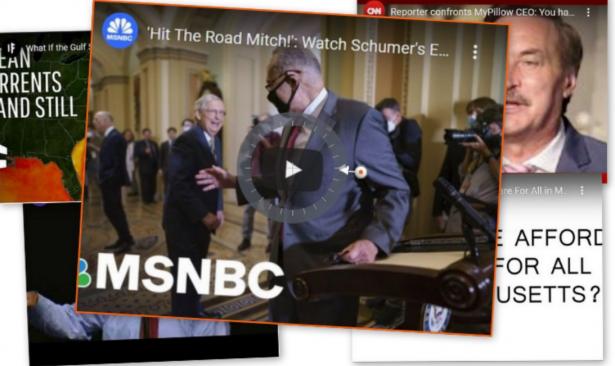 To view an video, click an image below,
Reporter Confronts MyPillow CEO: You Have Proof of Nothing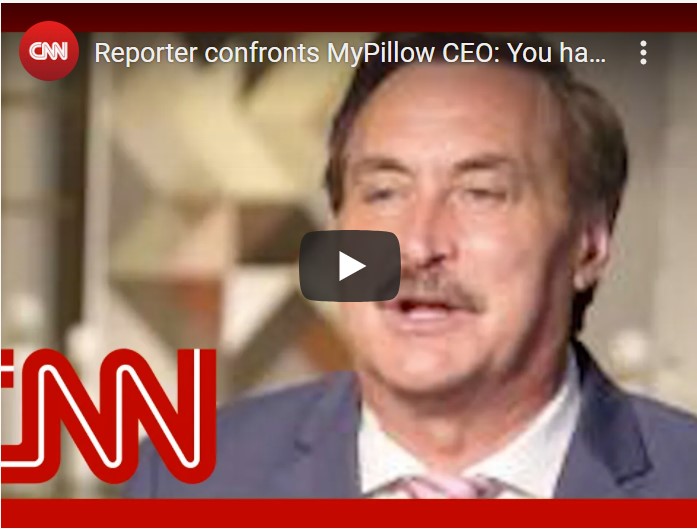 MyPillow CEO Mike Lindell claims he has evidence that 2020 election results were hacked. Cybersecurity experts say his so-called "proof" doesn't add up.
'Hit The Road Mitch!': Schumer's Epic Power Move Remixed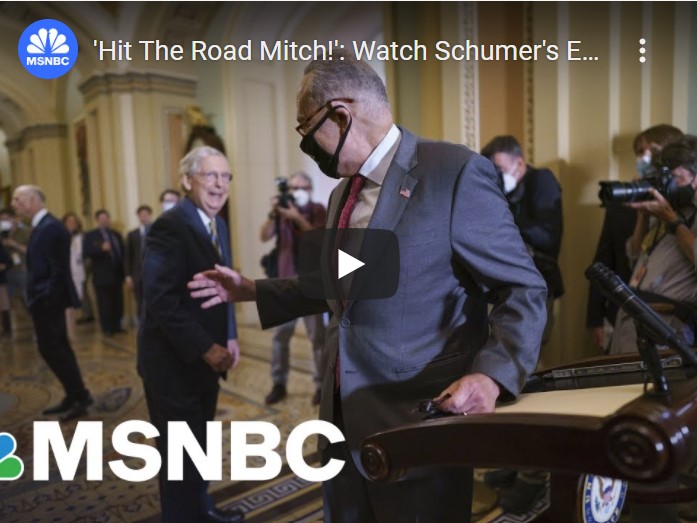 Chuck Schumer to Mitch McConnell: elections have consequences. Ari Melber asked viewers what soundtrack would be right for the moment Schumer makes a power move on McConnell. Here are the top choices.
How Can We Afford Medicare for All in Massachusetts?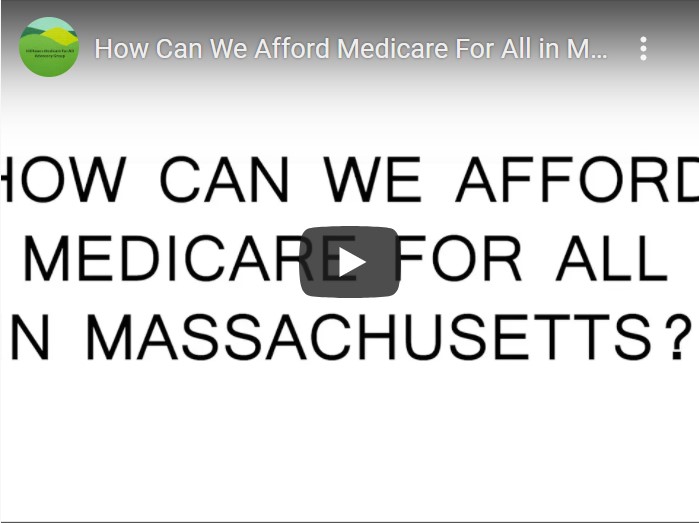 Medicare for All has been discussed for years with little understanding of how it would be financed. Here are some direct and transparent answers.

AFL-CIO's Richard Trumka on Racism and Obama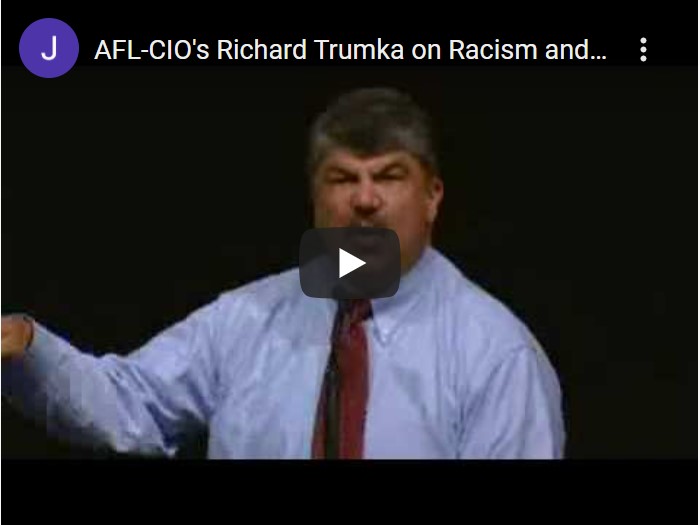 Former AFL-CIO President Richard Trumka died Aug. 5, 2021. Here is the fiery and courageous Trumka as AFL-CIO Secretary Treasurer in 2008.
What If the Gulf Stream Current Stopped?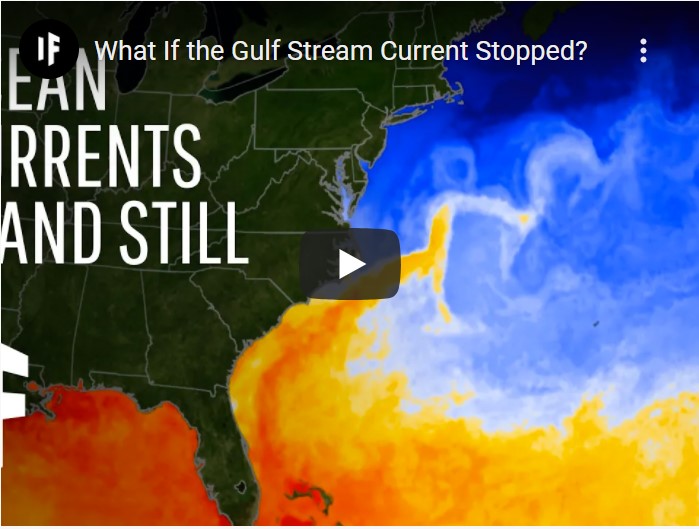 Our planet has seen this before. Its ice has melted. Water levels have risen. Ocean currents have already stopped. The last time this happened was 13,000 years ago.