Tidbits - Sept. 16, 2021 - Reader Comments: 9/11 Failed Policy; Medicare Advantage for Profit Scam; Myth of Robert E. Lee; We Remember Birmingham Church Bombing; Chile; Resources - Jobs Report; Climate Change; Lots and lots of Announcements...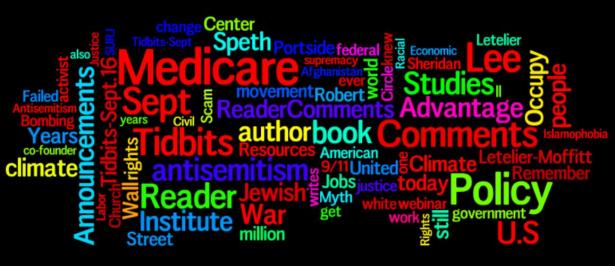 Tidbits - Reader Comments, Resources, Announcements, AND cartoons - Sept. 16, 2021,Portside
Resources:
Announcements:
Re: On 9/11, It's Time for a Reckoning and Reflection of Decades of Failed U.S. National Security Policy
It might help if we weren't always propping up hated kleptocracies throughout the Cold War to today. I get the whole real politik the enemy of my enemy is my friend thing for specific, limited short term goals but of course it's not sustainable. Of course these regimes can't stand after we get tired and go home, in Afghanistan's case after 20 years of supporting corruption and graft on a scale that OF COURSE made it impossible for them to ever stand up a competent government or military. Besides the fact that Afghanistan has never been a country in the way we understand it and we thought we could make it a nice democratic one from scratch? Seriously? Intel failure? Nobody could have foreseen it? Easily predictable with no "intel" at all. Just a minimal knowledge of Cold War era history.
Felice Sage
Posted on Portside's Facebook page
Re: The Decline and Fall of the Roman… Whoops!… American Empire - What Really Matters in the U.S. of A.
The empires rarely -- if ever -- retreat gracefully. 
This U.S. one didn't even after the Vietnam slaughter/debacle.
They have a zombielike way of arising to resume their work, their necessarily counterproductive attempt to find a life free of the fear that's natural for an entity which has wrought such destruction and robbery.
The only life-saver I can imagine is for the populace, or a sufficiently large piece of it, to become resistant to the efforts of those whose only goal is to retain control to rouse enough thoughtless panic among the public and the political culture to allow the continuation of the imperial or neo-imperial project.
Joe Maizlish, Los Angeles
      =====
Britain lost America and Afghanistan, but it gained a world empire in the meantime. It only lost that empire from being exhausted from victories in two world wars. So, is this debacle in Kabul our own Yorktown or Suez for the United States?
Charles Ford
Posted on Portside's Facebook page
Manchin Machinations  --  cartoon by Kevin Siers
Kevin Siers
September 8, 2021
The Charlotte Observer
Re: Medicare Advantage Is a For-Profit Scam. Time to End It
Medicare Advantage Plans can bankrupt sick people while making others extremely rich. During the Trump administration these plans were actively pushed. This strategy was to increase the costs of Medicare. The intent was to eliminate Medicare in favor of privatization. A lot of money made for a very few while most of us were getting ripped off. In so many ways a vote for the far right agenda is to cause financial ruin. Have doubts? Do your homework before you vote!
Jerry Neal
Posted on Portside's Facebook page
      =====
I'm all for Medicare for All, or Universal Healthcare. But until that happens, Advantage plans cover more than original Medicare does. Medicare leaves large chunks of medical expenses to the patients.
I am impatient for Universal Healthcare. (I hope Medicare for All will cover more than Medicare does now.) So what do you propose instead of Advantage in the meantime?
Judyth Hollub
Posted on Portside's Facebook page
      =====
I have a supplemental plan - a bit under $3,000 yearly. After that - no costs or co-payments. I consider it a bargain. Too, I have a pharmaceutical - one of my medications has a list price of over $2,000 - Top cost for that med is $20 or $27 - most of my meds come in about $3.00. Last med cost to me $1.27.
Lillian Gorman
Posted on Portside's Facebook page
      =====
Excellent article.
Joseph Ferguson
Posted on Portside's Facebook page
      =====
YES it is and seniors are scammed everyday by the likes of Wellcare and United Healthcare. Big profits and nothing for the seniors. Stay with original Medicare.
Bob Greene
Posted on Portside's Facebook page
      =====
It was almost killed, but it came roaring back. Such a nasty scam on the elderly
Bill Shortell
Posted on Portside's Facebook page
      =====
also Medicare Disadvantage has narrow provider networks!
Marilyn Albert
Posted on Portside's Facebook page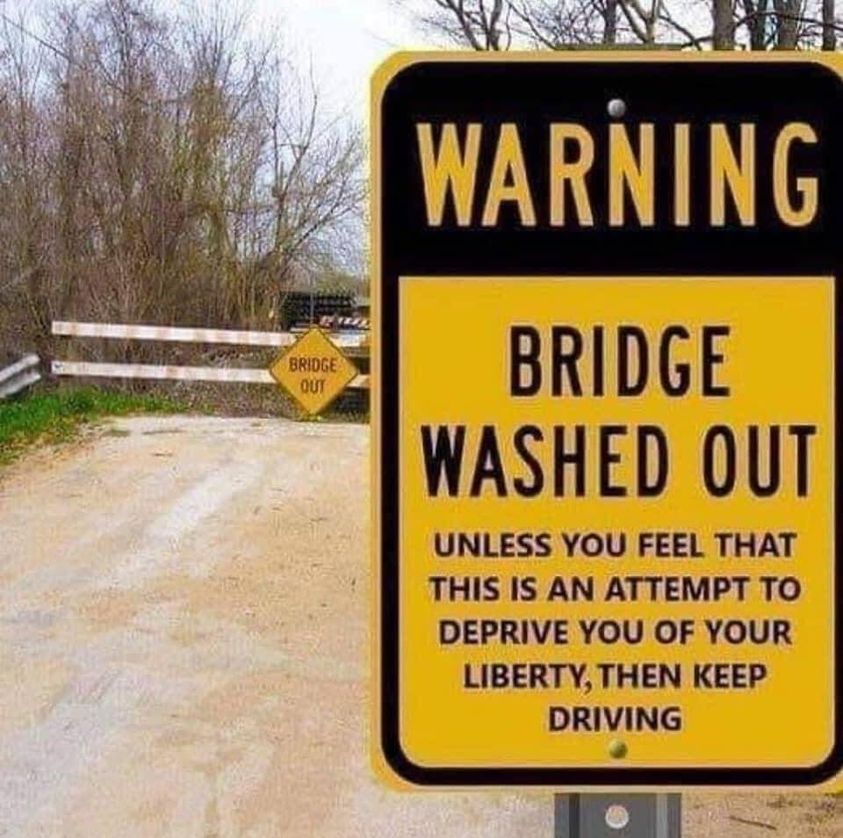 Re: The Myth of the Kindly General Lee
As always, Adam Serwer writes in the tradition of the great truth tellers of American journalism, with insight, clarity, and well marshalled evidence.
Lee Zaslofsky
Posted on Portside's Facebook page
      =====
A quibble and an additional item.
The author credits Lee with tactical acumen. It is true, Robert E. Lee was the only cadet to ever graduate West Point without a single demerit, graduating first in his class, and gaining a commission in the engineers.
He performed well in the war with Mexico. But while he had a dominance over the minds of the Union Army of the Potomac, where they would march out to fight him, fully expecting to get beat. He had good fortune to be up against military boobs like Pope, McClellan, Burnside, and "Fighting Joe Hooker", but even against McClellan he showed in the Peninsula Campaign an itch to send his troops into charges against dug in Union soldiers with artillery support, a costly tactic in the best of circumstances. He was outmaneuvered and nearly crushed at Antietam, saved from destruction by McClellan's timidity. He advocated the invasion of the north again the next year, and stumbled into contact with Meade's Army of the Potomac at Gettysburg. By good luck, he won the first day's fighting. The second day he attacked both Northern flanks and suffered repulses in both. The third day he could think of no better tactic than to throw his remaining troops against the Northern center on Cemetary Hill. Again, he threw away two divisions for no gain and lost the battle, saved by Meade's slow pursuit.
Lee could inspire his troops, but was far too enamored with the dream of the Decisive Battle. He was no military genius.
Now the information. Before I read Allen Guelzo's "Gettysburg" I hadn't realized the following, you never otherwise read of it in any book on the US Civil War. When Lee marched north into Pennsylvania, his army was accompanied by its logistics train. Its medical service (such as it was), its supply wagons, horse remounts, its cooks, laborers, teamsters, laundresses. And who were they? 15,000 of them were slaves. Whoa, when have we ever seen them in a movie, or read of them in a book? Never. Someone had to guard them, they needed their own food and water, and Lee's army would have needed to have a lot of its troops detached to prevent them from escaping into the countryside at every chance, as no doubt they did.
Someone needs to tell their story.
Jack Radey
Posted on Portside's Facebook page
      =====
Also. Lee was a TRAITOR
Peter DeHoff
Posted on Portside's Facebook page
      =====
And Erwin Rommel was Hitler's favorite general who had no problem with the Holocaust.
Richard Henrickson
Posted on Portside's Facebook page
      =====
This is a keeper.
Peter Gilmore
Posted on Portside's Facebook page
      =====
many after the war felt he deserved the noose
Howard Scott
Posted on Portside's Facebook page
Traitorous Loser  --  cartoon by Rob Rogers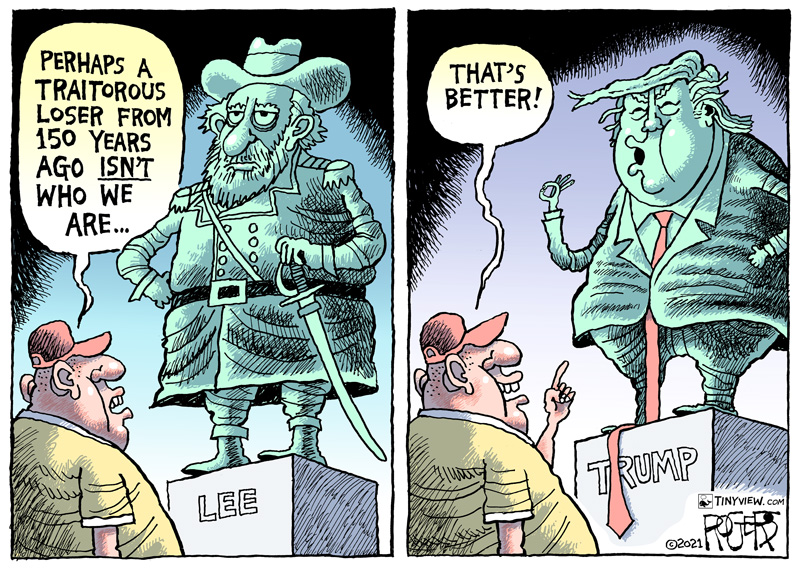 Rob Rogers
September 15, 2021
robrogers.com
Re: Critical Race Theory Bans are Making Teaching Much Harder
(posting on Portside Labor)
Can you imagine?
Being so ashamed of your
History! You won't tell your kids.
Todd Allen
Posted on Portside's Facebook page
We Remember - Fifty-Eight Years - 16th Street Baptist Church Bombing - September 15, 1963 (The King Center)
We remember… Denise McNair, Carole Robertson, Addie Mae Collins, Cynthia Wesley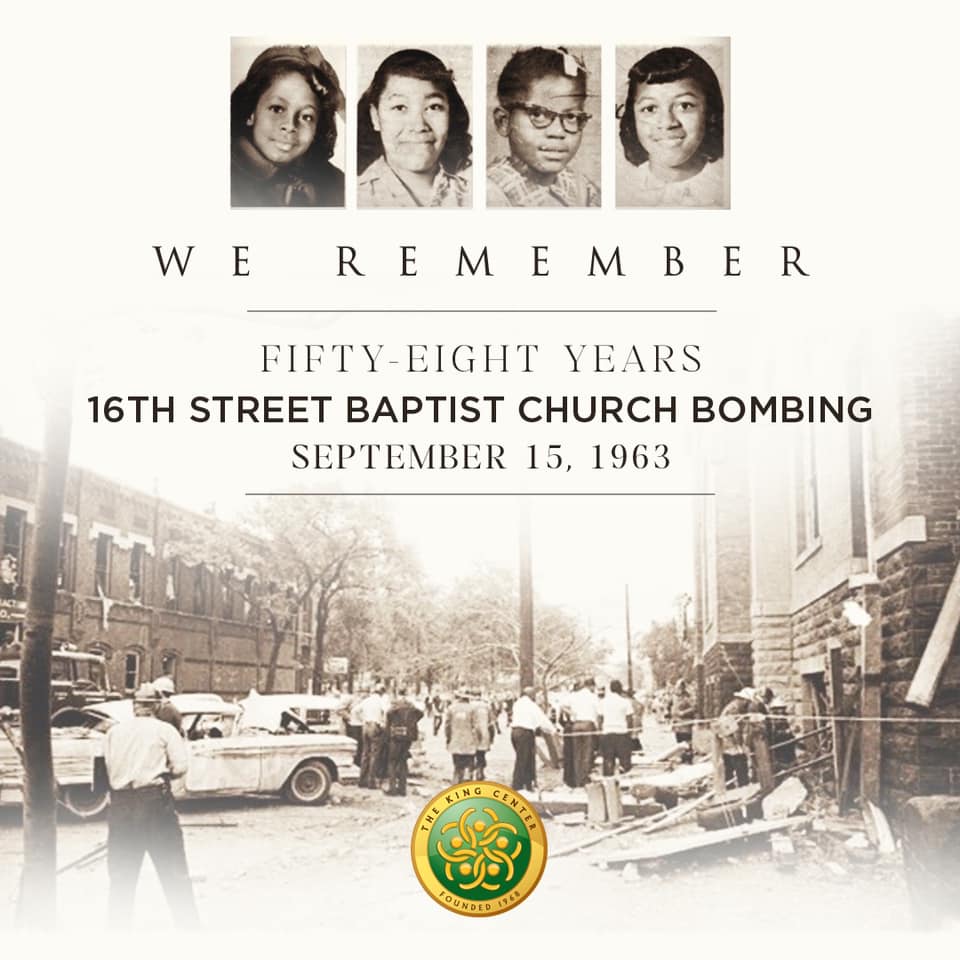 449 Auburn Avenue, NE
Atlanta, Georgia 30312
Phone: (404) 331-5190
Chart of the Week: Jobs report shows millions are still hurting (Economic Policy Institute)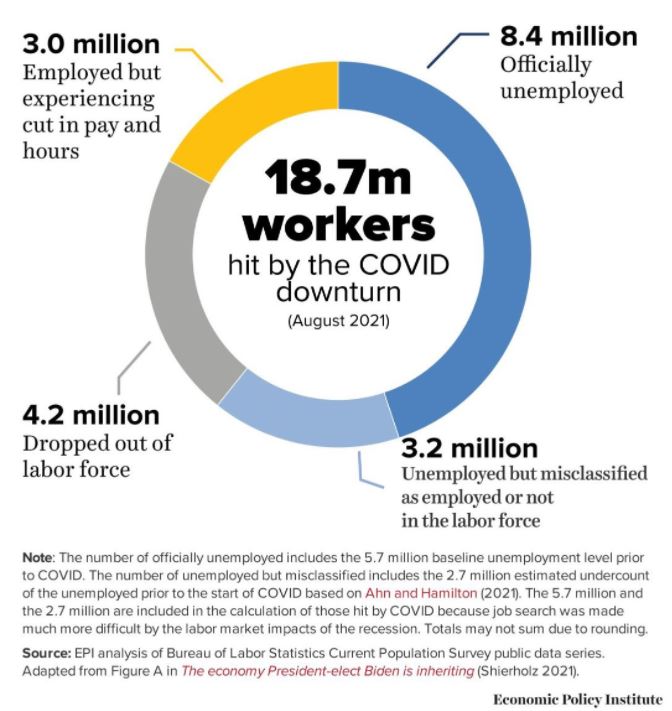 A disappointing August jobs report showed jobs growth cooling thanks to the Delta variant causing caseloads to surge. Down significantly from June and July, only 235,000 jobs were added in August and segments of the U.S. workforce still face health and safety risks by going to work in person.
EPI experts have analyzed the data and released this updated chart, which shows just how many U.S. workers are still suffering from the economic downturn caused by the pandemic—18.7 million U.S. workers still need our help. 
There's more to the story than the 8.4 million people classified as officially unemployed. The true magnitude of COVID-19's lasting effects on U.S. workers includes another 3.2 million people who are unemployed but have been misclassified as employed or out of the labor force. 4.2 million have dropped out of the labor force altogether, and 3.0 million people are still employed but have suffered pay cuts or loss of hours, resulting in a net loss in take home pay. That means a whopping 18.7 million U.S. workers are still in need, highlighting how crucial it is to continue safety nets like the federal pandemic unemployment insurance benefits that were allowed to expire this Labor Day. 
1225 Eye St. NW, Suite 600
Washington, DC 20005
Phone: 202-775-8810 • epi@epi.org
Book exposes what they knew about climate change (The Democracy Collaborative)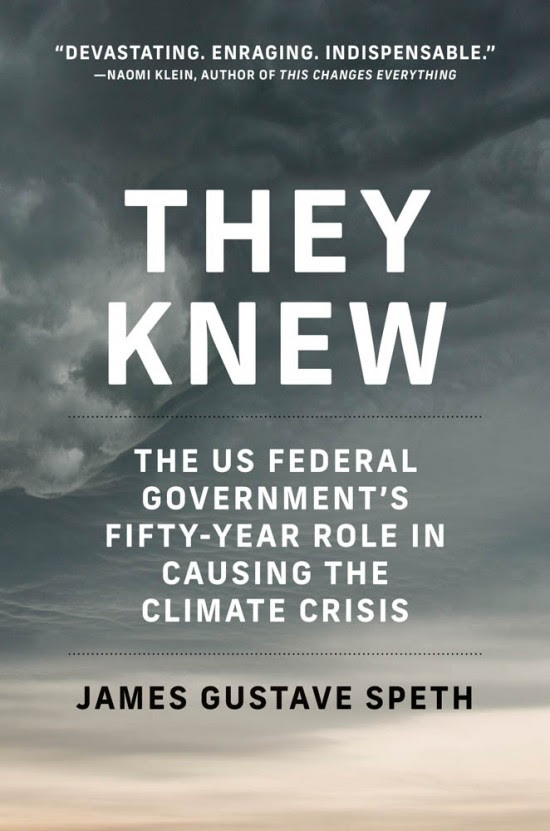 Imagine if US government leaders knew more than 40 years ago what they know now about how our current climate crisis is rooted in our dependence on fossil fuels.
In fact, they did. James Gustave ("Gus") Speth compellingly documents that in his latest book, They Knew: The Federal Government's Fifty-Year Role in Causing the Climate Crisis.
By the end of the Carter administration in 1980, Speth writes, "the federal government had the basic information about climate science and the link between fossil fuels and climate change [and] abundant recommendations for reducing fossil fuel use." Nevertheless, "the federal government continued to foster a fossil-fuel-based energy system."
This book, writes author Naomi Klein, is "a damning record" of governmental inaction "that will become a potent tool for justice." Climate activist Bill McKibben says, "Gus Speth has documented precisely what we knew and when we knew it" in a book that is "a spur to finally move with the vigor the climate change demands."
You can get this book today at a 20% discount, and have it shipped free, with discount code "TheyKnew20."
Speth was tapped as an expert by a group of 21 young people who in 2015 filed suit against the federal government. In Juliana v. United States, they alleged their constitutional rights to life, liberty and property were violated by policies that promoted climate catastrophe. Speth's book contains the rigorous research and first-hand knowledge he presented in federal court, updated to cover the egregious behavior of the Trump administration and where we are today.
"This national energy policy of the last four decades is, in my view, the greatest dereliction of civic responsibility in the history of the Republic," Speth writes. "And it is worse today than ever."
Nature magazine writes that even as we focus on the actions we must take today, "Speth's book reminds us that major questions about historic responsibility cannot be ignored." 
"Wondering how in the world the catastrophe of climate change could be happening and whom to hold responsible?" asks author and CNN commentator Van Jones. "Look no further than They Knew—Gus Speth's enlightening and infuriating new book."
Remember, you can get this book today for 20% off and free shipping. Just enter code "TheyKnew20" at checkout.
Democracy Collaborative
1200 18th Street NW
Suite 1225
Washington, DC 20036
Victor Jara  --  September 28, 1932 – September 15, 1973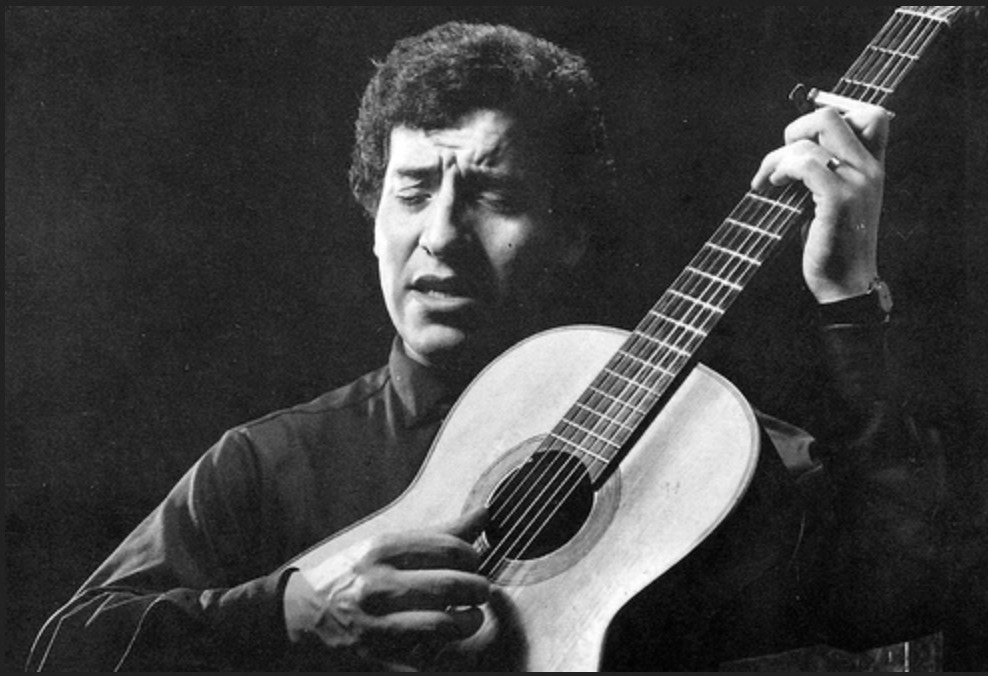 Victor was one of ours, a singer/songwriter and theatre director. A Chilean socially-committed activist who was taken from us by the dictator Pinochet who overthrew the legally elected socialist government of Salvador Allende. He was one of those who created the Chilean New Song movement based on the indigenous music of the Chilean people.
After the September 11 coup he was rounded up with thousands of others into the Chile Stadium in Santiago. He was tortured, and they broke his hands and mocked him by asking him to play the guitar. Instead he sang the Chilean protest song "Venceremos" (We Will Win). Then they murdered him and tossed his body into the street.
With such as Woody Guthrie, Pete Seeger, Paul Robeson, Phil Ochs and many others he will always be remembered for his songs and his commitment to justice and peace for a better world. Victor Jara Presente!
My song "The Dream" is about Victor Jara (and Paul Robeson). In part, it says:
    "The singer is gone, but he left us his song,
    Though they battered his hands took his life, his spirit lives on
    He is there in the songs that we sing, in the air that we breath
    In both pain and in joy, in the lives that we lead."
You can find "The Dream" on my most recent album "Alternative Facts and Other White Lies."
Mike Glick
"Occupy Wall Street's Legacy: 10 Years Later" - September 17 (CUNY School of Labor and Urban Studies)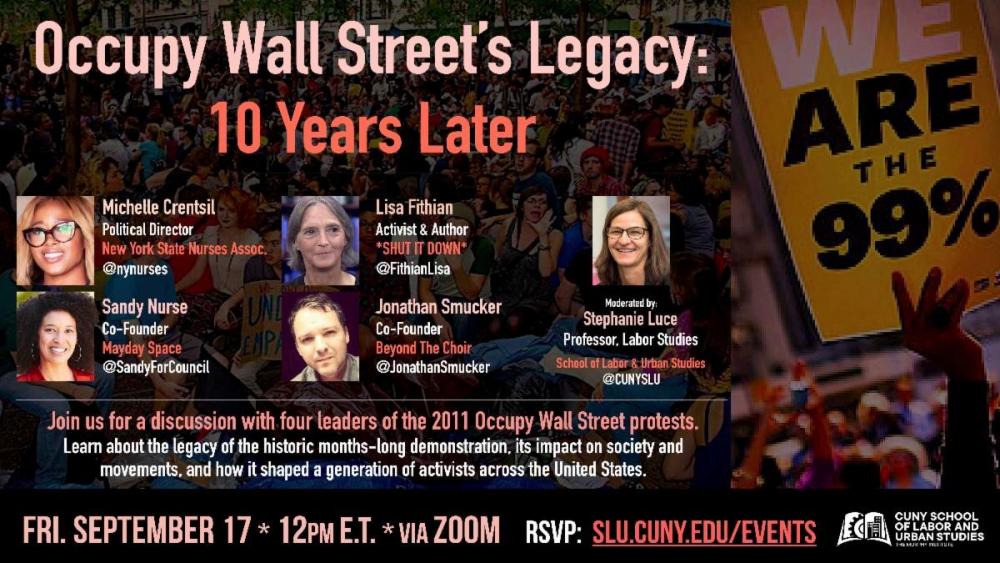 Occupy Wall Street's Legacy: Ten Years Later?
Friday, September 17
12:00pm - 1:30pm (ET)
Ten years ago, the Occupy Wall Street movement began its occupation of Zuccotti Park in downtown Manhattan.
Although no one realized it at that moment, this action was the start of a new wave of protest in the United States and around the world, which continues to this day. Occupy also thrust the issue of growing inequality into the center of the political conversation, where it remains.
This forum features four prominent Occupy Wall Street activists, who will reflect on the legacy of the movement:
Michelle Crentsil is the Political Director of the New York State Nurses Association.
Lisa Fithian is an activist and the author of SHUT IT DOWN: STORIES FROM A FIERCE, LOVING RESISTANCE (2019)
Sandy Nurse is a builder, organizer and the Democratic nominee for the 37th District of the New York City Council. She is a co-founder of the Mayday Space and BK ROT in Bushwick, Brooklyn.
Jonathan Smucker is a co-founder of Pennsylvania Stands Up, Beyond the Choir, and Common Defense, and the author of HEGEMONY HOW-TO: A ROADMAP FOR RADICALS (2017)
The forum will be moderated by SLU Professor Stephanie Luce, co-author of CHANGING THE SUBJECT, a study of Occupy Wall Street released in 2013.
CUNY School Of Labor And Urban Studies
25 West 43rd Street, 18th Floor
New York, NY 10036
5th Anniversary Sheridan Circle Letelier-Moffitt Memorial Program - September 19 and October 13 (Institute for Policy Studies)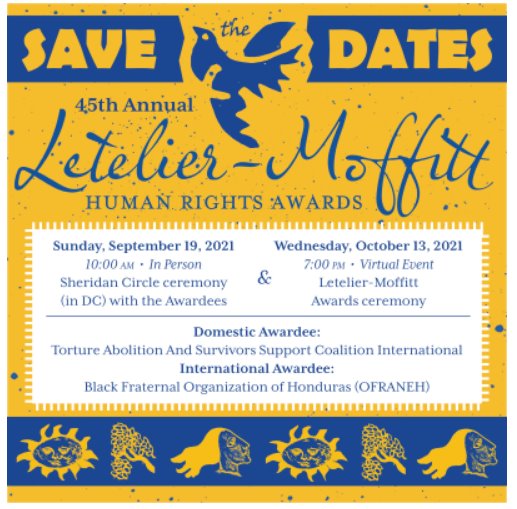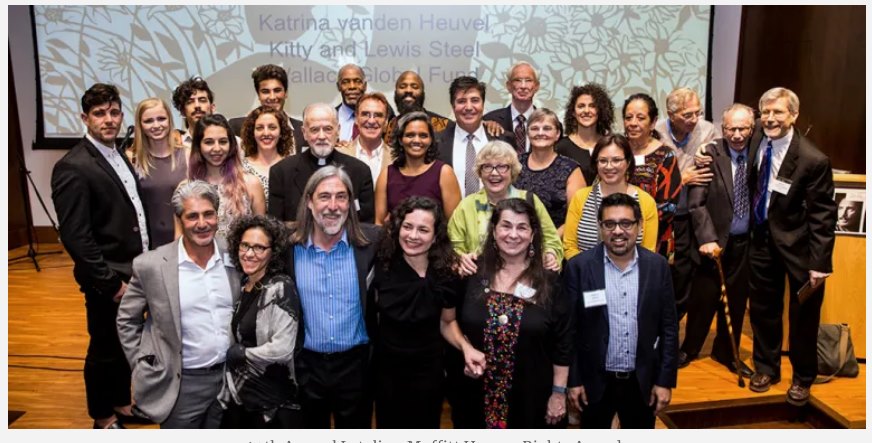 45th Anniversary Sheridan Circle Letelier-Moffitt Memorial Program Sunday, September 19, 10 am EASTERN
In-person, outdoor program at Sheridan Circle, 23rd and Massachusetts Ave. NW, Washington, DC
Join us to remember Orlando Letelier and Ronni Karpen Moffitt, who were assassinated on this site in 1976 by agents of the Pinochet dictatorship. Please RSVP.
Featuring:
2021 Letelier-Moffitt Human Rights Awardees:
Léonce Byimana, Executive Director, Torture Abolition and Survivors Support Coalition International (TASSC).
Carla Garcia, New York representative of the Black Fraternal Organization of Honduras (OFRANEH), which defends the rights of the Garífuna, Indigenous and Afro-descendent people under threat from destructive corporate activities.
Gabriel Kornbluh
Isabella Dorfman, American University student and IPS Next Leader
Ariel Dorfman, Argentine-Chilean-American novelist, playwright, and human rights activist.
Music: Patricio Zamorano
Emcees: Tope Folarin, John Cavanagh, and Sarah Anderson, Institute for Policy Studies.
Background:
On September 21, 1976, agents of the Pinochet dictatorship in Chile detonated a car bomb on Washington, DC's Embassy Row, taking the lives but not the memory of Institute for Policy Studies colleagues Orlando Letelier and Ronni Karpen Moffitt.
Letelier, a former Chilean ambassador to the United States, had become one of the most outspoken critics of the Pinochet regime. Moffitt was a 25-year-old IPS development associate. For more than four decades, the pursuit of justice for their murders has been a symbol of hope for victims of tyranny everywhere.
Every year, human rights activists, friends, family, and colleagues gather in remembrance of Letelier and Moffitt and to reflect on the ongoing struggle for human rights around the world.
This program will take place in person, outdoors at the site of the assassination and end with a laying of flowers on the Letelier-Moffitt memorial across the street from Sheridan Circle.
The Institute for Policy Studies also invites you to the 45th Annual Letelier-Moffitt Human Rights Awards October 13, 7 PM EST. While the Sheridan Circle program will be held in person, the awards ceremony will be held virtually.
Awards will be presented by Kerry Kennedy, President, Robert F. Kennedy Human Rights, Martin Sheen, Actor and Activist and Opal Tometi, co-founder, Black Lives Matter
1301 Connecticut Avenue NW
Washington, DC 20036
202-234-9382
20 Years of the War on Terror: Imperialism, Islamophobia and US Defeat in Afghanistan - September 23 (The Havens Wright Center - University of Wisconsin-Madison)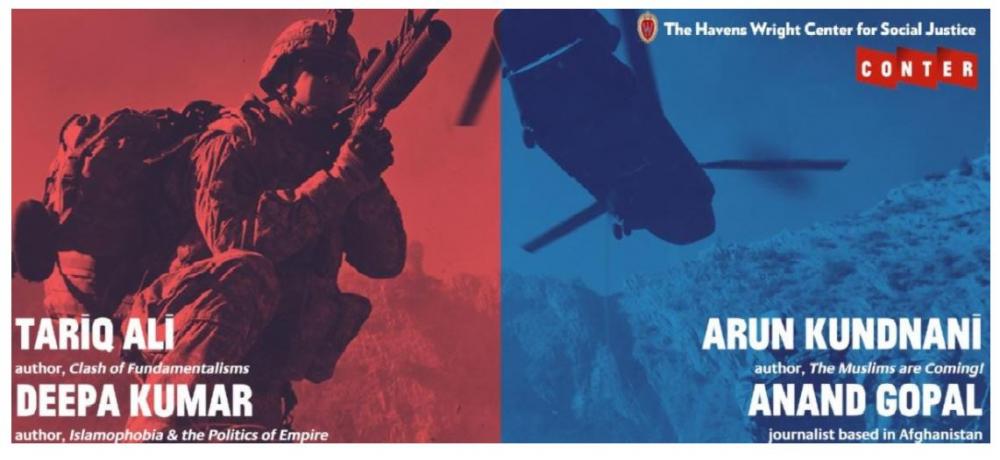 Thursday, September 23ed, 12 noon US Central Time/1pm US ET/6pm UK time
A panel analyzing the meaning and implications of US withdrawal from Afghanistan, and all aspects of the two decade long "War on Terror"
Speakers:
Tariq Ali, activist, co-founder of the UK anti-war movement, and author of numerous books, including Clash of Fundamentalisms: Crusades, Jihads and Modernity (Verso, 2003), Bush in Babylon: The Recolonization of Iraq (Verso, 2004), Conversations with Edward Said (Seagull, 2005), and The Duel: Pakistan on the Flightpath of American Power (Simon and Schuster, 2015)
Anand Gopal, journalist and author of No Good Men Among the Living: America, the Taliban and the War Through Afghan Eyes
Deepa Kumar, award-winning scholar and activist, and Professor of Media Studies at Rutgers University. She is the of author of the newly released Islamophobia and the Politics of Empire (Verso, 2021)
Arun Kundnani, author of The Muslims are Coming! Islamophobia, Extremism, and the Domestic War on Terror (Verso, 2015) and former editor of the journal Race and Class.
Department of Sociology, University of Wisconsin-Madison
Madison, WI 53706
Abraham Lincoln Brigade Archives Live Online Event! - September 26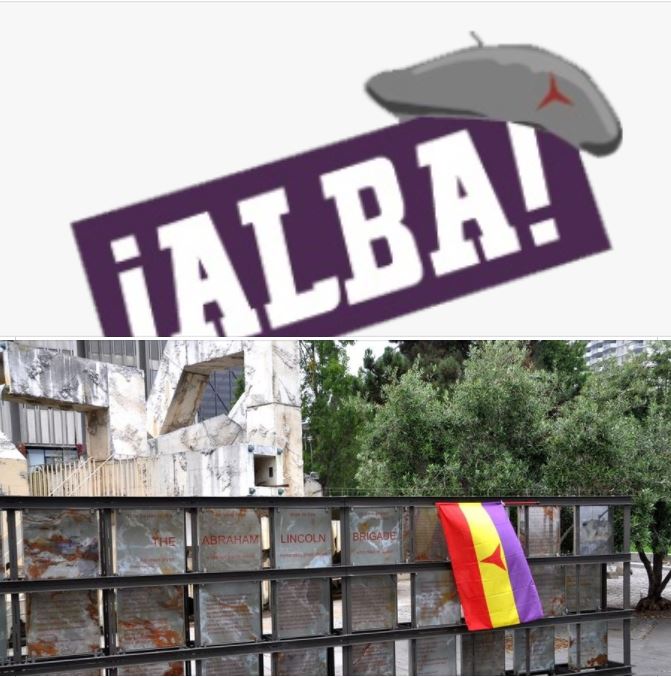 Sunday, September 26 at 5 PM EDT | 2PM PDT
A Legacy of Hope and Activism
Broadcast Live from ALBA's Facebook Page
No Facebook Account Required For Access
The event lineup will include: 
Legendary folk singer Barbara Dane, in conversation with former San Francisco Mime Troupe musical director and Spanish Civil War bard Bruce Barthol, talking about music as a force for activism.
Robin D.G. Kelley on the Spanish Republic and the United Front, and what they mean for today's activists.
June Gipson and Deja Abdul-Haqq of My Brothers Keeper, on health care activism and community organizing
Footage from our recent Gathering at the Monument to the Abraham Lincoln Brigade on the Embarcadero
More details to be announced soon
Abraham Lincoln Brigade Archives
PO Box 1245
New York, NY 10113
Email: info@alba-valb.org
Phone: 212-674-5398
Yes! Fest - A Better World Rising - October 7 & 8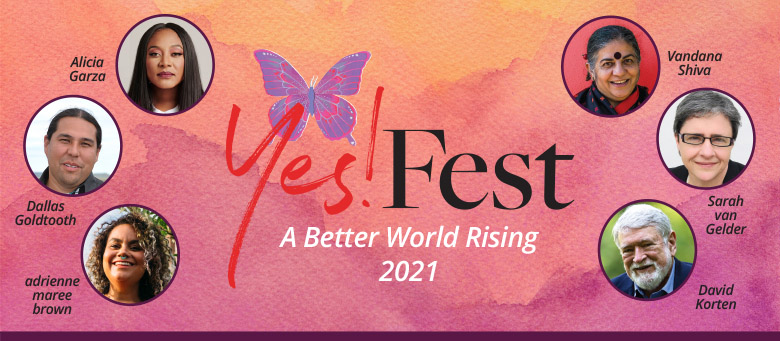 Get Your Ticket for Our 2-Day Festival!
Oct 7-8, 2021 — 10 a.m. - 2 p.m. PT / 1 p.m. - 5 p.m. ET
Join Vandana Shiva, Alicia Garza, adrienne maree brown, Fania Davis, Dallas Goldtooth, Rev. Dr. Liz Theoharis, Amanda Alexander, Mariah Parker, YES! co-founders Sarah van Gelder and David Korten, and more for a special two-day online festival to support YES! on our 25th anniversary. You'll hear lively discussions about the solutions and ideas that go into building a more equitable and sustainable world, and learn how you can help us advance solutions for the next 25 years.
This event will be recorded and a recording will be sent out to everyone who registers.
Tickets are pay-what-you-can.
Register now at yesmagazine.org/yesfest
"Combating Antisemitism" webinar - October 14th (Showing Up for Racial Justice)
In the midst of the Jewish High Holy days- the most sacred holidays on the Jewish calendar- we are deepening our commitment to combating antisemitism in ourselves and in our movements. As Jews and non-Jews at SURJ, we know that challenging antisemitism is critical to undermining white supremacy and white nationalism. 

Going deeper on understanding how antisemitism works also builds our capacity to be in stronger solidarity with fights for Palestinian self-determination and freedom. Here are ways you can join us this month to learn from Jewish folks in our SURJ network and the broader movement about how you can show up in bold solidarity with Palestine and with fighting antisemitism: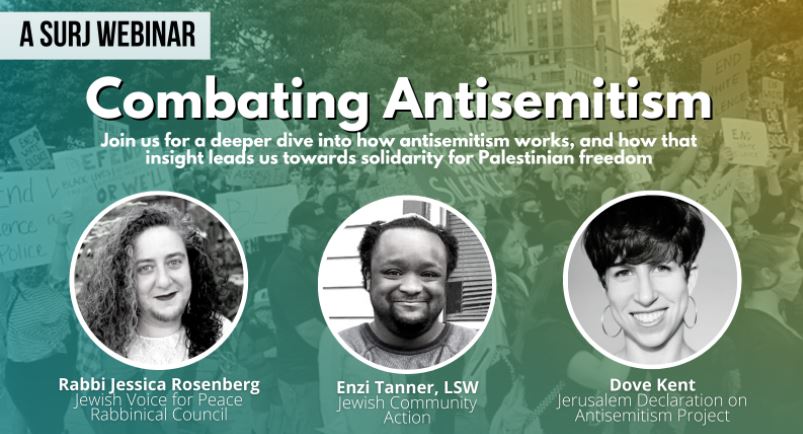 "Combating Antisemitism'' webinar on Thursday October 14th at 5 pm PT/8 pm ET  

We'll break down how antisemitism upholds white supremacy historically and today, and how, in light of that connection, we can all show up more powerfully in combating antisemitism and fighting for the rights and dignity of Palestinians. We'll be joined by Rabbi Jessica Rosenberg from Jewish Voice for Peace Rabbinical Council, Dove Kent, USA Director of Strategy and Outreach at Jerusalem Declaration on Antisemitism Project, and Enzi Tanner, LSW, from Jewish Community Action Community Safety Organizer.
          Monthly 3-part caucus series for white Jews active in SURJ, starting Sep. 30 
For anyone who identifies as Jewish, of any or no denomination, religious or secular, by lineage or by choice who is active in the SURJ network. We'll meet together to build relationships and support each other to show up fully as Jews with a deep commitment to racial justice work, we'll deepen our analysis and understanding of our collective stake in SURJ's work on abolition, economic justice and ending white supremacy; address our particular position as people both privileged by white supremacy and marginalized by antisemitism and Christian dominance; and create brave space to engage in dialogue on Israel/Palestine and the necessity of Palestinian liberation.  

Spend time with these resources from Jews for Racial and Economic Justice:

Earlier this summer in the midst of the violence and repression in Palestine and Israel, we hosted a webinar to discuss Palestine as a racial justice issue. We have been in conversation with our Jewish members at SURJ about the ways in which that webinar did not adequately hold the complexity of Jewish people's current and historical relationship to Israel and Palestine. We're excited to be offering these additional resources as a way to continue to be engaging in the work of fighting antisemitism across our organization. 
PO Box 1376
Buffalo, NY 14205