Friday Nite Videos | October 8, 2021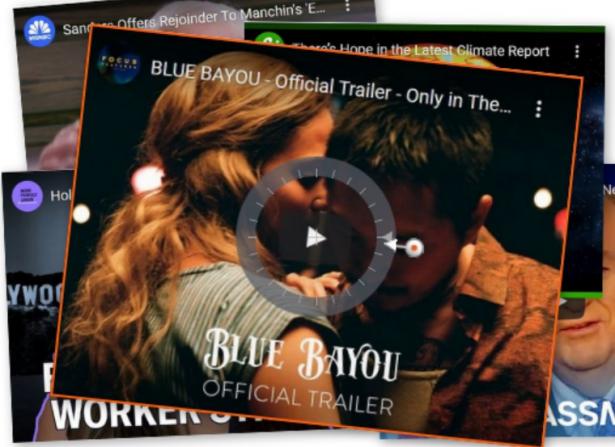 To view an video, click an image below,
Sanders' Blunt Rejoinder to Manchin's 'Entitlement Society' Word Games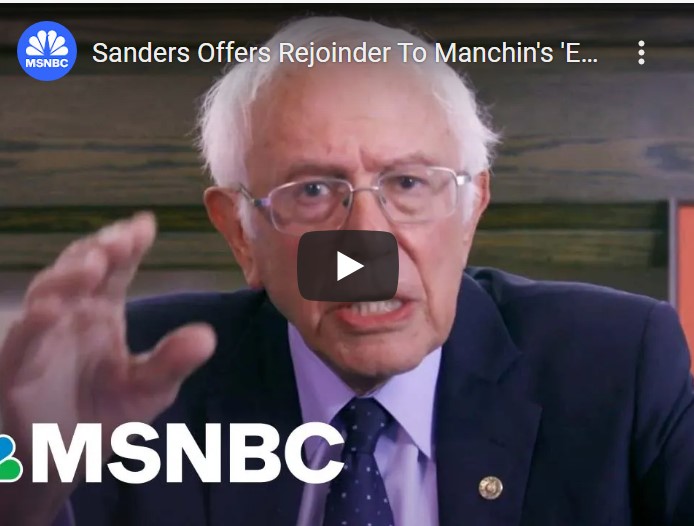 Joe Manchin says Bernie Sanders wants an "entitlement society" while he wants a "compassionate and rewarding society." Sanders offers some examples of things human beings are entitled to.
Happy 25th Anniversary Fox News!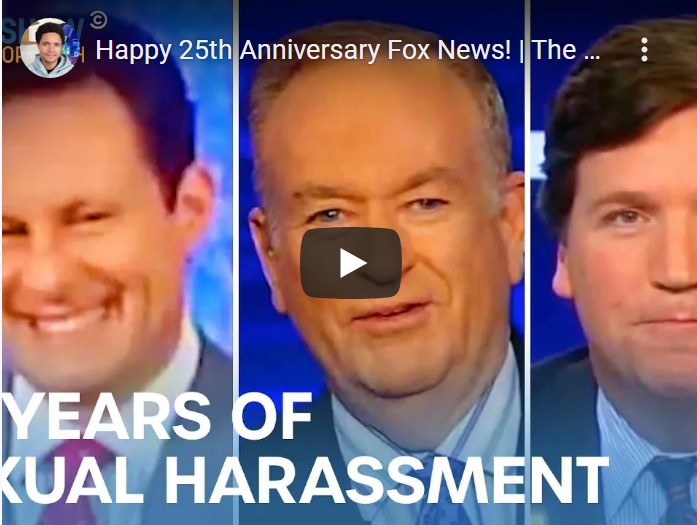 Happy 25th anniversary, Fox News! Here's to 25 more (sexual harassment and defamation lawsuits)! #FoxNews25 #DailyShow #FoxNews
Here's Why Hollywood Crew Workers Have Authorized a Strike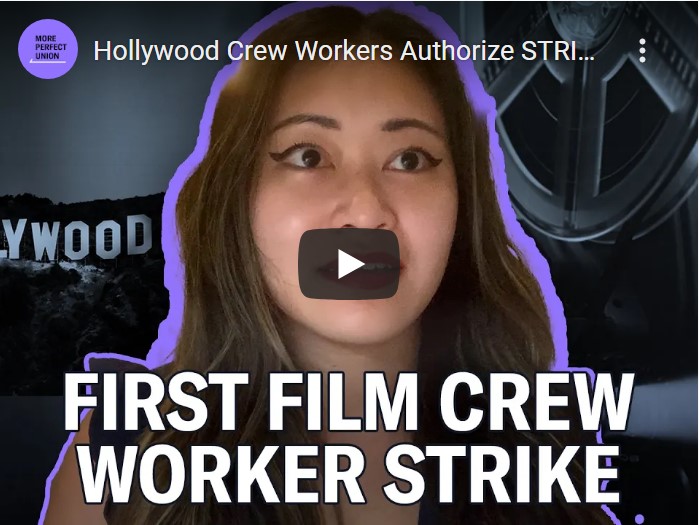 Hollywood production workers who make content for Netflix, Amazon, Disney & other studios are working 12-hour days for poverty wages while streaming giants make billions. Now 60,000 crew workers represented by IATSE are gearing up for their first nationwide strike.

There's Hope in the Latest Climate Report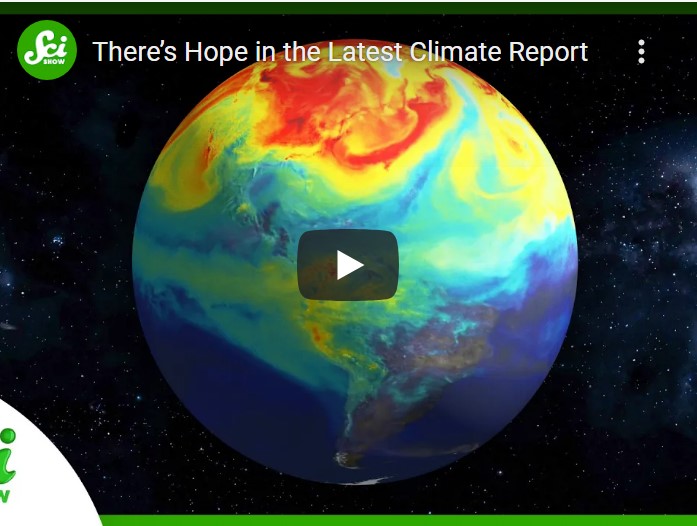 An important update from the IPCC, the definitive source on the climate crisis, doesn't have a ton of good news, but there are some bits of hope if we can ramp up our actions now.
Blue Bayou | Movie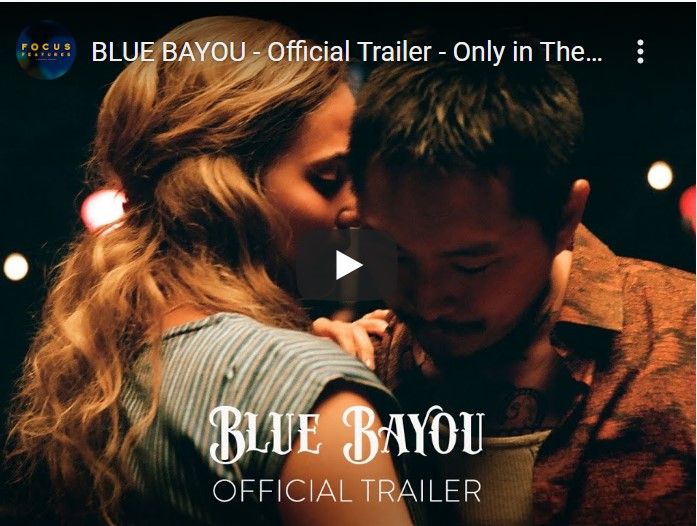 The timely story of a uniquely American family fighting for their future. A Korean adoptee raised in a small town in the Louisiana bayou, struggling to make a better life for his family, discovers that he could be deported from the only country he has ever called home.