Friday Nite Videos | April 29, 2022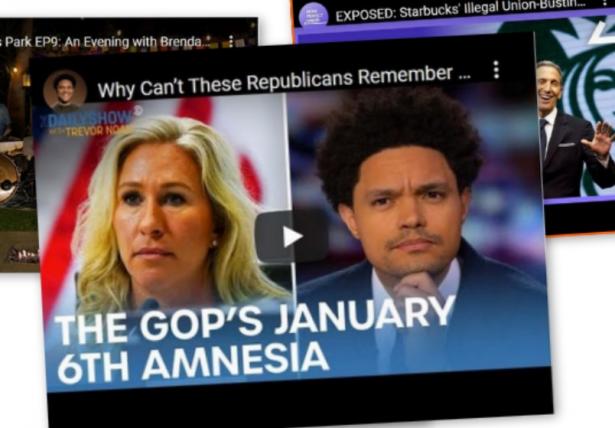 To view an video, click an image below,
Why Can't These Republicans Remember What They Did on January 6th?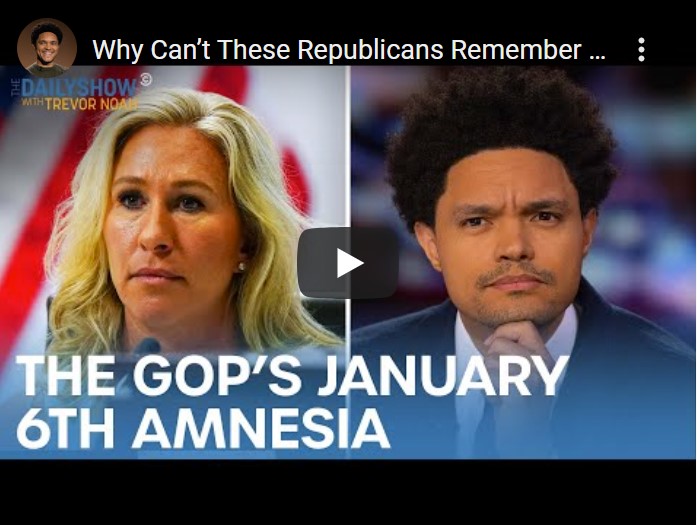 Many Republicans – including Rick Perry, Kevin McCarthy, and Marjorie Taylor Greene – have been hit with the new phenomenon of "January 6th amnesia," where they seemingly cannot remember planning, talking about, or even how they felt about the insurrection.
An Evening with Brendan O'Hara | Playing for Change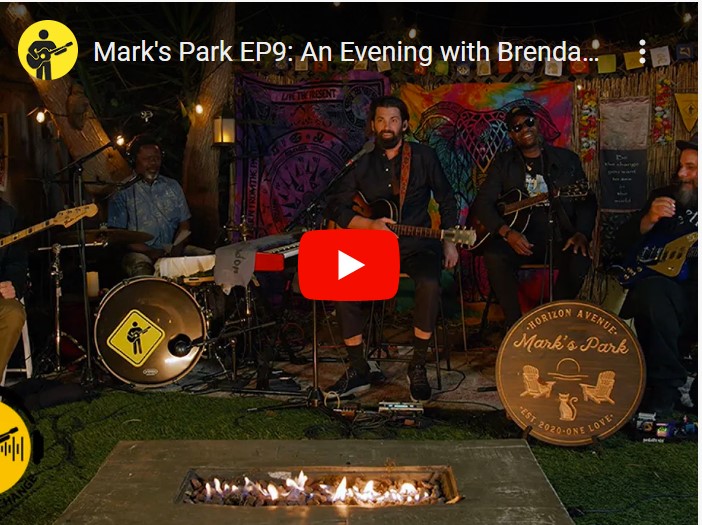 A new episode of Mark's Park: An Evening with Brendan O'Hara. The soulful sounds and riveting performance of Brendan O'Hara, who leaves his heart on every stage he graces.

Starbucks' Illegal Union-Busting Campaign

Starbucks is engaged in an unprecedented illegal union-busting scheme. Illegal firings. Wage abuse. Harassment. It's time for Congress to investigate.
In Surprise Move, Gorsuch Challenges U.S. Colonialism in SCOTUS Ruling on Puerto Rico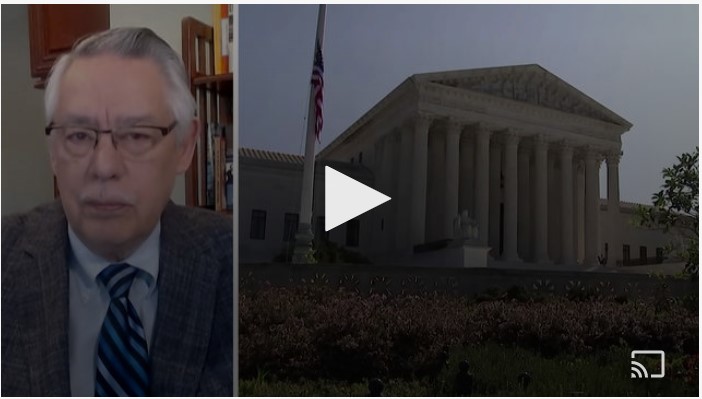 Democracy Now! host Juan González analyzes recent Supreme Court decisions and highlights conservative Justice Neil Gorsuch's surprising concurring opinion, which he calls "one of the clearest and most eloquent statements exposing U.S. colonialism that's ever been issued by a Supreme Court justice, at least in my lifetime."
Covid has opened up the hospital industry's desire to normalize remote and automated care in order to decentralize patient care. National Nurses United explains.