labor
'This Is Our Time': How Women Are Taking Over the Labor Movement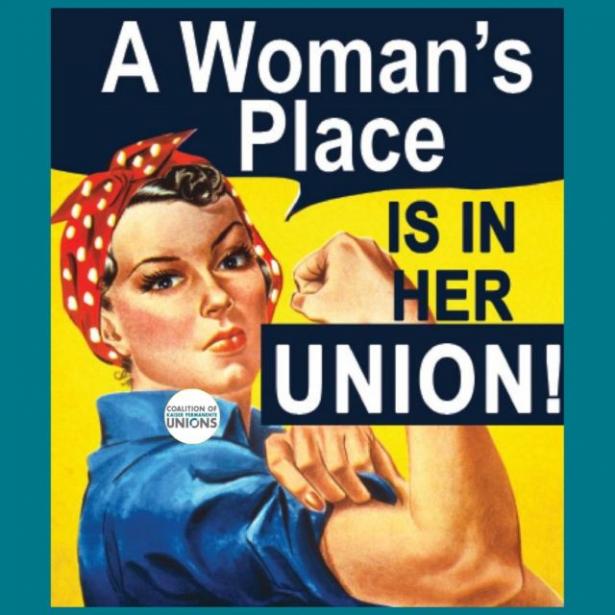 This story was published in partnership with The 19th, a nonprofit, nonpartisan newsroom reporting on gender, politics and policy. 
As Ashley Manning considered striking at the grocery store where she had worked for a decade, the dozens of moments that had pushed her to that point flooded back. 
She vividly recalled the indignities she endured throughout the pandemic, starting with child care. When schools shut down, no one could watch her 12-year-old daughter. She wouldn't allow her elderly grandmother, Ruby, to do it, fearing she would get sick. And her store, a Ralphs in San Pedro, California, where she is the manager of the floral department, refused to work with her schedule, she said. 

No one can cover you, she said they told her. Your contract is for six days a week; we need you six days a week.
By then, Manning's grandmother had started caring for her daughter – they were out of options, schools were still closed and Manning had no leave left to take. So when one of them got COVID-19 in summer 2021 – they still aren't sure who got it first – Manning's entire family got sick. Manning was hospitalized for two days, her mother for two weeks and her grandmother for three weeks. Her daughter got sick, too. 
On Aug. 13, Manning's grandmother died alone in the intensive care unit at a hospital in Los Angeles, two days before Manning's birthday. No family or friends were able to see her before she passed.  
"Until this day, it could be my fault that she's not here," Manning said. "I look at it that way because I was the one who was working at the grocery store." 
Manning still carried that wound with her when she considered striking against Kroger, Ralphs' parent company. The stress of her grandmother's death and everything that came before it led Manning to take short-term disability from work for five months. When she returned early this year, negotiations between the union that represents her and 47,000 workers at several other Kroger-owned grocery stores in Southern and Central California were beginning to deteriorate. Their contract was up and both parties were far apart in the negotiations, which included demands for raises to account for cost of living and inflation increases over the past three years.
Kroger's first offer: A 60 cent hourly raise.
By late March, 95% of workers who voted agreed to authorize a strike, Manning among them. Most of those workers were women, many of them women of color or single mothers like Manning, who were entering into the fight with their employer fueled by two years of turmoil that hit them – and, critically, their families – the hardest.