Dispatches From the Culture Wars - June 11, 2019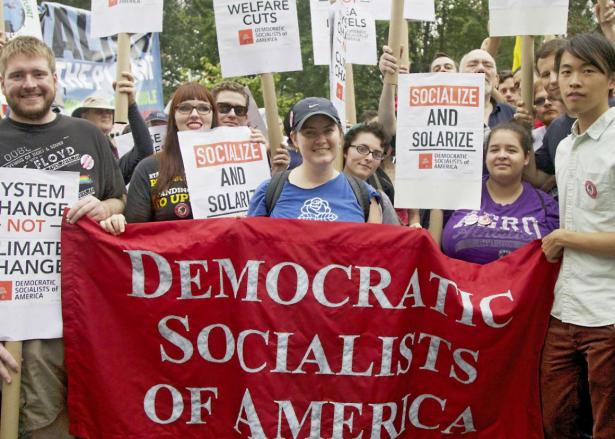 DSA in NYC,Credit: Kira Simon-Kennedy
Why Is There Now Socialism in the United States?
By Ingar Solty
June 6, 2019
Socialist Project

Study after study has shown that the millennial generation today is the most left-leaning generation since the end of World War II, not only with regards to social issues like women's reproductive rights, gay marriage and gun ownership but also and especially with regards to more purely material and economic issues.
The NYPD Finally Apologizes for the Stonewall Raid
By Lucy Diavolo
June 7, 2019
Teen Vogue
The official apology marked a departure from past NYPD comments painting the use of police force as justified.
Boston's Straight Pride Parade
By Casey Quinlan
June 6, 2019
Think Progress
Some of the organizers are close to neo-Nazis and other white supremacists.
Linda Fairstein and the Central Park Five
By Lara Bazelon
June 7, 2019
Los Angeles Times
At one point #cancellindafairstein was trending on Twitter, and Fairstein has been forced to resign from various boards. She has responded by calling Ava DuVernay's docudrama "a basket of lies."
GOP Lied About Using Racial Data To Gerrymander, Lawyers Say
By Sam Levine
June 6, 2019
Huffpost
The stunning accusations came after the daughter of a former Republican strategist gave the lawyers hard drives containing the computer files.
The Battle Dividing Conservatives, Explained
By Jane Coaston
Jun 5, 2019
Vox
Libertarianism vs. "traditional values."
By Rachel Bryan
May 15, 2019
The Baffler
There's a lot more to Appalachia than what you find in mainstream books and movies.