Tidbits – June 16, 2022 – Reader Comments: Jan 06 Coup Congressional Hearings; Karl Marx Was Right – Capitalism Exploits; Lessons on Labor's Past; Ukraine War – Why Did Portside Run This Article; 50th Anniversary of the Case of Puerto Rico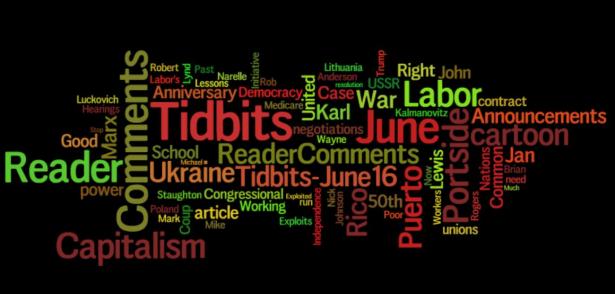 Tidbits - Reader Comments, Announcements, AND cartoons - June 16, 2022,Portside
Announcements:
What Caused Jan. 6th - Trump Told Me To Do It --  cartoon by Mike Luckovich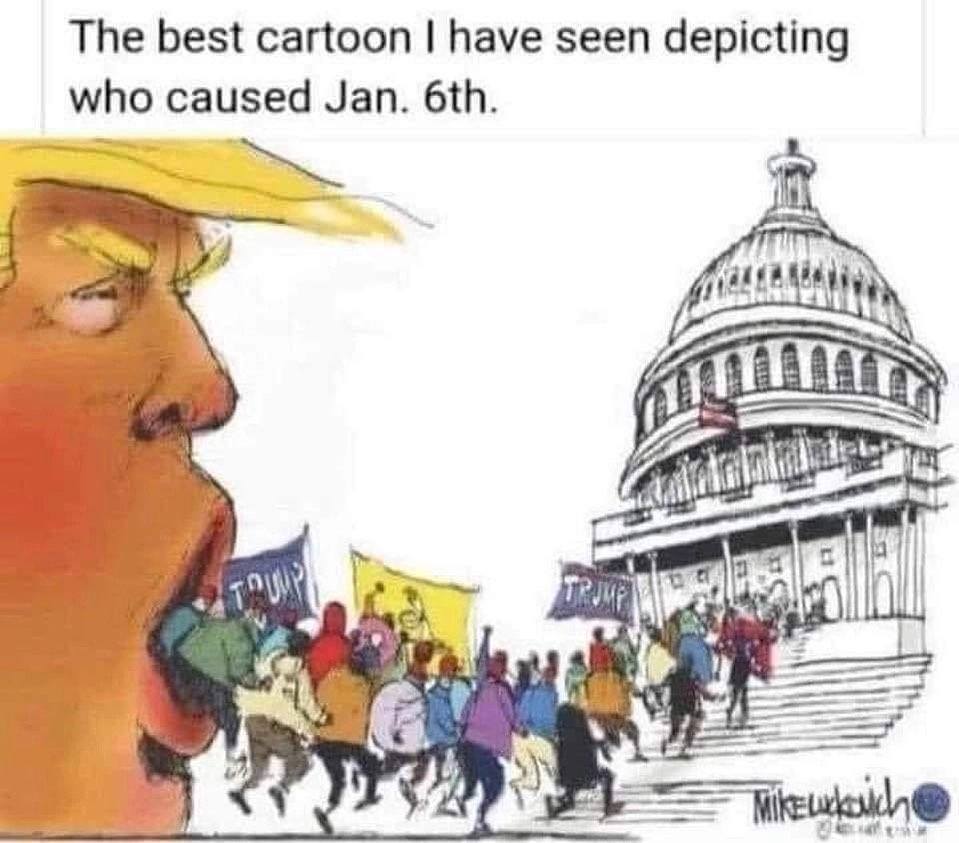 Mike Luckovich
February 10, 2021
Atlanta Journal-Constitution
Texas School Security  --  cartoon by Nick Anderson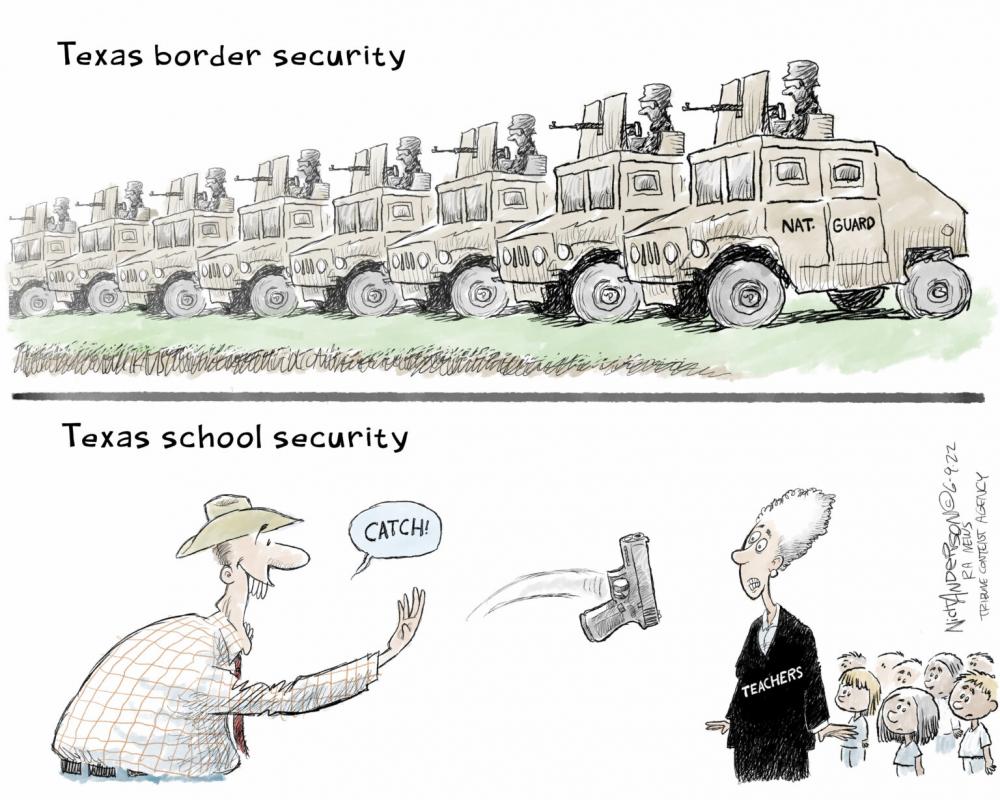 Nick Anderson
June 9, 2022
Reform Austin
Re: What the Boudin Recall Does—and Doesn't—Mean for SF Politics
 
As Varoufakis said, of his brief time as finance minister of Greece. "There is a difference between being in office, and being in power"
Anthony Timmons
Re: Poland Establishes 'Terrifying' Pregnancy Register After Banning Almost All Abortions
 
So if a man kicks his wife in the stomach for arguing with him, she can be charged with "abortion" since she knew he beats her and kicks her when she argues.
Will she be burnt at the stake because she must be a witch?
Arlene Halfon
Insurrectionists Club  --  cartoon by Rob Rogers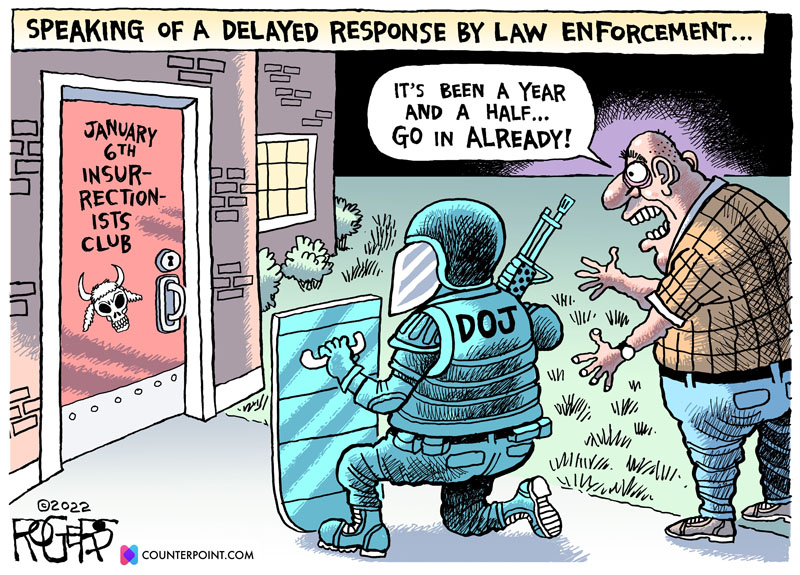 Rob Rogers
June 8, 2022
robrogers.com
Re: Medicare for All Could Have Prevented More Than 338,000 Us COVID Deaths: Study
 
We don't need any more studies. We need a government that isn't bought by the predatory healthcare insurance cartel
Kathryn Evann Wegner
Posted on Portside's Facebook page
Re: Karl Marx Was Right: Workers Are Systematically Exploited Under Capitalism
 
"Wage Labour and Capitalism" is still well worth reading by any worker who wants to really understand why they never seem to get anywhere no matter how hard they work.
Eleanor Roosevelt
Posted on Portside's Facebook page
      =====
The LTV is true by definition; Thorstein Veblen's distinction between business (money-making) and industry (production of goods and services) is more interesting and makes the same point: capitalists are parasites.
Robert Wayne Johnson
Posted on Portside's Facebook page
      =====
Capitalism is not the problem. Government messing with labour laws and taking power from employment unions has upset the balance of power between employee and employer.
Steven Temesvari
Posted on Portside's Facebook page
      =====
just a fun fyi, it was Adam Smith, the father of capitalism, that first formed the idea of LTV. Perhaps your vanguard forgot to tell you that?
Quentin Mark
Posted on Portside's Facebook page
      =====
No, all of us Marxists know that; we also know that Smith has been dead for over a hundred years- what we have now is plutocratic oligopoly-capitalist imperialism.
Robert Wayne Johnson
Posted on Portside's Facebook page
      =====
And employees need those unions because capitalism is inherently exploitative if you don't have a system to fight against it.
Caleb Peterson
Posted on Portside's Facebook page
      =====
This phenomenon of "government messing with labour laws and taking power from employment unions..." an expression of class war.
Kyle Benson
Posted on Portside's Facebook pager
      =====
you're sooo close to connecting the dots. SOOOO Close.
Revend Joshua A Jackson
Posted on Portside's Facebook page
      =====
Pretty old news.
Felice Sage
Posted on Portside's Facebook page
Re: Labor's John L. Lewis Moment
 
The article praising John L. Lewis by Steve Greenhouse and colleague calls for an answer. Here it is. The article urges that new labor insurgencies pursue the model created by John L. Lewis. We disagree.
The typical contract entered into by the major unions that made up the CIO—steel, auto, rubber, meatpacking, and the like—were modeled on John L. Lewis's contract with coal mine owners. Workers who wanted his financial help to organize were obliged to accept certain contractual provisions.
The result was a common labor contract containing two disastrous clauses. The first was a promise by the union not to strike for the duration of the contract. The second was a promise granting contracting employers sole authority to make decisions about new investment, plant closings, and other features of a so-called "management prerogative." Unions that wished to negotiate had to accept these prohibitions and were allowed to negotiate, but only for wages, hours, working conditions and benefits.
The IWW rejects negotiations that take these management powers for granted. We believe it is essential for workers seeking fundamental change to insist on the freedom to settle problems by direct action as they arise.
Staughton Lynd and Gary Stevenson
Re: The War in Ukraine May Be Impossible To Stop. And the U.S. Deserves Much of the Blame.
 
Given that Putin has just moved to reject Russia's recognition of Lithuania's independence the notion that he is ready to enter serious negotiations to end his war against Ukraine on anything other than his terms is delusionary.
At the beginning of 1991 there were mass demonstrations in Lithuania. In the course of this, Soviet troops had been transferred to Vilnius. In September of the same year, the USSR recognized the Republic of Lithuania and the country became a member of the United Nations.
Now, Putin's United Russia party has proposed to the State Duma to repeal this resolution. An explanation of the corresponding draft law states that the resolution was passed by an unconstitutional body and is therefore illegal. In addition, the Republic of Lithuania did not hold a referendum on secession from the Soviet Union. "No state body of the USSR had the power to decide neither on the secession of the republics from the USSR nor on the termination of the existence of the USSR as a unitary state," the explanatory note reads.
Stan Nadel
      =====
And the US and NATO have constantly said, negotiations can not include any negotiations with things that will meet Russian demands.  So we have put Zelensky in a position to say no to everything and win thousands of deaths of Ukrainians.
Hollis Stewart
      =====
Very disappointed in Portside for publishing this pro-Putin propaganda.
Dan Jordan
Posted on Portside's Facebook page
You can listen to Butler's book "War Is A Racket" https://youtu.be/26O-2SVcrw0 on YouTube. Well worth an hour of your time.
Michael O'Rourke
Posted on Portside's Facebook page
The Facts Are Coming  --  cartoon by Brian Narelle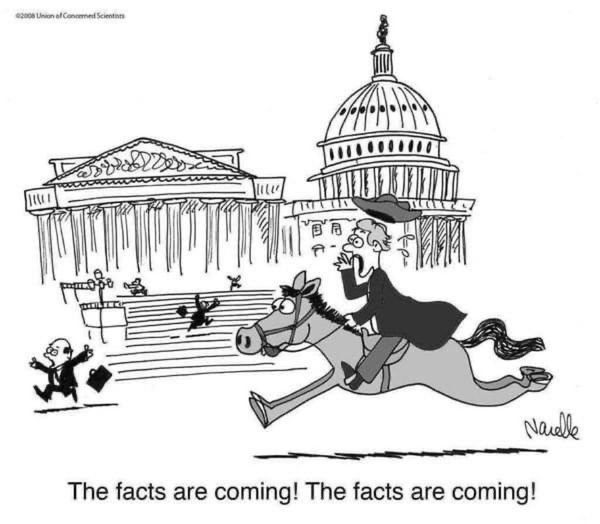 I created this cartoon for the Union of Concerned Scientists  years ago. Unfortunately it appears to have a very long shelf life.
Brian Narelle
April 21, 2017
Daily Kos
Historic Rally on the 50th Anniversary of the Case of Puerto Rico Before the United Nations - Independence for Puerto Rico Now - June 20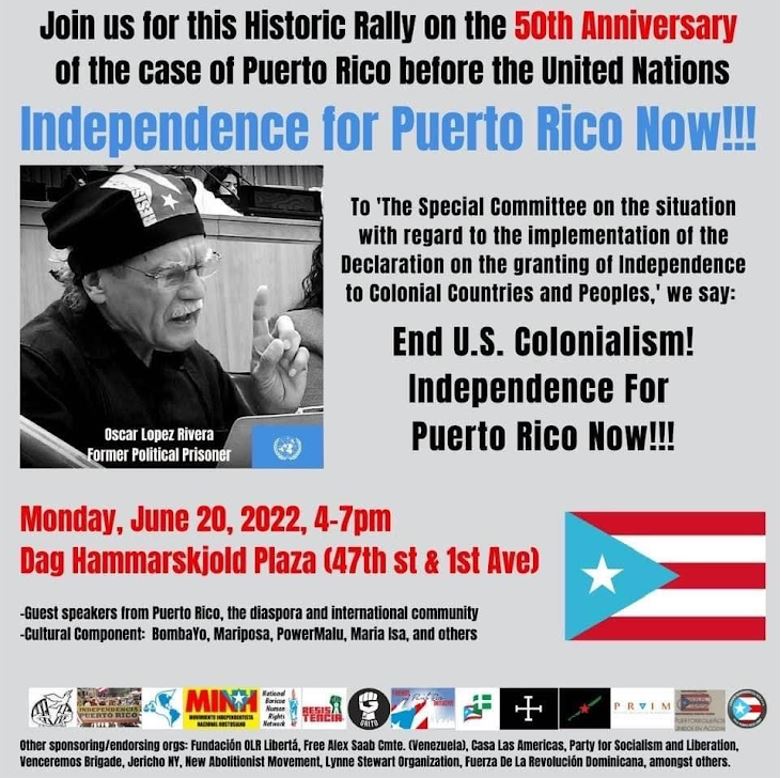 Virtual Book Event - Labor, Democracy, and the Common Good: Where Do We Stand and What Must be Done? - June 28 (Common Good and the Kalmanovitz Initiative for Labor and the Working Poor)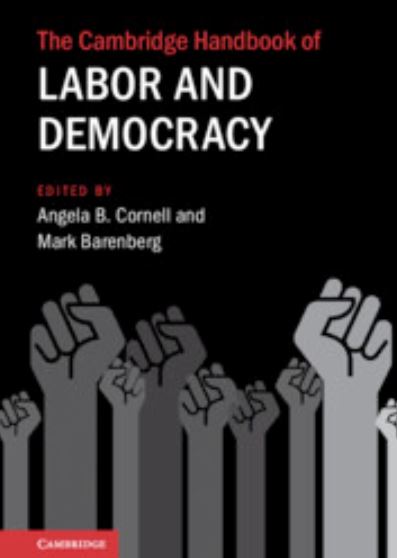 Democracy is under assault in our workplaces and across much of the globe.  How has this assault come about and how can workers fight back, defending and extending democracy?
Please join Dorian Warren of Community Change for a discussion with the editors of The Cambridge Handbook of Labor and Democracy, Mark Barenberg of Columbia Law School, Angela B. Cornell of Cornell Law School, and activist contributors to their volume, Sarita Gupta of the Ford Foundation, Lauren Jacobs of PowerSwitch Action, and Stephen Lerner of Bargaining for the Common Good. 
Register to receive a link on Zoom.
Kalmanovitz Initiative for Labor and the Working Poor
37th & O Streets, NW Maguire 209
Georgetown University
Washington, District Of Columbia 20057