Friday Nite Videos | July 8, 2022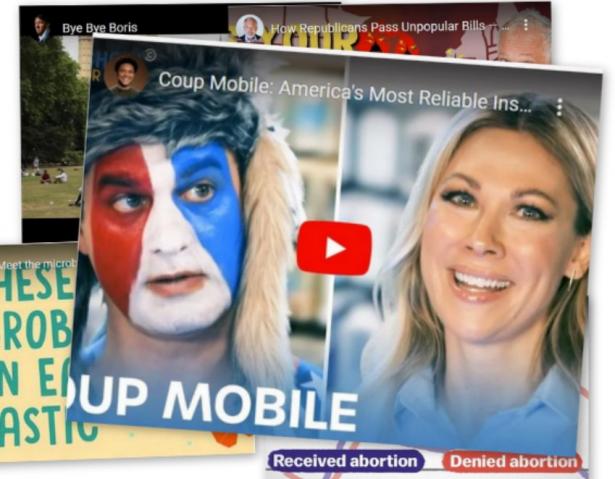 To view an video, click an image below,
Coup Mobile: America's Most Reliable Network for Insurrectionists

Coup Mobile is America's most reliable network for coordinating a successful insurrection. If you're ready to overthrow democracy AND your current carrier, make the switch today. #DailyShow
Bye, Bye Boris

The King of Lies is finally dethroned ... opening a path for one of his enablers. Remind you of anyone?
How Abortion Bans Make Inequality Worse

A new study documents the economic impact of abortion bans and offers a glimpse into a post-Roe v. Wade future.
How to Defeat Republicans' Autocracy Strategy

The GOP has so successfully rigged state elections in several key states through gerrymandering that even when Dems get more votes, Republicans win more seats. We need a 50-state democracy strategy to successfully counter the drive for autocratic minority rule.
Meet the Microbes That Could Eat Your Trash

Explore the possibility of plastivores— organisms that can eat and break down plastic— helping reduce the plastic waste on Earth.