Tidbits – Nov. 24, 2022 – Reader Comments: Lessons From the Midterms; Public Pensions; Rail Workers; Wakanda Forever; Book Sales; Vietnam Era Antiwar Movement: Successes, Failures, Legacies; Socialists in Office; Cartoons; More…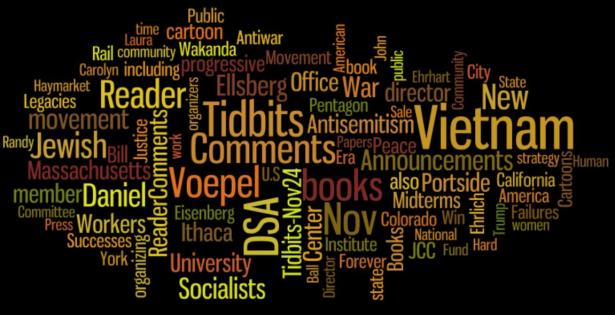 Tidbits - Reader Comments, Resources, Announcements, AND cartoons - Nov. 24, 2022,Portside
Resources:
Announcements:
Re: How Democrats Can Build a John Fetterman 2.0
 
Rev. Barber of the Poor People's campaign have been insisting that we can win if we create an ongoing connection and solidarity with the people - not just a campaign time when we need them. True change will come with a solid engagement.
Fetterman is an example of the success of that strategy,
Claire O'Connor
      =====
Yes. Every county. Every vote!
Linda Gillison
Posted on Portside's Facebook page
Re: The Enduring Power of Trumpism
 
Here, via Portside, Jelani Cobb reminds us that the racist, nativist forces behind Trump and Trumpery continue even if the Orange Monster himself fades from the political right.
Daniel Millstone
Posted on Portside's Facebook page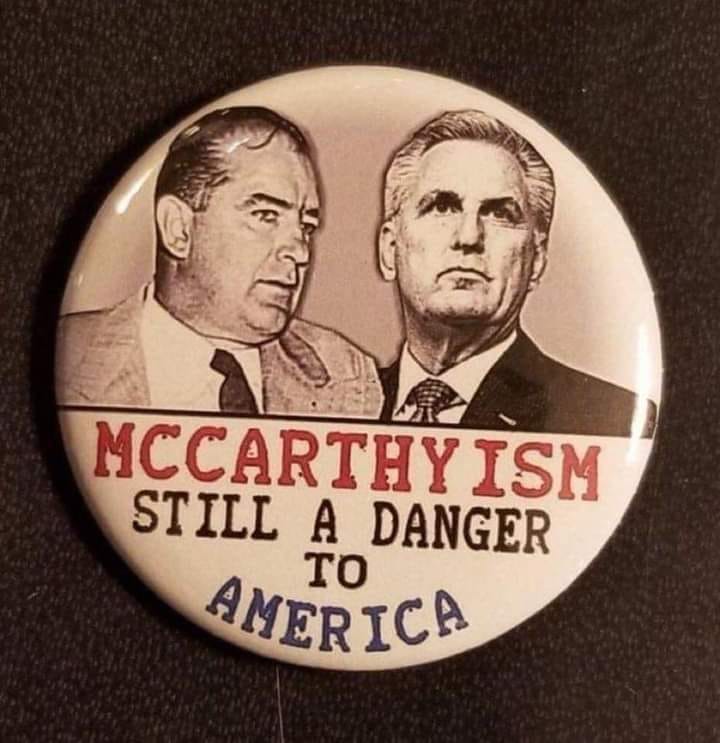 Re: Tammy Baldwin Gets Republicans To Back a Marriage Equality Bill, Making Final Approval Likely
 
Thank you to my senator Todd Young and the other Republicans who had the courage and decency to do the right thing and help pass this legislation. We love our friends in the LGBTQ community and I know that this comes as a relief. 
Brandon Mouser
Posted on Portside's Facebook page
(posting on Portside Labor)
Fascinating article on hotel workers/community organizing in Arizona - well worth reading! "...unions must give their members the support they need to organize themselves around a compelling alternative to right-wing populism."
Debbie Socolar
Posted on Portside's Facebook page
Re: The 2022 Midterms Were One of the Best Elections the Left Has Had in Memory
 
If this was the best election for the left, then this country is even more doomed than I imagined. None of the elected officials stood up to congressional leadership on issues like min wage and healthcare. The author himself noted the newly elected candidates who sold the Palestinians out. The only real victories came via the ballot initiatives and referenda.
Kevin Wilson
Posted on Portside's Facebook page
      =====
We've already started to see results from the Midterms. Senate Republicans seeing the handwriting on the wall and voting for marriage equality. I haven't checked to see how many of the six are up for election in two years, but I'd bet on it.
Arlene Halfon
And the Race Begins  --  cartoon by Bill Bramhall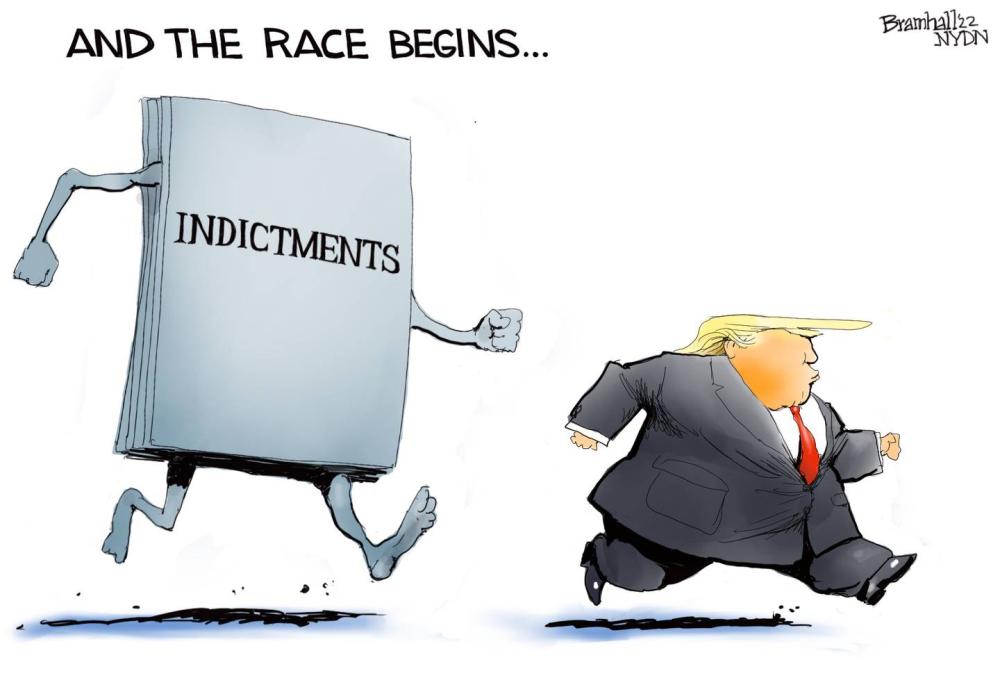 Bill Bramhall's editorial cartoon for Thursday, Nov. 17, 2022, shows Trump running from his indictments after he announced his 2024 presidential campaign. "And the race begins."
Bill Bramhall
November 17, 2022
New York Daily News
Re: Karen Bass Speaks After Winning LA Mayor's Race
 
Karen Bass Speaks After Winning LA Mayor's Race
Posted on Portside's Facebook page
Re: With a Nod to '1984,' a Federal Judge Blocks Florida's Anti-'Woke' Law in Colleges
 
And yet the media gawpers are falling all over themselves to present this gibbering troglodyte as the "reasonable Republican alternative to Trump."
Eleanor Roosevelt
Posted on Portside's Facebook page
Re: A Public Pension Reckoning – Wall Street Readies an Avalanche of Lies
 
Via Portside comes Matthew Cunningham-Cook's look at the dangers facing public pensions from investment losses. NYC pensions, awash in stock price declines will need billions more
    NYC will need to chip in an extra $6 billion to shore up pension funds — comptroller
    
Daniel Millstone
Posted on Portside's Facebook page
Re: How Millions of Gig Workers Could Be Impacted by a New Labor Rule
(posting on Portside Labor)
 
Thanks! This is a fantastic piece of journalism.
Lita Kurth
World Cup  --  cartoon by Rob Rogers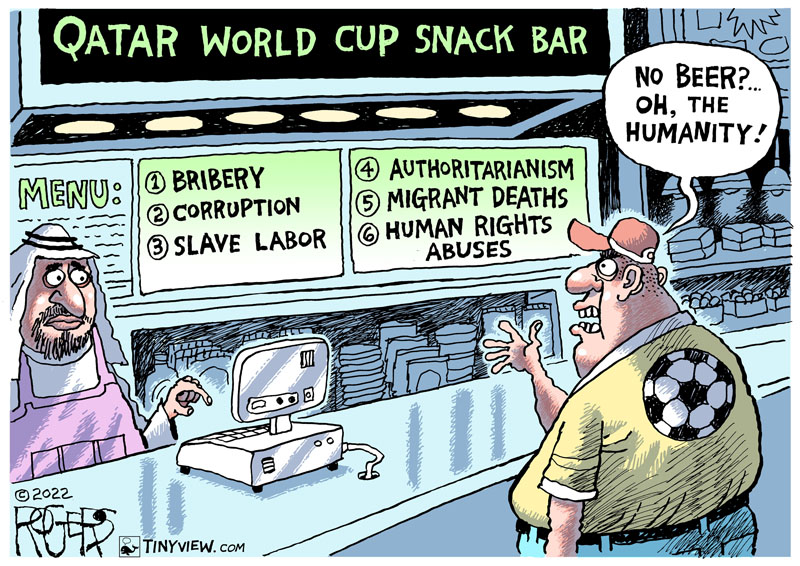 Rob Rogers
November 23, 2022
robrogers.com
Re: Rail Workers Want Tracks Publicly Owned. 
(posting on Portside Labor)
 
Publicly owned and fully supported by the Government. Absolutely.
Laura Friedman
Posted on Portside's Facebook page
      =====
Nationalize the railroads!
Truman Grandy
Posted on Portside's Facebook page
Re: This Week, Billionaires Made a Strong Case for Abolishing Themselves
 
Truth about 4 billionaires we know, and about all.
Melodie Wettlaufer
Posted on Portside's Facebook page
Re: With Namor, Wakanda Forever Does What Latine Media Will Not
(posting on Portside Culture)
 
I have always considered Black Panther a part of the Indigenous representation in Marvel, as it depicts an Afro-Indigenous civilization that has thrived despite the colonialism around it. That said, it did not surprise me that it became the franchise that would bring additional Indigenous representation from the Global South; in this case, it was Indigenous Maya representation.
David Lott
Posted on Portside's Facebook page
Shadow of the World Cup  --  cartoon by Pat Bagley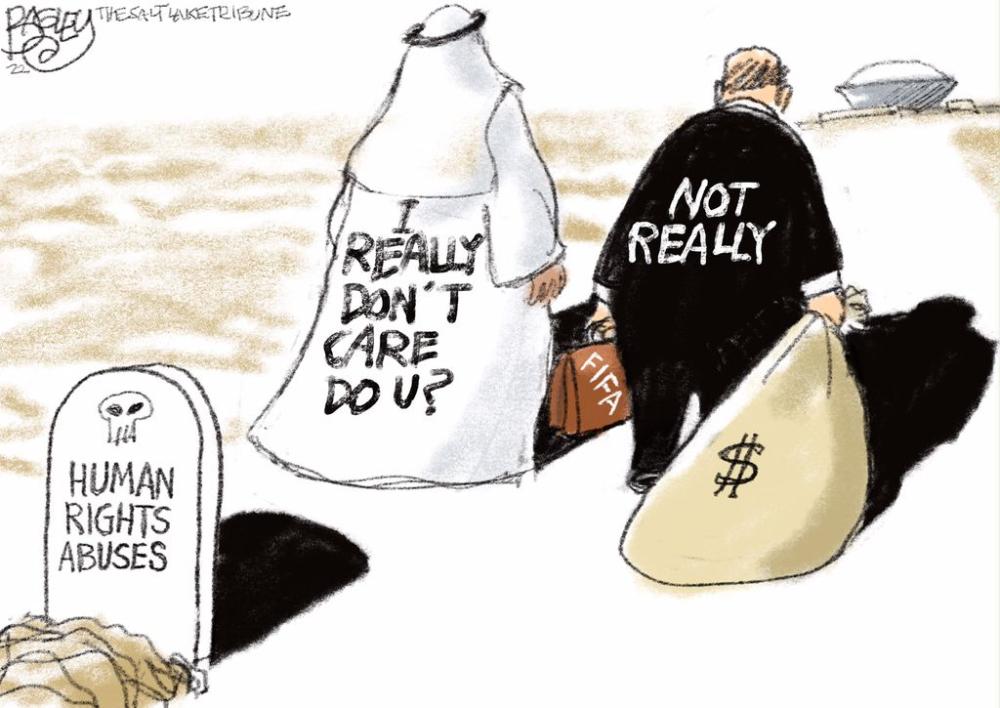 Pat Bagley
November 21, 2022
The Salt Lake City Tribune
Family Values of Colorado Shooter: Who Is Randy Voepel? Colorado Suspect's Grandfather Is MAGA Republican California State Assemblyman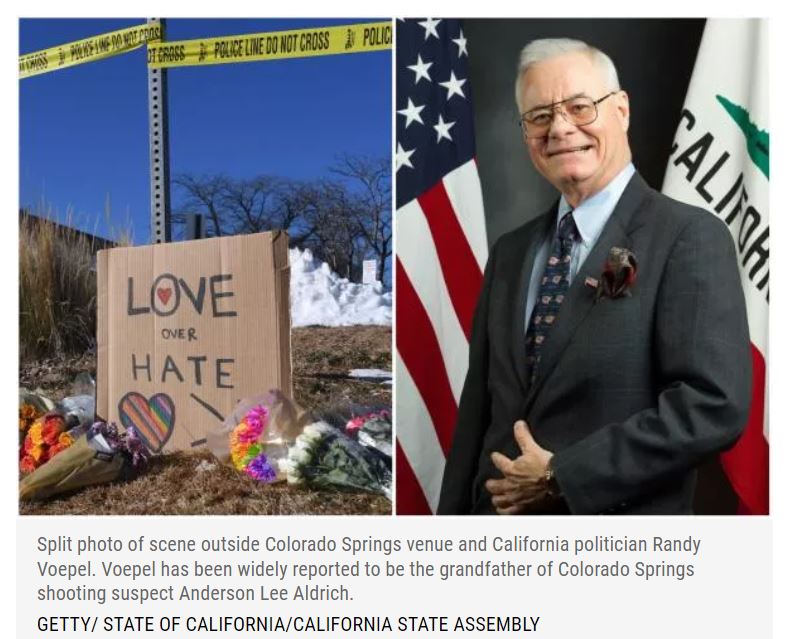 By Anders Anglesey
November 21, 2022
Newsweek
California MAGA Republican Assemblyman Randy Voepel is the grandfather of Colorado Springs shooting suspect Anderson Lee Aldrich, according to media reports.
Colorado Springs police arrested Aldrich, 22, following a mass shooting at the LGBT venue Club Q on Saturday that left five people dead and 25 were injured.
Multiple media reports, including The San Diego Union-Tribune, showed Aldrich's mother is Laura Voepel, daughter of the 72-year-old California state assemblyman.
Newsweek found social media posts made by Laura Voepel where she praises her father's public service.
In an April 14, 2020, Facebook post, Laura Voepel said: "Keep up the work dad. You work hard to improve our lives and a lot of us take notice."
Randy Voepel was previously condemned over comments he made where he compared the January 6 riot at the Capitol in Washington, D.C., to the American Revolutionary War.
Just three days after the riot, Randy Voepel told the Union-Tribune: "This is Lexington and Concord. First shots fired against tyranny.
"Tyranny will follow in the aftermath of the [Joe] Biden swear-in on January 20."
Voepel also showed his support for former President Donald Trump in a January 20, 2017, Twitter post.
It read: "Let us not only #MAGA, but make California Great Again. Grateful to be representing my district in the State Assembly. #InaugurationDay."
According to a biography on his website, Voepel was elected to represent California's 71st Assembly District in 2016.
Prior to being a state assemblyman, Voepel served as Santee City mayor between 2000 and 2016 and was also on the city's council between 1996 and 2000.
In March 2022, Voepel was given the East Californian Silver Star Award for "Best Elected Official."
Before Voepel entered politics, he served two tours with the U.S. Navy during the Vietnam War.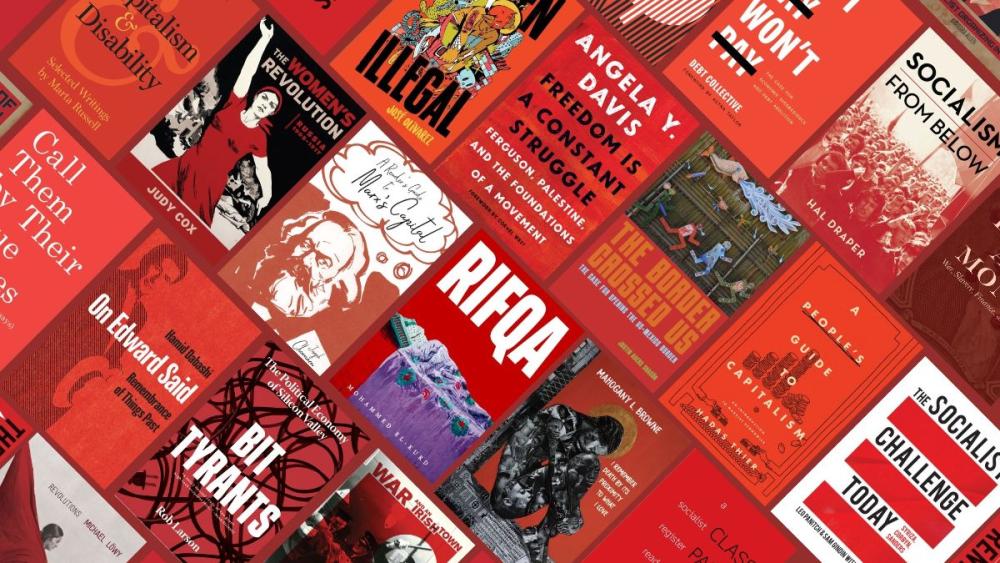 Our Holiday Sale is here! ALL Haymarket Books are 40% Off through Monday, January 2nd!
Since we continue to be impacted by industry-wide shipping delays, please consider placing your gift orders as soon as possible.
Check out Haymarket's Spring/Summer 2023 Catalog, featuring books by authors including Rebecca Solnit and Thelma Young Lutunatabua, Angela Y. Davis, Cathy Linh Che and Kyle Lucia Wu, Mariame Kaba and Essence McDowell, Noam Chomsky, Cherríe Moraga, Quenton Baker, Brionne Janae, Alexa Patrick, Gilbert Achcar, Neil Davidson, and more.
Haymarket's Spring 2023 Catalog! 
P.O. Box 180165
Chicago, IL 60618
Tel: 773-583-7884
Email: info@haymarketbooks.org
Our End of Year Sale is back with 40% off all books until January 2 (Verso Books)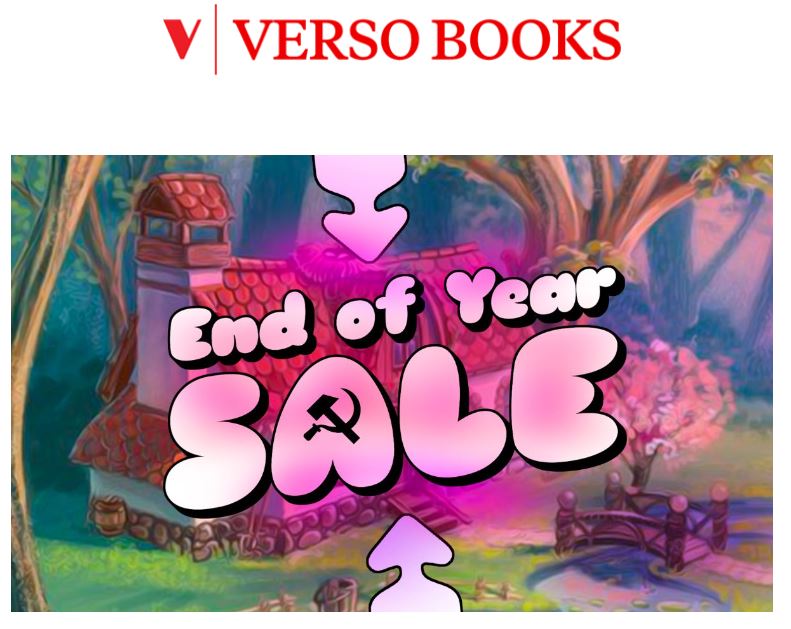 40% OFF ALL BOOKS!
Our End of Year Sale is back with 40% off all books until January 2.
Don't forget, we have bundled ebooks with every print purchase (where available) — meaning you can gift the print book (if you want to) and start reading the ebook right away!
See more reading lists: 40% off everything!  
Be inspired this year with our gift guide! Share, with your loved ones, radical and visionary thinking that interrogates existing ideas, and re-imagines a different kind of world.
Check out our highlights from 2022, featuring theories of the crises of capitalism, calls to abolish prisons, police, borders and the family, essays from Black Communist women, a manifesto for an internet for the people, a guide to degrowth economics, a philosophy of self-defense, and more.
6 Meard Street
London, W1F 0EG
Don't books make the sweetest holiday gifts? (Hard Ball Press)
Enjoy a free book with your holiday shopping.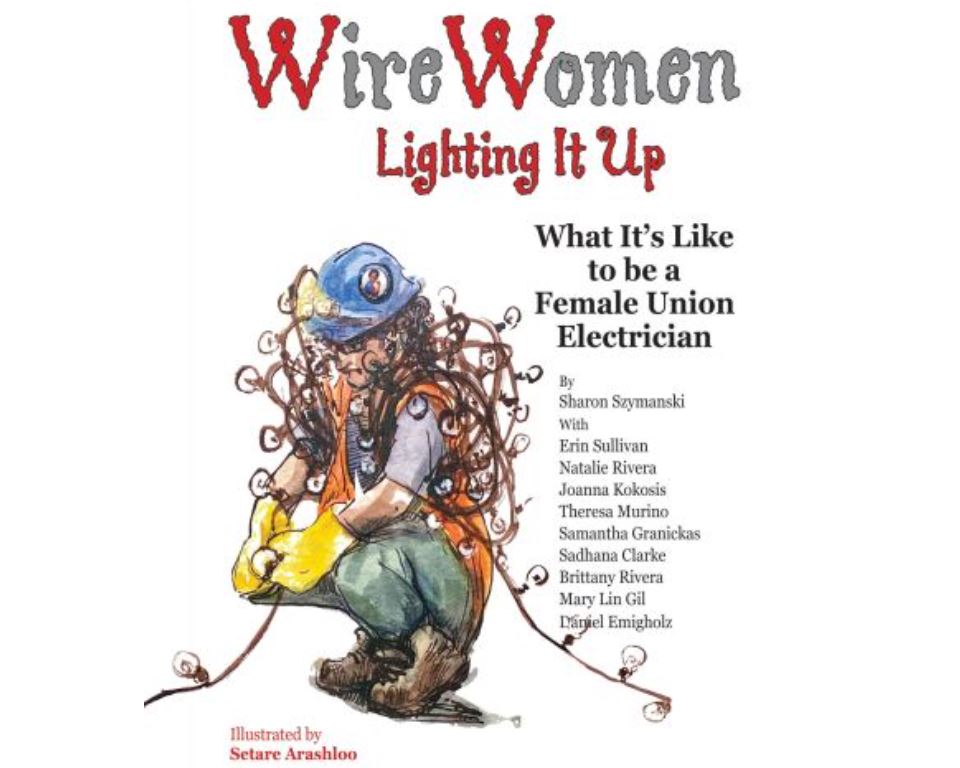 In the spirit of the upcoming holidays (including Thanksgiving!), Hard Ball & Little Heroes Press is giving away one book for every three books purchased.
For the adult books, you will receive a Lenny Moss shop steward detective book, (which received glowing reviews in Library Journal & PW).
For the children's books, you will receive a copy of the bilingual Polar Bear Pete's Ice Is Melting!
Please head to the Hard Ball Press web site and look the titles over, we have everything from novels, memoirs, labor histories, union organizing tools and story collections by nursing home and by community college students.
We have wonderful bilingual English-Spanish children's books, and one in English & Korean!
Whatever you do, share the love and find a peaceful place to dwell for a time, you deserve it
In solidarity,
Timothy Sheard, editor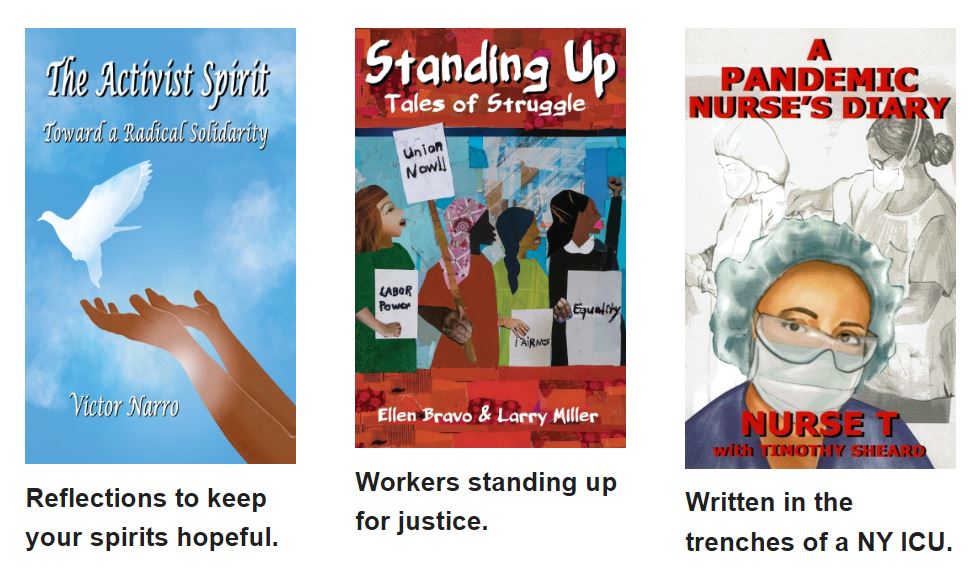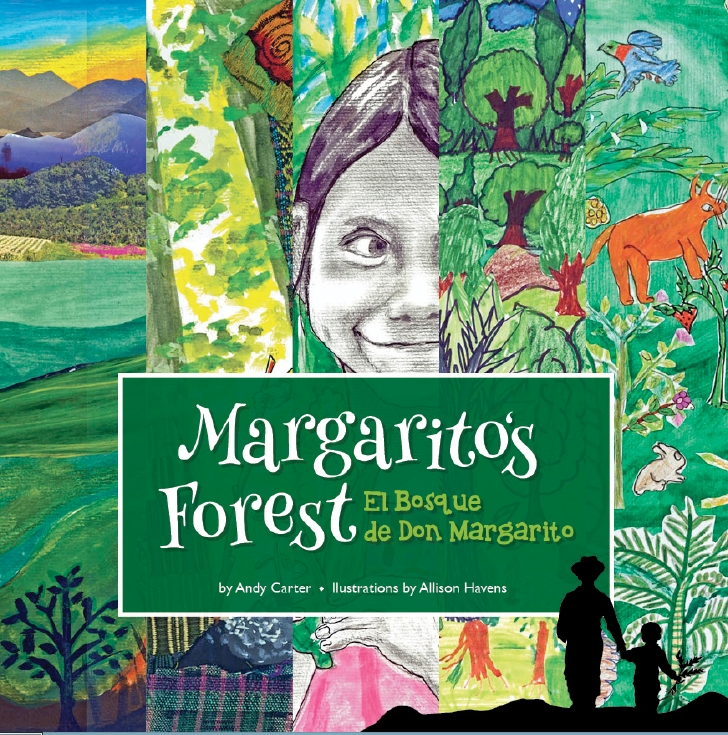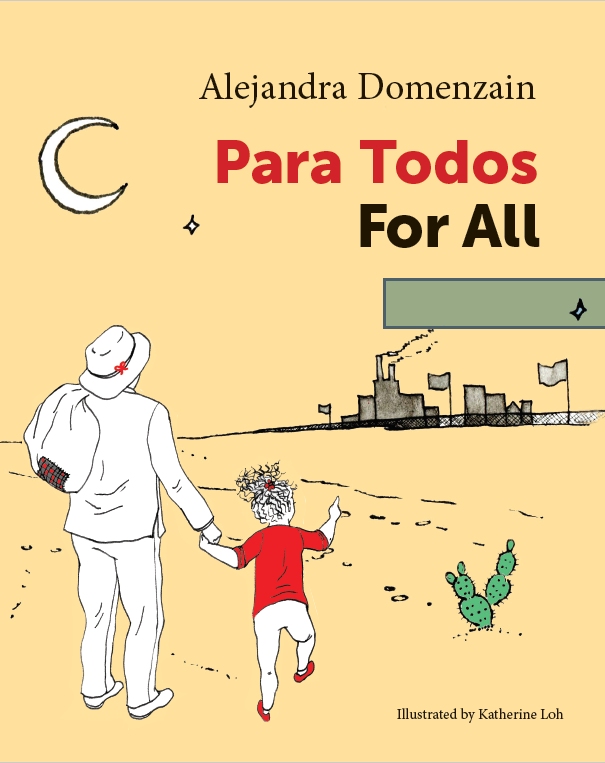 Hard Ball & Little Heroes Press
415 Argyle Rd., 6A
Brooklyn, NY 11218
917 428 1352
info@hardballpress.com
Building Allyship to Address Antisemitism - New York - November 28 (T'ruah: The Rabbinic Call for Human Rights; Marlene Meyerson JCC Manhattan)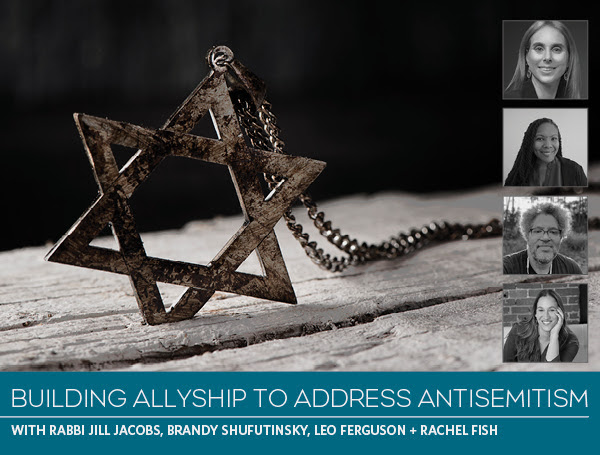 With antisemitism on the rise, how can we work in solidarity with other communities to counter extremism and create a world free from all forms of bigotry?
Join Rachel Fish, Ph.D., co-founder of Boundless, for a conversation with Leo Ferguson, director of strategic projects at Jews for Racial & Economic Justice; Rabbi Jill Jacobs, CEO of T'ruah: The Rabbinic Call for Human Rights; Rabbi Bob Kaplan, executive director at The Center for Community Leadership at JCRC-NY; and Brandy Shufutinsky, Ph.D, director of education, outreach, and engagement for the Jewish Institute of Liberal Values.
This session is being offered as part of the JCC's Antisemitism in America: Charting a Path Forward series and will include opportunities for small-group discussions.
Leo Ferguson is the Director of Strategic Projects at Jews For Racial & Economic Justice. He is the founder of JFREJ's Jews of Color caucus, lead organizer for the Jews of Color National Convening, and a lead author of Understanding Antisemitism. He is a graduate of the Grace Paley Organizing Fellowship, The Bend The Arc Selah Fellowship, the JOIN Don't Kvetch, Organize Masterclass, and the BOLD Black Organizing for Leadership & Dignity Directors and Leads training. He is proudly Black & Jewish, a lifelong New Yorker, and a musician.
Rachel Fish, Ph.D., is an academic with 20 years of experience in the fields of Israeli history, Zionist thought, and Middle Eastern studies. Most recently, Dr. Fish was the founding executive director of the Foundation to Combat Antisemitism, which was established to catalyze dynamic new solutions to stop the age-old hatred advanced by those who seek the elimination of Judaism and the Jewish people. Dr. Fish was previously senior advisor and resident scholar of Jewish/Israel philanthropy at the Paul E. Singer Foundation in New York City and served as executive director for the Schusterman Center for Israel Studies at Brandeis University, where she trained the next generation of scholars and Jewish communal professionals in Israel Studies.
Rabbi Jill Jacobs (she/her) is the CEO of T'ruah: The Rabbinic Call for Human Rights, an organization that trains and mobilizes more than 2,300 rabbis and cantors and their communities to bring a moral voice to protecting and advancing human rights in North America, Israel, and the occupied Palestinian territories. She is the author of Where Justice Dwells: A Hands-On Guide to Doing Social Justice in Your Jewish Community and There Shall Be No Needy: Pursuing Social Justice through Jewish Law and Tradition, both published by Jewish Lights.
Rabbi Bob Kaplan is the founding executive director of The Center for Community Leadership, the Shared Society division of the Jewish Community Relations Council of New York (JCRC). Rabbi Kaplan also serves as a Commissioner for the New York City Commission on Human Right, a member of Bronx Community Board 8, and a member of the Mayor's PATH (Partners Against the Hate) Task Force.
Brandy Shufutinsky is a social worker, writer, researcher, and advocate. She holds a doctorate from the University of San Francisco in international and multicultural education and a MSW from the University of Southern California. Brandy is the director of education and community engagement at the Jewish Institute for Liberal Values. She was a 2021 scholar-in-residence at the Institute for the Study of Global Antisemitism & Policy Oxford Summer Institute, where she worked to develop curriculum in critical antisemitism studies. Currently she is working towards developing intercultural and academic opportunities to enhance liberal democratic ideals.
This program is sponsored by B'nai Jeshurun, The Gottesman Center for Jewish Living, The Joseph Stern Center for Social Responsibility, The David H. Sonabend Center for Israel, and Engage Jewish Service Corps.
Antisemitism programs at the JCC are made possible by an anonymous donor.
Marlene Meyerson JCC in Manhattan (334 Amsterdam Ave at 76th Street) on Monday, November 28 at 7:00pm. The program is pay what you wish.
The "Pay what you wish" feature ensures that JCC programs can be accessible for the entire community. Programs at the JCC take time, energy, and resources to create and we hope you will pay an amount that is both comfortable for you as well as acknowledges the efforts and resources of our staff and speakers. Payment through "Pay what you wish" is not a tax-deductible donation since goods/services will be provided.
Registrations are processed on a first-come, first-served basis.
Please contact Registration by email at boxoffice@mmjccm.org for additional information or if you are having trouble registering; be sure to include your name, contact information, and class/program/event for which you wish to register.
By registering for a Marlene Meyerson JCC Manhattan program, you consent to the JCC's Cancellation Policy. Participants in JCC programs are subject to all Policies and Practices of the Marlene Meyerson JCC Manhattan.
266 West 37th Street Suite 803
New York, New York 10018
(212) 845-5201
office@truah.org
Vietnam Era Antiwar Movement: Successes, Failures, and Legacies - Daniel Ellsberg, W.D. Ehrhart, Carolyn Eisenberg, Nguyet Nguyen, Judith Ehrlich - December 1 (UMass Amherst Department of History)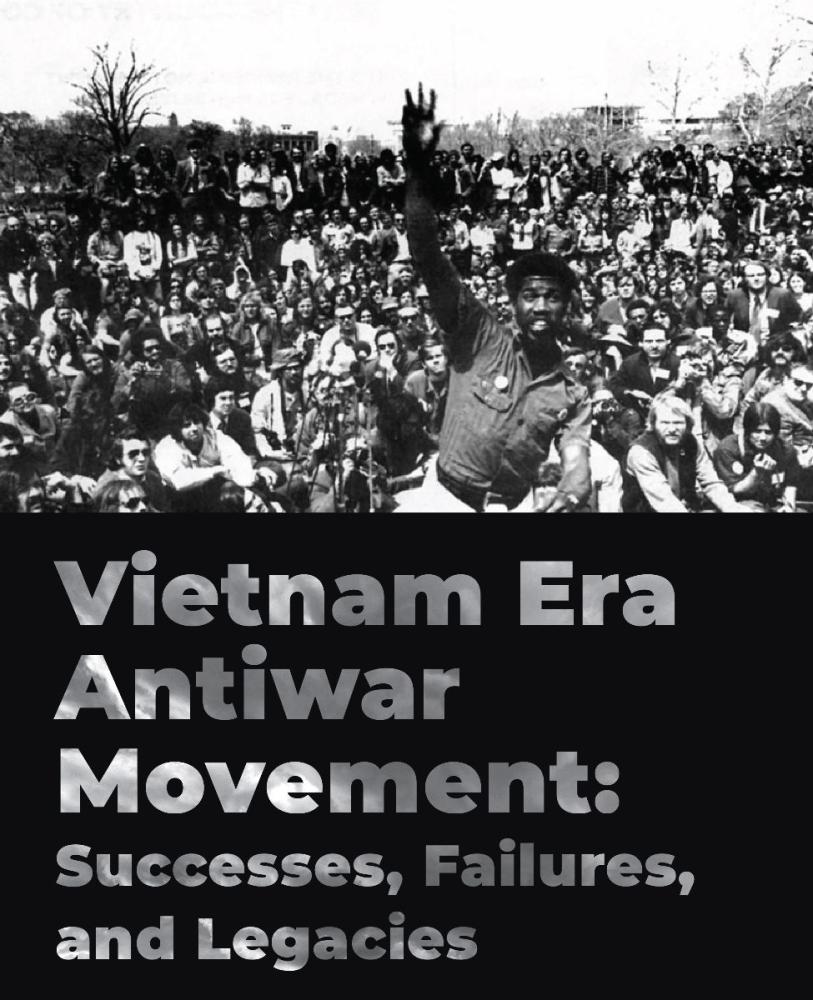 Thursday, December 1, 7pm EST, Zoom
W.D. Ehrhart - Author, Educator, Vietnam Veteran
Carolyn Eisenberg - Historian, Hofstra University
Daniel Ellsberg - Pentagon Papers Whistleblower
Nguyet Nguyen - Historian, University of Alaska Southeast
Judith Ehrlich – Moderator – Director, InSight Films LLC
This panel discussion considers the most vibrant, diverse, and sustained antiwar movement in U.S. history. What impact did it have on the conduct and conclusion of the Vietnam War? Does it offer lessons for our own time?
Join the UMass Amherst Feinberg Series for a conversation with Daniel Ellsberg, the whistleblower who exposed decades of government lies about the war by releasing the Pentagon Papers; antiwar activists and historians Carolyn Eisenberg and Nguyet Nguyen; and Vietnam veteran, writer, teacher and activist W. D. Ehrhart. The award-winning filmmaker Judith Ehrlich (The Boys Who Said NO!) will moderate.
W. D. Ehrhart, PhD, is a former Marine Corps sergeant, Vietnam veteran, teacher, and author of multiple books of nonfiction and poetry, including Passing Time: Memoir of a Vietnam Veteran Against the War and Thank You for Your Service: Collected Poems. 
Carolyn "Rusti" Eisenberg is a professor of U.S. history and American foreign policy at Hofstra University. Her latest book is Fire and Rain: Nixon, Kissinger and the Wars in Southeast Asia. Eisenberg was on the Strike Steering Committee at Columbia University in 1968. She is co-founder of Brooklyn for Peace and legislative coordinator for Historians for Peace and Democracy.
Daniel Ellsberg is a lecturer, writer, activist, and whistleblower. A former RAND corporation analyst, he was also an official in the Defense and State Departments. In 1971, Ellsberg leaked a top-secret 7,000-page study of U.S. decision-making in Vietnam—the Pentagon Papers—to the The New York Times and eighteen other newspapers. In the decades since, he has been arrested scores of times for nonviolent civil disobedience in opposition to U.S. nuclear and foreign policy. His books include Secrets: A Memoir of Vietnam and the Pentagon Papers (2002) and The Doomsday Machine: Confessions of a Nuclear War Planner (2017).  
Nguyet Nguyen is a historian of the transnational Vietnamese antiwar movement and assistant professor at the University of Alaska Southeast. Born and raised in Vietnam, she has been active in shedding light on the GI antiwar movement and in projects to help clear unexploded ordnance in Vietnam. 
Judith Ehrlich (moderator) is the co-director and producer of The Most Dangerous Man in America: Daniel Ellsberg and the Pentagon Papers, winner of the Peabody Award. Her most recent film, The Boys Who Said NO!, tells the story of a mass movement of draft resisters who chose conscience over killing in the Vietnam War. Ehrlich is currently producing an animated podcast featuring Ellsberg's anti-nuclear analysis and activism for Defuse Nuclear War.
Free and open to all. Spanish interpretation and closed captions will be available. This event will be recorded and made available on the Feinberg Series website. Read more and register!
The 2022-2023 Feinberg Series, Confronting Empire, is exploring histories of U.S. imperialism and anti-imperialist resistance. It is presented by the UMass Amherst History Department with the Ellsberg Initiative for Peace and Democracy and partners. 
More Information: Contact us | Follow us on Facebook | View the series calendar
All-Virtual Peace/Progressive Strategy Conference - December 3 (Massachusetts Peace Action)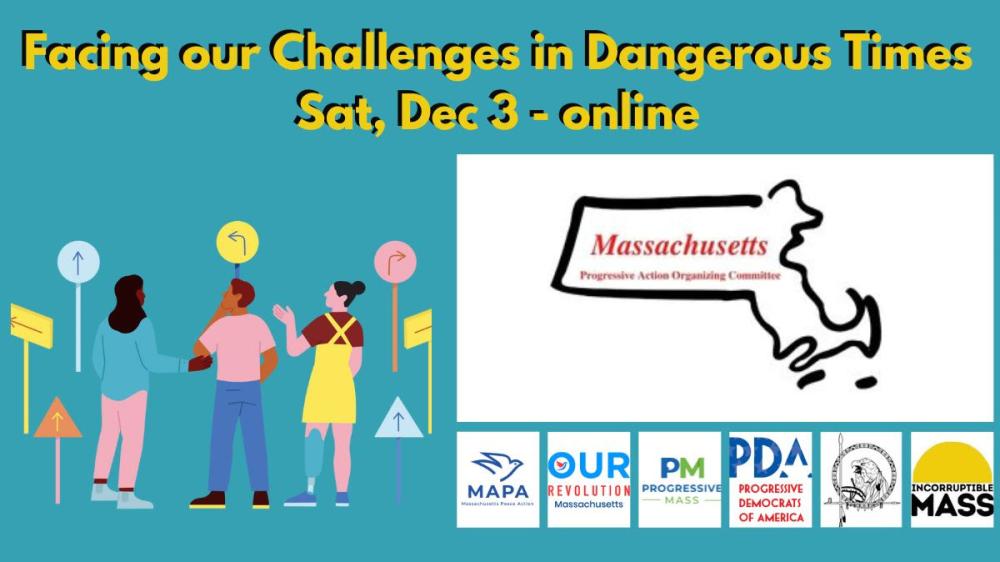 Wondering what the elections mean for our movement?
Our Dec. 3 peace/progressive strategy conference has been changed to an all-virtual format!
Join our all virtual conference Dec. 3 as six progressive organizations come together to dissect the 2022 election results and chart the path for our movements in the next two years and beyond.
Featuring analysis of election results by John Nichols and Sen. Jamie Eldridge; strategy presentations on peace and justice issues by by Phyllis Bennis, Prof. Jackson Lears, and Lindsay Koshgarian; and examination of the domestic progressive agenda by  Jean-Luc Pierite,  Jordan Berg-Powers and Mallory Hanora.

We live at a time characterized by numerous dire threats to justice, peace, and the very stability of our country. Among these threats are rampant militarism, galloping climate change, growing inequality, an ongoing and divisive pandemic, and the emergence of a dangerous right-wing extremist movement. The goal of this Conference is to explore with activists and thought leaders how to address these enormous obstacles to the fulfillment of a progressive vision. 
Among the questions we will examine are: How do we speak about militarism as we address inequality, climate change, racism and threats to democratic processes? And how do we understand and overcome the political vacuum which not only led to the exponential growth of corporate power (including the military industrial complex) but also destroyed belief that a collective or government can solve the problems currently undermining our societies?
But we will also draw lessons and encouragement from positive developments brought about by our progressive movement in the face of neoliberal and reactionary onslaught.
This one day Conference will have 2 panels with breakout groups after each. The first panel will address militarism and how the ideology of militarism has impacted all aspects of U.S. society. The Russian invasion of Ukraine has made this task more complex and more critical. The Ukraine War has greatly strengthened NATO specifically and militarist ideology in general and has set off divisions in the peace and social justice movement. Under these difficult circumstances, as political activists, we need to address how the buildup of military resources drains the public treasury, puts us at risk of nuclear holocaust, and short circuits democratic and collective responses to problem solving.
The second panel will address organizing for political power in communities often overlooked by many progressive groups and the Democratic and Republican parties: Black, Indigenous and people of color who have reason to doubt that elected officials will ever deliver for them; and urban and rural communities where working families experience economic insecurity, anger at progressive and Democratic Party elites, and struggle with family instability, drugs and depression. We will hear from organizers in such communities, how they empower residents working with them to adapt progressive policies to meet local needs. We will hear about how union organizing efforts are showing how collective struggle can overcome adversity and build the power needed to make the changes needed.
We invite you to join us and send representatives of your organizations and communities to help grow our movement and to confront these critical issues together. 
Speakers
John Nichols is National affairs correspondent for The Nation. His most recent book is Coronavirus Criminals and Pandemic Profiteers: Accountability for Those Who Caused the Crisis.
Jamie Eldridge is State Senator representing the Middlesex and Worcester District, which includes Ayer, Acton, and Marlborough.
Phyllis Bennis is director of the New Internationalism Project at the Institute for Policy Studies. The seventh edition of her Understanding the Palestinian-Israeli Conflict : A Primer was published in 2018.
T. J. Jackson Lears is an American cultural and intellectual historian with interests in comparative religious history, literature and the visual arts, folklore and folk beliefs. He is Board of Governors Distinguished Professor of History at Rutgers and Editor in Chief of Raritan. He is author of Rebirth of a Nation: The Making of Modern America, 1877-1920.
Lindsay Koshgarian is Program Director for the National Priorities Project at the Institute for Policy Studies.  She is an expert in dissecting the Federal budget including the contrast between Pentagon spending and domestic needs.
Jordan Berg Powers is Executive Director at Mass Alliance. In his over a decade there, he has helped elect new progressive leaders across the state, recruited progressive champions to run, and trained hundreds of grassroots organizers. Jordan is active in campaigns for saving public education, environmental justice, and a more progressive tax system for the Commonwealth.
Jean-Luc Pierite is President of the Board of the North American Indian Center of Boston (NAICOB). A member of the Tunica-Biloxi Tribe of Louisiana and originally from New Orleans, he resides in Jamaica Plain.
Mallory Hanora is Executive Director of Families for Justice as Healing, a Roxbury based prison abolitionist organization led by incarcerated women, formerly incarcerated women, and women with incarcerated loved ones, which works to move Massachusetts towards community based solutions rather than constructing a new women's prison.
This conference will be all-virtual.   It will be run as a single Zoom meeting and breakouts will be joined from the main Zoom meeting.
Conference Agenda
9:00 am – Gathering and informal conversation for early birds
9:30 am – Welcoming Remarks; Political Updates by John Nichols and Jamie Eldridge
10:35 am – Militarism and its ideology, with Phyllis Bennis, Jackson Lears and Lindsay Koshgarian
11:40 am – Breakouts on militarism
1:00 pm – Lunch Break
2:00 pm – Organizing for Power, with Jordan Berg Powers, Jean-Luc Pierite, and Mallory Hanora.
3:00 pm – Breakouts on organizing — choice of topics:  Climate change, labor activism, white working class, Indigenous solidarity, policing and prisons, youth organizing, electoral organizing, state legislation, or Poor People's Campaign.
4:20 pm – Closing remarks / reportbacks
4:35 pm – Adjourn
Sponsored by the Massachusetts Progressive Action Organizing Committee, whose constituent groups are: Massachusetts Peace Action, Our Revolution Massachusetts, Progressive Democrats of America, Progressive Massachusetts, North American Indian Center of Boston, and Incorruptible Mass.
   Massachusetts progressive organizations are invited to cosponsor or endorse.   See details and sign up.  One person's registration is included with the endorsement fee.
Payment can also be made by check payable to Massachusetts Peace Action.  Mail to 11 Garden Street, Cambridge, MA 02138 and write "Facing our Challenges" on the memo line.
11 Garden St
Cambridge, MA 02131
How We Win with Socialists in Office - December 7 (DSA Fund)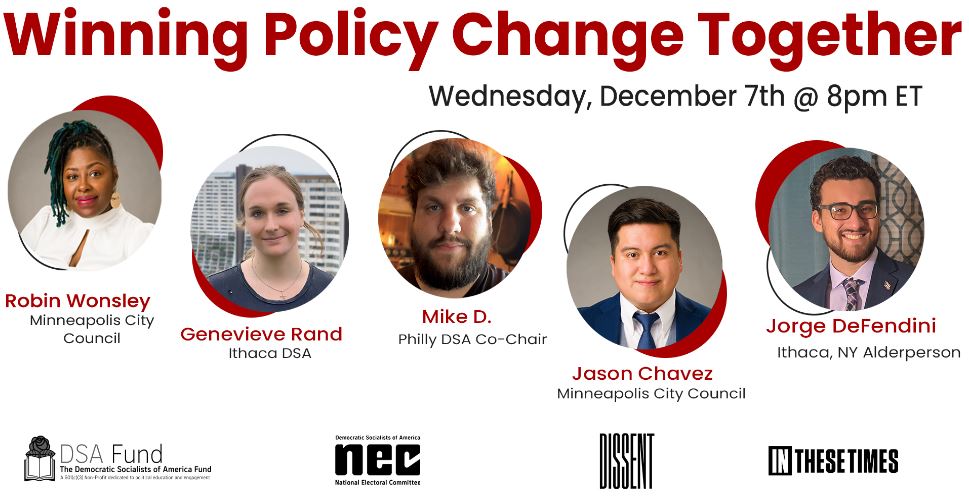 A growing number of local and state governments have socialist officials joining their ranks, so how can local organizers and DSA chapters work with them to achieve policy wins that advance socialist goals?
Sign up here to join us online Wednesday 12/7 at 8pm ET for Winning Policy Change Together: How We Win with Socialists in Office.
The How We Win series shares lessons and how-to experience from policy campaigns and organizing around the country, showing how democratic socialist organizers and coalitions can advance and achieve tangible wins that support our economic and social goals. Join us to learn what strategies have worked, what's been won as well as obstacles organizers face along the way, and the path forward to build strong governing coalitions between local organizers and public officials.
Panelists include:
Councilmember Robin Wonsley will moderate the event. She is a democratic socialist representing Minneapolis's Ward 2 on its city council and a member of Twin Cities DSA. 
Councilmember Jason Chavez is the first LGBTQ+ Latinx to serve as a Minneapolis City Council Member and a member of Twin Cities DSA. Chavez also played a critical role in passing Minnesota's Police Accountability Act and Omnibus Employment and Economic Development Bill as a Committee Legislative Aide at the Minnesota House of Representatives.
Mike D. is the co-chair of Philly DSA and sits on the chapter's Socialists In Office Commission and Electoral and Political Education Committees. Previously he served as Campaign Manager for DSA member and 2021 Jersey City City Council candidate Joel Brooks. 
Alderperson Jorge DeFendini is a DSA member, Boricua Socialist Organizer and Alderperson serving on the Ithaca Common Council. He has organized within Ithaca DSA and the Ithaca Tenants Union for campaigns such as Good Cause Eviction and free mass transit.
Genevieve Rand is an Ithaca DSA member who has done years of work at the Ithaca Tenants Union and has recently worked on supporting the Ithaca Solidarity Slate — a collaborative project between the Ithaca DSA and Ithaca Tenants Union.
Panelists will respond to your questions and discuss more immediate practical steps and the longer view of what coalitions and governments can do locally and at the state level through building and working together.
Sign up here to join us Wednesday 12/7 at 8pm ET/ 7pm CT / 6pm MT/ 5pm PT! This event is co-sponsored by DSA National Electoral Committee, Dissent, and In These Times. 
This event is co-sponsored by DSA National Electoral Committee, Dissent, and In These Times.
[DSA Fund is a non-profit 501(c)3 organization dedicated to political education and engagement. DSA Fund does not participate or intervene in any political campaigns on behalf of or in opposition to any candidate for public office.]
PO Box 1038
New York, NY 10272