Tidbits – Jan. 12, 2023 – Reader Comments: Today's McCarthyism in the House; Why Nurses Strike; New York's Dems and Progressives; How Finland Is Teaching a Generation To Spot Misinformation; Rosa Luxemburg on Revolution; Ukraine Solidarity Network; Cartoo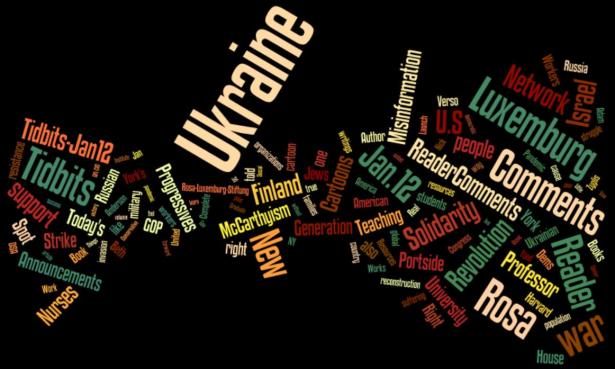 Tidbits - Reader Comments, Resources, Announcements, AND cartoons - Jan.12, 2023,Portside
Resources:
Announcements: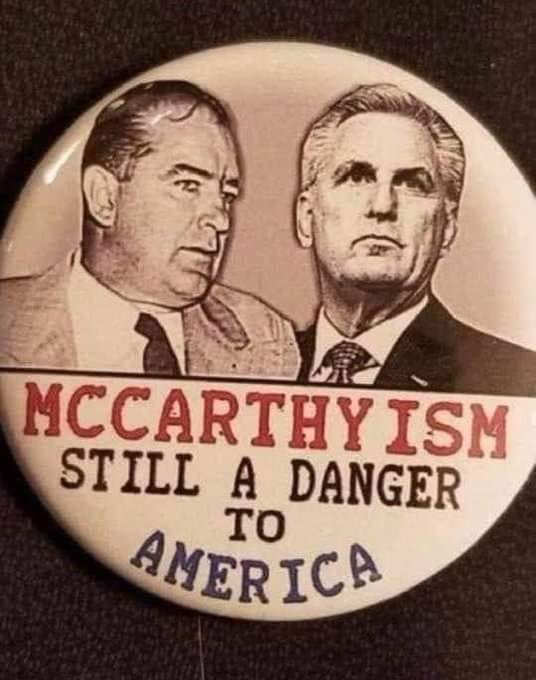 Re: The Real GOP Steps Forward – Jan. 06 They Failed, Now They Are Stopping the Functioning of Congress
 
We were JUST talking about this!??
Jill Chesler
Posted on Portside's Facebook page
Speaker of the Mouse  --  cartoon by Adam Zyglis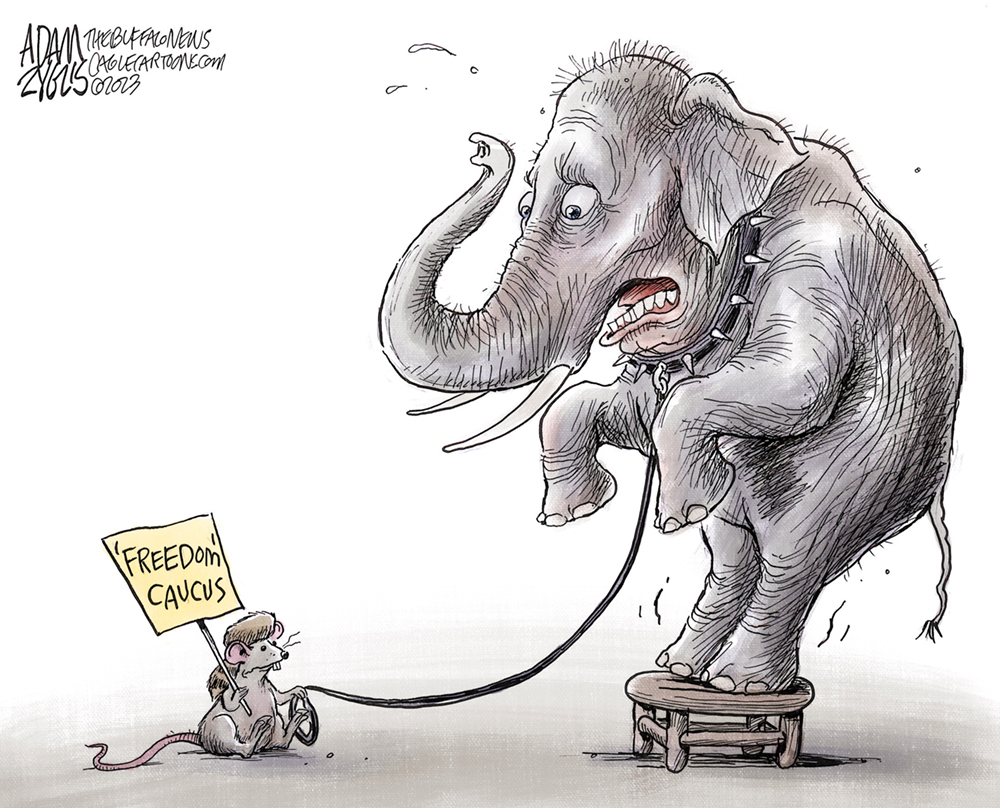 Adam Zyglis
January 11, 2023
The Buffalo News
Re: Is the Right to Contraception About To End in America?
 
This is the court case that should be getting all the attention. Republicans have begun their war on birth control.
E Beth Davis
Posted on Portside's Facebook page
Re: Israel's New Government Learned From the U.S. Far Right
 
What about the Palestinians, the main group being persecuted by the Israeli government?
You are so obsessed with your narrow interests--which of course are very important--that you almost entirely overlook the people that have been discriminated against the most for the longest time.   Nothing about the occupation.   Shameful and selfish.
Gil Leib
Re: Why the Godfather of Human Rights Is Not Welcome at Harvard
 
As with other kinds of banning, this may be among the best things that could have happened.
The publicity is reaching a population that never before believed the extent of the pro-Israeli/anti-Palestinian Lobby in the US. Education does not necessarily expose you to all the truths you should have; even if you a Harvard Alumni.
The hypocrisy should be so obvious:
You are anti-Semitic if you say that American Jews place the well-being of Israel over that of the US;
but you are also anti-Semitic if you disparage Israel in any way;
The true anti-Semitism would be wanting to ethnic cleanse Jews out of the US, whether because you just hate them all OR because they only way to get your Rapture is to have all the Jews move to Israel.
Aside from the fact, that "Jewish" is self-defined as one or more of the following: religion, culture, heritage, ethnicity; and more. Some people include Nationality and "Israel". For most, Israel has nothing to do with it.
And, yes, there are Atheist Jews.
Anti-Semitism is one form of bigotry and shares all its defining characteristics. Like every other bigotry target, there are stereotypes and even some minor correlations but these are used to describe everyone in the group.
Maybe with this Harvard issue, many well -educated Jews and non-Jews are finally finding out how the Israel Lobby has been deceiving them.
Arlene Halfon
Re: During the Pandemic, Workers Were Told They Were Heroes — And Given Little To Show for It
(posting on Portside Labor)
 
I'm a nurse in Canada. We referred to ourselves as "expendable assets" during the pandemic. We still feel like that. We asked how do we keep our families safe while we work on the frontline or if we catch Covid? Our managers told us to isolate to a different floor in our homes away from our families and not share the same washroom. 
When we pointed out that many of us don't have other floors to our homes or more than one washroom they told us to isolate to one room and to disinfect our washrooms and food plates after every use. They also told us if we were still concerned to "send your families to live with relatives until the pandemic is under control." Again, as if we all have family with guest rooms.
Robert Laite
Posted on Portside's Facebook page
Re: As Nurses Strike, Hospital CEOs Pocket Millions
 
This article has the details about the strike situation and the cause that most news outlets are leaving out. The cause of the problem is corporate greed.
Beth
      =====
So true. When I worked at Mt. Sinai year after year they told us they had no money for raises. Then a (possibly disgruntled) person from human resources "accidentally" did a global email send with an attached spreadsheet of salaries and bonuses, which showed the lavish compensation of administration. Many of their bonuses exceeded the salary of most workers there. Cuts in nursing, laboratory, transporter and cleaning staff went right into their pockets. Apparently there are no legal restraints for this type of behavior in "non-profits".
Sonia Cobbins
Posted on Portside's Facebook page
Re: 'Disruptive' Science Has Declined — And No One Knows Why
 
The Sixties were a unique, underrated decade that really went from about 1965 to 1975.
Christopher Koch
Tyranny as Defined by the Texas GOP  --  cartoon by Nick Anderson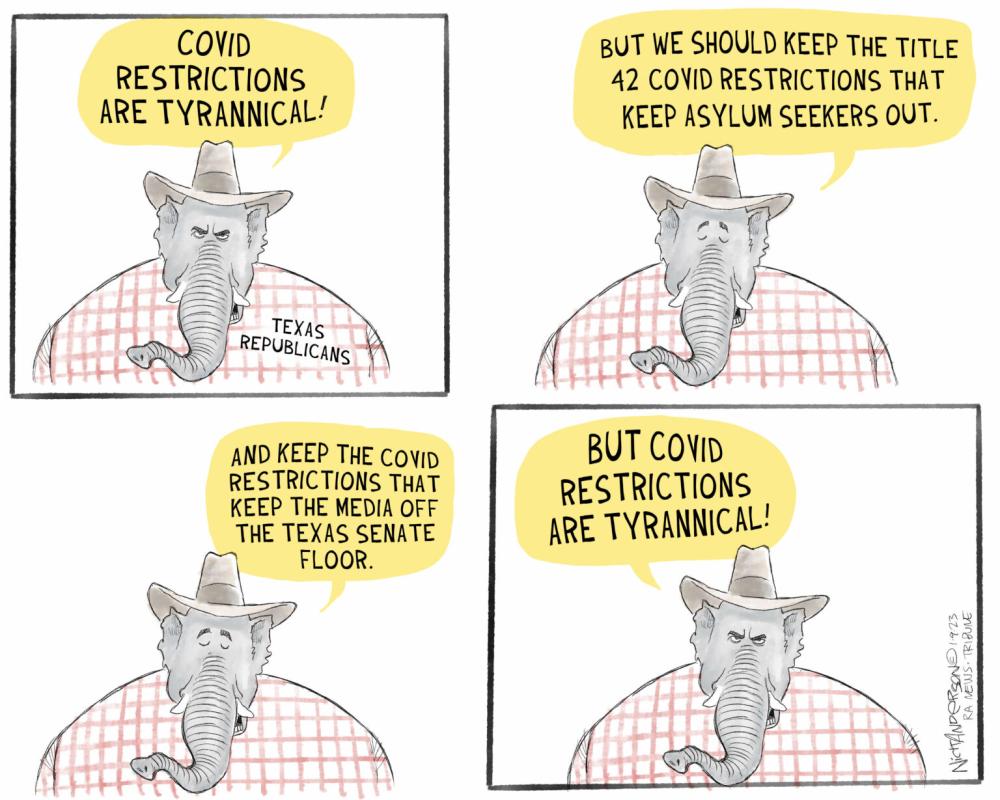 Nick Anderson
January 9, 2023
Reform Austin
Re: Graduate and Professional Student Workers Vote To Unionize in Landslide Election
(posting on Portside Labor)
 
"In a landslide victory, Yale's graduate and professional student workers have voted to unionize, marking a historic first after decades of organizing on campus."
Posted on Portside's Facebook page
Re: "Unacceptable": NY Progressives Vow To Stop Dem. Gov's Nomination of Conservative Judge to Top Court
 
Brian Lehrer had a very good segment a couple of weeks ago with two lawyers who were promoting the need for a progressive appointee. Obviously they didn't get their wish.
Nora Lapin
Posted on Portside's Facebook page
      =====
Hochul may be holding out hope that the nominee would acquit himself so well in the Senate Judiciary Committee hearing that some votes would change.
The only other remaining consideration would be how hard Hochul could pressure Senate Leader Stewart-Cousins to have an unprecedented floor vote and Republicans could provide the missing votes. For the life of me, I can't understand why she boxed herself in this way.
Rachelle Kivanoski
Posted on Portside's Facebook page
Unions - A Major Inconvenience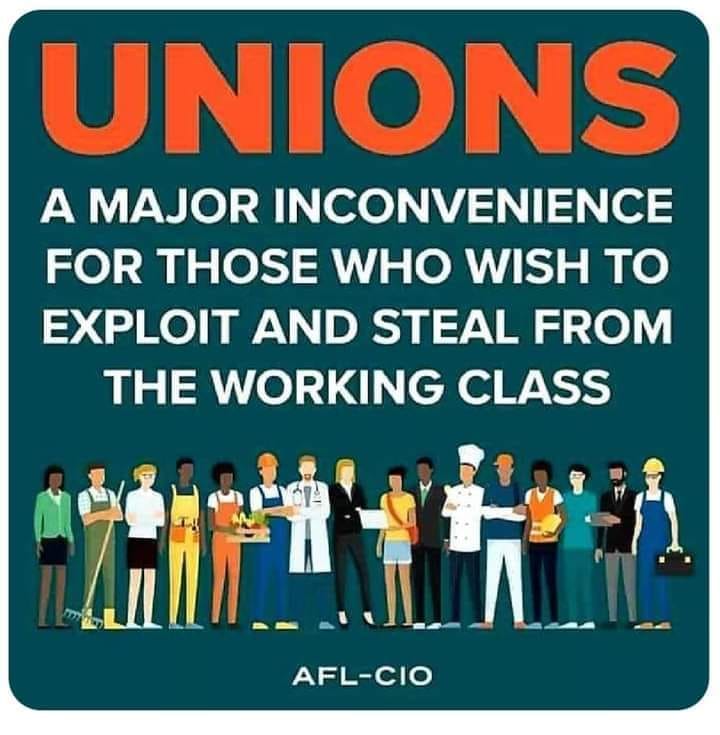 AFL-CIO
Re: The Case for a $20/Hour Minimum Wage
(posted on Friday Nite Videos)
 
Gotta change the language from MINIMUM to living - minimum will ALWAYS BE on the borderline of poverty. $20 "minimum" sounds like a lot, but that really depends upon where you live. In the SF Bay Area $27/hour is a living wage.
Phyllis Mandel
Posted on Portside's Facebook page
Re: Ten Surprisingly Good Things That Happened in 2022
 
Thanks for this reminder and bit of much-needed positivity!
Happy New Year!
Carol Pittman
Re: I'm a Restaurant Critic. Am I Fueling Gentrification?
(posting on Portside Culture)
 
Restaurants alone don't cause gentrification. The relentless and all-engulfing monster amoeba of bourgeois "culture" causes gentrification.
Eleanor Roosevelt
Posted on Portside's Facebook page
Re: Telling Americans To 'Eat Better' Doesn't Work. We Must Make Healthier Food
(Posting on Portside Culture)
 
Check the amount of salt and sugar added to processed foods.
Elaine Hughes
Posted on Portside's Facebook page
How Finland Is Teaching a Generation to Spot Misinformation
 
The Nordic country is testing new ways to teach students about propaganda. Here's what other countries can learn from its success.
By Jenny Gross
January 10, 2023
New York Times
A typical lesson that Saara Martikka, a teacher in Hameenlinna, Finland, gives her students goes like this: She presents her eighth graders with news articles. Together, they discuss: What's the purpose of the article? How and when was it written? What are the author's central claims?
"Just because it's a good thing or it's a nice thing doesn't mean it's true or it's valid," she said. In a class last month, she showed students three TikTok videos, and they discussed the creators' motivations and the effect that the videos had on them.
Her goal, like that of teachers around Finland, is to help students learn to identify false information.
Read full article here
Book Launch - Rosa Luxemburg: On Revolution - New York - January 15 (Rosa-Luxemburg-Stiftung and Verso Books)
Book launch for Volume IV of the Complete Works of Rosa Luxemburg, Political Writings 2, "On Revolution" (1906–1909)
Socialist icon Rosa Luxemburg stands out as one of the most prolific and steadfast advocates of a revolutionary but nevertheless democratic approach to political strategy in the classical socialist movement. The latest, 600-page volume of her Complete Works, published by Verso Books with the support of the Rosa Luxemburg Foundation, stands as a testament to this fact.
Covering her writings on revolution from 1906 to 1909, it includes her thoughts on the epochal 1905 Russian Revolution and its aftermath. Over 80 percent of writings in this volume have never before appeared in English, such as her groundbreaking essay "Lessons of the Three Dumas", which presents a unique perspective on the transition to socialism, her "Notes on the English Revolution" of the 1640s, and numerous writings on the role of the mass strike in fomenting revolutionary transformation.
Join Verso Books and the Rosa Luxemburg Foundation at 19:00 CET on Sunday, 15 January, the anniversary of Rosa Luxemburg's murder at the hands of far-right thugs, for a book launch and panel discussion on the relevance of her thought today.
Streaming on YouTube and Facebook.
WITH
Eric Blanc (Author, Revolutionary Social Democracy)
Peter Hudis (Series editor, Complete Works of Rosa Luxemburg)
Isabel Loureiro (Author, Rosa Luxemburg: Dilemas da ação revolucionária)
David McNally, (Author, Blood and Money: War, Slavery, Finance, and Empire)
Lori Turner (York University, Toronto)
CONTACT
Loren Balhorn
Lead Editor, rosalux.org, Rosa-Luxemburg-Stiftung
Email: loren.balhorn@rosalux.org
Phone: +32 2 78181 99
Ukraine Solidarity Network (U.S.)
The Ukraine Solidarity Network (U.S.) is a formation of activists in the U.S. that oppose Russia's imperialist war on Ukraine and support Ukraine's struggle for self-determination. It is united around our Mission Statement. We organize educational events, protests, and actions in solidarity with Ukraine.
 .
Endorse our Mission Statement - Sign below
Solidarity with Ukraine! 
THE UKRAINE SOLIDARITY NETWORK (U.S.) reaches out to unions,  communities and individuals from diverse backgrounds to build moral,  political and material support for the people of Ukraine in their resistance to  Russia's criminal invasion and their struggle for an independent, egalitarian  and democratic country. 
The war against Ukraine is a horrible and destructive disaster in the human  suffering and economic devastation it has already caused, not only for  Ukraine and its people but also in its impact on global hunger and energy  supplies, on the world environmental crisis, and on the lives of ordinary  Russian people who are sacrificed for Putin's war. The war also carries the  risk of escalation to a direct confrontation among military great powers, with  unthinkable possible consequences. 
It is urgent to end this war as soon as possible. This can only be achieved  through the success of Ukraine's resistance to Russia's invasion. Ukraine  is fighting a legitimate war of self-defense, indeed a war for its survival as a  nation. Calling for "peace" in the abstract is meaningless in these circumstances. 
The Ukraine Solidarity Network (U.S.) supports Ukraine's war of resistance,  its right to determine the means and objectives of its own struggle – and we  support its right to obtain the weapons it needs from any available source.  We are united in our support for Ukraine's people, their military and civilian defense against aggression, and for the reconstruction of the country in the interests of the majority of its population. We stand in opposition to all  domination by powerful nations and states, including by the United States  and its allies, over smaller ones and oppressed peoples. 
We uphold the following principles and goals: 
1) We strive for a world free of global power domination at the expense of  smaller nations. We oppose war and authoritarianism no matter which state  it comes from, and support the right of self-determination and self-defense  for any oppressed nation.
2) We support Ukraine's victory against the Russian invasion, and its right  to reparations to meet the costs of reconstruction after the colossal  destruction it is suffering. 
3) The reconstruction of Ukraine also demands the cancellation of its debts  to international financial institutions. Aid to Ukraine must come without  strings attached, above all without crushing debt burdens. 
4) We recognize the suffering that this war imposes on people in Russia,  most intensely on the ethnic and religious minority sectors of the Russian  Federation which are disproportionately impacted by forced military  conscription. We salute the brave Russian antiwar forces speaking out and  demonstrating in the face of severe repression, and we are encouraged by  the popular resistance to the draft of soldiers to become cannon fodder for  Putin's unjust war of aggression. 
5) We seek to build connections to progressive organizations and  movements in Ukraine and with the labor movement, which represents the  biggest part of Ukrainian civil society, and to link Ukrainian civic  organizations, marginalized communities and trade unions with counterpart organizations in the United States. We support Ukrainian struggles for  ensuring just and fair labor rights for its population, especially during the  war, as there are no military reasons to implement laws that threaten the  social rights of Ukrainians, including those who are fighting in the front  lines. UKRAINE SOLIDARITY NETWORK (U.S.) Endorsements -- Short list:
John Feffer, Institute for Policy Studies, Foreign Policy in Focus, Aftershock: A Journey into Eastern Europe's Broken Dreams.
Jeffery R. Webber, Associate Professor, York University, Toronto, The Impasse of the Latin American Left
Sue Ferguson, Assoc. Professor Emerita, Wilfred Laurier University, Women and Work: Feminism, Labour, and Social Reproduction
Peter McLaren, Distinguished Professor, Chapman University, Emeritus Professor UCLA, Emeritus Professor Miami University
Naomi Murakowa, Assoc Professor, Princeton Univ, The First Civil Right: How Liberals Built Prison America
Bill Fletcher Jr., Past President TransAfrica Forum
Suzi Weismann, KPFK Radio Los Angeles
Don Rojas, Independent Journalist/Activist
Eric Draitser, Author, Podcaster, CounterPunch Radio
Molly Crabapple, Visual Artist, contributing editor VICE magazine
Shiyam Galyon, Comms Strategist, Pub in Teen Vogue, TruthOut, Syrian-American activist
Dr. Ron Daniels, Institute for the Black World-21 ACTION, International Activist
Frieda Afary, Iranian American Feminist
Cindy Domingo, Legacy of Equality Leadership and Organizing (LELO), Seattle
Meizhu Lui, Former Director United for a Fair Economy, Co-author The Color of Wealth
Jamala Rogers, Founder & Past Executive Director of Organization for Black Struggles (St. Louis); author
Matthew Zawisky, Ukrainian American Civic Center, Buffalo NY
Jonathan Zenilman MD, Professor of Medicine, Johns Hopkins University
Mindy Thompson Fullilove, The New School, People's Center for Disease Control, From Enforcers to Guardians: A Public Health Primer on Ending Police Violence.
Joshua Pechtalt, California Federation of Teachers, Former President
Dayne Goodwin, AFSCME Local 1004, DSA Salt Lake
Howie Hawkins, Green Party Presidential Candidate 2020
Haley Pessin, DSA Afrosocialist Caucus
Tanya Vyhovsky, Vermont Legislature State Rep, DSA member, Ukrainian-American activist 
Click here to read the complete list of USN Endorsements
Please sign below to add your endorsement.
Please click here to add your endorsement. - https://docs.google.com/forms/d/e/1FAIpQLSfpJCi-Fl4UWt_KXqWczJJHQXn5rGz31sn-thqHQAtgVIWvrg/viewform