Tidbits - Nov. 12, 2020 - Reader Comments: 2020 elections and What Next; Organizing Rural Manufacturing Workers; Honoring Veterans - Ending War; Bolivia; Yiddish Immigrant Left from Popular Front to Cold War; Announcements; more....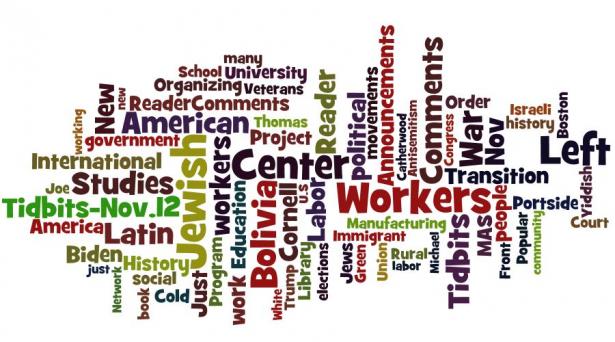 Tidbits - Reader Comments, Resources, Announcements, AND cartoons - Nov. 12, 2020,Portside
Resources:
Announcements:
Discussion of Essential Workers and A Pandemic Nurse's Diary - November 17 (Hard Ball Press)
Bolivia's Electoral Victory: What Challenges Lie Ahead for MAS? - November 17 (The Center for Latin American and Caribbean Studies (CLACS) and the North American Congress on Latin America - NACLA)
Boston - James Green Memorial Lecture and People's History Walking Tour - November 18 (Labor Resource Center)
Workers and Just Transition: A Global View - December 5 (Labor Network for Sustainability)
Di Linke: the Yiddish Immigrant Left from Popular Front to Cold War - December 6 - 14 (Catherwood Library Cornell ILR School Kheel Center, Cornell Jewish Studies Program)
Re: UNITE HERE, Union That Knocked On Doors of 3 Million Voters—Including 575,000 in Philadelphia—Celebrates Victory for Biden/Harris

(posting on Portside Labor)
 
Thank you, many thousand times over!
Ann Bastian
     =====
Victory has a thousand parents. Here, via Portside, https://portside.org/2020-11-08/unite-here-union-knocked-doors-3-millio… Unite-Here, the union of (especially) Restaurant, Hotel and Casino workers tells how its members worked to defeat the Orange Monster. Congratulations to them all.
Daniel Millstone
Posted on Portside's Facebook page
     =====
Wow!!!!  I hope that many of these people join a union!!  Labour in the U.S. of A. is in BIG trouble!!
Joe Grogan/Retired OPSEU member
Canada
     =====
While you were doing all of this the DNC gave $67 million to Republican hacks for press releases supporting Biden, and assuring the corporate state that 'nothing will change.' Let's try to make sure that promise goes in the toilet.
Andrew Thomas
Re: Post-Election Reckoning: New Hypotheses for the Road Ahead
 
Bravo, there's been a slew of articles summing up the situation and advising us as to what we need to do but this has been, if not one of the best, the best, 
thanks, 
Mike Liston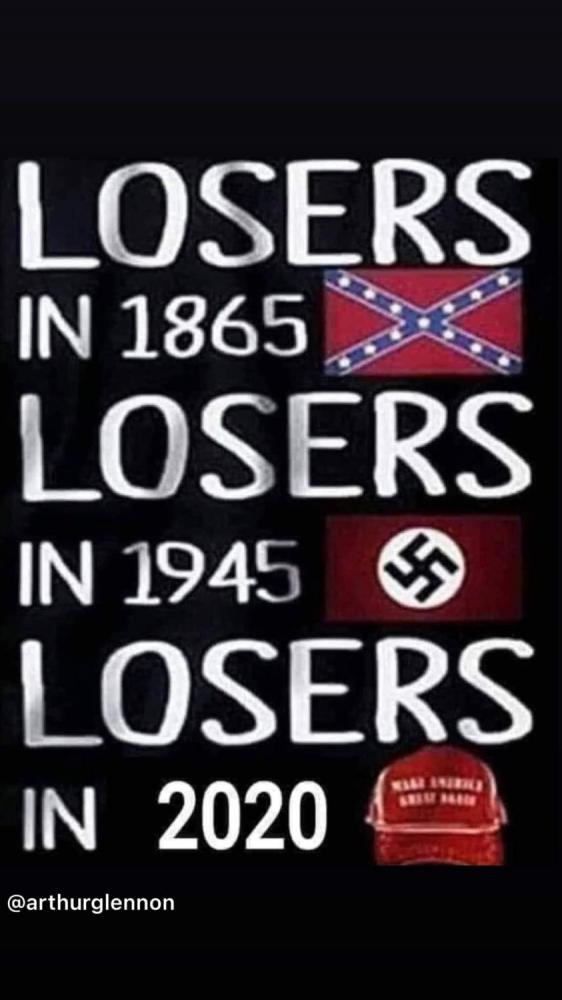 Biden widens lead over Trump in swing states  --  cartoon by Steve Breen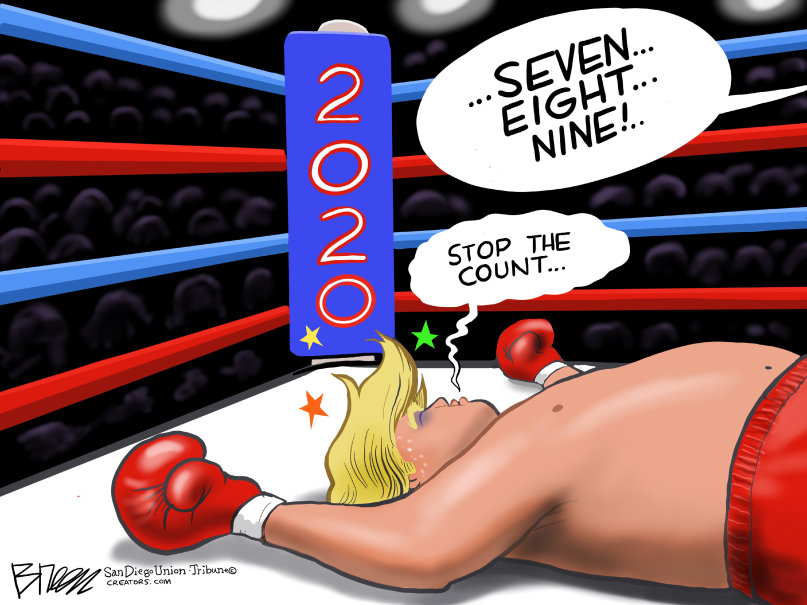 Steve Breen
November 5, 2020
The San Diego Union-Tribune
Re: Can Trump Actually Stage a Coup and Stay in Office for a Second Term?"
 
there isn't a "constitutional path forward for him to remain president" - 
Isn't the whole point of a "coup" that it's NOT constitutional?!
Fred Murphy
     =====
"If the country continues to follow the rule of law, I see no plausible constitutional path forward for Trump to remain as president barring new evidence of some massive failure of the election system in multiple states,"
Give us a break! Does anyone really think that the law means anything to the Trumpers? All he needs is competing sets of electors and it goes to the House, where voting is by state, not by representative.
Th whole thing boils down to whether the ruling class will allow it. I don't put a lot of faith in our ruling class. They have demonstrated an ability to rationalize anything. It's really up to all of us – the people – to make it clear that WE WON'T ALLOW the election results to be overthrown.
Ted Pearson
Election Day  --  cartoon by Michael de Adder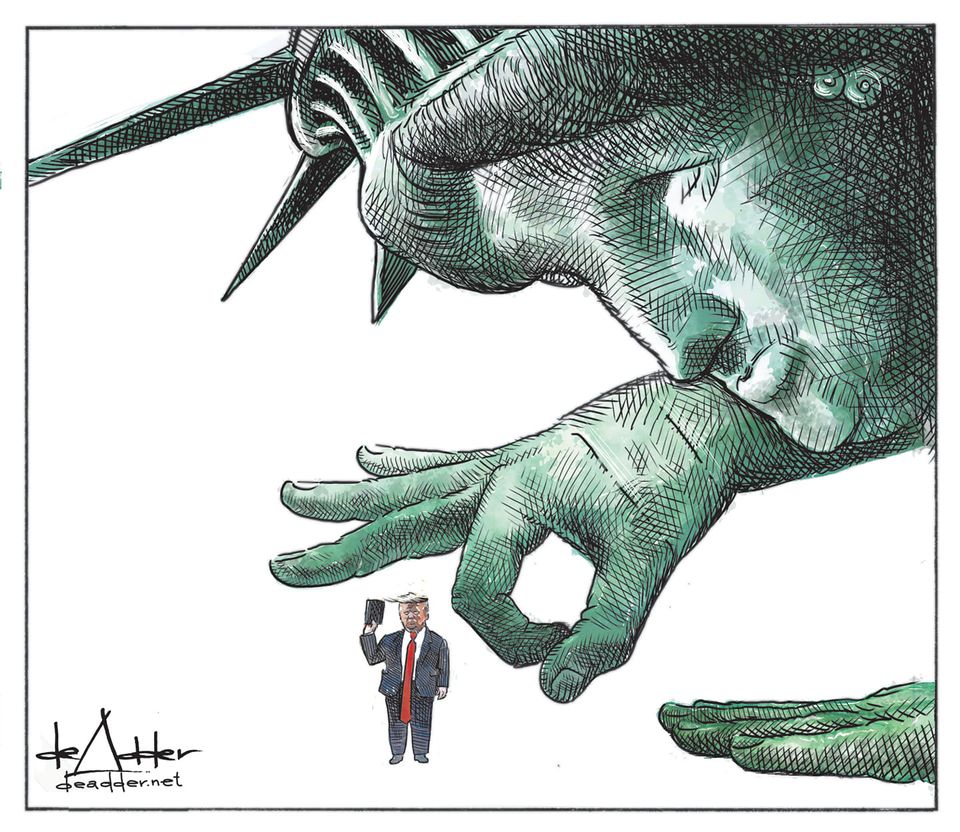 Michael de Adder
November 6, 2020
Toronto Star
Los Angeles comes out to Protect the Elections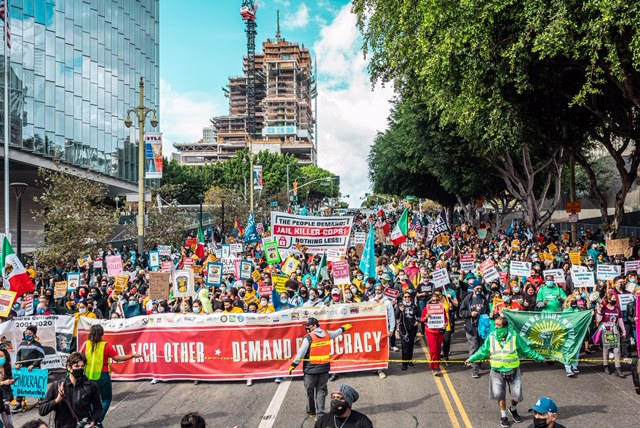 Re: Alexandria Ocasio-Cortez on Biden's Win, House Losses, and What's Next for the Left
 
The congresswoman said Joe Biden's relationship with progressives would hinge on his actions. And she dismissed criticism from House moderates, calling some candidates who lost their races "sitting ducks."
Jay Schaffner
Posted on Portside's Facebook page
     =====
Before the DNC kicks up its $800 shoes and sits back on its fat bourgie backside to congratulate itself on a job well done, it needs to realize that an awful lot of Biden's margin came from those of us who held our noses to vote for him. And we're still gonna be here in 2024.
Eleanor Roosevelt
Posted on Portside's Facebook page
Re: Democrats Need a Winning Message in Georgia. Bernie Sanders Says Fight for $15 Minimum Wage
 
Sanders probably means increase to $15 by a stepped process.
If he does, it's best that he says so.  Because if he doesn't, he and those who take up his call, are leaving the door open to opponents focusing on how unrealistic a jump to $15 from the current level would be.
If he does mean a jump right to $15, OK, just build into the message a couple of words about how that will work, e.g. "an increase in effective wage to $15 with fed. income support," or some other way to explain it.
In this discourse-deprived political culture, people are so unprepared to give serious consideration to radical plans (the only way to match the radical needs, by the way), that we have to give one-sentence educations. Very difficult.  Very needed.
Joe Maizlish, Los Angeles
Re: Organizing Rural Manufacturing Workers Matters
(posting on Portside Labor)
 
Good article on organizing - my concern is that this is a huge project and needs cooperation among unions and progressive people in general in order to make a dent in the numbers of workers and plants that need to be organized. In addition the unions have to see this as a community effort and the communities have to see union organizing as a way to build strength for progressive goals such as voting rights and health care. There have been some great examples of this kind of cooperation in the South and elsewhere - the Southern Workers Assembly - is an example of this kind of organizing work.
Judy Atkins
Posted on Portside's Facebook page
     =====
I think this is a vitally important idea. The U.S. working class is diverse in many different ways and they all matter if we are seeking to unify the class to fight for our common interests.
Geoff Mirelowitz
Posted on Portside's Facebook page
Re: General Motors to Reopen Assembly Operations at Oshawa
(posting on Portside Labor)
 
Building vehicles in Canada while making the majority of sales in the US has made sense (cents?) for decades given the currency exchange rates. GM pays expenses in our lower value currency while generating revenue in their higher value currency. Of course it's more complicated than that including such things as income tax rates, labour costs, quality & availability of labour/skilled trades, etc.
Given that the Oshawa truck plant had always produced superior quality vehicles while maintaining operating efficiencies, I shouldn't have been surprised that they decided to re-open that plant. I'm certainly happy for the workers that get re-hired...if it actually happens, part of me is skeptical that it will come to fruition.
Jamm Greg
Posted on Portside's Facebook page
Re: Here's The Case for Impeaching Clarence Thomas — The Most Corrupt Supreme Court Justice 
 
Blum writes, as many do, that FDR's court packing attempt failed. Technically that is true but the reality was he didn't need to. In 1936 FDR ran against the economic royalist and the Supreme Court. The reason he ran against the Court was it had found all his New Deal Legislation unconstitutional. In 1936 he won all the states except for Maine and Vermont. 
In late 1936 going into 1937 a strike took place in Flint, Michigan against the General Motors Corporation which at the time was run by the DuPont family which was number one of the economic royalist on FDR's list. This was a sit-down strike where workers take and hold the property of their employer. A sit-down was then, as now, illegal. However the strikers had the power to hold the property until the DuPont family came to the table and settled. 
Shortly thereafter the Supreme Court, seeing the writing on the wall of a possible workers revolution in the making, reversed itself and found the New Deal legislation constitutional. Obviously there is more to this story but suffice to say FDR no longer needed to stack the Supreme Court and Congress didn't pass legislation to that effect because it was no longer necessary
Peter Kellman
Never Again War (Nie Wieder Krieg)  --  Käthe Kollwitz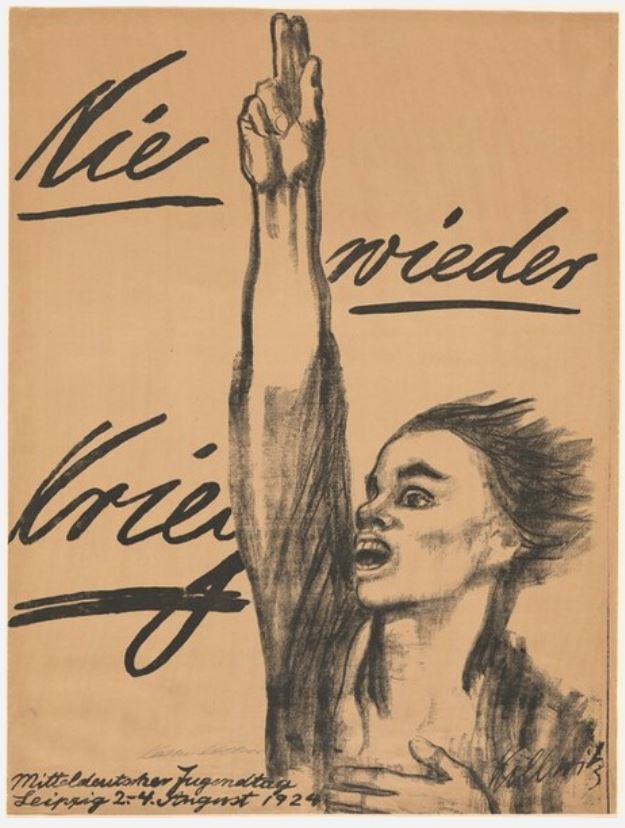 The Greatest Honor We Could Show Our Veterans....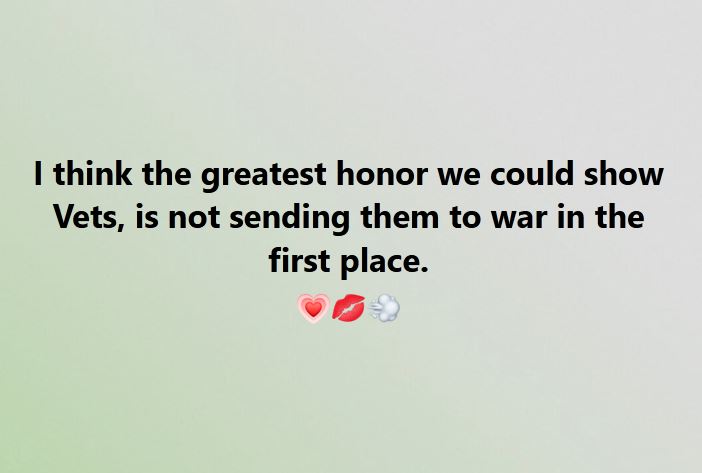 Re: Remembering Reuven Kaminer, the Godfather of Israel's Radical Left
 
Such a complicated history. It is good to learn about the Israeli Left, and the people who led the way in one of the long struggles against Israeli expropriation (stealing) of Palestinian land and culture.
#BDS
Jean Brown
Posted on Portside's Facebook page
     =====
There is another side/view of Israeli politics.
Leon Ginenthal
Posted on Portside's Facebook page
     =====
From anti-occupation activism to anti-capitalist pedagogy, Reuven Kaminer inspired generations of activists to maintain a lifetime of political engagement.
Gilbert Thomas
Posted on Portside's Facebook page
     =====
A great man.
Charles Lenchner
Posted on Portside's Facebook page
Re: Lobby Trying To Reshape California Education To Shield Israel
 
When efforts to counter Antisemitism are automatically designated as part of a Zionist plot to defend Israel reasonable people will see that it is really an effort to defend Antisemitism. When Jackie Walker was criticized for blaming Jews for being the main actors in the Atlantic slave trade her defenders told us that she was being attacked because she opposed Israeli policies even though her Antisemitism was unmistakable. Here we see the same line, same crap. The contents of Ethnic Studies is about American ethnic groups, not Israel-Palestine and efforts to exclude Jews and Antisemitism from them reek of Antisemitism.
Stan Nadel
Re: May Hillbilly Elegy Mark the End of Trump-era Myth-Making About the White Working Class
(posting on Portside Culture)
 
I absolutely loathe this book. It's the product of the worst kind of smarmy, self-righteous bourgeois pandering, of, by, and for neoliberal beard-strokers. I found the copy I read dropped on the ground, and even then I paid too much for it.
Eleanor Roosevelt
Posted on Portside's Facebook page
     =====
I agree with you - it was a terrible book just full of false stereotypes.
Judy Atkins
Posted on Portside's Facebook page
Re: The Relevance of Marxist Critique
(posting on Portside Culture)
Globalization and automation are completely consistent with Marx. Toss in AI and you have to wonder what the US is going to do in a few decades with a population of 400,000,000 and no entry level jobs.
Michael Rinella
Posted on Portside's Facebook page
Poster of the Week – Tear Down White Supremacy (Center for the Study of Political Graphics)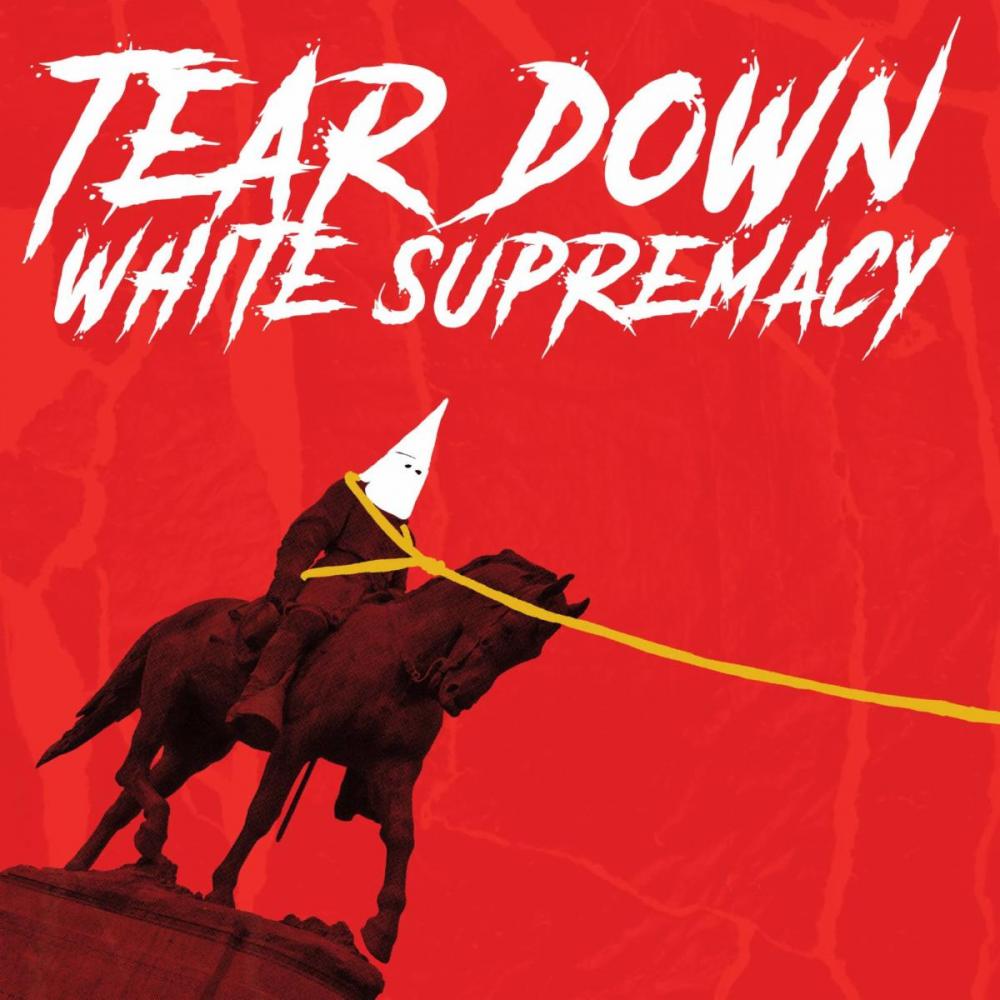 Now that we can breathe again, there's lots of work to do. The talking centrist heads from both parties are saying that the Democrats advocating for police reform and a Green New Deal almost cost Biden the election. If anything, they brought out voters. The corporate Dems have been working overtime to discredit their progressive wing. Let's not forget that the Democratic establishment ran a conservative Democrat against Alexandria Ocasio-Cortez (D-NY) in the June primary. Fortunately, AOC and the other 3 "squad" members won easily last week. We had no chance to affect policy under Trump. We have a chance under Biden. But we'll really have to work hard to educate, organize, and inspire people to push him in the direction we want and need.
Download a digital copy of this poster by clicking here
This work is licensed under a Creative Commons Attribution-NonCommercial-ShareAlike 4.0 International License.
Center for the Study of Political Graphics
3916 Sepulveda Blvd, Suite 103
Culver City, CA 90230
cspg@politicalgraphics.org
A New Lesson - Teach the History of "Riots," Racism, and the Police (Zinn Education Project)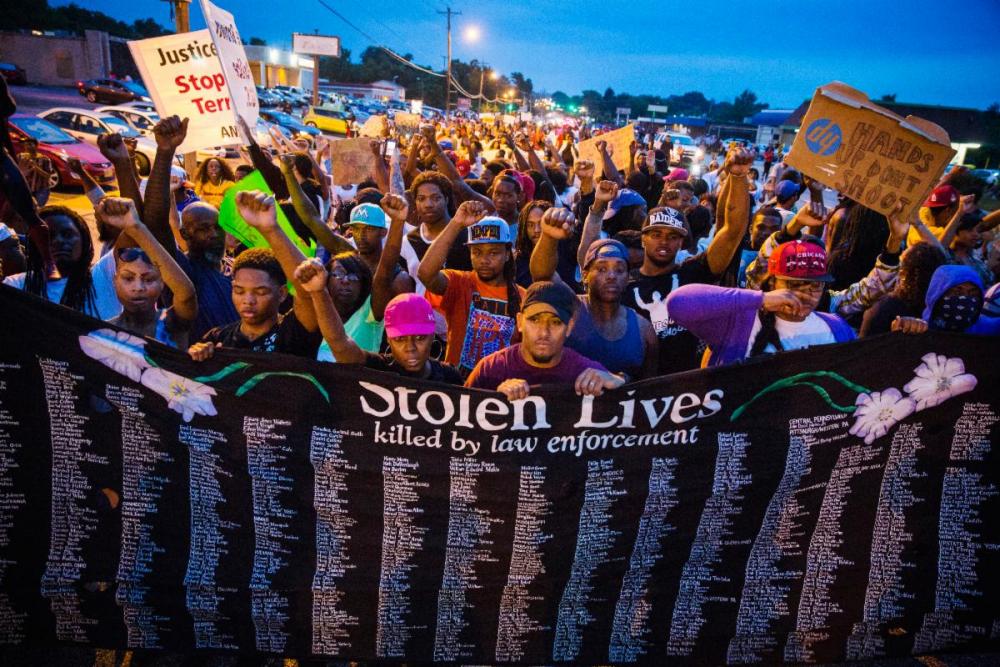 "Riots," Racism, and the Police: Students Explore a Century of Police Conduct and Racial Violence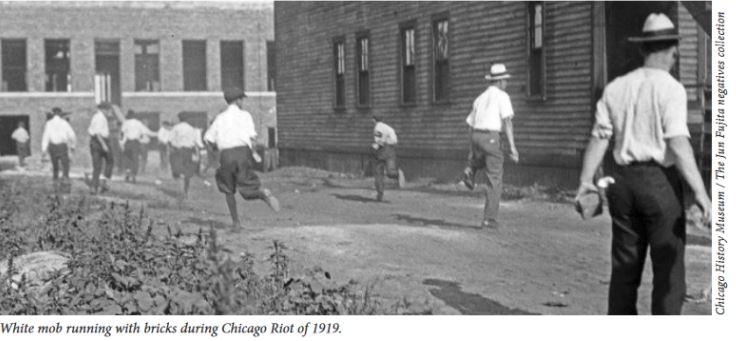 In this lesson by Ursula Wolfe-Rocca, students examine excerpts from reports written in 1922, 1968, and 2015, about three major episodes of racial violence: the Chicago Riot of 1919, the "long, hot summer" of 1967, and the Ferguson Uprising of 2014. Students use evidence from these reports to probe the long trajectory of police violence in Black communities, from Jim Crow to today.
Wolfe-Rocca explains, "The goal of the lesson is simple but ambitious: I want my students to recognize the continuities between past and present, better equipping them, I hope, to dream up new solutions to old — and very dangerous — problems."
Visit the Zinn Education Project to download this free lesson.
Zinn Education Project
PO BOX 73038, Washington, D.C. 20056 
202-588-7205 | zinnedproject.org
Discussion of Essential Workers and A Pandemic Nurse's Diary - November 17 (Hard Ball Press)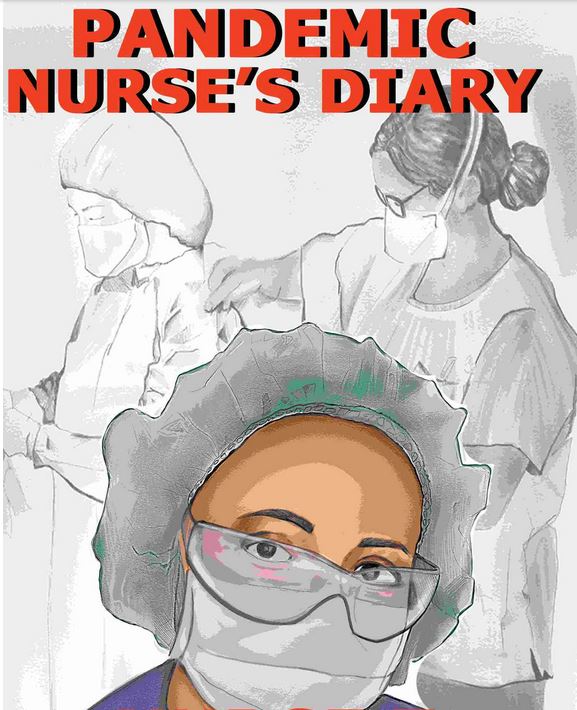 Join the virtual book discussion.
Join retired Nurse and author Timothy Sheard, along with essential workers from across the country, as we discuss the working conditions and the solidarity that our Essential Workers embrace during this painful pandemic.
Tuesday, November 17, 2020
7 PM EST.  Zoom link:
https://us02web.zoom.us/j/86816901745?pwd=U0ZqdmllRk1ZOW9GNEpnUUI2c05hQT09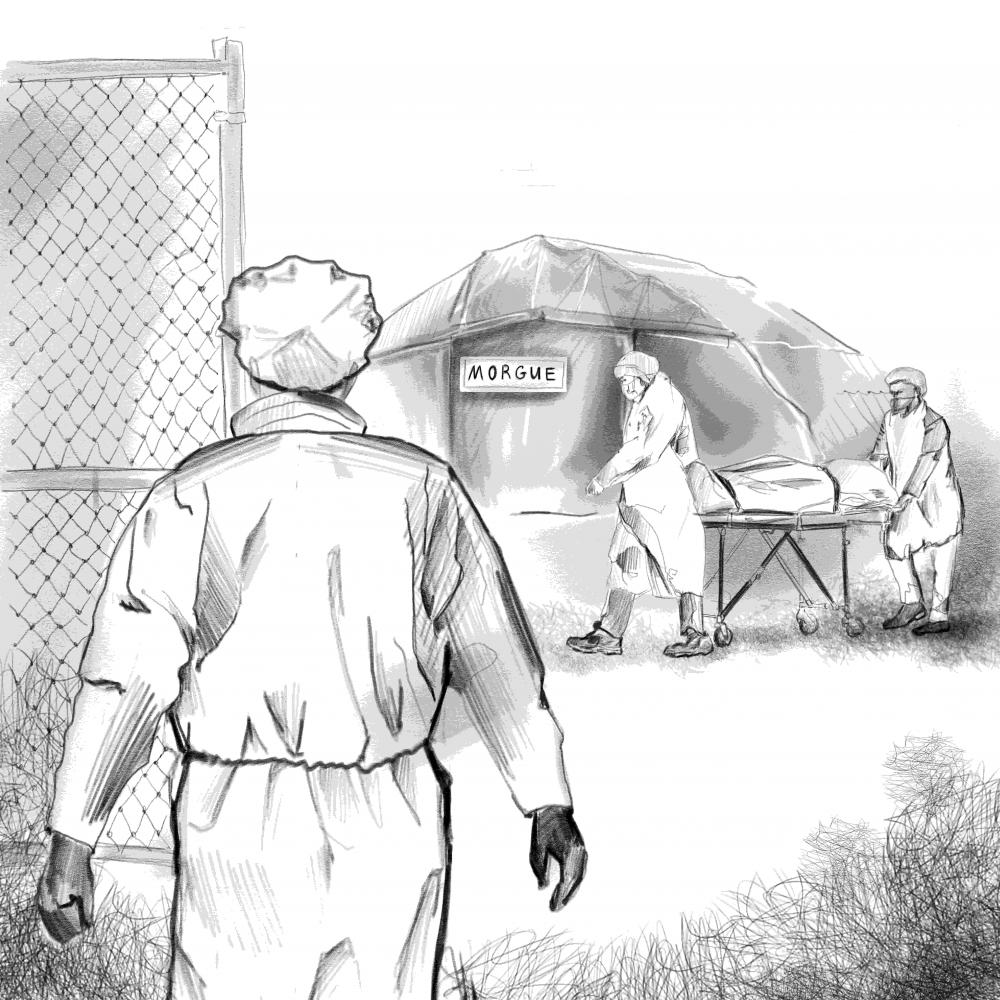 Hard Ball Press
415 Argyle Rd., 6A
Brooklyn, NY 11218
917 428 1352
Bolivia's Electoral Victory: What Challenges Lie Ahead for MAS? - November 17 (The Center for Latin American and Caribbean Studies (CLACS) and the North American Congress on Latin America  - NACLA)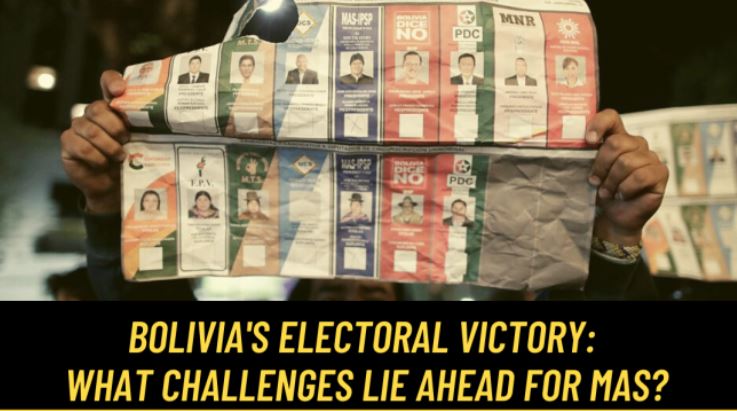 Tuesday, November 17, 5:30-7:30PM ET 
A Zoom meeting link will be provided.
Register here https://www.eventbrite.com/e/bolivias-electoral-victory-what-challenges-lie-ahead-for-mas-registration-128028010225
The Center for Latin American and Caribbean Studies (CLACS) and the North American Congress on Latin America (NACLA) present a panel discussion with scholars and activists on the recent Bolivian elections.
This event is free and will be accessed via Zoom.
On November 8, Luis Arce of the Movimiento al Socialismo (MAS) party will be sworn in as Bolivia's President after a sweeping victory with 55.1 % of the vote in the October 19th elections. Arce declared on social media: "Now our great challenge is to rebuild our homeland in peace, to regain joy, stability and hope for a better tomorrow for all Bolivians." David Choquehuanca, Vice Presidential candidate, similarly spoke of unity, respect, healing and the necessity to recuperate the path of "Vivir Bien" [Living Well].
The return of the MAS to government ends the ultra-rightist government of Jeanine Áñez, marked by the Senkata and Sacaba massacres, political repression, corruption scandals, gross incompetence and the weaponization and political use of the pandemic. For many, the electoral outcome heralds a restoration of democracy in Bolivia after Evo Morales' ouster last year. For others, including many indigenous, labor, feminist and environmental organizations and movements, the results represent an opportunity to assess and redress deep contradictions in the MAS party and Morales government's policies and practices. For all except the most recalcitrant, it is a sound repudiation of the racist, rightist government of Áñez and its coterie. Against this backdrop of restoration versus transformation, attention is now turning to the immense immediate challenges ahead for the MAS party and Bolivian people.
This panel brings together scholars and activists to discuss some of these challenges: How will the new government navigate the prospect of economic recession, a global pandemic and enduring political polarization? Will MAS' pact with agro-industrial elites change (or not)? and how will the government quell far right resistance? How will the new government work with (rather than against) social movements to define the future development goals of the country? How will these social movements' power and autonomy evolve in relations with the new administration? Will there be an opportunity for debate and reform in the MAS?
About the Speakers:
Marxa Nadia Chávez, Sociologist at the Universidad Mayor de San Andrés in La Paz, Bolivia. She is also part of Colectivas de Mujeres y Feministas.
Gabriel Hetland is a political sociologist who uses ethnographic and comparative historical methods to study democracy, the state, urban and national politics, labor and social movements in Latin America and the US. He received his PhD in Sociology from the University at California, Berkeley in 2015. He is working on a book (based on his dissertation) that compares participatory democracy in cities governed by Left and Right parties in Venezuela and Bolivia. This project challenges the idea that participatory reform can only succeed in cities governed by Left parties and in contexts in which civil society enjoys autonomy from the state and ruling party.
Carwil Bjork-James is an Assistant Professor at Department of Anthropology, Vanderbilt University and a cultural anthropologist t whose work focuses on strategies of grassroots autonomy and disruptive protest in Latin America. His book manuscript, The Sovereign Street: Making Revolution in Urban Bolivia (to be published in 2020), analyzes the takeover and use of urban space by grassroots social movements, particularly in the cities of Cochabamba, Sucre, and La Paz. Using both anthropological and historical methods, he explores how pivotal public events generate political legitimacy, contribute to major (sometimes revolutionary) transformations in the balance of power, and provide models for future political action. The ethnographic evidence collected about these events—of social life as experienced through the human body, the meanings attached to places, and social movement practices—explains how grassroots movements exert leverage upon the state through protest.
Kathryn Ledebur has researched coca production, development, drug policy and human rights in Bolivia since 1999. She is the director of the Andean Information Network and is a visiting fellow at the University of Reading. Ledebur studied at FLACSO in Quito, Ecuador and has lived in Bolivia for three decades. AIN is dedicated to investigation, analysis, education and dialogue on the impacts of U.S. and other internationally-funded drug control efforts in Bolivia. She has worked as an instructor at the Bolivian Diplomatic Academy and the International Honors Program of the School for International Training and an expert international consultant. She has written extensively on coca and development dynamics in Peru and Bolivia.
Olivia Arigho-Stiles (Moderator) is a PhD candidate in the Department of Sociology at the University of Essex. Her research covers environmental histories and Indigenous-campesino politics in highland Bolivia, 1920-1990. Her PhD project traces the history of ecological thought within Indigenous movements in the altiplano. She has a BA in History from the University of Oxford and an MA in Latin American Studies from University College London (UCL).
Sponsored by The Center for Latin American and Caribbean Studies (CLACS) and the North American Congress on Latin America (NACLA)
Boston - James Green Memorial Lecture and People's History Walking Tour - November 18 (Labor Resource Center)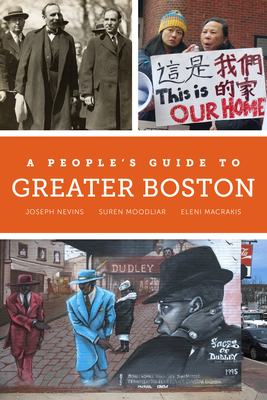 Wednesday, November 18, 2020 at 5 PM EST – 6:30 PM EST
Hosted by Labor Resource Center
Join the Labor Resource Center, the M.A. Program in History, and the rest of our vibrant community at UMass Boston and beyond for a virtual edition of our James Green Memorial Lecture and People's History Walking Tour of Boston. The event will start at 5:00 pm and will feature Suren Moodliar, Joseph Nevins, and Eleni Macrakis discussing their new book, A People's Guide to Greater Boston  in conversation with Chris Joazard and Miles Taylor of the Bellringers Guild  (UNITE HERE Local 26), the union of Freedom Trail Foundation guides.
Register for free here: https://umassboston.zoom.us/meeting/register/tJMsduqqrD8rEtHTArfWHNR_N9rpJwtOR8-1
Workers and Just Transition: A Global View - December 5 (Labor Network for Sustainability)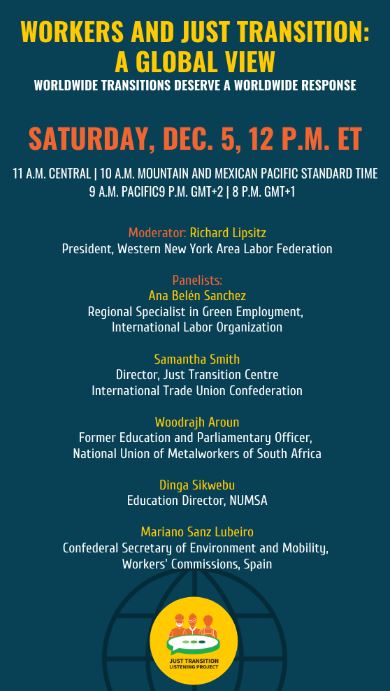 With the election of a President who acknowledges the threats of climate change and of ongoing economic devastation for working people, we have an opportunity to seriously address how to make a transition to a climate-safe, socially-just, worker-friendly society. The primary objective of the Just Transition Listening Project (JTLP) is to ensure workers and community voices are central to the conversation of a Green New Deal and other climate policies. 
On Saturday, Dec. 5 at 12 p.m. Eastern, the Labor Network for Sustainability and the Just Transition Listening Project Organizing Committee will bring together labor and policy leaders to share perspectives, stories, and strategies from the frontlines of the struggle for a just transition globally. This will be the sixth webinar in the JTLP series. In addition to the webinar series we conducted interviews with more than 100 community leaders and workers to learn of their experiences and perspectives on Just Transition. Our report from these interviews will be available in January.
From the experiences of metalworkers in South Africa to the coal miners in Spain, to workers across sectors in Latin America and across the world, the struggle for a just transition is truly global. In order to effectively address the worldwide transitions we are facing in our jobs, environments, and homes, we must demand a worldwide response. Join us on Saturday, Dec. 5, as we learn from each other and set the stage for finalizing and distributing our report to help us win the struggle to protect jobs, communities and the right to thrive as we work toward a society that is ecologically sustainable and just. 
Workers and Just Transition: A Global View - Worldwide Transitions Deserve Worldwide Response
Moderator: Richard Lipsitz, President, Western New York Area Labor Federation
Saturday, December 5, 2020
12 p.m. Eastern | 11 a.m. Central | 10 a.m. Mountain and Mexican Pacific Standard Time | 9 a.m. Pacific
9 p.m. GMT+2 | 8 p.m. GMT+1
Panelists:
Ana Belén Sanchez - Regional Specialist in Green Employment, International Labor Organization
Samantha Smith - Director, Just Transition Centre, International Trade Union Confederation 
Woodrajh Aroun - Former Education and Parliamentary Officer, National Union of Metalworkers of South Africa
Dinga Sikwebu - Education Director, NUMSA
Mariano Sanz Lubeiro - Confederal Secretary of Environment and Mobility, Workers' Commissions, Spain
Please note special time to encourage worldwide participation.
This webinar is the 6th in a series of the Just Transition Listening Project hosted by LNS and the Just Transition Listening Project Organizing Committee.
Register Now - https://us02web.zoom.us/webinar/register/WN_sVd2hEjRRXGtwOlBkHOcJg
Labor Network for Sustainability
P.O. Box #5780
Takoma Park, MD 20913
Di Linke: the Yiddish Immigrant Left from Popular Front to Cold War - December 6 - 14 (Catherwood Library Cornell ILR School Kheel Center, Cornell Jewish Studies Program)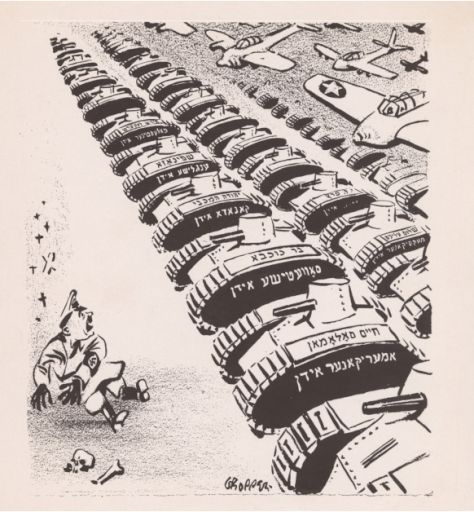 This conference will explore the complex history of the Jewish People's Fraternal Order (JPFO) a crucial yet largely unknown component of the immigrant Jewish Left. Founded in 1930, the JPFO flourished for two decades as the Jewish division of the multi-ethnic International Workers Order (IWO) before being shut down during the Cold War.
One critical resource for the history of this organization is the IWO/JPFO archive previously confiscated by New York State's Insurance Department, housed at Cornell's ILR School Catherwood Library. https://digital.library.cornell.edu/collections/iwo-jpfo This partially-digitized archive offers a wealth of information about War effort organizing, as well as post-War relief for Jewish communities in Poland, France and Belgium, and Mandate Palestine.
These documents provide a window into the politics and culture of the Yiddish-speaking immigrant Left, including how questions of anti-Semitism played out in the postwar period in the Soviet Union, Europe, the U.S. and Canada. Not least, they offer a window into the intersections of feminist Jewish and Black identity in programmatic political work and cultural productions prior to the 1960s mainstream civil rights movement.
Sun, Dec 6: "America: Communism, the Jewish Left, and Unity"
Mon, Dec 7: "A Fraternal Society with Emmas: Mutual Aid, Insurance, Acculturation, Civil Rights & Feminism"
Tues, Dec 8: "Virtual Tour of the Archives and Library"
Wed, Dec 9: "The Internationale"
Thur, Dec 10: "Kultur Arbet: Creativity & Repression"
Mon, Dec 14: "The Art of Resistance"
Support provided by the Central New York Humanities Corridor, Cornell Center for Social Sciences, Catherwood Library Cornell ILR School Kheel Center, Cornell Jewish Studies Program, Syracuse Jewish Studies Program, Cornell Departments of History, Anthropology, Near Eastern Studies, Government, and the American Studies Program.
Co-sponsored by Greenwich Village Society for Historic Preservation
All sessions will be 1-2 hours.
Time
Dec 6, 2020 01:00 PM
Dec 7, 2020 03:00 PM
Dec 8, 2020 03:00 PM
Dec 9, 2020 03:00 PM
Dec 10, 2020 03:00 PM
Dec 14, 2020 03:00 PM
Time shows in Eastern Time (US and Canada)
Register here https://cornell.zoom.us/webinar/register/WN_fjj_fmQHS_i52cGrsonEfA